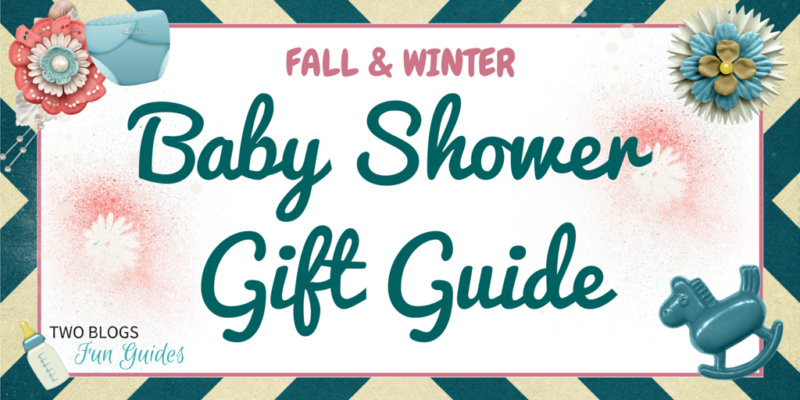 Welcome to another #TwoBlogsFunGuides event! We are presenting the 2015 Fall & Winter Baby Shower Gift Guide for all of your gift giving and partying needs! We have gift ideas for mommies, babies, and baby shower party supply ideas! Each gift on this guide was personally tested and approved by one or the both bloggers: Women and Their Pretties or Mama Smiths. Please enjoy and remember to keep coming back because new items are added daily!
#TwoBlogsFunGuides
Follow Mama Smith's's board Baby Shower Gift Guides on Pinterest.

Just Born Wear-A-Blanket

Just Born is a chic and stylish infant swaddling and sleepwear company that also sells modern and playful bedding, muslin, knit and plush blankets and bath towels. The Wear-A-Blanket provides a signature tummy wrap along with fresh air vents to keep baby cool and comfortable during sleep time. Both products help with the development of healthy sleep patterns and can be found at Buy Buy Baby, Babies R' Us and Amazon.
Find Out Where To Purchase In-Stores Here
Read Our Reviews: Just Born: Wear-A-Blanket for Baby
Connect on Social Media: Facebook / Twitter
---

iCoffee Opus – K-Cup Brewer

The iCoffee Opus would be a great gift for new parents (they will NEED that coffee), for new home owners, or for any of your coffee loving friends! This is an affordable gift idea that will definitely be used all year long! Oh and keep in mind that the Opus contains a nice little k-cup sampler pack!
Find Out Where to Purchase Here
Read Our Reviews Here: iCoffee Opus – The BEST K-Cup Compatible Coffee Maker / iCoffee Opus Coffee Brewer #Giveaway + #FallingForGiveaways Hop
Connect with iCoffee: Twitter / Facebook
---
Quinny Yez Stroller

I recommend the Quinny Yezz stroller for any parents that are on-the-go with their children. It's the perfect stroller for traveling or for indoor and outdoor adventures. They have colors to fit any of everyone's style. This is a great baby shower gift idea!
Find Out Where to Purchase Here
Read Our Reviews Here: Quinny Yezz Stroller – The Travel Hero
Connect with iCoffee: Facebook / Twitter
---
Ozeri Bath Tub Thermometer

Introducing the "Turtle meter," safe and fun for child and mom, a happy bath for your little one. Instantly activates in water, floats naturally and fully submersible. Fun and safe bath toy that doubles as a bath thermometer. Checks the bath water temperature every second and displays it in Fahrenheit on an easy-to-read LCD. Displays the water temperature in 3 digital colors: Blue for Cold, Green for Just Right, and Red for Hot. Take the guess work out of bath time!
---
Tiny Love Double-Sided Crib Toy

You baby doesn't have to lay in the crib and stare at the wall. Why not give them something to entertain them in their crib or playpen? Tiny Love has created a double-sided crib toy that will keep your sweetie's curious mind distracted. With so many fun features, your baby's senses will be stimulated in the best possible ways. This double-sided toy is really special because one side is a toy and the other is a soother. Want to help calm and relax your little one? Just flip this to the bedtime soother and let the calming music sing your baby to sleep. This is made to fit most cribs and play yards. This is a well-made and safe toy for your child.
Find Out Where to Purchase Here
Read Our Reviews Here: Tiny Love Double-Sided Crib Toy
Connect with Tiny Love: YouTube
---
Chicco NaturalFit Starter Set

This "All You Need Starter Set" from Chicco includes everything but the baby! Chicco's bottle and pacifier system has been engineered to be responsive to the changing feeding styles of babies. This gift set includes: 2 – 5 oz bottles with newborn flow nipples, 1 – 8 oz bottle with adjustable flow nipple, 1 – 11 oz bottle with fast flow nipple, 1 medium flow nipple, 2 silicone orthodontic pacifiers, 1 bottle brush, 1 microwave sterilizer, & 1 teether. Any new mom will thank you time and time again for this perfect gift!
Purchase Here
Connect on Social Media:
Facebook
/
Twitter
---
Piyo Piyo Gift Sets

Piyo Piyo USA has many gift sets to choose from. From toys, to bath time, to feeding – they have it all. Any expectant mother will be thrilled to receive a set from them. Everything is well made and safe for baby. Not to mention so cute that you will be holding on to them for all of your children! Piyo Piyo USA is a family-owned business with moms representing over 80 percent of the company's employees, making the company proud to provide products for parents made by parents. Piyo Piyo, America's most beloved duckling, represents a brand of safe, functional, innovative baby products.
Purchase Here

Read Our Reviews Here:
The Perfect Gifts from Piyo Piyo
Connect on Social Media:
Facebook
/
Twitter
---
Kiddopotamus King Of The Shape Sorters

This Shape Sorter starts with teaching your little one eye and hand coordination, colors, and shapes but that's just the beginning. Little subtle play patterns are hidden throughout this toy. Start with squeaking his nose, then give the ball a twirl in the large bowl, take the bowl in the bath or the beach and sift your troubles away, finally but certainly not least the bowl makes for the perfect hat for everyone! Help your child with shape and color recognition while they have a blast!
Purchase Here
Connect on Social Media: Facebook / Twitter
---
Kiddopotamus Safari So Good Puppeteer Bouncer
The Puppeteer Bouncer Seat is the first bouncer seat that engages both baby and parents. It's unique play pattern offers plush puppets that allows parents to become part of the play experience. Additionally, these plush characters will grow with your child and create a interactive "grow with you play" experience never offered in a bouncer before. As a parent, I know how important bouncers are when you have young babies. I love the idea of getting to join in the fun when you can with the puppets! This would be a great way for older siblings to get involved as well!
Purchase Here
Connect on Social Media: Facebook / Twitter
---
Kiddopotamus Stack the Pack

The Stack the Pack is a fun filled party in a box. It comes with three stacking soft roto-molded characters that are interchangeable. Stack them your way, cause there is no wrong way to PLAY! Kids will love making up silly creatures and animals with these stackables. Three pack includes a Toucan, Giraffe, and Alligator. The toys are made of a softer material so no children should be injured while playing. Even older kids will have fun with these – and parents too!
Purchase Here
Connect on Social Media: Facebook / Twitter
---
bloom BABY Sensitive Wipes

Babies have extremely sensitive skin; between weather, products and even touch, their skins are prone to rashes, acne and eczema. With the human skin being the body's largest organ, it's imperative we care for it and understand how outside factors affect it. We took the pure joy of babyhood and made a baby wipe. We started with natural fibers and the purest water we could find (from a glacier!), and then infused it with plant-derived vitamins to nourish baby's sensitive skin. With bloom BABY sensitive wipes, keeping it simple and keeping baby clean go hand in hand. Made from 100 percent HydroPure water sourced from a 6,000-year-old Canadian glacier,
bloom
BABY Sensitive Wipes are plant-enriched, biodegradable and non-abrasive toward baby skin. The wipes are gentle and protect skin as they contain 98 percent natural ingredients and are free from harmful ingredients.
Purchase Here

Read Our Reviews Here:
bloom BABY Sensitive Wipes
Connect on Social Media:
Facebook
/
Twitter
---
Wrapy Baby Wrap

Wrapy is a product that was created by a family company. They have children of their own and know what it is like to want to keep them safe and secure – especially in the early months after they are born. Wrapy is made from only the best materials and I was extremely pleased with how soft and strong it was instantly. I could even carry my 3 year old in it safely – yes, it is that strong! I also love how fashionable it is – it looks cute while you are wearing you baby! I think baby wearing is very important for many reasons – bonding with your child, helping a new mom get things done and not feeling tied down, as well as many other benefits for mom and baby. Carry your baby with Wrapy!
Purchase Here
Connect on Social Media:
Facebook
---
Diono Radian RXT

The Radian RXT Car Seats are designed with your child's security and safety as top priorities. Premium materials and thoughtful safety features like a steel alloy frame, aluminum reinforced side walls, energy absorbing EPS foam, and a five-point harness put your mind at ease as your little one stays safe and sound. The reinforced adjustable head support provides additional side impact protection. The full steel frame and aluminum reinforced sides provide unmatched safety. This carseat comfortably seats rear-facing children from 5-45 lbs, forward-facing children from 20 – 80 lbs in a 5-point harness, then converts to a booster for children up to 120 lbs! The unique SuperLATCH system that makes installation easy and they fit 3 across in most mid-size vehicles. They even fold flat for travel! My daughter loves hers – and mommy and daddy love it too!
Purchase Here
Connect On Social Media: Facebook / Twitter
---
Piyo Piyo "Pure Water" Baby Wipes

Piyo Piyo USA's thick Piyo Piyo wipes are made while thinking of little ones and their protection. All wipes are hypoallergenic, parabens, SLES, dyes, fragrance free and alcohol free. My daughter has very sensitive skin and these have been a God send! She has yet to break out while using them – and even told me that they feel nice on her bottom. Her bum has returned to being soft like a baby, instead of covered in rashes (poor girl!). These are perfect for any little one!
Purchase Here

Read Our Reviews Here:
The Perfect Gifts from Piyo Piyo
Connect on Social Media:
Facebook
/
Twitter
---
IntiMom Nursing Cover

The IntiMom nursing cover gives breastfeeding moms the privacy that they want when in public. I am not saying that you should use a cover (in fact, I rarely did while nursing my little ones) but a cover is always good to have on hand. When I was visiting family (especially older grandparents) it was a necessity. I never loved my nursing cover. I felt like it was really hot and not very breathable for my girls. The IntiMom is made from 100% breathable fabric and I could tell right away the difference in the cover I had previously owned. Breathable material is important to keep mom and baby from overheating. The IntiMom also has a solid neck ring to ensure eye contact between mom and baby is possible, which is really important for most nursing moms. It folds up nice and neat and can be easily stored in any diaper bag or purse! It is machine washable and can even be used as a blanket or sun cover. With IntiMom, you get privacy in public while preserving the special bond between you and your baby.
---
Gynoii Wireless Baby Monitor
I love the Gynoii Wireless Baby Monitor! I think it would be great for any new mom – but has uses for those with other children as well. My girls are 3 and 4 and we use it in their play room. I love that we can keep an eye on them – and even talk to them when they are doing something they shouldn't or calling for us. It makes them nice and independent, which I love. So this monitor is great and will also last you many years! As a Wi-Fi baby monitor, Gynoii has all the common features like Two Way-Talk, Night Vision, Lullaby player, but it also has several others that I think are really cool. One of those is the time-lapse video feature! Watch your baby play and roll in hours with the condensed 10 seconds Time-Lapse video – adorable, right? It also has a guest account mode which is great if the grandparents want to check in as well. Accounts can be logged in simultaneously, and you can also disable the guest account for some private time. The last one is baby film. Simply edit baby's Time-Lapse video on the app with adorable music and icons, and easily share it to social media like Facebook, Twitter, etc. Any new mom (or veteran mom) would be thrilled to receive this at her baby shower!
Purchase Here
Watch a Time-Lapse video here.
Watch a Baby Film here.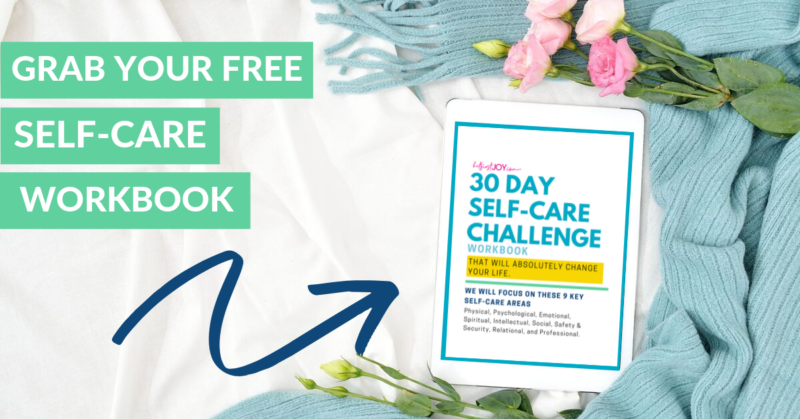 DISCLOSURE
As an Amazon Associate I earn from qualifying purchases. This post may contain affiliate links and/or promotional products, all opinions expressed are that of But First, Joy only. Read my full disclosure.