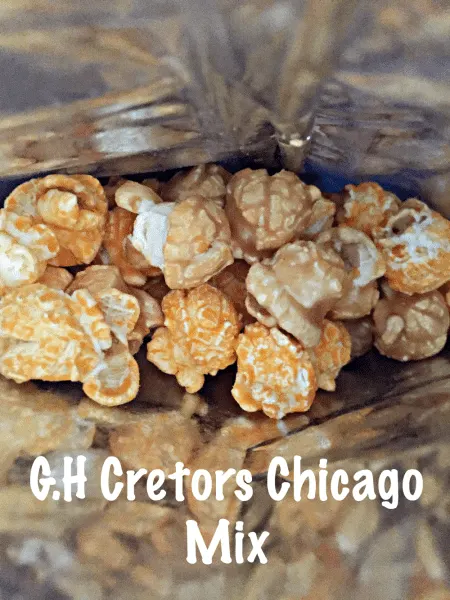 The G.H Cretors family makes all of their popcorns the same way that they have since 1885, with old fashioned copper kettles. Their popcorn is made with a whole lot of tender, love, and care. The best part is that it shows in the great products that they create. With each bite you can feel the love that was put into making this fluffy and delicious popcorn.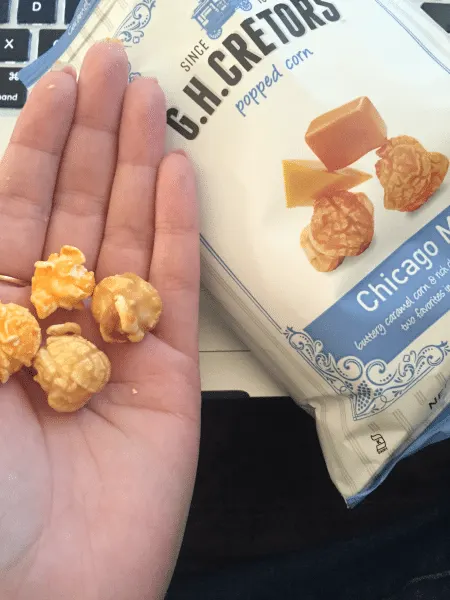 When I say delicious I mean it. I received the Chicago Mix, which is a mixture of their delectable caramel popcorn and the real melted cheddar cheese popcorn. Each bag is filled with both of these iconic flavors and it's a perfect mix. I was surprised that I liked it. Unlike the rest of the world, I am not a big fan of caramel popcorn. I prefer salty snacks to sweet. When I sunk my teeth into this delicious treat I was instantly addicted. I ate two small bags at once and between you and I, I wanted to eat two more. The caramel is the perfect amount of sweet and flavorful. It isn't too hard like most caramel popcorn. The cheese tastes like REAL cheese rather than a fake powdery cheese flavor. The two flavors together are JUST right! Sweet and salty popcorn is a GENIUS idea! I am a Floridian, but man this Chicago mix is good!
I recommend the G.H Cretors Chicago mix popcorn for your Family Fun Nights! It's a great snack that everyone will love!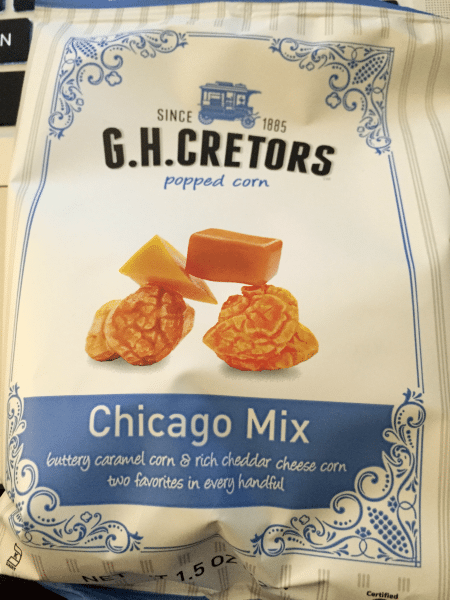 Purchase G.H Cretors Popcorn Here
Connect on Social Media: Facebook / Twitter / Pinterest / Instagram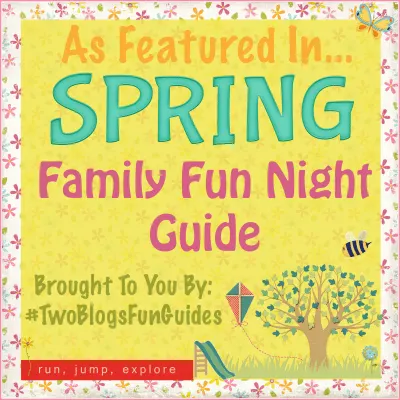 Thank you for reading Family Snacks: G.H Cretors Chicago Mix.