This is a sponsored post written by me on behalf of Fifth Third Bank.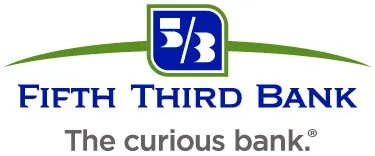 Hello my pretties! I have teamed up with Fifth Third Bank to introduce you to an opportunity of a lifetime! Are you or anyone you know a recent grad? I know that we all look forward to graduating. It's exciting. We get a great sense of accomplishment and feel like we are the best we can be at that time. What about after graduation? The majority of grads start to feel a bit overwhelmed after they graduate. Take it from me. As a fairly recent grad, I felt all of these emotions. Just thinking about it right now brings me a great deal of anxiety. Did you know that the majority of grads do not have full time jobs? When the student loan bills start rolling in and the pressure of finding a job in your field kicks in, it can be extremely stressful! Did you know that on average there are over 200 applicants for each job and only 2% of those applicants receive interviews*? To top it off half of the jobs that are open, aren't even posted on the internet**. Just knowing these facts alone, stresses me out. I wish I had more mentoring, more advice, and more preparation before graduating. I think every graduate needs a little bit of help. Fifth Third Bank is here to give just that.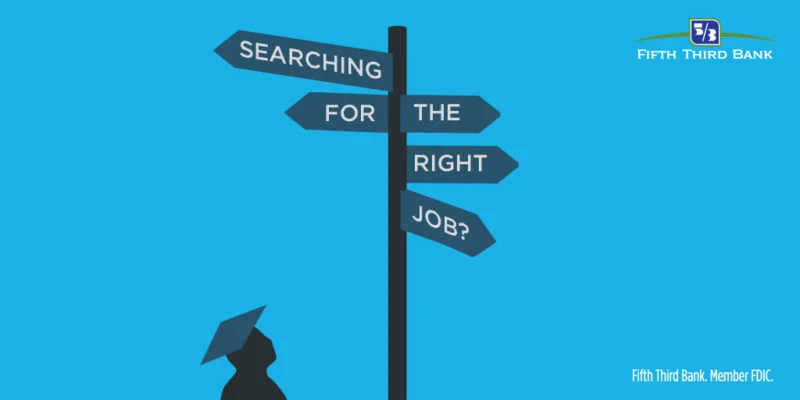 About The Contest
Fifth Third Bank introduces the Brand of You contest to recent grads! They are giving away $1 MILLION in expert job search coaching to help graduates find the right jobs faster! Up to 80 winners per week will be matched with a personal job coach from NextJob, a national employment assistance firm, to help them land the jobs they want nearly 3x faster than going it alone**. Not only are they offering expert job coaching, each coach will be personally chosen for the winning graduate.
Coaching is all virtual, making it easy to meet on your own terms. It includes:
Interview prep/coaching
Help finding the 50% of jobs not listed online
Personalized resume editing
Career testing & personality testing to help identify even more opportunities
Creations of enhanced LinkedIn and Twitter Profiles
Flexible scheduling
Plus, everyone who enters gets access to NextJob's proprietary online training toolkit.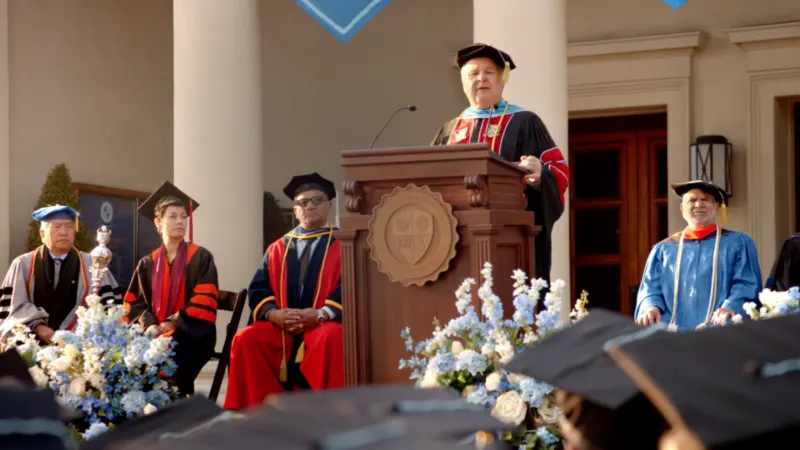 How To Enter
Tweet why you deserve free one-on-one job coaching from NextJob. Use #BrandofYou and #53enter. You can enter 1 time per day. Up to 80 winners will be selected per week until July 20.
Fifth Third is also hosting a Twitter Event where NextJob coaches will provide real time feedback. At the Twitter event, Fifth Third Bank will award up to 50 job coaching opportunities!
Full event details are here: https://brandofyou.53.com/events
More About NextJob
NextJob is a national employment company and its job coaches are proven to help job seekers increase their chances of landing the jobs they want faster and more effectively than going it alone. Coaches help job seekers refine their resume and social media profiles to increase the chance of landing an interview. Then they provide coaching to prepare candidates for an interview. They even help uncover jobs that aren't posted online. In a world where many candidates have terrific qualifications, NextJob coaches help package the unique personality and experience of job seekers to help them find their next job faster. In fact, people are nearly three times more likely to get a job with job search help than without it.**
*Robert Meier, President of Job Market Experts **NextJob.com
This is a sponsored post written by me on behalf of Fifth Third Bank.