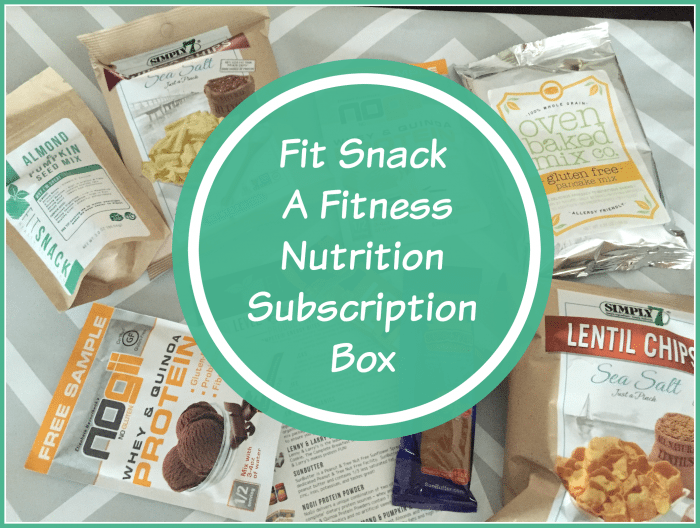 Fit Snack is a subscription service that sends a box packed with health snacks right to your every month. For only $17.95 (+ shipping) you will receive a delicious box with snacks that will improve your diet and your next work out! The box is shipped in very beautiful and custom packaging, so it would be a great gift for someone! The box is guaranteed to have 7-10 nutritious items that are valued at over $30.
This was sent to Women and Their Pretties for review purposes, check out other subscription box reviews here. My opinions are that of my own. I was not compensated for this post in any form other than a free box to give my honest opinion on. Thank you for reading Fit Snack – A Fitness Nutrition Subscription Box.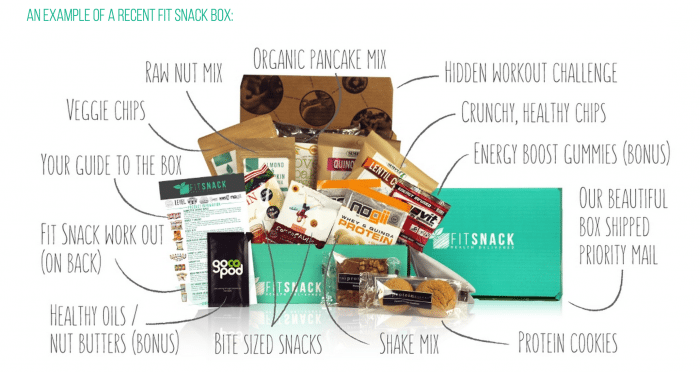 I was immediately impressed by the box. A lot of subscription boxes don't have the nice packaging that Fit Snack has. It shows that they put a lot of effort into the professionalism of their company. My box contained 9 delicious items! You will notice that 3 of them are missing from the picture because we (my boyfriend and I) decided to eat them before we took a picture. hehe. The snacks are so delicious that we couldn't help it!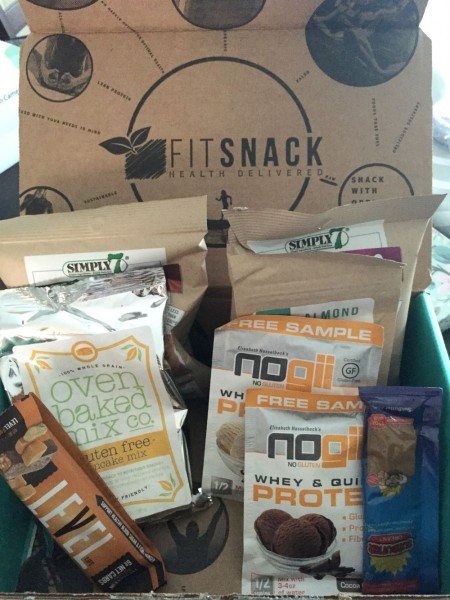 I love that each box contains a nice product information card that specifies which products are in the box and gives you a some extra details about the items.  On the back of the card is a Fit Snack workout! This is basically a quick workout routine that you can take advantage of. What a unique way to stand about among their competitors! It's clear that their customer's health is their number one concern!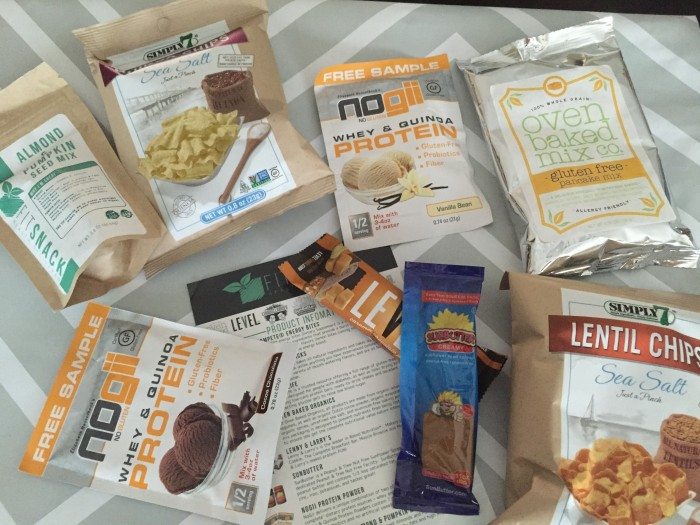 I love that they include items from companies that I personally know to be health driven, like Simply 7 Snacks. This makes me feel more trusting and comfortable with the Fit Snack box. Also, they have a few of their own items, like the Fit Snack Veggie Chips (which were my personal favorite from the box).
Overall, I have to say that I am very impressed by the Fit Snack box. It's very clear that they carefully select each item in the box. Everything from the packaging, to the items  in the box are great quality and a great quantity. They don't send you a bunch of samples or items that don't make sense. They find relative companies and even include a few snacks that they made themselves.
Subscribe to the Fit Snack Sub Box here
Connect on Social Media: Facebook / Twitter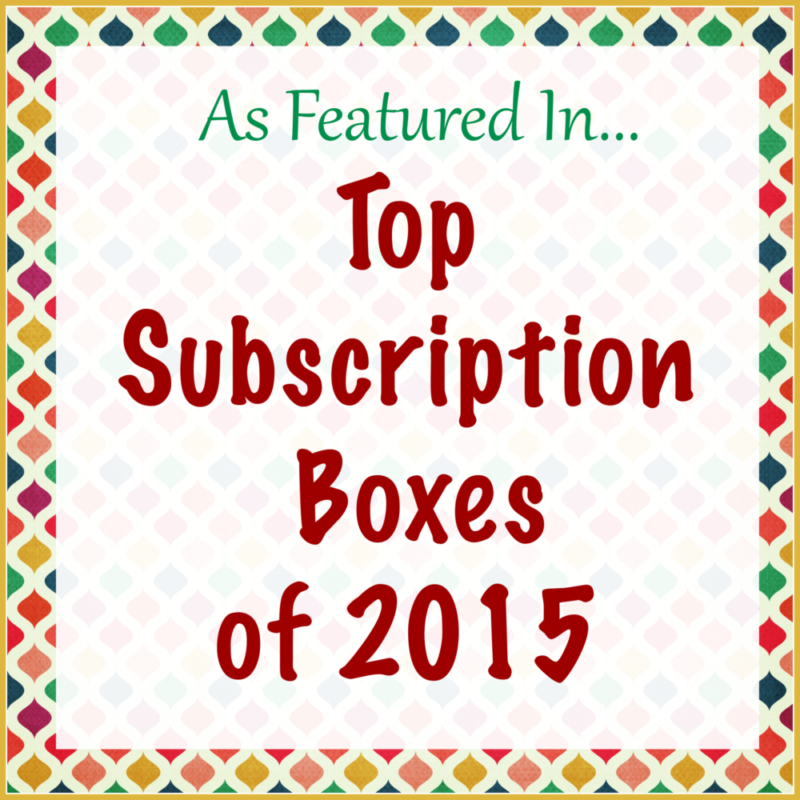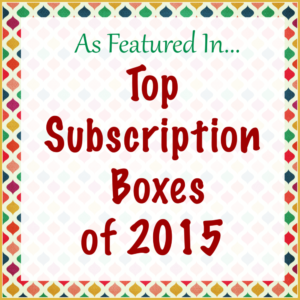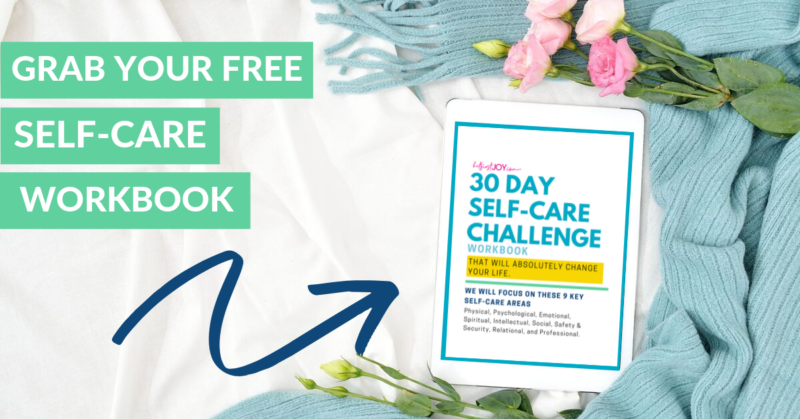 DISCLOSURE
As an Amazon Associate I earn from qualifying purchases. This post may contain affiliate links and/or promotional products, all opinions expressed are that of But First, Joy only. Read my full disclosure.