WOMEN AND THEIR PRETTIES has received this product from BEST BUY in exchange for my open and honest opinion. All thoughts are my own!
If you're looking for the most stylish smart watch for women on the market today, then look no further than the Fossil Gen 4 Venture HR Smartwatch in Rose Gold. This watch is a fitness tracker, heart rate monitor, and basically your own personal assistant. I've wanted a smart watch for years but I never really cared for any of the styles. Most smart watches are too masculine for my taste but I'm pleasantly surprised with this watch and highly recommend it for other women who want something stylish and useful, as you'll see in my Fossil Gen 4 review!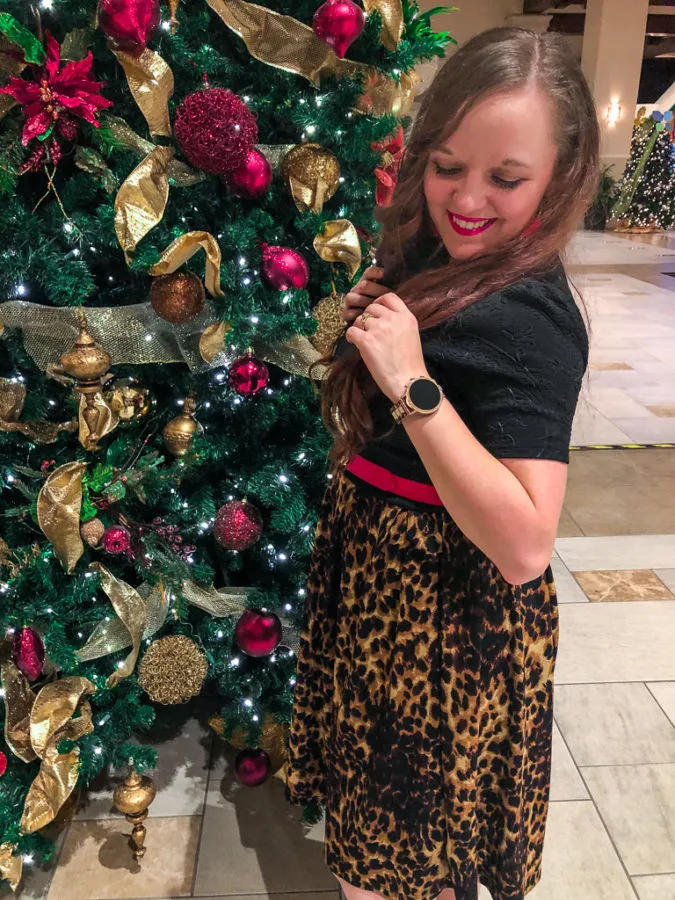 Fossil Gen 4 Review: 5 Reasons it's the best choice for women
I had the pleasure of partnering with Best Buy to try out the Fossil Gen 4 Venture HR Smartwatch in Rose Gold. I was a skeptic prior to trying the watch out. I was afraid that it would look too bulky on my very small wrist. I was also concerned with the ease of use. I just don't have time to sit for an hour to learn a new piece of tech! I'm a mom of a crawling 9-month-old so every minute of free time I have is valuable. After wearing my watch for a week, this is why I think it's the best smart watch for women: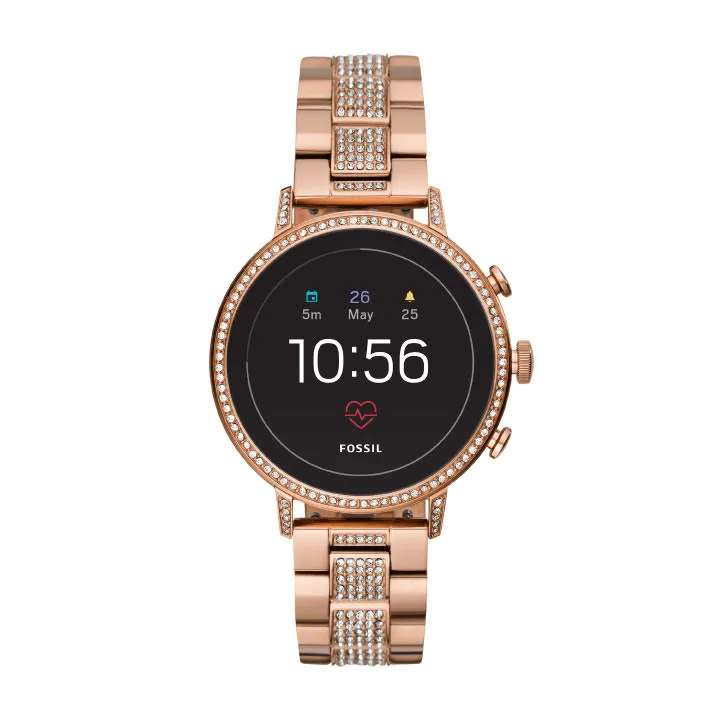 1. Stylish
First and foremost, style is very important when choosing a great watch. The Fossil Gen 4 is a watch that can be worn for every occasion. It's durable enough for workouts and classy enough for important events. The watch is very feminine without being too dainty.
2. Quick-charge
This watch will only last 24 hours, but don't let that deter you. Within an hour you can expect your watch battery to be fully charged and ready to go! Within 20 minutes, I charged mine from 20% to 65%! I was very surprised.
3. Fitness Tracker
The Fossil Gen 4 allows women to track their steps, set goals, and keep track of their heart rate. You can even track of calories burned and distance traveled.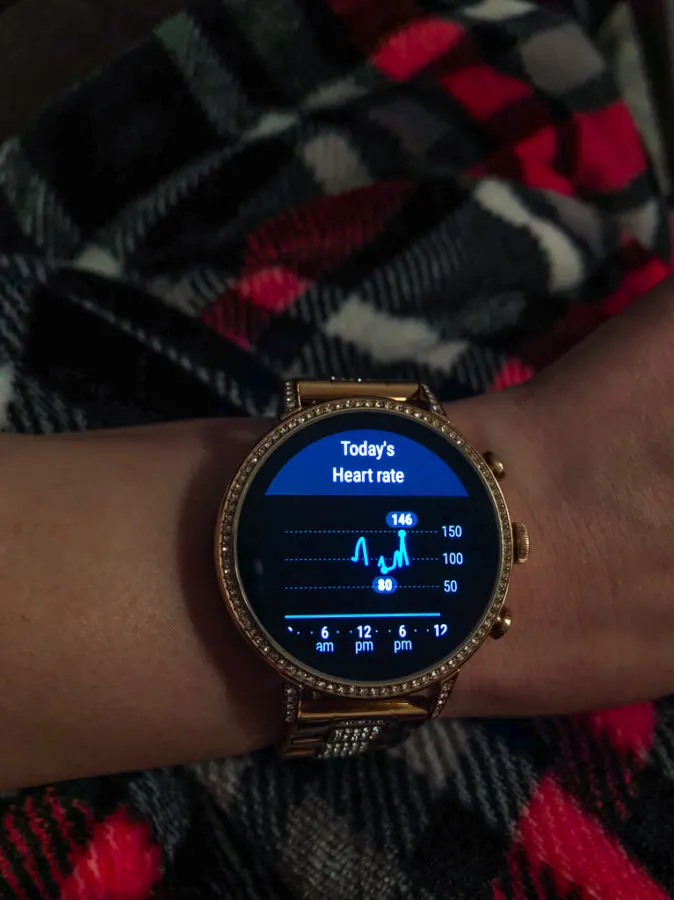 4. Email, Text, and Social Media Notifications
This is probably my favorite feature of this smart watch for women! I love the notifications from text, email, and social media. It allows me to be more present with my friends and family. I also feel like I'm not being rude by staring at my phone. It decreases screen time, giving women more time to do the things that they love!
5. Phone Finder
This is a feature made exactly for a woman like me. Call it Mom Brain or being absent minded, but I lose my phone at least once a day. Now, I don't have to spend my time frantically searching for it. I just use my watch to give my phone a quick ring! It's so quick and easy.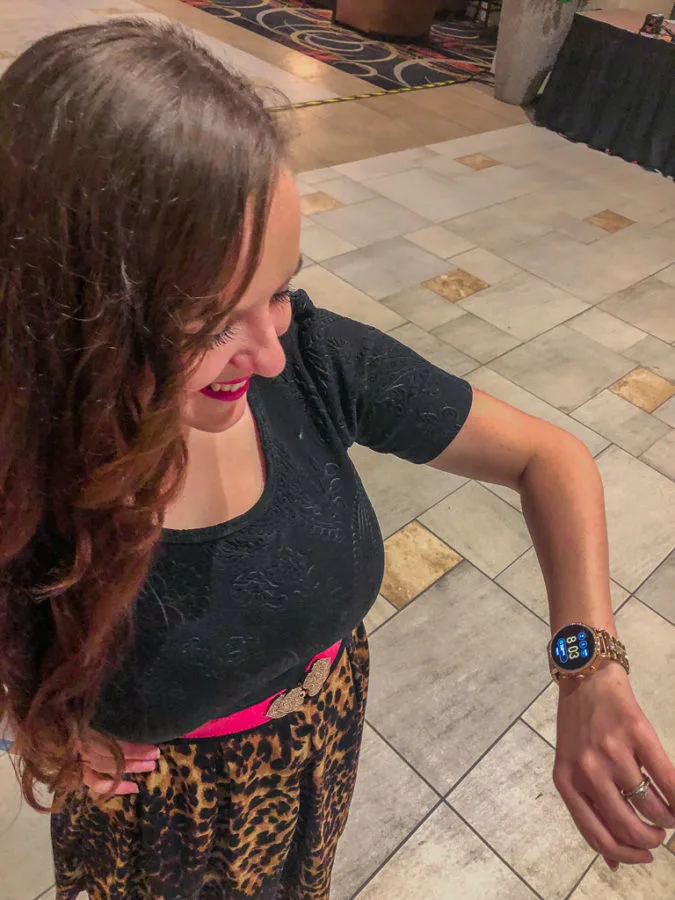 6. Google Assistant
Stay on top of your tasks, get your questions answered, and more with Google Assistant!
7. Easy pay with your watch!
With Google Pay, you can quickly pay with your watch at almost any place that accepts credit cards. Wow. Impressive.
8. Control music
You can control the music you're playing on your phone with your watch! I love using this in the car when I have my phone connected to bluetooth!
9. Flashlight
That's right! You can turn your watch into a flashlight!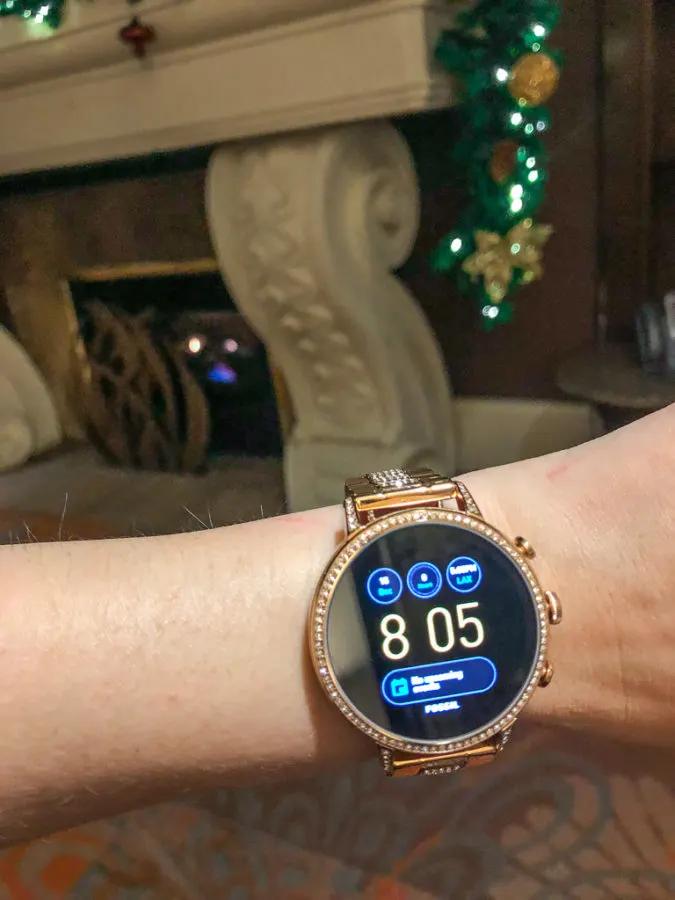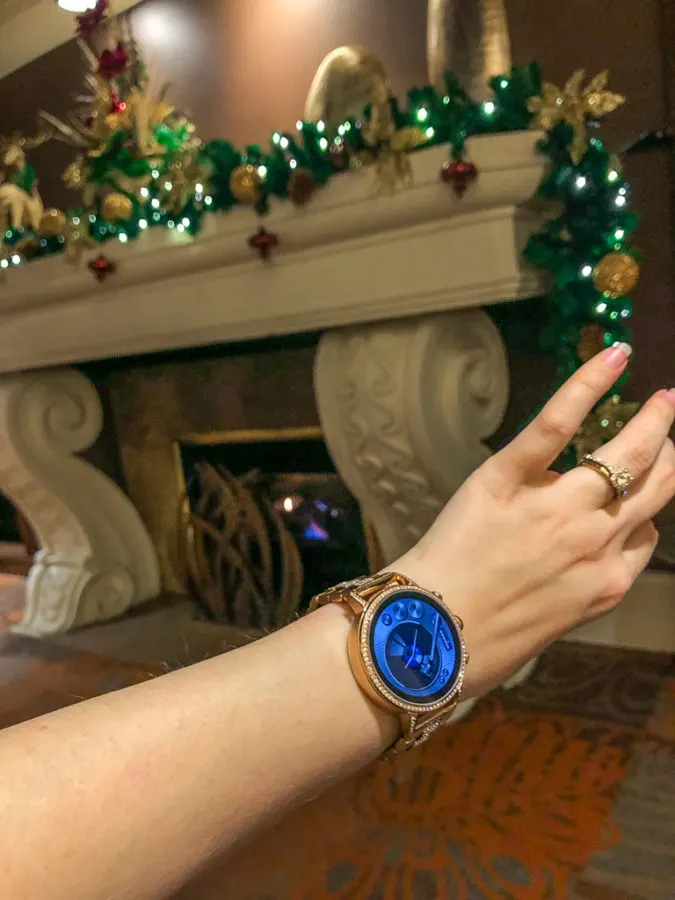 10. Customization
I love all of the watch face options! It makes it fun to customize your watch face to your own personal style. You can also interchange bands to really make it fit your style. You can even customize the dials to your liking!
11. Google Maps
Navigation right on your wrist. The days of getting lost are over, ladies. Now you don't have to worry about draining your phone battery because you'll have navigation on your smart watch!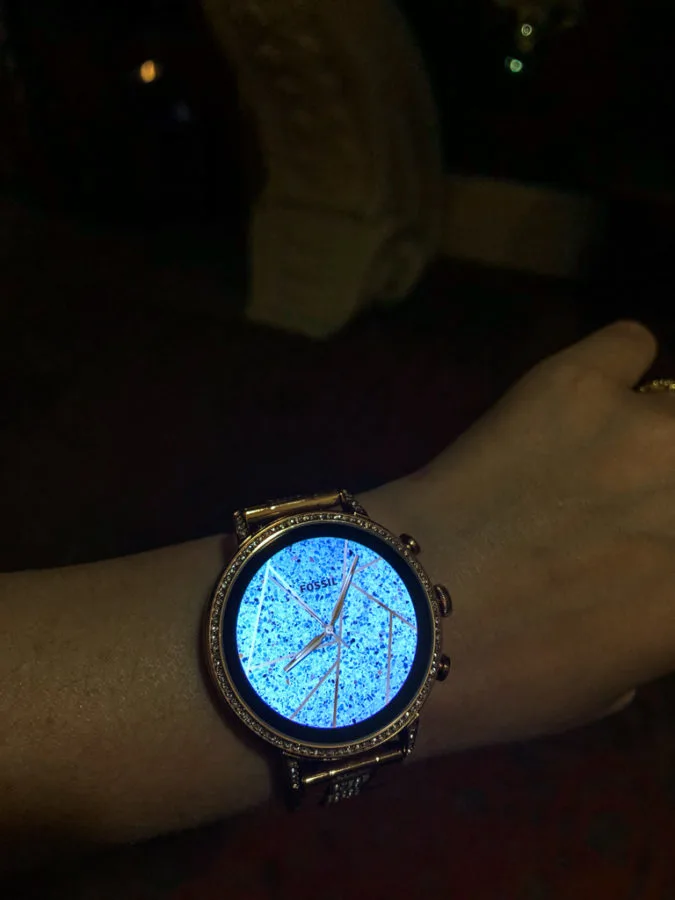 12. Alarm Clock
Use your watch as an alarm clock. Wakeup with a slight vibration on your wrist!
13. Water Resistant
Wash your hands without fear of ruining your beautiful Fossil Smart Watch!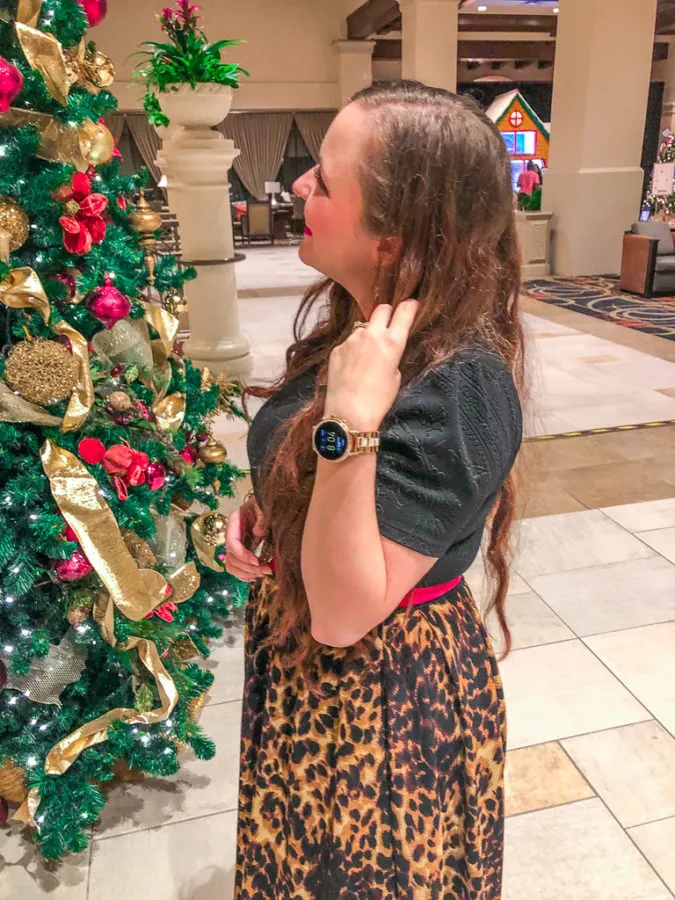 14. Keep Track of Multiple Time Zones
Keep track of the local time and the time in another part of the world. This is perfect for traveling across country or for keeping track of your relatives in another country. You'll never have to worry about missing a flight or calling a relative in the middle of the night again.
15. Weather
Keep track of the weather with the tap of your watch! Plan your day, outdoor workouts, and travel according to the weather.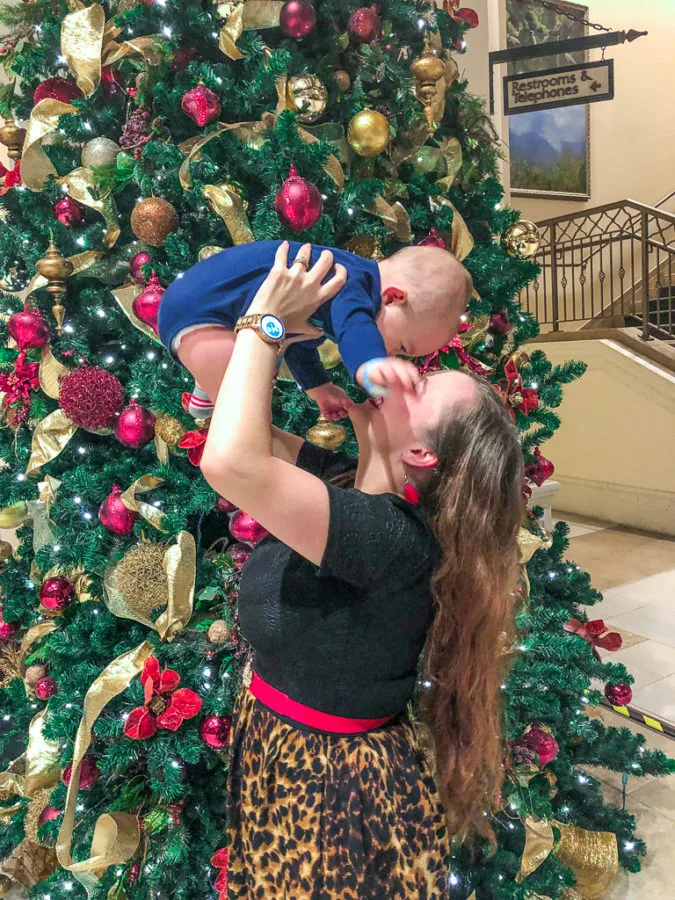 Ladies, if you're looking for a smart watch that is actually smart, reliable, and stylish then this is the one for you. I'm so excited to have finally found a watch, much less a smart one, that I can wear regularly. Get one for yourself at Best Buy today!