TeaCha offers a few different subscription services that will deliver different teas to your door every month. The prices and subscription plans vary. You can choose the Foundations of Tea Pack, which is what received for this review. This specific subscription plan is only for 1 month and it basically sends you a variety of teas to try and a tea-tasting guide. You can give this a try for about $25.00.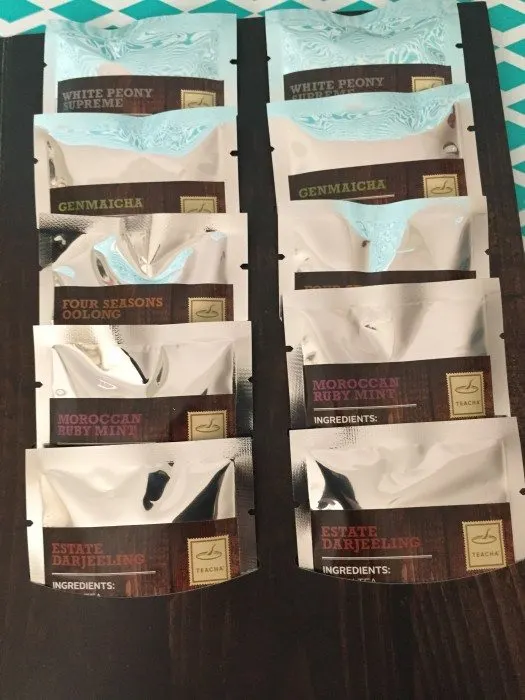 This was sent to Women and Their Pretties for review purposes, check out other subscription box reviews here. My opinions are that of my own. I was not compensated for this post in any form other than a free box to give my honest opinion on.
What's really cool is that this tea comes in a nice envelope that holds all of your teas, alone with information cards. It included 5 different types of teas, with 2 of each kind. The packs give you a suggested brewing time which is pretty cool. It explains the ingredients in each tea as well. Basically, you know exactly what you're getting yourself into before tasting each tea. I also love that the information cards explain what the tea is, why they (TeaCha) love it, and how it is good for you. The other side of the card has a bit more information on the tea: tea family, tea type, antioxidant index, caffeine index, preparation time and temp, and what it's good to drink with.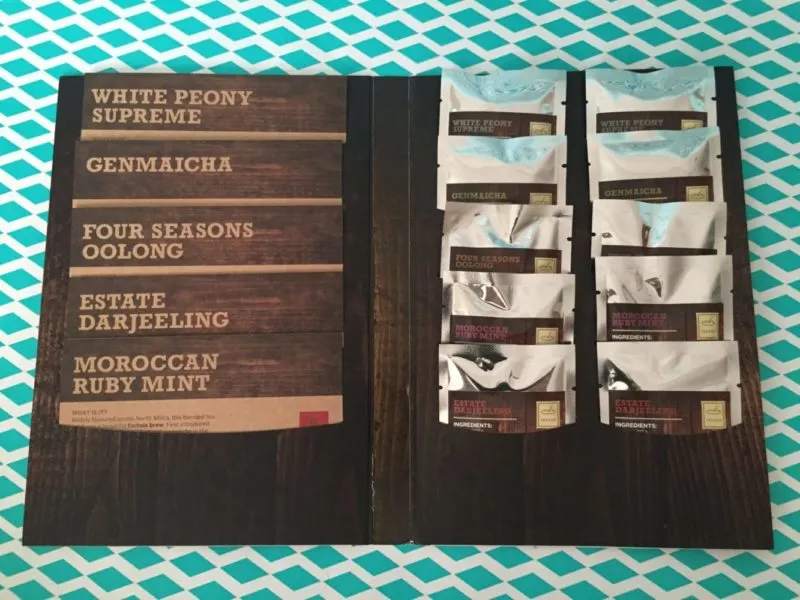 Overall, I think that this tea subscription service is pretty neat. I really really love the packaging. It makes me want to give someone a gift of this subscription service. The teas are delicious, refreshing, and authentic. They are unique and flavorful. Just the smell of these brewing calms my soul. I think this subscription service is worth trying for anyone who loves a delicious tea. I wasn't sure about the price, but after giving the teas a try, it's completely worth it!
Use the code SAVE16 for 16% off anything in the Tea Shop or any tea subscriptions!!