If you haven't already heard of Franklin Mint products then you are living under a rock. Most of us know Franklin Mint as the company with the coins, but they have much more than coins! They have a variety of products that are thoughtful and of exquisite quality. If you want to give your family products that are one of a kind and top quality then you need to shop with Franklin Mint. I have tried a few of their products and have created a list for you to shop from!
Franklin Mint Founding Fathers of America Coin Collection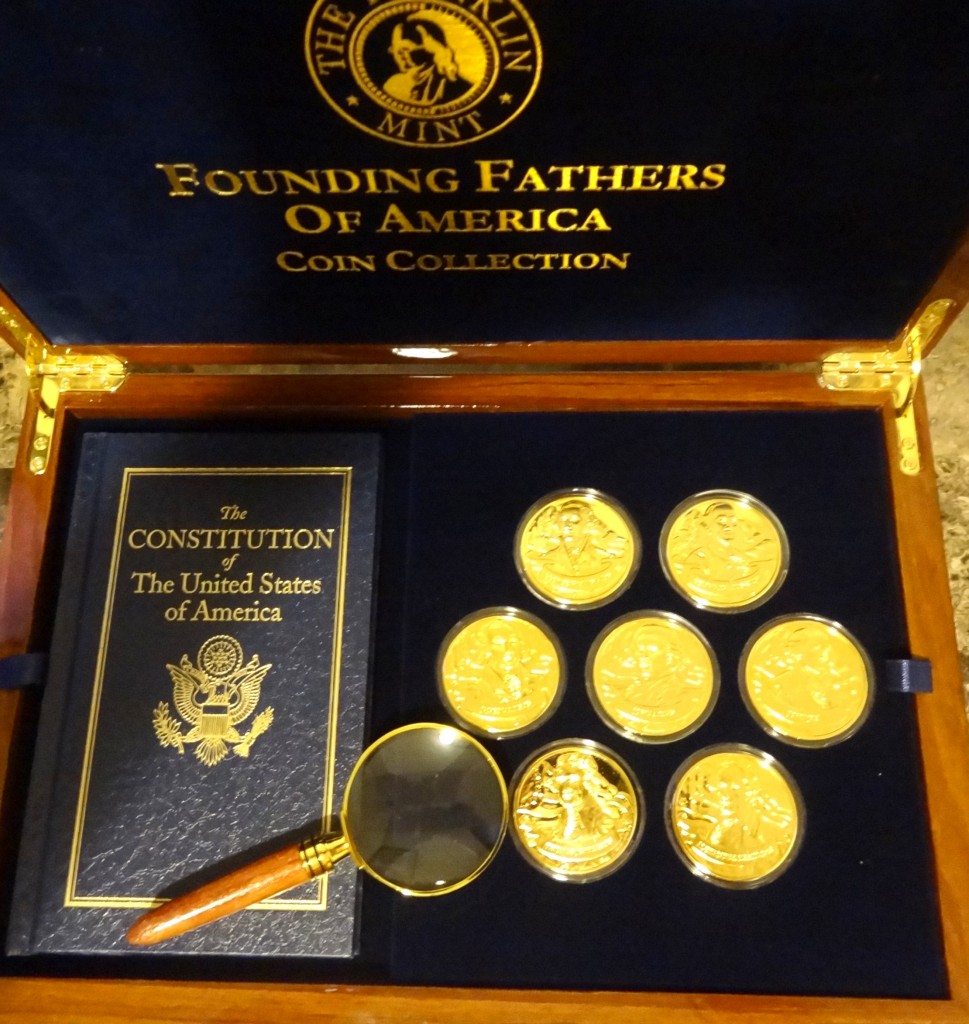 The Founding Fathers of America Coin Collection is so beautiful! I was completely shocked to see such a beautiful collection. The collection includes a display case, 7 Founding Father coins layered in 24k Gold, a magnifying glass, white gloves, and fact cards. The coins are all dazzling and shiny! Each coin comes in a a nice case to protect it from scratches. Anyone would be blown away at how gorgeous these coins are! The Founding Fathers' images are delicately engraved on each coin, with a quote on the other side of each coin. These are so beautiful I feel like they need a room all to themselves. You can expect these to stand out in any room that you display these in. Layered in 24k gold, you will never find another set of coins this unique! Make sure you wear your white gloves when handling these coins, you don't want a smudge or a scratch on them!
---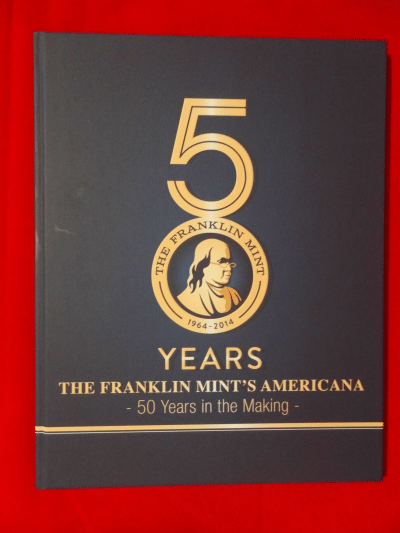 The Franklin Mint Americana 50 Years In The Making book is a large hardcover cover book measuring at 11 inches by 14 inches with 160 pages. These pages have beautiful hi-res images of all of the items that Franklin Mint has created throughout the years. This book is great for a coffee table book. All of the pictures show true images of the incredible products. Since the book is so large, all of the images are very easy to see and the products are easy to fall in love with. This book would be a great gift this holiday season!
---
Franklin Mint Holiday Ornament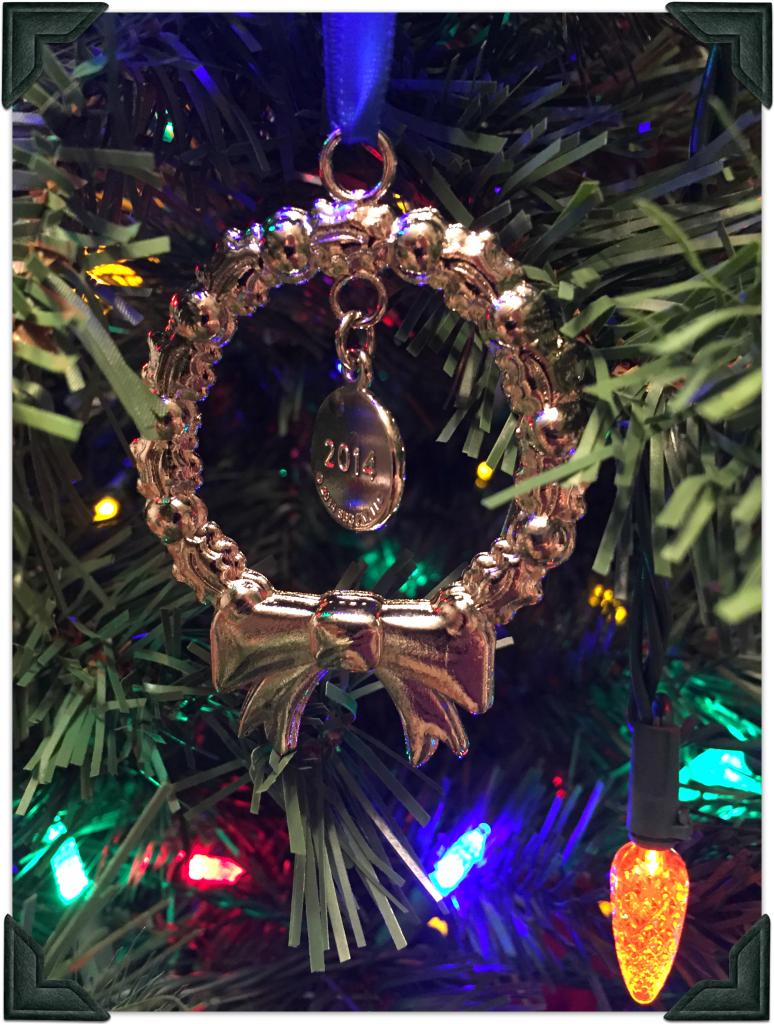 In celebration of the Franklin Mint 50 year anniversary, they have released limited edition holiday ornaments! This is a GREAT collectors item that you can pick up each year. I was completely in awe of how beautiful these ornaments are in real life. The pictures do not do it justice. The first thing you will notice about the ornaments is how bright and shiny they are. You almost don't want to touch them because they are so flawless! You would think these ornaments are sterling silver with how shiny and pretty they are. This year's collection includes 4 different ornaments that can be purchased separately. The ornament I received was the Franklin Mint Christmas Wreath Ornament. It is really beautiful. It has a perfectly bow tied ribbon for you to hang the ornament on your tree. Hanging in the middle of the wreath is what looks to be a Franklin Mint medallion. On the back of the medallion the year is carefully and beautifully engraved in. I love everything about this ornament. It is one of my favorite ornaments. It comes in a nice little box that you can store it in until the next year.
Purchase the Franklin Mint Wreath Ornament Here
---
Franklin Mint Wooden Shoot The Moon Game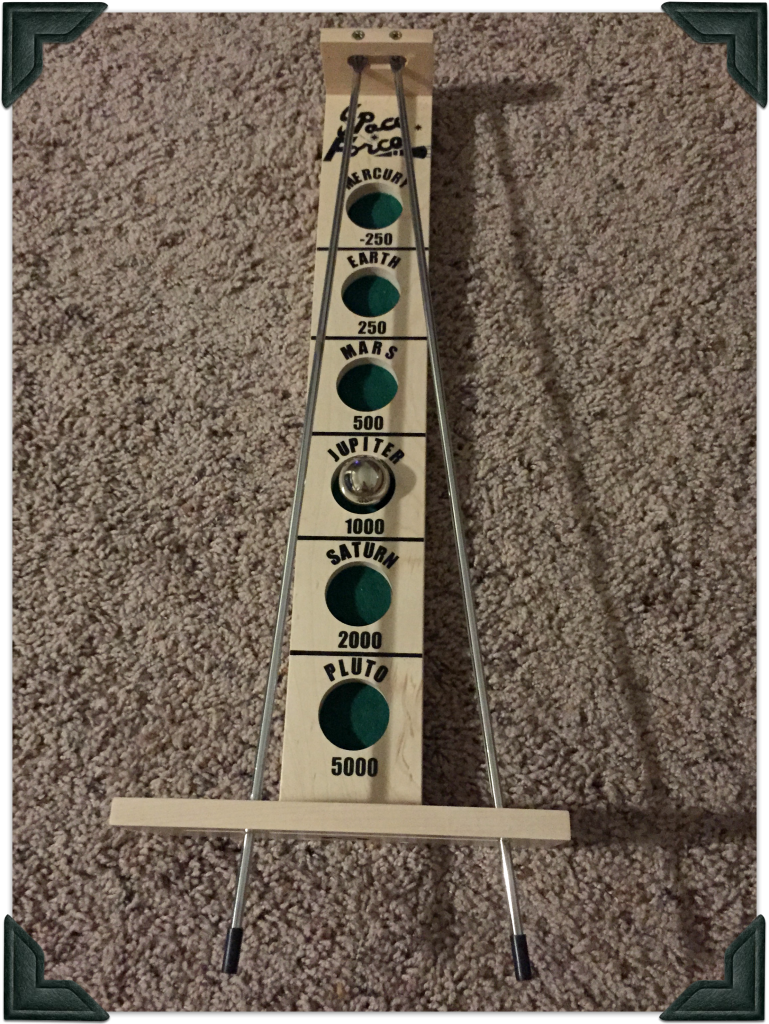 I had never heard of this game before until I received it from Franklin Mint. I really love this game! The point is to score the highest score possible by dropping a heavy steel ball into one of the holes on the board. To drop the ball into the holes you use to metal rods. You spread the rods to make the ball roll. Sounds easy enough right? Well you must be careful, because the more you spread the rods open, the more likely your ball will drop in a lower scoring hole. Also, the more you push the rods together, the more the ball rolls back to the beginning near the lower scoring (and negative scoring) holes. I like to sit and play this game by myself to see what I can get. I have a pretty good technique now after playing this so many times. I cannot share it with you though. hehe. This game is really good quality. It is a beautifully carved wooden game. The entire game is smooth and doesn't have any chipping. I couldn't imagine playing this on a plastic surface. The wood is so beautiful, which is expected from Franklin Mint.
Purchase the Shoot The Moon Game Here
---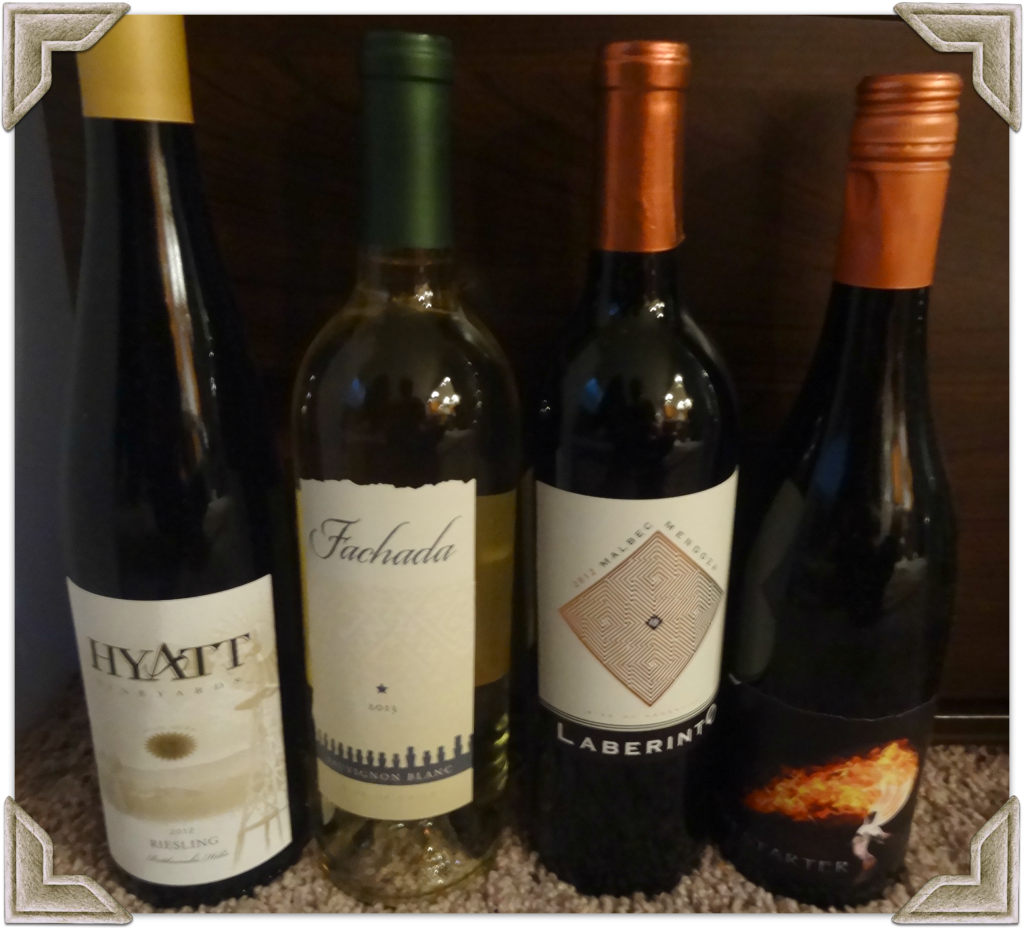 Yes, Franklin Mint has wine! They sent me a 4 pack of wine to test for my review. This wine is not only divine, it is unique! Each wine has a delicious flavor. The Franklin Mint Wine Merchants has a wine club that will send different wines quarterly. These would make a great gift for someone throughout the year!  You can choose a mixed pack, red pack, or white pack. Each pack includes 6 bottles of different wines. Below are the 4 wines that I tried. These are the wines that I recommend to you. You will definitely enjoy them!
2012 Hyatt Riesling – Absolutely delicious Riesling from Washington state with flavors of peach and apricot.
2012 Laberinto Malbec – Magnificent Malbec Showcases the Finest of Argentina.
2013 Fachada Sauvignon Blanc – Surprising South American Sauvignon Blanc.
2013 Firestarter – 90% Grenache / 10% Shiraz
This is a great gift idea for any wine lover!
Purchase Franklin Mint Wine Merchants Here
---
Head to www.FranklinMint.com to see all of their products
Connect on Social Media: Facebook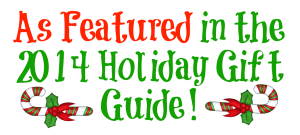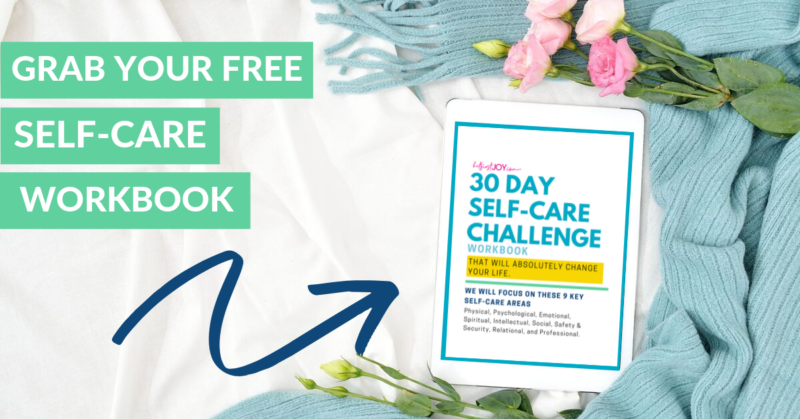 DISCLOSURE
As an Amazon Associate I earn from qualifying purchases. This post may contain affiliate links and/or promotional products, all opinions expressed are that of But First, Joy only. Read my full disclosure.