Guest post by author and freelance writer, Karen Sharp.
It's often thought that a love of all things nerdy and an obsession with fashion don't mix. But, as any geeky fashionista will tell you, that simply isn't true. Case in point: the amazing collections, designs, and eye-catching pieces that are undeniably geek-inspired, created by some of the biggest names in fashion. Whether you love a subtle touch of nerd-infused style or want to go all out in paying homage to your favorite films, franchises, and characters, these fashion collections will have you fangirling non-stop. Check out geek fashion at it's fullest below!
Urban Decay's Alice through the Looking Glass Makeup Line
Though technically makeup doesn't fall under the fashion umbrella, it is a necessity for truly completing any look. And as any makeup lover knows, Urban Decay is one brand worth adding to your beauty collection, especially the limited-edition palettes. Inspired by Disney's Alice Through the Looking Glass, the brand recently released its latest eyeshadow palette, as well as five matching lipsticks, that are, as the Mad Hatter might say, full of muchness.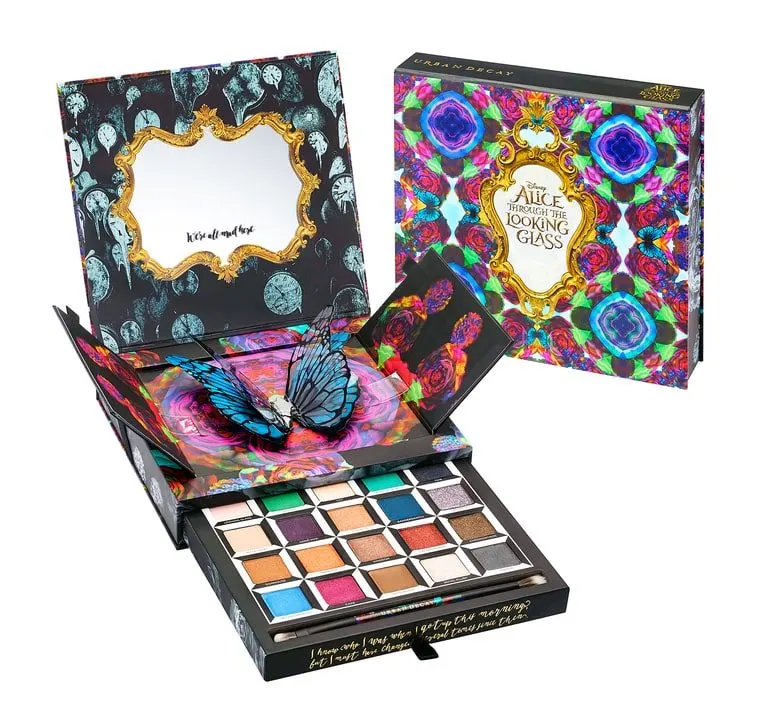 Upon first glance, the packaging is, without a doubt, gorgeous. It's complete with well-placed quotes and kaleidoscopic artwork reflective of the film's vibrancy and whimsy. However, it's what's inside that will make you fall madly in love. US Weekly revealed that the 20-shade palette is organized by the film's characters and features everything from soft, iridescent shades to more saturated hues. Colors like 'Looking Glass' (a pale pink) and 'Metamorphosis' (a jubilant periwinkle) are inspired by Alice, while 'Hatter' (an emerald green) and 'Gone Mad' (a rich purple) are representative of – you guessed it – the Mad Hatter. Wear only your favorite character's hues, complete with matching lipstick, to fully channel their lively film presence, or play around with the palette to create a Wonderland-worthy look of your own.
Rihanna x Dior Star Trek-Inspired Sunglasses
What's better than a pair of Dior sunglasses? Dior sunglasses that look like they came right out of Star Trek, of course. And that is exactly what the fashion house and pop singer-turned-Trekkie Rihanna are teaming up to deliver this month.
According to WWD, the collaborative line was inspired by LeVar Burton's character Geordi La Forge from Star Trek: The Next Generation and will feature one frame—a fluid, futuristic design—available in six color variations including silver, pink, blue, green, and red (for $840 each) as well as a deluxe 24-karat gold-plated version (at a cool $1,950). In a statement provided by Dior, Rihanna said that she has always been obsessed with La Forge's eyewear, so much so that she immediately drew out a design and chose materials that would mesh well with her admittedly nerdy vision.
Gucci's Spring 2016 Collection
Instead of the stereotype of the modern, tech-savvy geek that's so prevalent in pop culture today, Gucci's Spring 2016 collection celebrates a more nostalgic type of nerd. With mismatched prints and patterns, uber-conservative silhouettes, quirky details, and, of course, oversized wire frames, this line definitely gives off a luxe librarian vibe.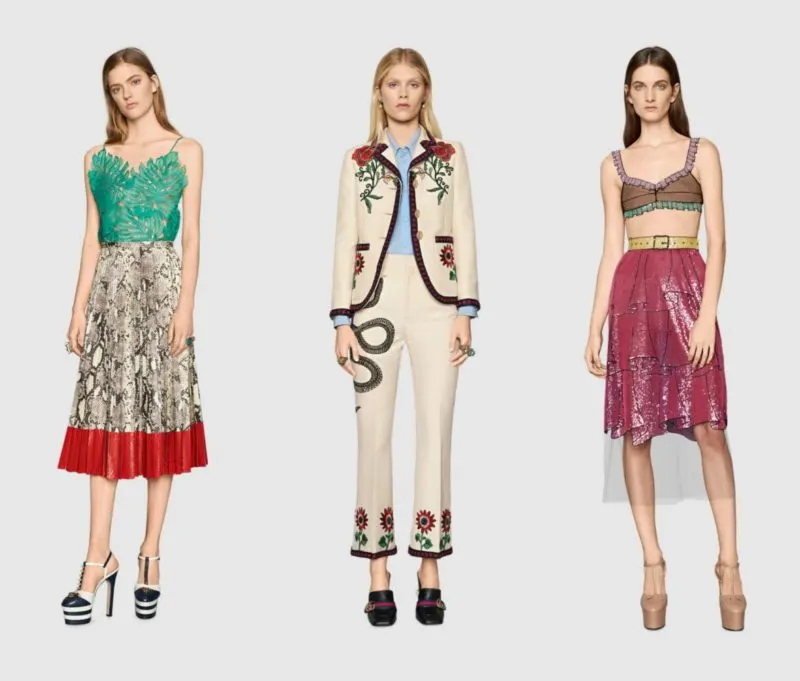 To channel this particular trend, think Gwyneth Paltrow's Margot in The Royal Tenenbaums meets Laney Boggs (played by Rachael Leigh Cook) in She's All That—before she gets the 'hot girl' makeover, of course. Start off with a midi skirt (pleats optional), a buttoned-up secretary blouse, and loafers. Then, finish with a tweed topper or an embroidered bomber jacket, much like those featured right now on Lyst. Not only is the silky bomber jacket a bonafide closet staple with some serious style mileage, as Lyst notes, it is just as appropriate for day as it is night, making it a versatile piece for any outfit. After the bomber's finishing touch, glasses, slightly messy hair, and knee socks are all just icing on the cake.