You are finally in the mood to cook a beautiful meal for your family. This wont be an ordinary, hamburgers and hotdogs night. This is a 4 course meal sort of night and you are cooking everything from scratch! You have all of meal and veggies on their cutting boards and you are ready to get to choppin! When all of a sudden something terrible happens…
Your darn knife will not cut through that beautiful piece of meat sitting on your cutting board. Nomatter how hard you try, you feel like you are using a butter knife. Well this doesn't make any sense, you spent HOW MUCH on these high quality knives and they wont cut? Grrr. You have a knife sharpener but it is only fit to sharpen your smaller blades. How frustrating. Wouldn't this just kill the mood?
Well, I have a solution for you! What about an adjustable manual knife sharpener? Adjustable? Is that possible? That's right ladies (and fellas), Kitchen IQ has a wonderful innovative manual knife sharpener that will fit all of your needs! Not only can you adjust the sharpener to the proper angle for your knives, you can use the different slots, depending on how dull your blade is.  The coarse slot is when you need to take more metal off your knife because it's REALLY dull.  The fine slot is more for polishing up your blade once you've given it a makeover on the coarse slot.  You can also just use the fine slot for a quick "touch up" sharpen. All you have to do is find which angle is correct for your knives (you can conviently look on the package your sharpener came in or , just as well, you can check out the online chart).

My boyfriend was ecstatic to receive a knife sharpener that he could custom to his precious knives' needs. Since he is the main cook in the house, he was more excited than I was. As soon as we received the sharpener he opened it up and began sharpening his different size knives and used them to cut up some veggies . It worked, his knives were finally cutting right through veggies and meat again. No more struggle! Woohoo!

I know, I know! You want one RIGHT NOW! These are available at Crate and Barrel and at select Bed Bath & Beyond stores, as well as online. Before you head over there and buy one, check out KitchenIQ.com to see what other sharpeners and kitchen tools that they have!
BUT WAIT! I am not finished! One lucky winner will receive and Adjustable Manual Knife Sharpener sent to them straight from Kitchen IQ. Just use the entry form below or click HERE TO ENTER.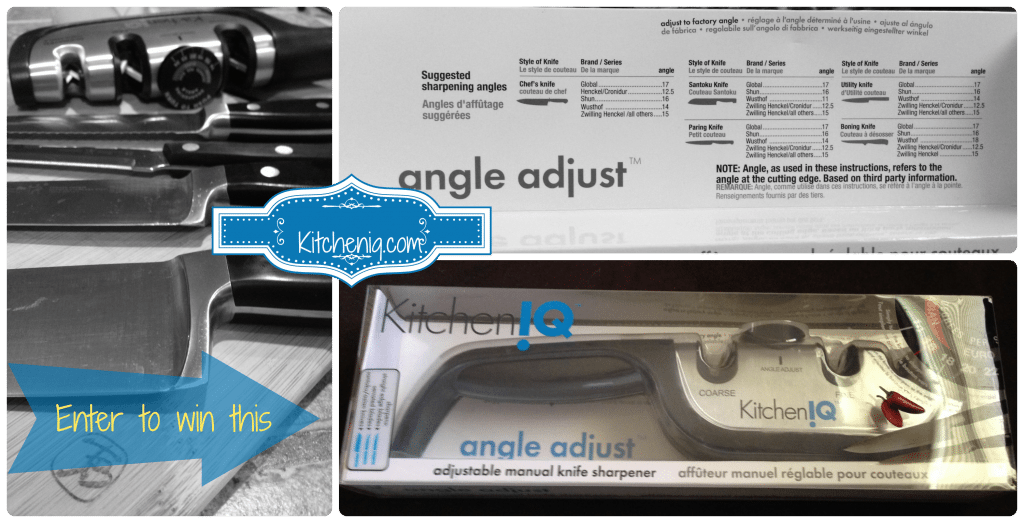 US ONLY- Kitchen IQ Adjustable Manual Knife Sharperner

Connect with this company for more information, giveaways, and new products: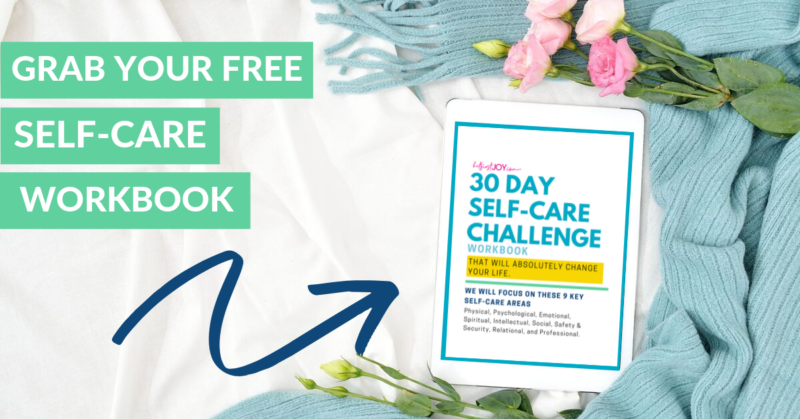 DISCLOSURE
As an Amazon Associate I earn from qualifying purchases. This post may contain affiliate links and/or promotional products, all opinions expressed are that of But First, Joy only. Read my full disclosure.