These gift ideas for better sleep are great for recipients of any age or stage in life. Truth is, we could all use a better night of sleep.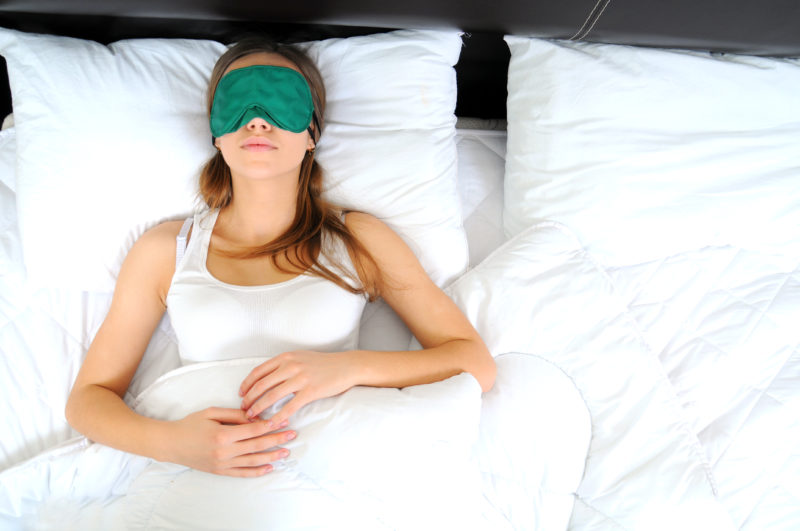 When it comes to self-care, getting a good night's sleep is a must. However it's not always that easy. Good sleep requires a relaxed mind, comfort, quiet, and even a healthy diet.
If you're anything like me, sleep is a priority in your life. Personally, after working the overnight shift of over 5 years, I know how detrimental lack of sleep can be to your health.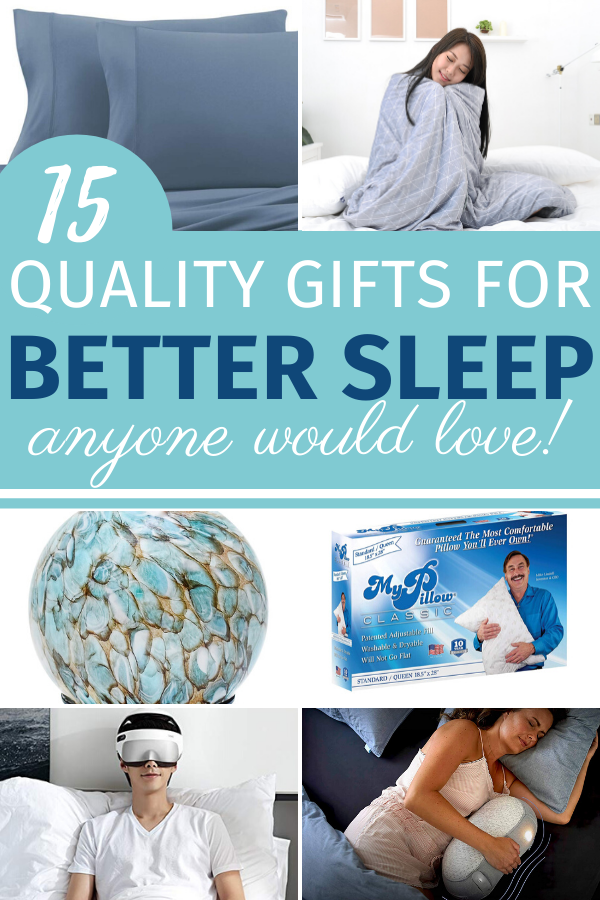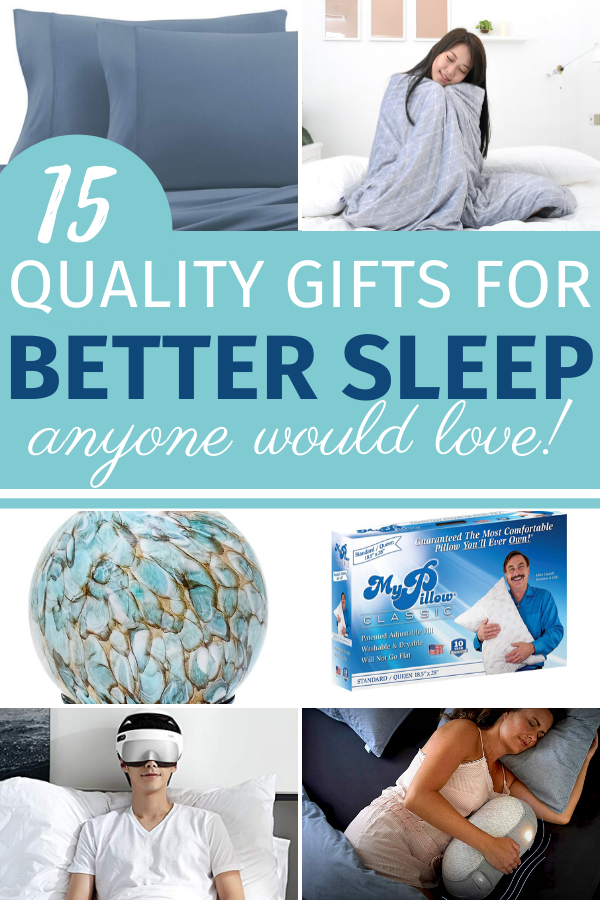 20 Gift Ideas for Better Sleep
So, I've gathered some of my favorite gift ideas for better sleep. Some of these may be more unique than you think.
Better Sleep Gift Guide
These gift ideas are for anyone who needs a little encouragement for better sleep.
Not only will these pillowcases help with better sleep, they make your hair and skin healthier by causing less damage than an average pillow case. With quality materials and a variety of colors, Celestial Silk Pillowcases is a MUST for better sleep.
Photo Credit: www.hannaandersson.com
It hasn't been proven, but I swear I sleep better when I have cute pajamas on. Hanna Andersson offers a variety of adorable matching family pajamas that are not only cute, but warm and comfy!
Photo Credit: www.ettaandbillie.com
Lavender is an essential oil that promotes calm and relaxation. I had to recommend the Etta and Billie Lavender spray because not only can you spritz it on your sheets and pillow, but you on your body!
Photo Credit: www.rocabi.com
This award-winning luxury weighted blanket with a sensory minky cover is outrageously cozy. Experience the future of restful seep: tiny precision-engineered glass beads create a feeling just like being hugged gently all over your body, reducing anxiety for quality rest.
I featured these in my Stocking Stuffers Gift Guide as well because these Aromatherapy Balms are everything you could want for a peaceful day and restful sleep!
Photo Credit: www.cool-jams.com
What you wear to bed can either make you or break you. That's why I recommend the Moisture Wicking Kristi Nightshirt from Cool-jams!
If you're looking for a comfortable nightshirt that will also prevent against the discomfort caused by night sweats and hot flashes, this Kristi Moisture Wicking Nightshirt is just the thing. Many people suffer from interrupted or not enough sleep due to overheating and sweating from a number of causes, but this moisture-wicking t-shirt nightgown will end all of that with its uniquely formulated smart fabric from Cool-jams. Our proprietary fabric wicks moisture away from the skin while also eliminating the bacteria that cause body odor, leaving you feeling fresh, dry and well rested once the morning comes.
Photo Credit: Amazon
Improve sleep quality, reduce stress, enhance deep relaxation and bring relief to your entire body!The iDream5 combines several massage modalities into our state-of-the-art head massager.Includes gentle air compression, 107F infrared heat compression, finger-like kneading and pulsing,penetrating scalp massage (5 massage heads and 70 nodes)with soothing relaxation music. Let stress, fatigue and anxiety melt away.
With elegant appearance of a feather out design, the diffuser is not only functionally perfect but also a wonderful way of adding modern style to your home. Portable for home, yoga, office, spa, bedroom, baby room. Perfect gift idea for family and friends who love aromatherapy or can benefit from aromatherapy.
Photo Credit: My Pillow
Imagine a pillow that supports a refreshing night's sleep by adjusting to fit the contours of your head. Now you can thanks to the interlocking foam design of the MyPillow.
The unique composition of every MyPillow helps you get a custom fit and good night's sleep, night after night. The exceptional design of MyPillow can adjust to your needs, no matter how or where you sleep.
Photo Credit: Amazon
The Somnox Sleep Robot is the world's first Sleep Robot, developed by four robotics engineers in collaboration with Royal Auping, Europe's leading circular mattress company. The Sleep Robot simulates breathing rhythms. Because your breathing naturally adjusts to another breathing pattern, the Sleep Robot is able to slow down your breathing. This makes you relax, thus making it easier to fall asleep.
Photo Credit: Amazon
This natural sleep aid tea formula was created for people that have problems sleeping , insomnia , anxiety and stress . A sleep tea blend to take a nighttime and doze off and dream for tomorrow.
Photo Credit: Amazon
All it takes is a nice set of bed sheets to make a sleeper happy and comfortable. Egyptian cotton is a personal favorite because it's soft and cool.
When crafting the authentic, 1000 Thread Count sets, Thread Spread uses only pure, 100% long staple Egyptian cotton yarns, which are renowned for their superior quality and durability. A sateen finish offers a lustrous look like silk or satin, yet more breathable and natural. Made of natural fibers, these top-performance sheets are the ultimate sheets for night sweats. The fabrics are of the highest quality and are Standard 100 By Oeko-Tex certified.
Photo Credit: Amazon
I personally have this Goose Down Comforter and I've never slept more comfortably in my life. This is comparable to those fluffy hotel comforter but it's a fraction of the price. You could even buy a nice duvet cover to go along with this duvet insert.
 Experience the many benefits after a long, restful night of sleep! Simply apply the pads before bed and in the morning, you'll not only see but also feel the Vexcore difference!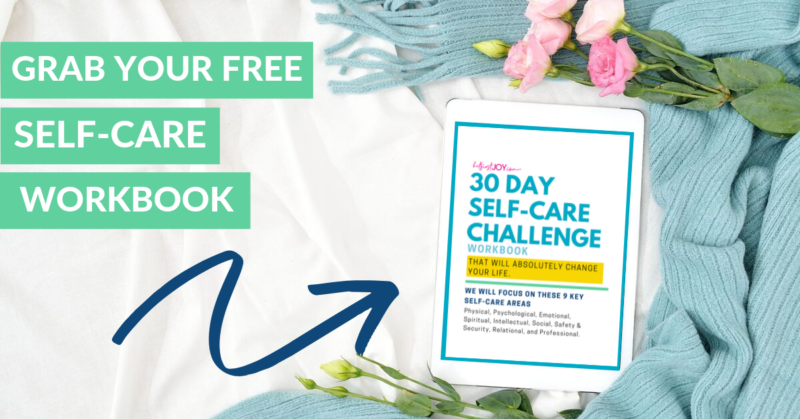 DISCLOSURE
As an Amazon Associate I earn from qualifying purchases. This post may contain affiliate links and/or promotional products, all opinions expressed are that of But First, Joy only. Read my full disclosure.