This is a sponsored post.
Have you ever walked into your bedroom and thought, "This room is a mess" only to make the bed and realize that's all it took to make your entire room look different? My point is that sometimes all it takes is the simplest touch to completely change the look of a room – a chandelier, an accent table, a fresh coat of paint, even a picture on the wall. Transforming a room doesn't have to be difficult and it doesn't have to be expensive. Let me explain.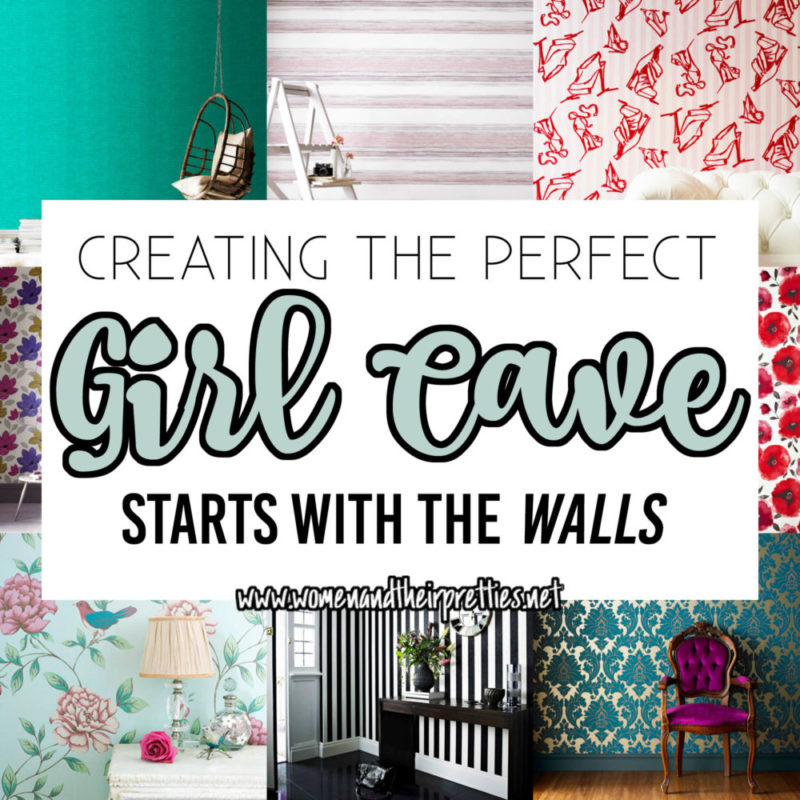 The newest trend in home improvement is an accent wall. An accent wall is basically one wall in your room that you paint with a bright color or that you add a nice wallpaper to. Wait… did she just say wallpaper? Yes, wallpaper! Wallpaper is making a comeback. The days of cheesy and grotesque wallpapers are over. The design team over at Graham & Brown has convinced me that wallpaper can be stylish and fun. And now, after browsing their site for far too long, I have an undeniable urge to create my own 'Girl Cave'. Of course, my mind started wandering and I now have a mental checklist for my future Girl Cave. So, the very first step would be to spruce up the walls. Nothing screams girly like color and shine! I've compiled a list of wallpapers that I think would be great for your very own Girl Cave. 
This wallpaper is definitely bold, but man it's gorgeous! If I walked into any room with this, I'd drool. The damask print is a feminine staple and I think this bold color could turn any room into a Girl Cave. Just imagine sitting with your gal pals, sipping teal, and gossiping about the latest events in your group of friends – because that's obviously what would happen in a girl cave, haha.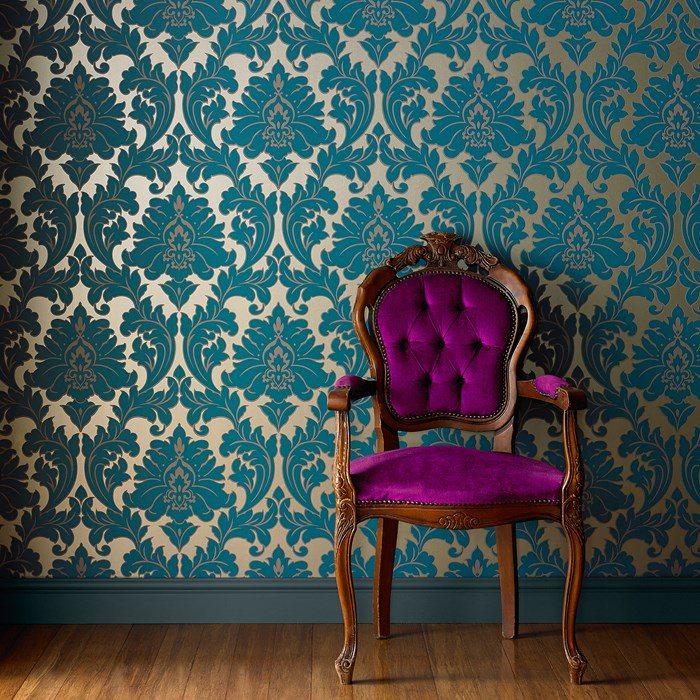 For a luxurious touch in any room, our striking Majestic Teal damask wallpaper adorns your walls with shimmering

beauty

. Raised teal detailing sits atop a stunning metallic backdrop, creating a layered design with eye-catching lustre. Elegant and sophisticated, this traditional wallpaper is updated with a modern color palette of gold, teal and beige. As part of our Superfresco Easy range, you can paste your wall before applying the thick paper, making it a quick, stress-free process.
There's something about this design that makes me think of a girly workspace. I would totally have this in my craft room or my office. Gold goes with anything. It's not too busy, either.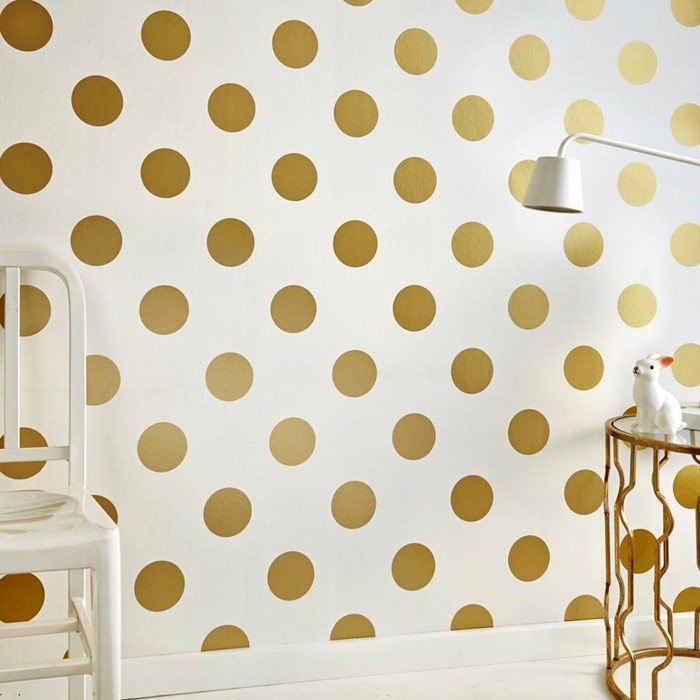 Perfect for a nursery, or a glamorous addition to the living room, this Dotty Gold Spot wallpaper, featuring a gold metallic finish, is bang on trend and offers a minimalistic, luxurious touch to any room in the home. The paper is paste the wall meaning it is a doddle to apply, and even easier to take down as and when your child grows.
This is something so simple, but so perfect. What I love about these black & white stripes is that you can add a pop of colors, like hot pink, turqoise, or red! This would most likely be my choice for my Girl Cave. You can dress it up or tone it down. There are so many options.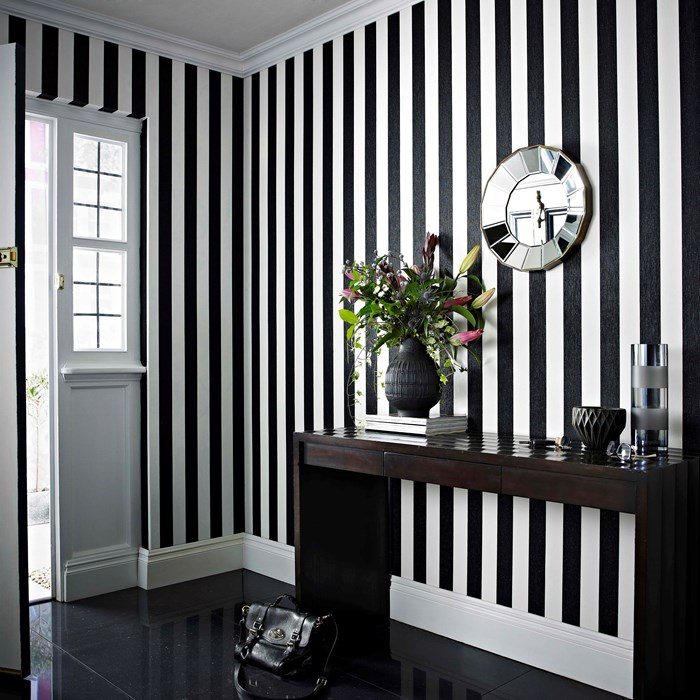 Tailored stripes are always in fashion, and Julien MacDonald's new Glitterati stripe wallpaper features a lot of sparkle, embellished with glitter, this two tone stripe is perfect as a stand alone design either used vertically or horizontally but also coordinates with the rest of Julien's collection. This stunning black and white combination with silver glitter highlights coordinates with both the Disco design in white and black so you can get really creative with your walls. We've even produced the Glitterati collection using our paste the wall technology meaning its easier to hang and remove leaving no excuse not to embrace your inner glitter!
I LOVE this wallpaper. I think it's beautiful. I could see someone quirky with this. It would be great with chrome or black furniture.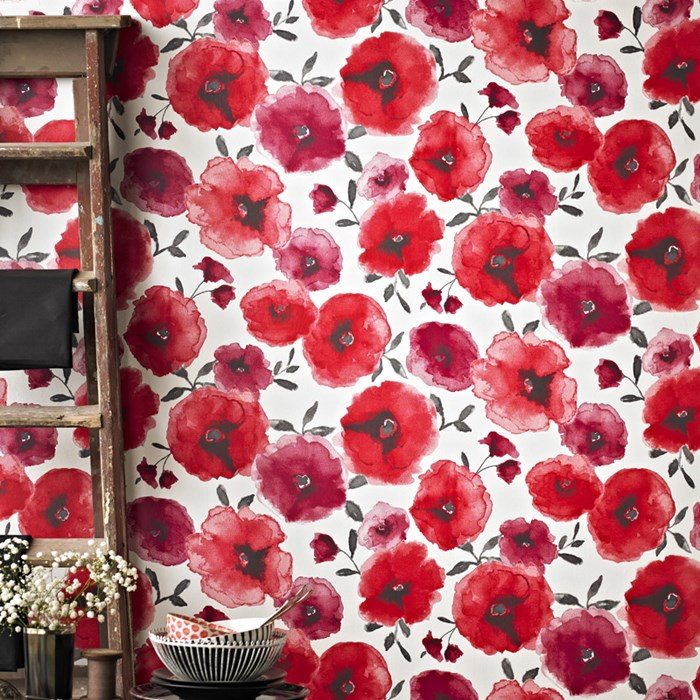 Gorgeously delicate layered poppies in a soft watercolour treatment. Designed to sit with Waterfall stripe.
This is perfect for a gal who likes nature or just wants something colorful and cute. I'd definitely feel inspired by looking at this beauty every day.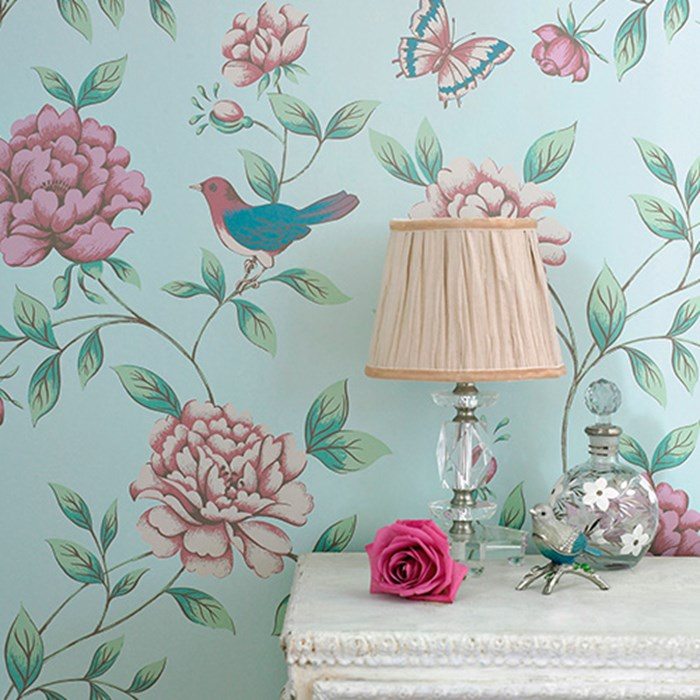 Takes its inspiration from a French wallpaper document from the 18th Century. The birds and butterflies, add a quirky touch to the wallpaper. This blue wallpaper is paste the wall so it hangs in half the time of normal decorating.
I love this design! If you want something a bit more simple, then this would be perfect. I think this would be beautiful on one wall with the other walls painted a pretty solid color that matches this pinkish color.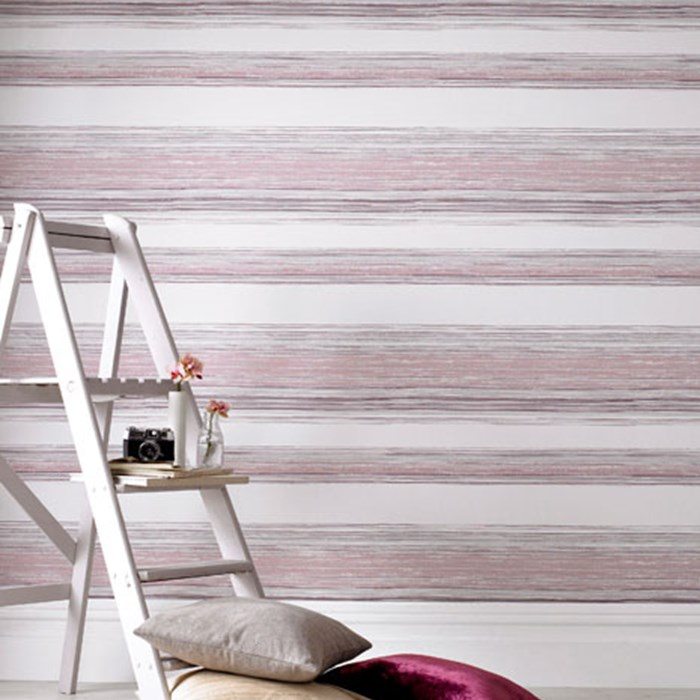 Twine is one of the most beautifully crafted wallpaper designs in our collection and would be a fine addition to the walls of any home. The design features layers of twine which is interlaced with mica to create an easy living organic stripe pattern. The piece is also available in a total of five other sets of colors, with a tone to suit any home design style you wish to create
This is for a girl with a loud personality. Just picture this beauty on a wall with gold picture frames and quotes. Ahh, I think I need this in my room ASAP.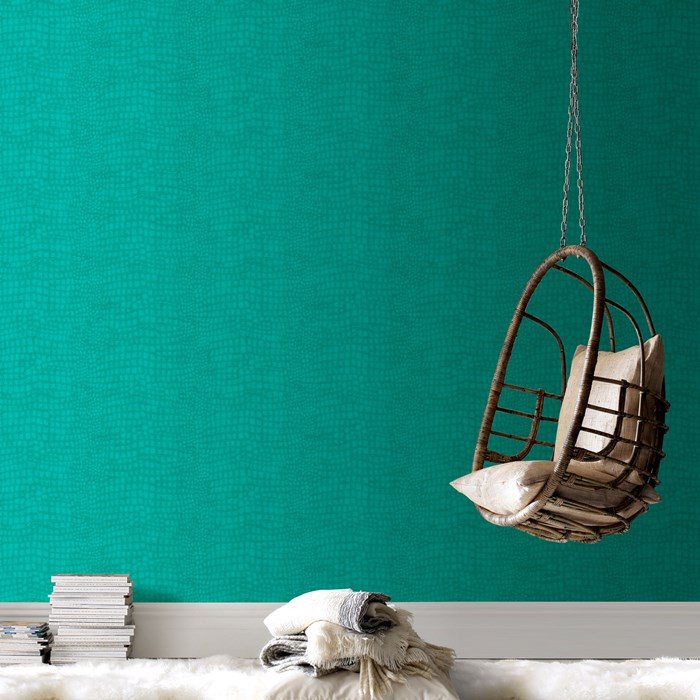 A classic yet incredibly elegant wallpaper. A sumptuous and fashionable turquoise colourway will bring a lavish finish to a glamorous room. Available in eight color ways.
Bright and Bubbly – if that describes you then this is for you. Just check out all of those colors. You could choose a color, and match your chair cushions, rugs, and blankets. There are so many options. I'd take advantage of the green color!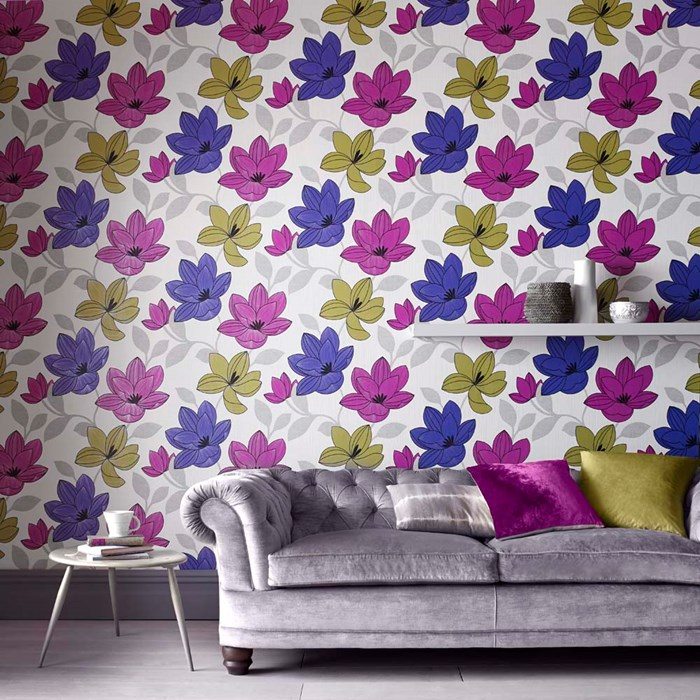 Bold and beautiful, this striking floral looks great in both neutral tones and vibrant berry colors. Designed to sit with the Chambray plain.
I had to save the best for last. If this doesn't scream "GIRL CAVE" then I don't know what does! Shoes… we all love them. We all have way too many pairs (or not enough).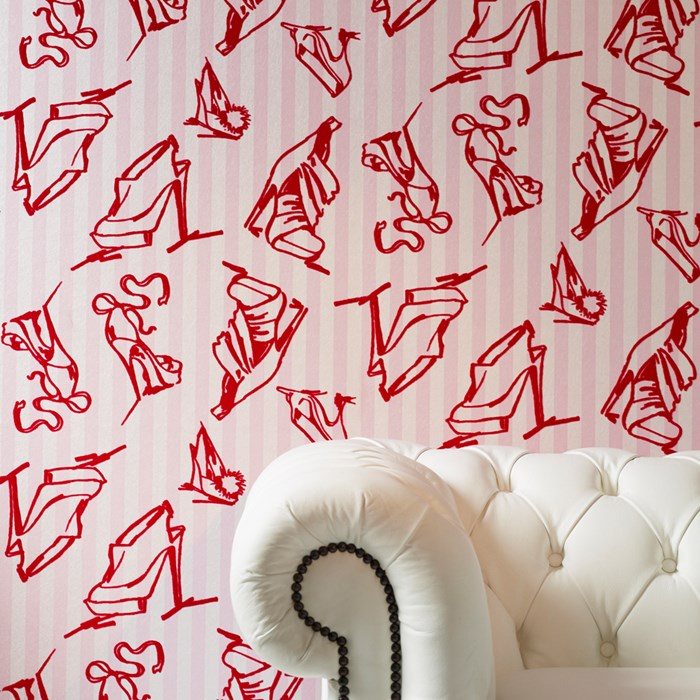 Of course, Graham & Brown and Barbara couldn't collaborate on a collection celebrating her career without including a fashion element. What better than shoes, every ladies favorite indulgence! As Barbara puts it, "Shoes are the ultimate fashion accessory instantly making you feel glamorous and sexy. Every girl loves shoes..this one is for the shoe ladies." PLEASE NOTE: A wheat based paste should be used for flocked wallpapers or the paper could be damaged. We also recommend that a professional hanger install this paper.
Please note that this is a Flocked wallpaper and as such has a soft velvet like finish to part of the design.
If you're looking to start a girl cave then this is where to start Graham & Brown specializes in wallpapers for every style. Whether you're looking for something fancy or something a bit more laid back then I bet they have it. Wallpaper has never been so fine before. 
Use my code:
watp15

for 15% off your wallpaper order!

Connect with Graham & Brown: Facebook / Twitter / Instagram / Pinterest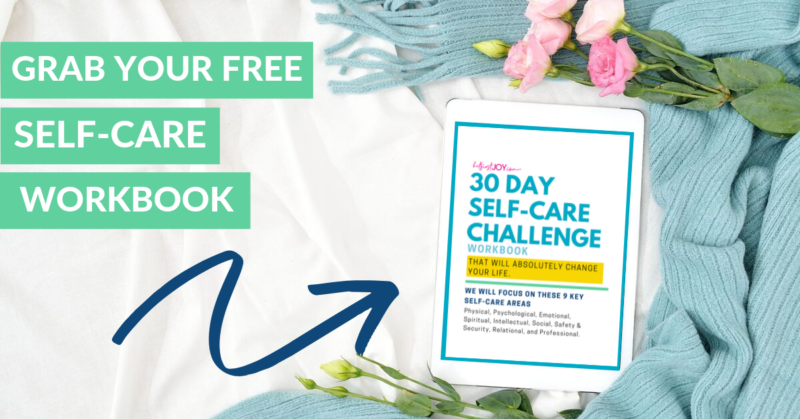 DISCLOSURE
This post may contain affiliate links and/or promotional products, all opinions expressed are that of But First, Joy only. Read my full disclosure.