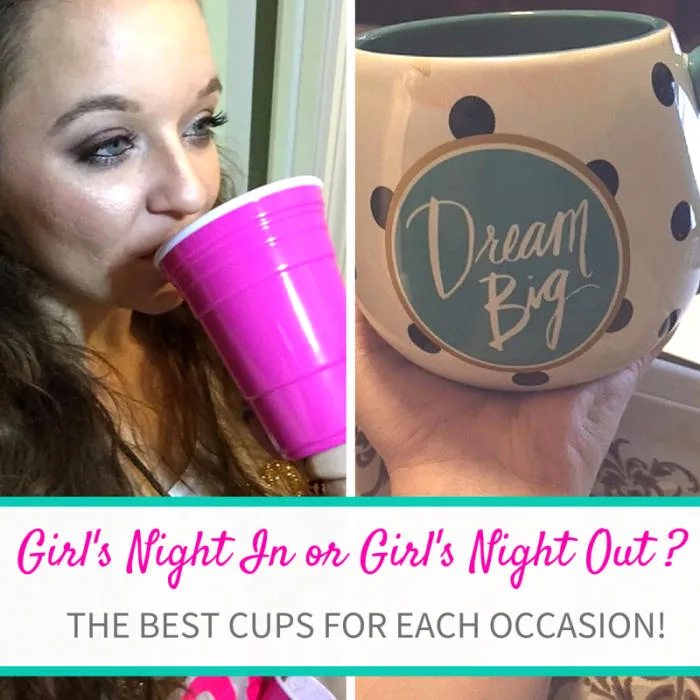 A girl's night usually means one of two things. Either you are having a girl's night in which consists of pjs, romantic comedies, and tons of junk food or you are having a girl's night out which consists of short dresses, lots of makeup, and maybe some drinks. If there's one thing that both of these girl's nights have in common, it's the drinks. I couldn't imagine a girl's night without coffee and cocoa or alcohol and mixed drinks! Obviously, we want cute cups to drink out of because we are ladies and we love cute things, right? I have found a couple of my favorite cups that will add some fun to your girls night!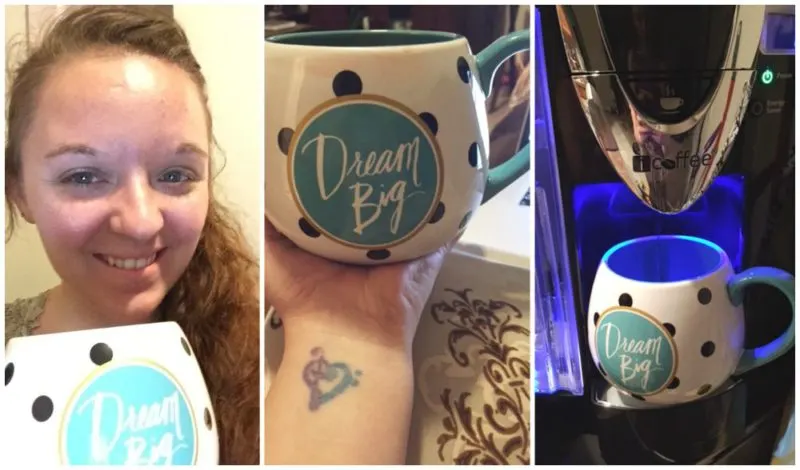 Girl's Night In
My favorite mug for a night in with my ladies is the "Dream Big" mug from Papyrus. It's just so cute! The size is perfect to wrap your hands around while sitting with your legs crossed on the floor while laughing with your ladies. It's perfect for cocoa, coffee, or cider. I love that the colors are so bright and feminine. The inside of the mug is even colorful! This is a perfect my for a girl's night because one thing that we do is talk about our hopes and dreams. What better way to inspire you then with a mug that reminds you it's okay to dream big.
Papyrus has 3 other "Snuggle" mugs. Each has a different color and different quotes. I think it would be fun to get a different one for each of your ladies to celebrate girl's night in!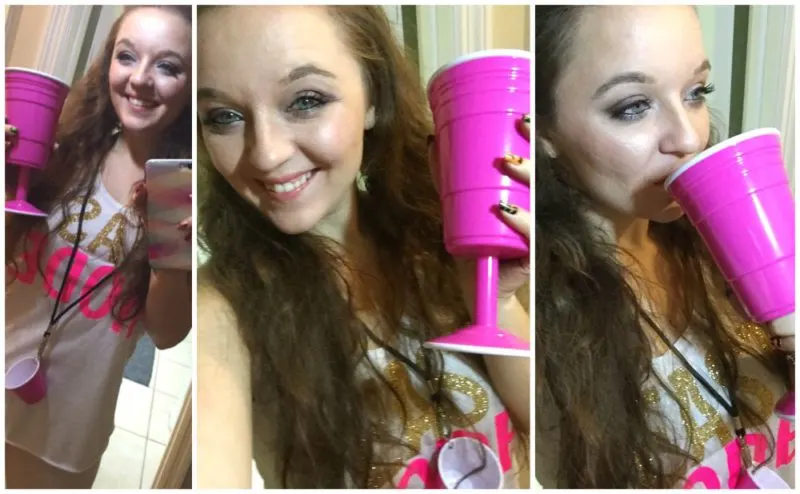 Girl's Night Out
Maybe you are going out for a night on the town with your ladies. Maybe it's a bachelorette party or a birthday. Either way, you want to go out in style. It isn't very classy to walk around with a disposable plastic red cup. Red Cup Living has mastered the girl's night out cups. Seriously, they have created something so genius that I believe everyone should have it – hot pink, reusable shooter cups, wine cups, and shooter cups with lanyards. Yes, you can wear your shot glass!
I can't help but laugh when I use any of these because they are so creative. The wine glass is a girl's night out dream come true. It's a durable plastic, so you don't have to worry about it dropping and breaking. It isn't heavy like a wine glass is and it's hot pink! It holds a lot too. It doesn't get much better than that. The shooter cup is so cute. It's a perfect size for a yummy shot. The lanyard ones are genius!