One of my favorite gifts to receive is the lovely gift of makeup! I am obsessed with makeup. I love high end brands, as well as drug store brands. My mother has worn makeup for as long as I remember. She has tried every brand of makeup that you can think of! With that said, I think it is safe to say that she knows what is good and well, what is not so great. My mother is one of those women that cannot go a day without wearing makeup, so she goes through it FAST! I cannot think of a better stocking stuffer for her than her favorite brand of makeup, L'Oreal.
About Their Products
If you have never heard of L'Oreal, you are living under a rock. L'Oreal has a little bit of everything when it comes to beauty. The company is based in Paris. They provide luxury beauty at an affordable price. You can find their products at MANY mass retailers! L'Oreal is the biggest beauty brand IN THE WORLD!
A statement from the company: The L'Oréal Paris brand encompasses the four major beauty categories – hair color, cosmetics, hair care, and skin care – and includes such well-known brands as Superior Preference®, Excellence and Couleur Experte® hair colors; EverPure, EverStrong, EverSleek, EverCreme and EverStyle; skin care brands including Revitalift®, Youth Code, Age Perfect®, Men's Expert, Sublime Sun and L'Oréal Paris Cosmetics, including Colour Riche®, True Match™ and Studio Secrets™ Professional collections, Voluminous®, Double Extend®, Telescopic® mascaras, among many others.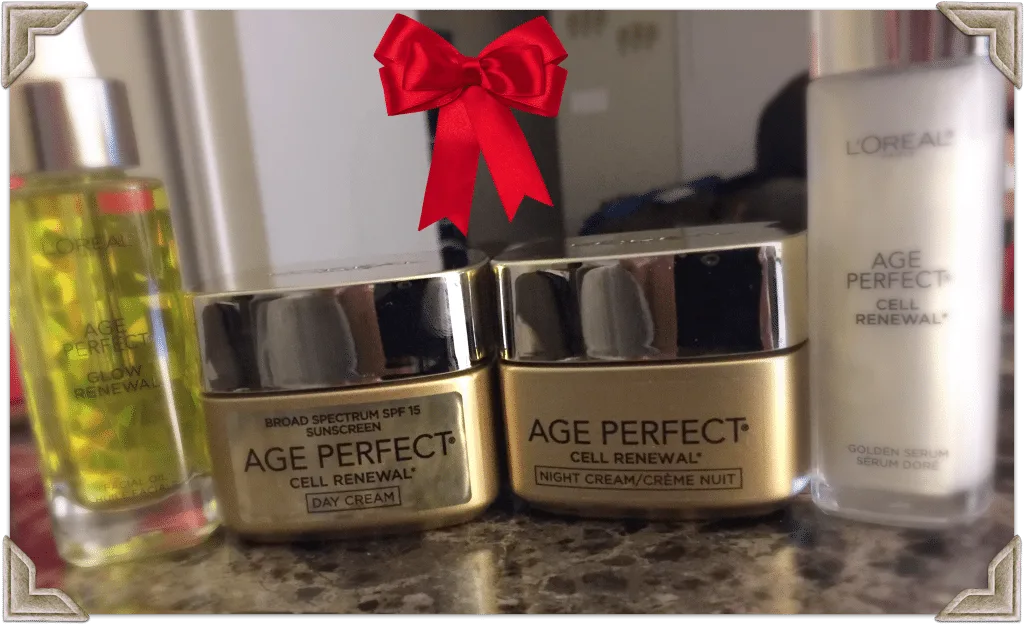 L'Oreal Paris Age Perfect Collection
These products are meant to help women with anti-aging. Each product has been dermatologically tested and is non-greasy and lightweight. This collection will brighten and smooth your beautifully aged skin, leaving your looking naturally younger and more vibrant! All of the products below come in very beautiful packaging and are all very affordable. You can expect a large quantity of each product too. After using this collection for a couple of weeks, your skin will be softer, smoother, and visibly replumped, vibrant, and full of life! Don't expect to be disappointed either. The products do exactly what they claim to. They also smell great! Below are the 4 products that I recommend purchasing and using together. These would make great gifts for mom or gramma for the holidays! PURCHASE ALL HERE
Cell Renewal Day Cream
Cell Renewal Night Cream
Cell Renewal Golden Serum
Glow Renewal Facial Oil
Purchase and Connect
Head to www.lorealparisusa.com to purchase these products and more!
Connect on Social Media: Facebook / Twitter