Your smile really says a lot by you. We live in a very appearance based society, to say it nicely. You will be judge on your smile and your teeth, whether you like it or not. You can dress beautifully and be the cleanest person in the world, but people will judge your smile. Having a clean smile is important though. Taking good care of your teeth is important to your health. Without taking care of your teeth, you can develop gum disease, bacteria, and many other serious issues! Even if you pay special attention to your oral health care, years of drinking the wrong products (or smoking) will stain your teeth! Everyone can use a nice stain remover for their teeth. That is why you should give the gift of a beautiful smile this year!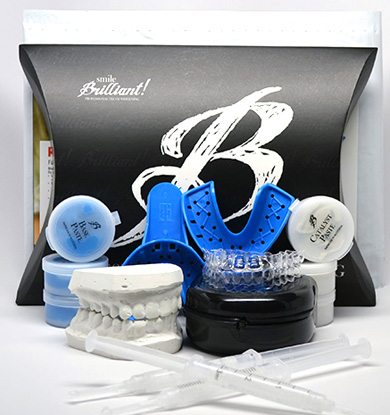 About Smile Brilliant
Smile Brilliant is an actual dental lab that offers their customers the very best, precise, and healthy teeth whitening kits. While a lot of dentists offer very expensive cosmetic teeth whitening, Smile Brilliant offers teeth whitening that is lasting! So what is so different about Smile Brilliant's Teeth Whitening System?
1. The Price!! It is very affordable!
2. Your molds are perfectly customized to fit your teeth
3. Their 22% whitening gel is used by dentists across the world!
4. The whitening gel is a pure blend of carbamide peroxide with NO fillers or mixed blends.
5. They offer the most dramatic professional results in the least amount of days with the least amount of maintenance.
How It Works
The Smile Brilliant Teeth Whitening Kit does not work by adding a paste to your teeth; it works by removing the stains on your teeth. That means that it WILL last. A false whitening paste only lasts as long as the paste does. Those type of whitening systems are not whitening your teeth. Look at it this way, if you paint your nails a certain color, it only lasts as long as the polish does. So here is how the Smile Brilliant Whitening System works:
1. You receive your kit which includes custom-fitted trays and 3 whitening gel syringes
2. Mix your dental impression materials together, add to trays to create your top and bottom molds (extra materials in case you make a mistake)
3. After your impressions have dried and hardened, throw them in the prepaid shipping envelope, and ship them out.
4. Within a few days the lab will receive them and create your custom dental molds.
5. Within another few days you will receive the molds and you can begin the whitening process!
6. Brush your teeth and floss
7. Add the whitening gel to your molds and place them in your mouth
8. Leave them in for the approximate time listed in the instructions (time depends on the extent of your stains)
9. Remove them, rinse and dry the molds.
10. Add the desentisizing gel because your teeth may be a bit sensitive after using the whitening gel.
11. Rinse and dry the molds.
12. Enjoy your new and beautiful smile!
My Results and Experience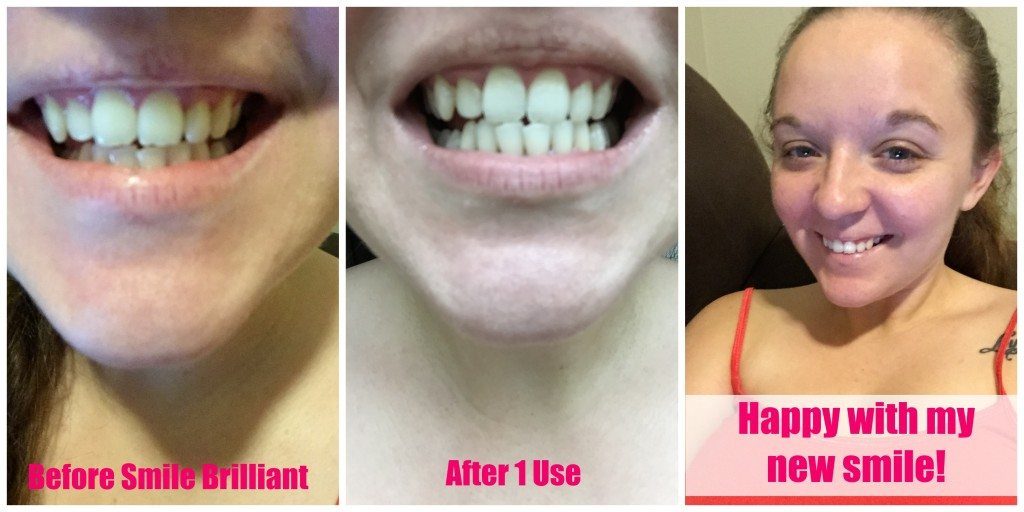 First of all, I have to mention that EVERYONE'S results WILL be different! It really depends on how stained your teeth are. Someone who has drank coffee and/or smoked their entire life would need their teeth whitened more than someone who has not. With that said, the more stains you have, the more whitening gel you would need to use. Also, keep in mind that if for some reason, you are not happy with your results, you have a 30 Day Money Back Guarantee!
As for my results. I want to mention that my teeth seemed a little yellow, but nothing major. I am not a smoker, but I am a southern girl who has drank sweet tea her entire life! I've always wanted to try a whitening system, but never really had the opportunity until now. When I heard about Smile Brilliant, I had a good feeling about them. After other testimonials and after speaking to one of their representatives, I was fairly confident. I mean, any company who offers a money back guarantee, believes in their products! I would go into detail about the packaging, but I want to jump right into my results!
So, after receiving my incredibly accurate molds, I decided to whiten my teeth immediately! I followed the rules and added the whitening gel to the molds. I fit the molds onto my teeth. They were very comfortable and the gel does not taste disgusting like I have heard it does with other teeth whitening systems. I left them on my teeth for about 20-30 minutes. The instructions say to leave in for 15 mins to 3 hours. I was worried about my teeth becoming too sensitive, so I didn't leave them in for very long. After I removed the trays and spit out the remaining gel, I looked at my teeth. I literally wanted to cry. I have not seen my teeth this white in YEARS! They look so pretty that they look fake! My boyfriend was in shock when I showed him! After only ONE use my teeth looked as white as can be! I didn't even know that they were that stained until I seen how white they could become again. This is a company that I can stand by. I DEFINITELY recommend that anyone looking to improve their smile, to try these out! These would also make an incredible gift for anyone, because seriously, who doesn't want whiter teeth?
Purchase and Connect
Visit SmileBrilliant.com for more information or PURCHASE HERE
Connect with them on Social Media for promotions, giveaways, and more: Facebook / Instagram / Twitter / Pinterest / Google Plus
Smile Brilliant Teeth Whitening Kit Giveaway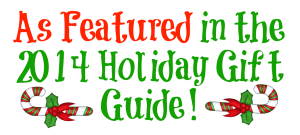 Welcome to the 'Tis the Season Giveaways Hop, brought to you by The Hopping Bloggers & 
Up All Night Blogging
! We are a group of bloggers that specialize in giveaway hops – so stay with us and you will have many chances to win some amazing prizes! Each blogger participating in this hop has a giveaway with a prize value of at least $15 – and some are much more than that! Be sure to visit them all – there is no limit to how many prizes you can win! Good Luck and Have Fun!
'); // ]]>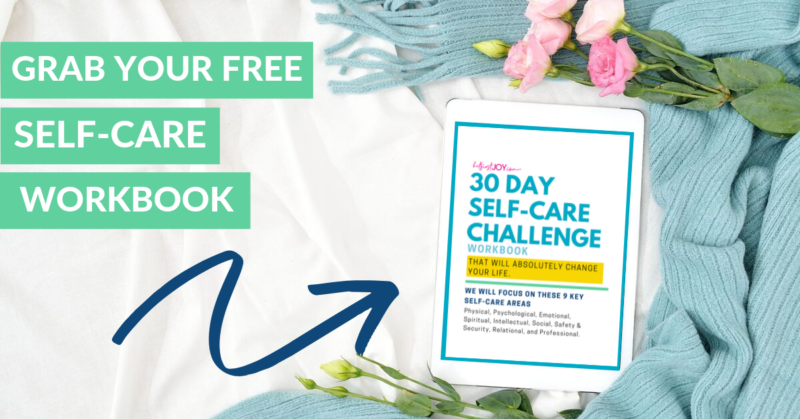 DISCLOSURE
As an Amazon Associate I earn from qualifying purchases. This post may contain affiliate links and/or promotional products, all opinions expressed are that of But First, Joy only. Read my full disclosure.