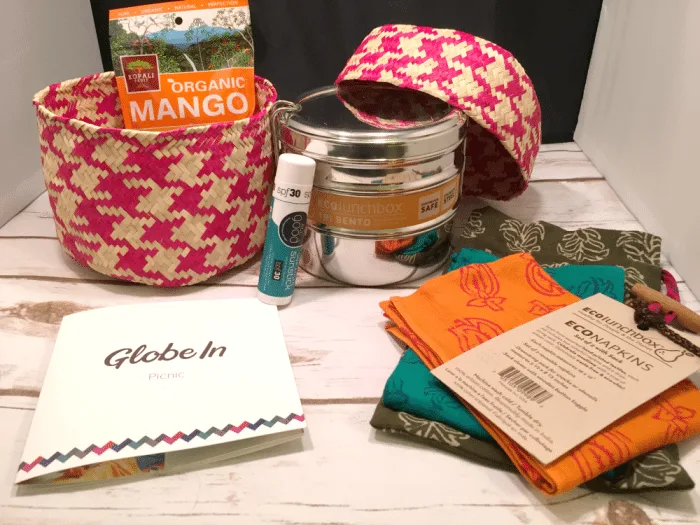 Disclosure: This post contains affiliate links.
GlobeIn is a subscription box company that delivers artisan-made products from around the world directly to your door. Each month has a different theme, so the items are specially picked to fit the theme of the month. For only $35 a month you will receive a box packed with goodies that you cannot find anywhere. Everything item in this subscription box will be described in their informational brochure that is included.
GlobeIn
is a company that I can stand by because they support artisan artists and fair trade. You can even purchase handmade and Fair Trade products directly from their
Marketplace here
. This is a statement directly from GlobeIn:
"GlobeIn is dedicated to supporting artisans from all walks of life with an emphasis on artisans in the developing world where, after agriculture, artisan goods are the second largest source of employment. GlobeIn is dedicated to reducing poverty by giving these artisans, and subsequently their communities, a global audience. Each month, we select one exceptional artisan or artisan collective and ask our community to help crowd-fund a special project."
This month, I received the Picnic Artisan Box. This theme is revolved around eating on-the-go or eating somewhere that isn't in your home. Eating outdoors in a economical, ecological, and fun way is what this theme is all about.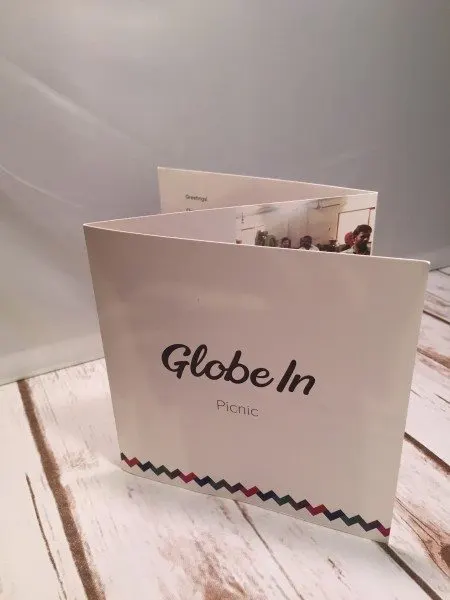 The first thing I noticed in the box was the GlobeIn informational brochure. It disappoints me when subscription boxes don't have a card that describes the items because sometimes you think, "How does this relate to theme?" or "Where did this come from?". That wasn't the case with this subscription box though. Every item directly related to the theme, but I was happy to learn more about each artisan picnic product.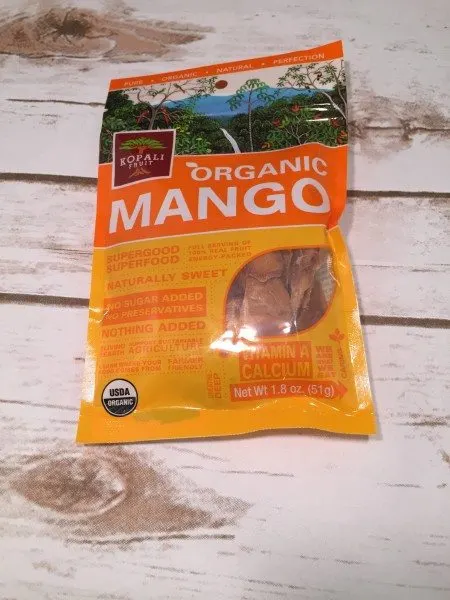 The next thing I found was the Organic Mango Kopali Fruit packet. I didn't expect a snack surprise! That was a nice addition to the box. Especially since is a picnic theme. I learned that these dried fruits came right from Peru. Purchase Here $6.00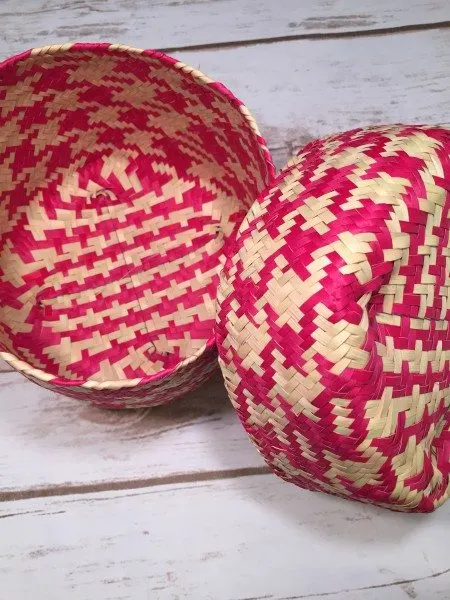 Next is the beautiful Palm Leaf Basket. This is made right in Mexico by hardworking woman named Martina. You can learn all about her here. I LOVE this basket. It's my favorite because it's a perfect twist on a picnic basket! You can also reuse this for so many things. It comes in a few different colors. Purchase Here $12.00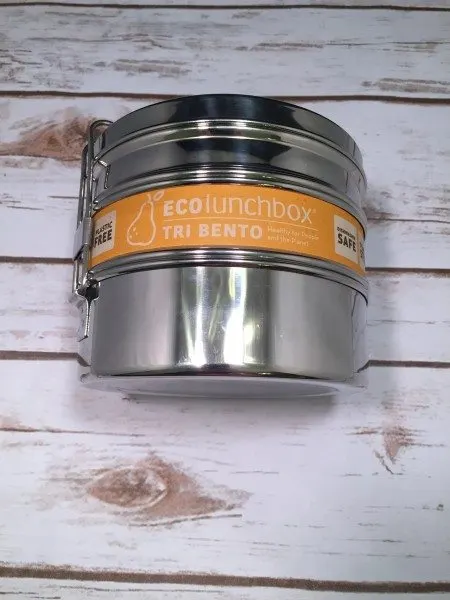 Inside of the basket was the star of the subscription box- The Tri Bento ECOLunchbox, made in India. This lunchbox was made in an effort to reduce the plastic pollution. It is a stainless steel lunch box and it is something so different from what I've ever seen before. It has 3 compartments that are accessed by unclipping the clips and twisting them off. I LOVE this. I will definitely be used all the time! Purchase one here $30.00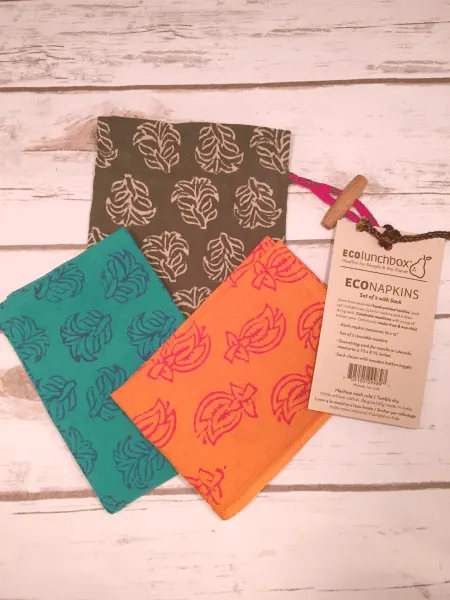 Also in the box is the Napkin Set, also made in India. This is also made by ECOlunchbox. This has to be the cutest things I've seen in awhile! They use a special technique to create the beautiful prints on these napkins. They are definitely made with a lot of hard work and skill. These resuseable napkins are 100%z plastic free, BPA free, and PVC free. They come in and adorable sack that closes with a wooden toggle. The two napkins are different colors and machine washable. This is the perfect picnic must have! Purchase here $13.00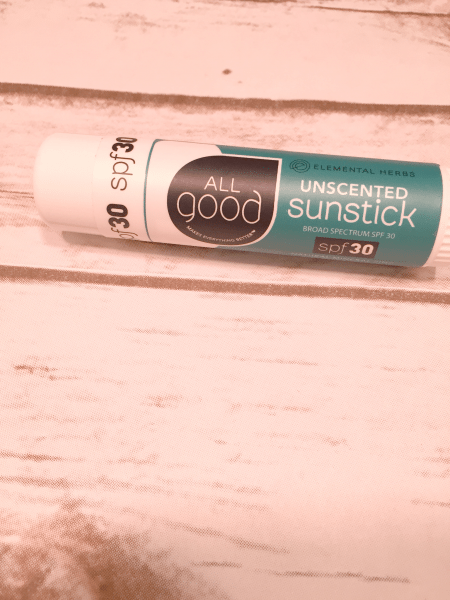 The last thing in the Picnic Artisan Box is an SPF Sunstick made from a company called Elemental Herbs. They are a company that believes in good health, good life, and good living! This is great to carry with you on a picnic! Purchase here $10.00
Overall, I am completely impressed by GlobeIn. This month's box stayed with the theme, which is something that I look for in all subscription boxes. I LOVE companies that support fair trade, other cultures, and the arts. The GlobeIn Picnic Artisan Box contained $71 in items! That's a fantastic deal.
You can purchase a One-Time box for $50 here
Subscribe to GlobeIn for $35 a month here
Connect with GlobeIn on Social Media: Facebook / Twitter / Instagram
I hope you enjoyed my GlobeIn Artisan Box Review. Read all of my subscription box reviews here.