Solo: A Star Wars Story is now available on digital, DVD, and Blu-ray! After finally watching the movie at home, I couldn't help but to search for all the epic Han Solo gifts that I could find. I went straight to Amazon because of the Amazon Prime free shipping (duh). The best part? These are all affordable and some are even on sale!
About Solo: A Star Wars Story Blu-ray
Lucasfilm's "Solo: A Star Wars Story," directed by Academy Award®–winning filmmaker Ron Howard—the creator of unforgettable films, such as "A Beautiful Mind," "Apollo 13," "Parenthood" and "Splash"—is an action-packed journey that explores Han's first encounters with future friend and copilot Chewbacca (Joonas Suotamo) and notorious gambler Lando Calrissian (Donald Glover). The film takes viewers on a ride showing Han's adventure-filled past alongside fellow street thief Qi'ra (Emilia Clarke) and career criminal Beckett (Woody Harrelson). "Solo: A Star Wars Story" bonus material takes fans behind the scenes with the star-studded cast and screenwriters Jonathan Kasdan & Lawrence Kasdan (writer of Star Wars: The Empire Strikes Back and Star Wars: Return of the Jedi). Special features include a revealing feature on Chewie and his enduring friendship with Han; a close-up look at the original version of the Millennium Falcon and Han's first time piloting the infamous ship; the creation of the film's otherworldly settings and pulse-pounding action sequences; and eight never-before-seen deleted and extended scenes. Watch instantly on Sept. 14th as the Millennium Falcon sets course digitally in HD and 4K Ultra HD™ and on Movies Anywhere, and bring the adventure home on Blu-ray 4K Ultra HD™, Blu-ray™, DVD and On-Demand on Sept. 25.
Grab these Han Solo Gifts on Amazon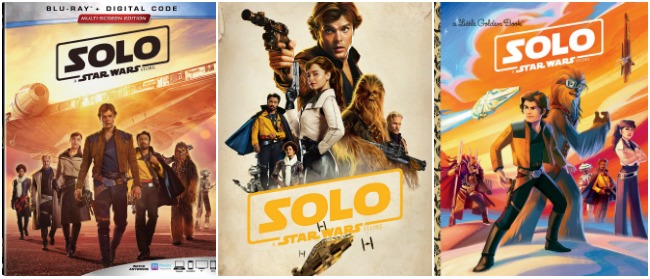 1. Solo: A Star Wars Story Blu-ray – $49.99
2. Solo: A Star Wars Story: Expanded Edition Hardcover Book – $20.28
3. Solo: A Star Wars Story Little Golden Book – $4.99 (Pre-order for 12/24 release)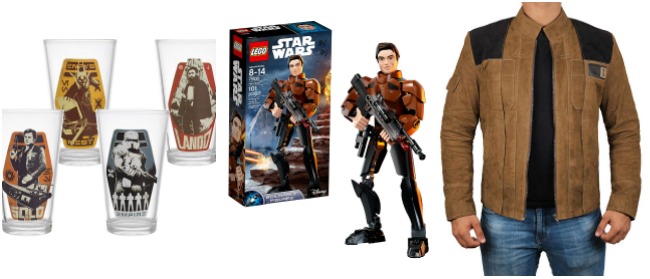 4. Star Wars Story Tall Glasses – 4 Pack – $22.99
5. LEGO Star Wars Solo – $18.99
6. Brown Suede Han Solo Jacket – $149.00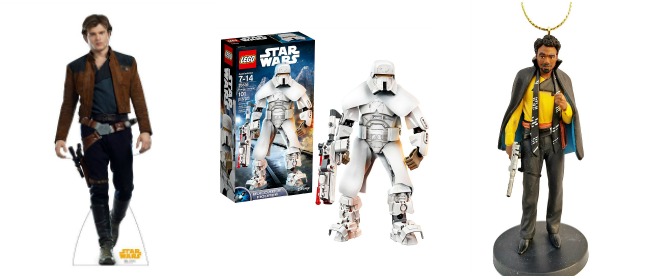 7. Han Solo Cardboard Cutout – $39.99
8. LEGO Star Wars Story Ranger Troop – $19.29
9. Lando Christmas Tree Ornament – $17.99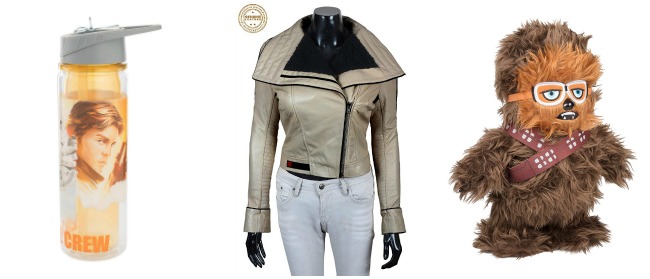 10. Han Solo Tritan Water Bottle – $10.20
11. Qi'ra Leather Jacket – $138.95
12. Walk N Roar Interactive Chewy Plush – $24.99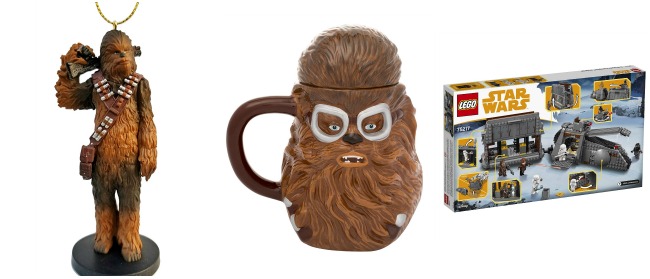 13. Chewbacca A Star Wars Story Ornament – $19.99
14. Chewbacca Sculpted Mug – $13.88
15. LEGO Imperial Conveyex Transport Building Kit – $85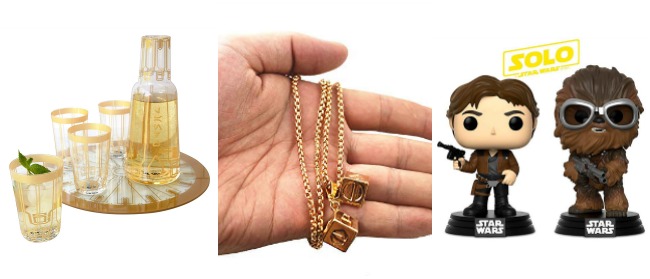 16. Lando Star Wars Barware Set of 5 – $49.99
17. Han Solo Lucky Dice Charms – $8.74
18. Solo and Chewbacca Funko Pop! Pack – $14.99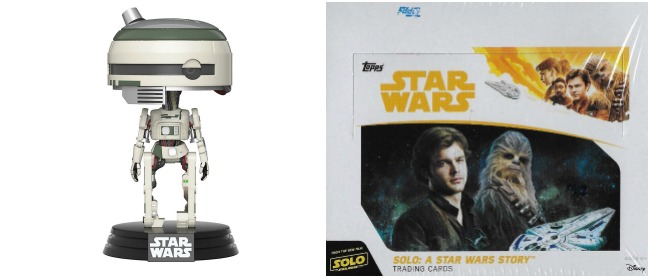 19. The Black Series Lando Figure – $14.29
20. L3 Funko Pop! – $8.78
Can't decide which Han Solo merchandise to get? Shop gift cards from Amazon to give to someone you love!
To celebrate the release of "Solo: A Star Wars Story," Lucasfilm and Xbox are excited to announce the Xbox One X Solo Custom Console Sweepstakes!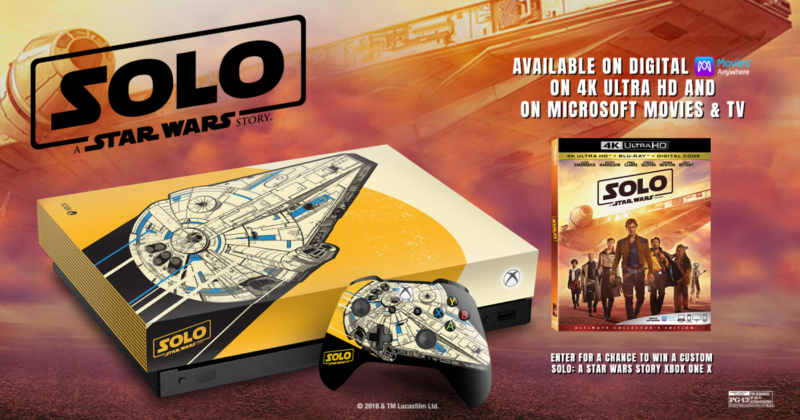 Each custom console includes a physical copy of "Solo: A Star Wars Story" on 4K Ultra HD. Enter now for your chance to win athttps://soloxboxsweeps.com from now until September 30, 2018. Open to U.S. and Canadian (excluding Quebec) residents only.
Check out this new Star Wars Millennium Falcon Design