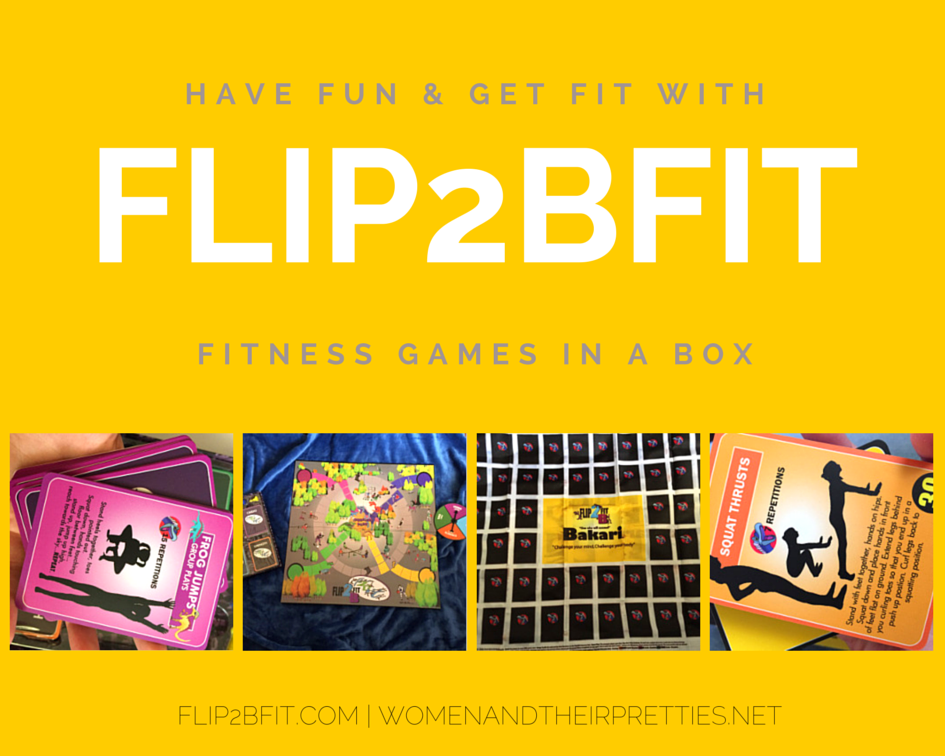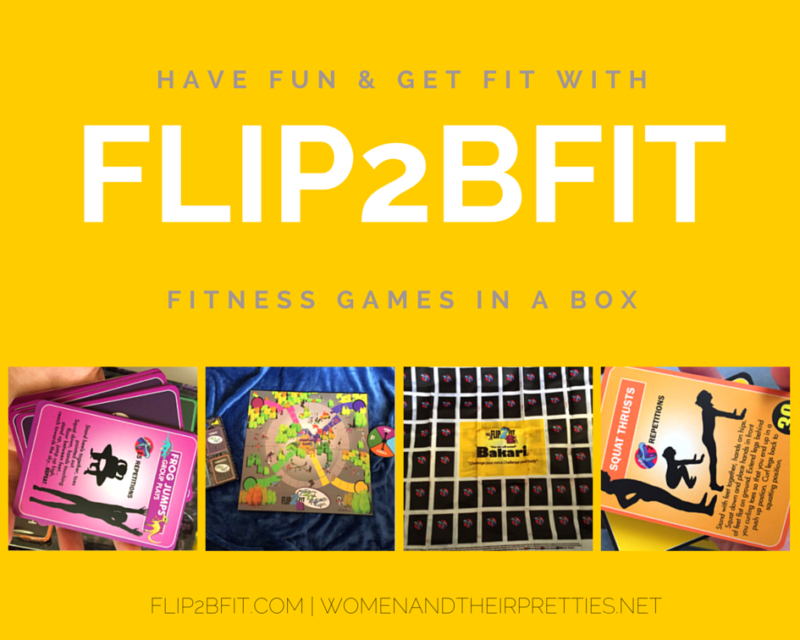 Let's be honest here people, unless you are a fitness enthusiast, it can be a struggle to motivate yourself to work out. I know from personal experience that time, family, and responsibilities take priority in a lot of our lives. It can be hard to make yourself a priority, especially if you have kids. The problem is that not taking care of ourselves means that we are not taking control of our lives. How do we expect to live forever and be a good role model when we aren't make our health a priority?
[ctt title="Have fun and get in shape with the Flip2BFit Fitness in a box games! Fit and Fun for the family! " tweet="Have fun and get in shape with the @Flip2BFit #Fitness in a box #games! Fit and Fun for the family! http://ctt.ec/RCIpJ+" coverup="RCIpJ"]
Did you know that you can have fun and get fit with your children? You want to start these good habits early for them. If you promote physical activity in their childhood it will spill over into their adult lives. Make fitness nostalgic for your kids. Make it a tradition. Make it fun for the entire family with Flip2BFit fitness games. These games are called "Fitness in a box" because that's exactly what it is. Let me explain a little bit more about how these games can bring some fun and fitness into your family.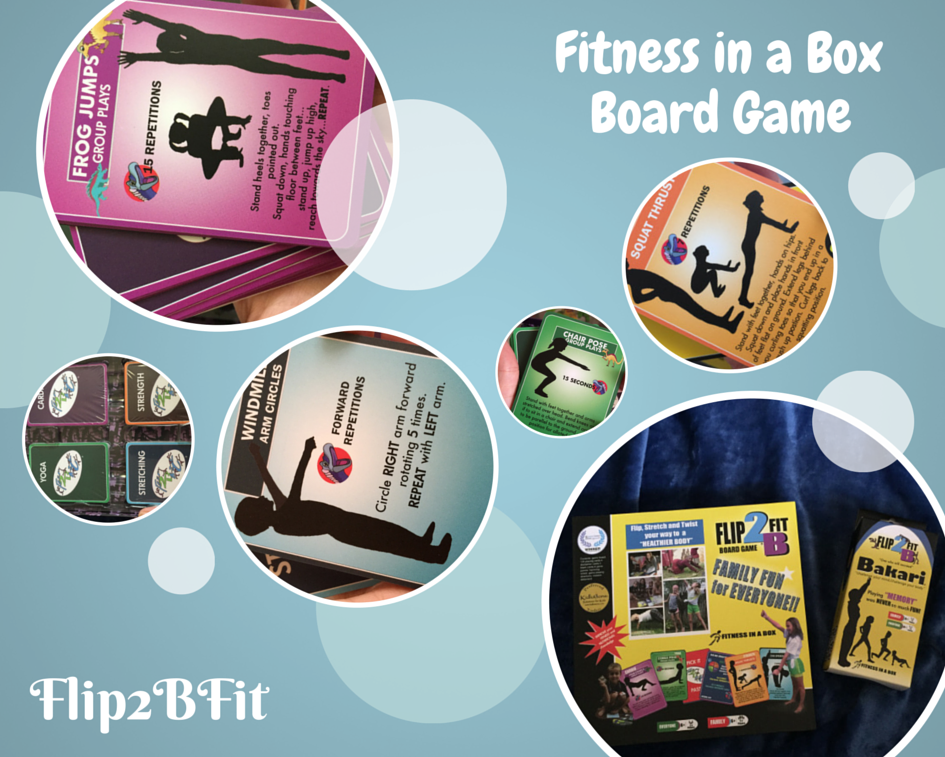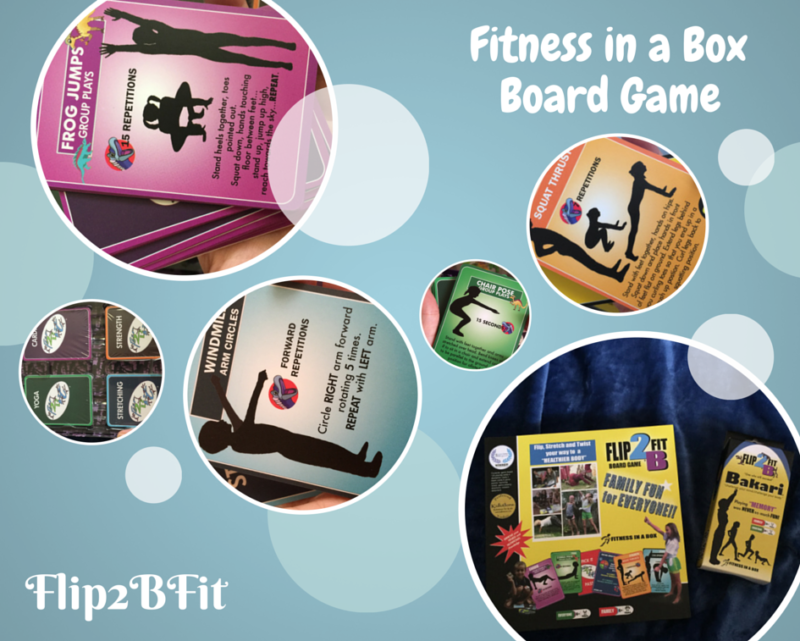 My favorite Flip2BFit game is the Fitness in a Box Board Game. It is SUCH a great idea for families to get fit without even realizing that they are exercising. This game has a little bit of everything that you love in a good board game – the board (duh), the pawns, cards, and a spinner. The concept is really easy for everyone (kids and adults) to understand. You spin the spinner, choose a card based on the color that it lands on, do the pose/exercise, and move forward the number of spaces that the color is worth. The first person to reach the middle (Springer Park) is the winner! Woohoo! Whether you are a teacher, parent, kid, teen, or an adult wanting something fun, this game is great for you. The exercises aren't too difficult to do and are SO great for your body. This game is all about team building, endurance, fitness, and fun. You can't go wrong here. I love that Flip2BFit is making fitness fun again! PURCHASE HERE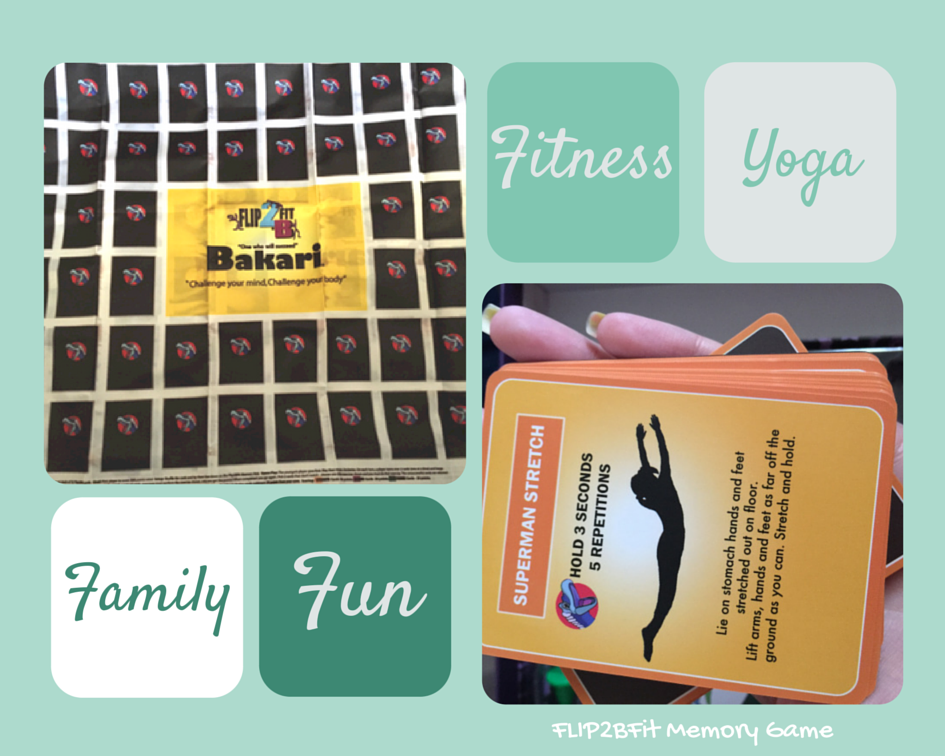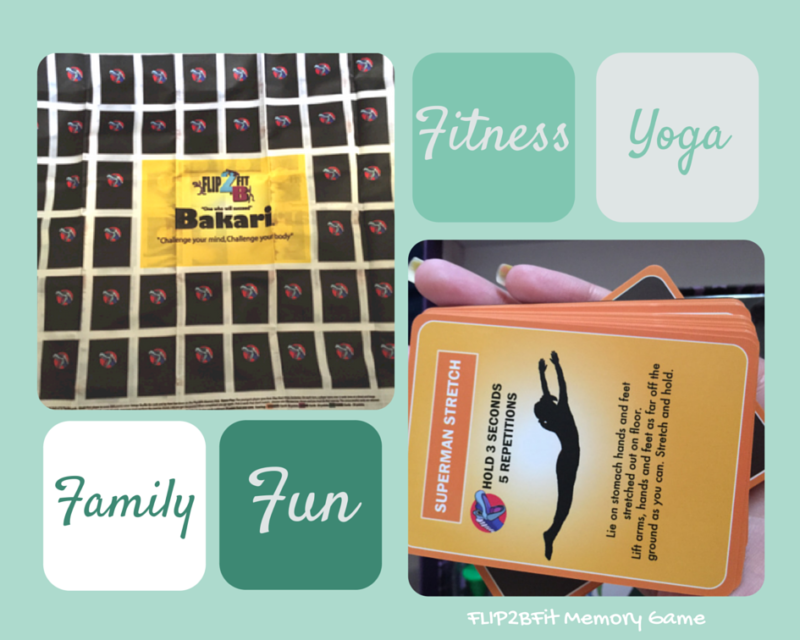 Another great game is the Bakari Fitness Memory Card Game. What's really unique about this game is that it helps test your memory, while pushing your body. Mind AND body exercise!? I think that's pretty awesome! So this memory game is pretty fun because it includes cards, a pad of paper to keep score, and a large mat to place the cards on. Your goal is to be the first to 500 points. You receive points by matching cards and successfully doing the exercise on the cards. The mat has all of the directions and scoring rules printed on it (very convenient). It's fun because everyone is encouraged to do the exercises on the cards, rather than just one person. PURCHASE HERE
I think Flip2BFit has the right idea here. I think it's pretty apparent by now that it's easier for children to learn, when they don't know they are learning. The same goes for exercise. When you are having fun, you don't realize you are working out! I love that these fitness games promote family time too. This would be perfect for a family fun night!
Connect on Social Media: Facebook / Twitter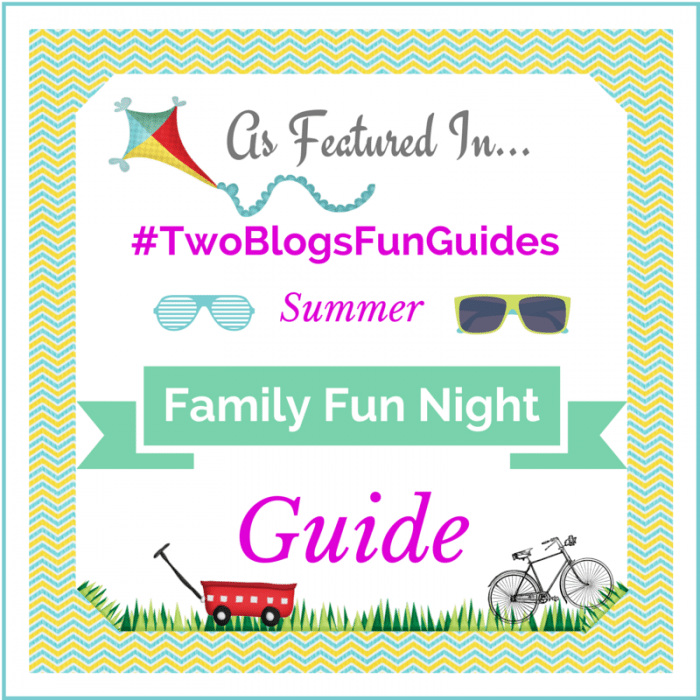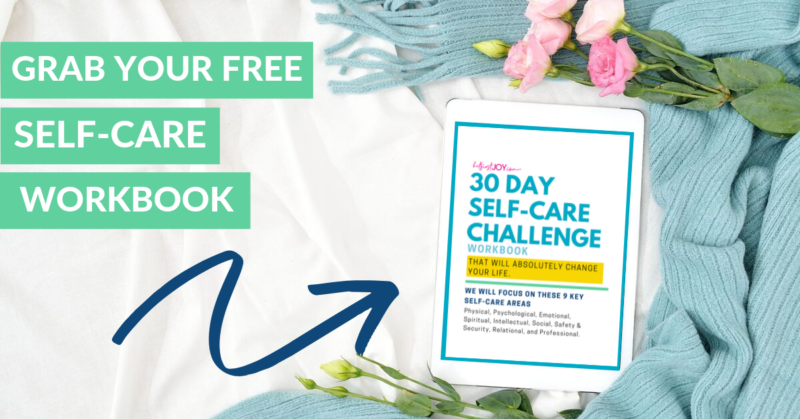 DISCLOSURE
As an Amazon Associate I earn from qualifying purchases. This post may contain affiliate links and/or promotional products, all opinions expressed are that of But First, Joy only. Read my full disclosure.