What is hemp clothing, how is it made, and where can you buy it at a discount? This is your FULL GUIDE to hemp clothes and the prAna brand. I've partnered with prAna to share my love of hemp clothing! All opinions in this sponsored post are my own.
The use of hemp in clothing is on the rise. Clothing companies who care about their impact on our environment, like prAna, are using hemp to create every day clothing for every day people. There is a negative connotation that comes with the word "hemp" because we automatically think of cannabis. Don't worry, you can't smoke hemp clothing. Hemp is bred with a higher fiber content and very low THC content. If you care about the environment, then you'll want to add hemp to your wardrobe stat!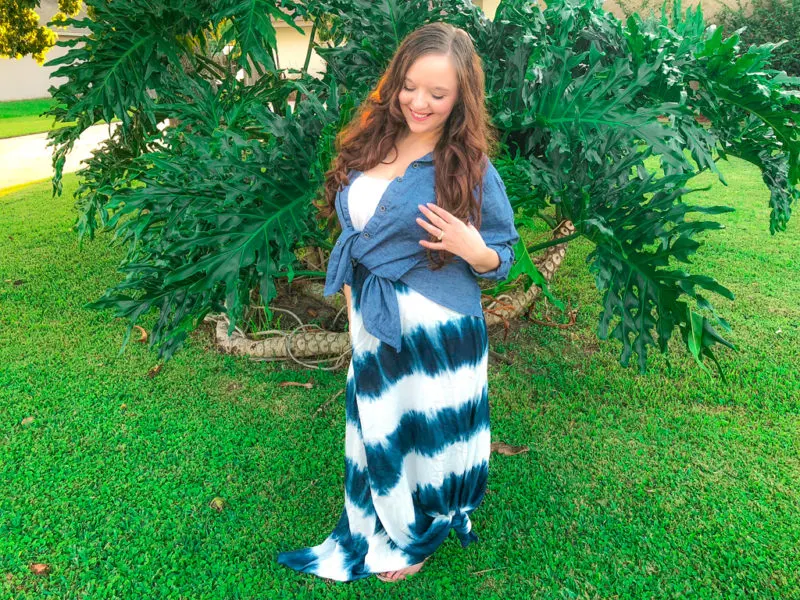 Your Full Guide to Hemp Clothing
After a lot of time, research, and even personally adding hemp wear to my closet, I knew I needed to create something to educate women and men on clothing made from hemp. There just isn't enough information out there.
How is hemp clothing made?
Hemp clothes are made from the stock of the hemp crop. After a process of soaking, breaking up, and sorting the hemp fiber, it's ready to go. You can checkout the whole beginning process on this YouTube video I found. It's then woven into fabrics that are very soft! prAna has another great video about the wonder crop, also known as hemp.
What does hemp clothing feel like?
Contrary to the stigma of hemp clothing being itchy, rough, or thick, it's actually quote soft and thin. The hemp material doesn't at all feel heavy or unusual against your skin. In fact, the thermo-conductive nature of hemp makes it feel very cool to the touch. As a result, it feels much like cotton with a cool edge to it.
My experience with hemp clothing
prAna sent me a hemp t-shirt and hemp tunic to test for myself. You wouldn't look at these and think they were made from hemp, right?
Cozy Up T-shirt
This short sleeve hemp shirt for women, also known as the prAna Cozy Up T-Shirt, could be best described as my go-to, everyday, comfy-cozy shirt. I wear it around this house with a nice pair of prAna blue jeans, I wear it under my button up shirts, and I'd even wear it to bed. It's by far the softest top I own. That's saying a lot, considering I have a closet packed full of clothes from around the world. This tee is made from a Hemp/recycled polyester/Tencel ® lyocell jersey blend. It has a UPF 30+ so I can wear it outdoors without feeling like I'm not protected enough.
The Aster Tunic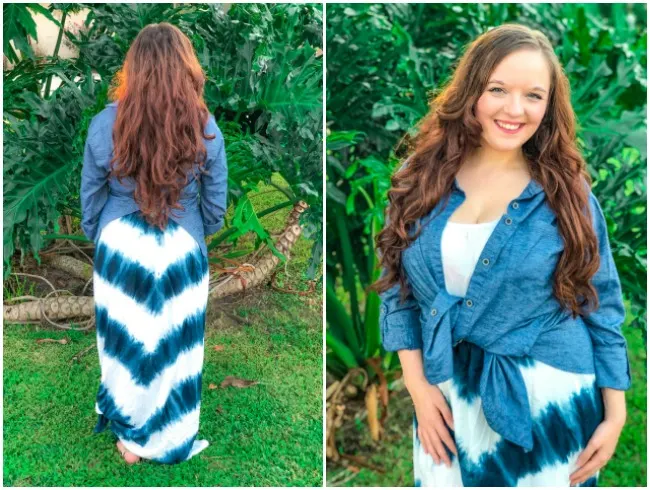 The Aster Tunic is another hemp top from prAna. This is made from a lovely hemp/recycled polyester blend. I like to wear mine with a loose tie over a thin dress or with a pair of leggings and boots. The open vent back hem adds some femininity to the button up top. I like to wear this when I want a layered look that isn't too heavy. After all, I live in Florida which basically has one season.
What is good about hemp clothing and why buy it?
Hemp is a natural crop grown without pesticides, herbicides, or any other harmful chemicals that are used in other crops. Because hemp is anti-microbial, you'll be cleaner as you wear it! It literally kills bacteria. Because of the natural process, buying hemp clothing makes a huge impact on the environment by reducing your negative impact! Likewise, nothing feels more fantastic than buying something you know was made with lots of TLC! Also, buying hemp clothing means supporting brands that matter.
Where to buy cheap hemp clothing
If you want to buy clothing made from hemp, buy it from a trustworthy brand. prAna is one that I highly recommend because you can also stock up on other sustainable pieces made with hemp, organic cotton, recycled wool, and more! I love that every piece of clothing is carefully made with the environment in mind. Caring about the planet, has to begin somewhere and it can begin with you!
Buy hemp clothing at a discount: Use my special code PHJD18 at prAna.com for 15% off your full order!
More about prAna
This brand not only has a great selection of hemp clothing for men and women, they have a Fair Trade Certified clothing and accessories. prAna is the definition of a brand that cares. If they care about the planet, just imagine how much they care about their customers!
My Top 5 prAna picks
These are a few of my favorite prAna pieces. Not all are made of hemp but they are all environmentally friendly. These picks don't include the two I mentioned above because I wanted to give you a little bit of the prAna flavor!
I love this jean jacket and think every woman needs a good jean jacket to through over her favorite dress. Personally, I prefer mine to be a little bit on the large side because it makes me feel like I'm in 9th grade, wearing my boyfriend's jacket. Seriously though, I like it to be a bit large because it's cozy as heck! Also, this beautiful denim jacket has adorable designs on the insides of the pockets!
This tote just screams travel. This tote is made of a hemp blend and the color choices are so bold and beautiful! This would be a great choice for women who want to throw in a few books, her favorite journal, camera, and passport. Doesn't it just make you want to go on an adventure?
I'm a sucker for a good pair of skinny jeans. These are beautiful! As soon as I saw them, I knew I had to have them. They fit true to size and might be my softest pair of jeans. It makes sense considering the 85% organic cotton/polyester blend.
I've never been the biggest fan of button-ups because I feel like I look boxy in them, but this one was irresistible. The material is so think and soft that you'll want to wear this top once a week. I knew that I could rock an awesome look with this top, the london jean, and cozy up t-shirt that I previously mentioned. This top is 100% Organic Cotton which means a 100% win for me.
These skinny leg pants are kind of everything. Beaker pants are made of 64% Organic Cotton / 28% Hemp / 8% Spandex. The design is just so much fun!
Shop using this prAna coupon code at checkout: PHJD18 off 15% off