I recently discovered LuLaRoe. If you aren't already a fan of the brand, then let me open up an entirely new world of fashion for you. LuLaRoe doesn't have a website. They are strictly run by consultants. Each consultant has a Facebook group. They typically do weekly pop-ups where they sell all of their new inventory. LuLaRoe makes a limited number of prints, so you have to grab the items before someone else does. There are hundreds of groups and consultants., so how do you choose the right one? Well, you could take my advice and shop with my favorite consultants, Ashton.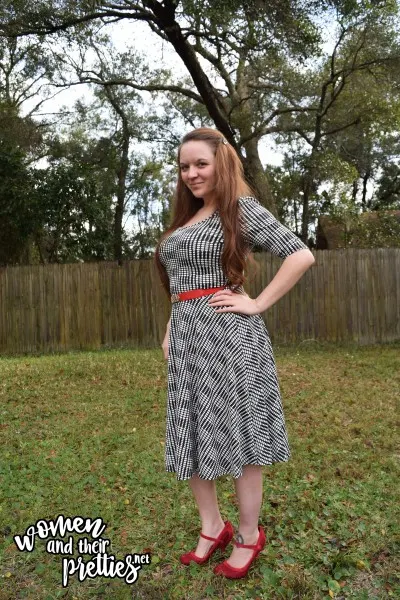 She runs the LuLaRoe Ashton's VIP group. I have shopped with other LuLaRoe consultants before because like I said, each one has different items and prints. However, if Ashton has something that another consultant has, I will choose her. Let me explain why.
She is really sweet and friendly. It's hard to find someone that is kind and polite these days. Her optimism makes shopping fun!
She makes buying easy. She clearly explains how to claim an item, the prices of each item, and her shipping costs.
She gives style inspiration. Because of Ashton, I have opened myself up to buying something I never thought I would – a knee-high pencil skirt, also known as the Cassie. She posts photos in her group of how she styles her LuLaRoe pieces.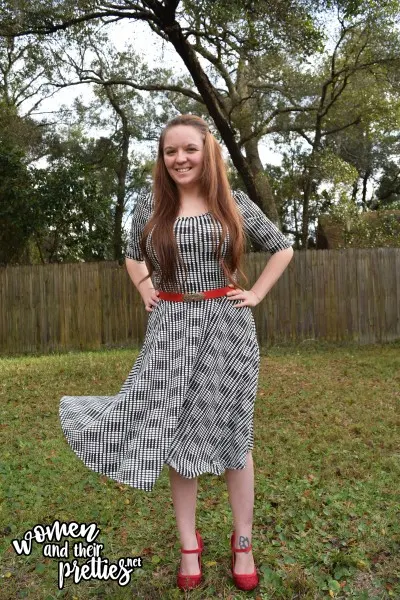 So, Ashton recommended that I include this beautiful Nicole Dress in my 12 Holiday Dresses series. The Nicole dresses have a very classic style to them. The tight waist is really flattering to any woman's body. The full circle skirt moves really nicely and gives you a lot of nice shape. When you choose your size, choose based on your bust size. I chose a medium and I'm a size 7 in jeans and a 36D bust.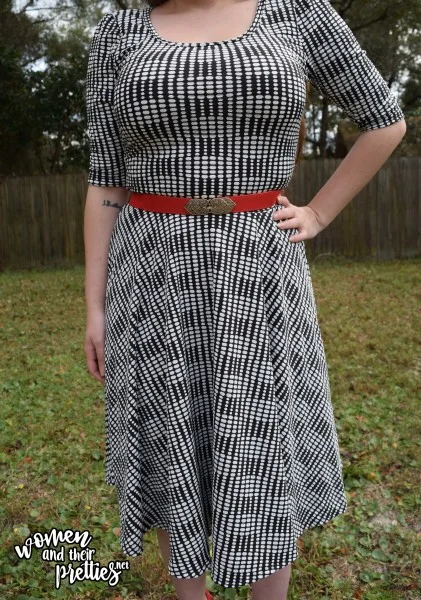 What I love about this dress is that it makes you feel sexy, cute, and stylish all at once. It isn't revealing or too modest. It's something that you'd wear out with your girlfriends, on a first date, or to the office! The number of colors and designs that the Nicole dress comes in are endless, but I'd like to showcase this beautiful black and white design. It's very versatile. I paired mine with my cute red heels and pretty red belt from AmiClubWear.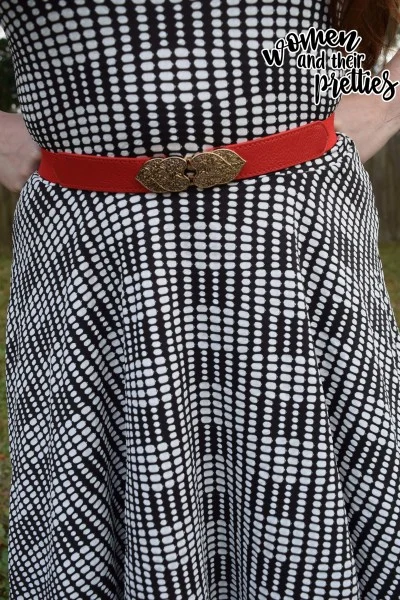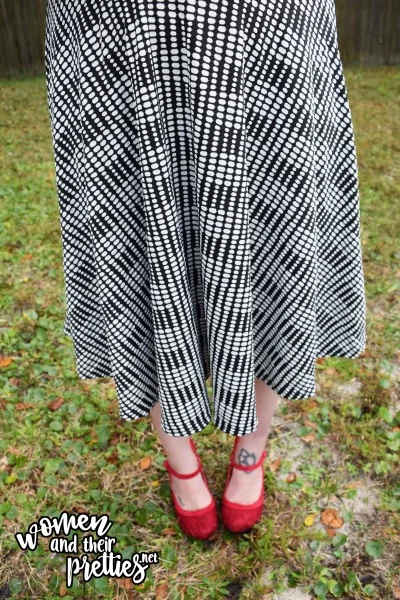 LuLaRoe has a ton of great styles and designs: leggings, dresses, skirts, shirts, and more! Join the LuLaRoe Ashton's VIPs group to start shopping! Keep your eye on the Nicole dresses because they go fast!