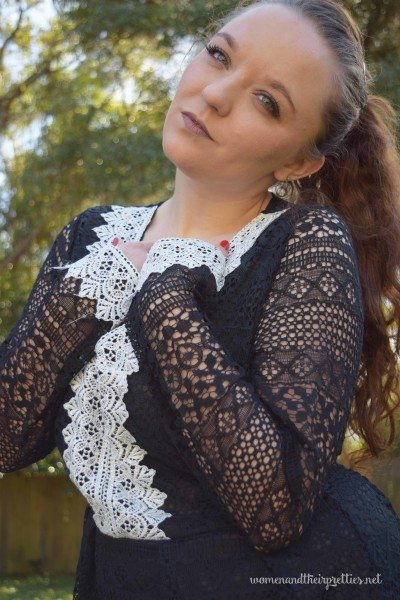 This post contains affiliate links
I want a closet full of dresses for every occasion. I love having options for every holiday and event that I attend. When I travel knowing that there is a formal occasion, I typically bring 3-4 options because I never know how I am going to feel on that day. There are so many beautiful dresses for a low price. You just have to know where to find them. This is dress #5 in my 12 Holiday Dresses series and I know you're going to love it.
Check out the all of the other Holiday Dresses Here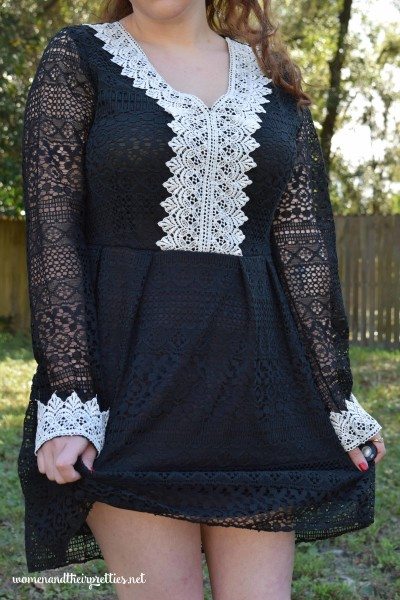 The Lookbook Store is an online boutique that sells women's fashion at a low and affordable price. It would be very difficult to find prices lower than these. They are a global company so they ship almost anywhere. Their site consists of every style dress you could imagine – vintage, cocktail, skater, casual, and the list goes on. They also offer a variety of tops, bottoms, intimates, and accessories. They keep up with the latest trends and offer classic pieces too.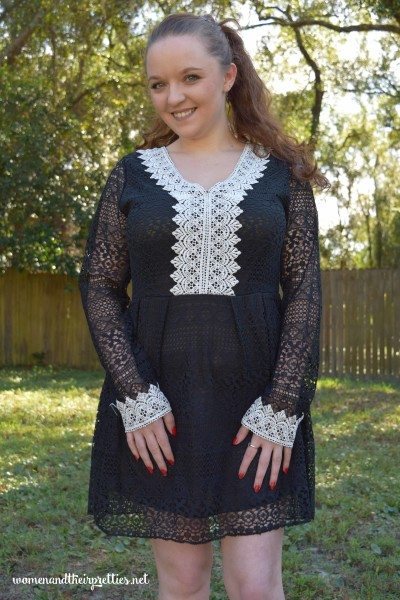 For my fifth holiday dress in my 12 Holiday Dresses series I chose this unique sheer dress. It definitely has a classic look and feel to it. It reminds me of something from the 40s with a bit of a modern twist. I'd say that the v neck makes it more modern. Before I tell you more, I want to mention that this dress is very sheer. The top half is strictly lace and the bottom has a very sheer slip underneath it, but it's still sheer. I'd recommend wearing this with hosiery just to keep yourself covered. It doesn't look so see-through in the front, but in the right light, it's very noticeable.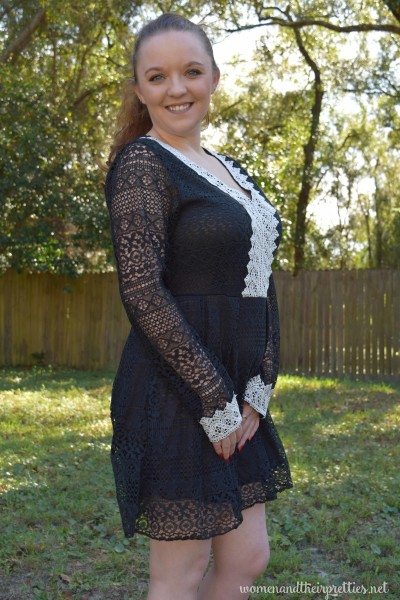 I think the Black Sheer V Neck Dress is beautiful, though. The design on the lace is really desirable and a bit of surprise. You can't see the design as well on the hanger as you can when it's on your skin. I love how feminine it looks. I feel like a classic lady when I wear it. The style/fit is like a skater dress. It fits me very well. I am wearing an AU 10/US 6 size dress. I wear a size 7 jeans. My bust is 36inches. I am 5'0. Waist: 34inch. Hips: 37inch. The length is perfect and the fit is too. It isn't too tight on my chest which is an issue that I typically have with dresses. The sleeves are a tad bit long, but I personally prefer a longer sleeve. It makes me feel more cozy.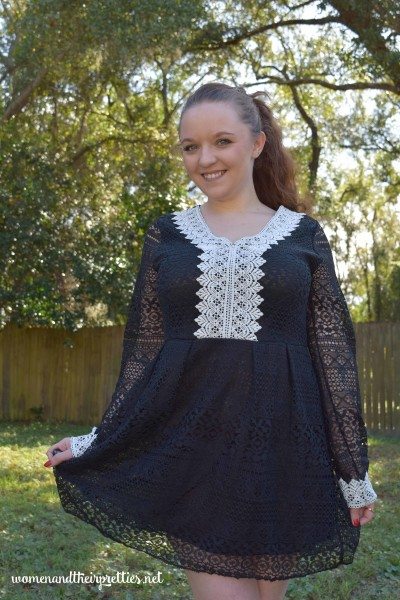 If you cannot tell by the photos, this is a navy blue dress. That's how my eyes see it at least. I adore the white details. I could definitely see myself wearing this casual dress during the holidays. It would be a perfect movie/dinner date night dress. I keep calling this lace, but it's really a polyester blend with lace trim. I think it's very soft and well made. The zipper moves smoothly and doesn't catch. It's easy to take care of and to wash. I would really recommend grabbing this beauty. It's less than $30 USD. You cannot beat that!
Connect with Lookbook Store: Facebook / Twitter / Instagram / Pinterest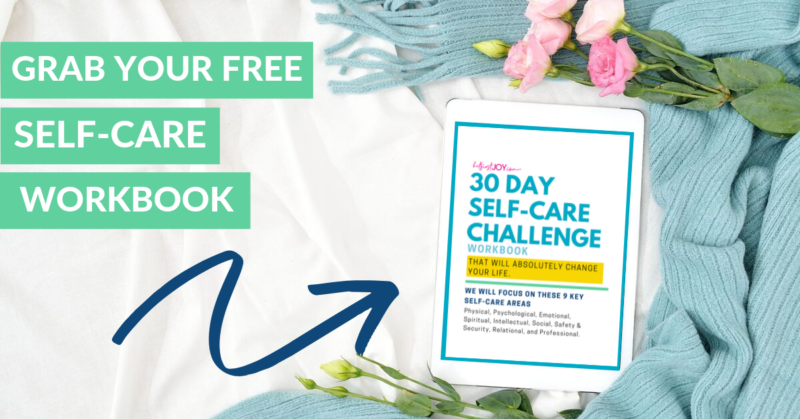 DISCLOSURE
As an Amazon Associate I earn from qualifying purchases. This post may contain affiliate links and/or promotional products, all opinions expressed are that of But First, Joy only. Read my full disclosure.