This post contains affiliate links
With all of the dresses I have, I don't have one quite as sexy as this one. I have pretty, classic, basic, and cute dresses. Wearing a sexy dress takes a lot of bravery and self-confidence. It's difficult to find an affordable dress that's sexy and not too revealing. I can't wait to show you this gorgeous dress! This is dress #7 in my 12 Holiday Dresses series and It's a sexy one!
Check out the all of the other Holiday Dresses Here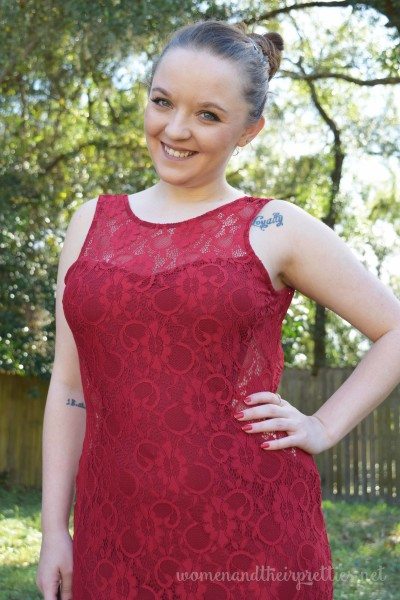 The Lookbook Store is an online boutique that sells women's fashion at a low and affordable price. It would be very difficult to find prices lower than these. They are a global company so they ship almost anywhere. Their site consists of every style dress you could imagine – vintage, cocktail, skater, casual, and the list goes on. They also offer a variety of tops, bottoms, intimates, and accessories. They keep up with the latest trends and offer classic pieces too.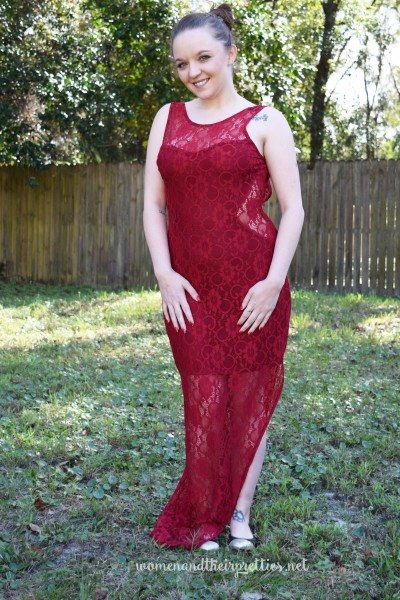 For my seventh holiday dress in my 12 Holiday Dresses series I chose this sexy red gown. It has a very low back, which is what initially attracted me to it. I love showing off my back. I love the color and the lace, as well. The red/burgundy color is so romantic. It makes this dress great for the holidays. I would only wear this to formal events. It's definitely not a dress that can be worn casually. The length was impressive. I am 5'0 and it's drags just enough to keep it classy.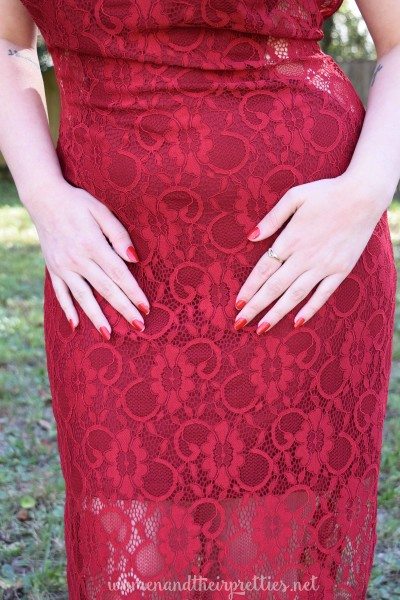 The Burgundy Lace Low Back Dress is something that I really wanted for this series. It's not like any dress that I have. It does fit a bit loose. I think that a smaller size would fit me better, but I don't necessarily mind it being a little loose because I don't want to feel uncomfortable with a dress that feels too snug. I am wearing an AU 10/US 6 size dress. I wear a size 7 jeans. My bust is 36inches. I am 5'0. Waist: 34inch. Hips: 37inch. It doesn't slide off of the shoulders like some backless dresses or low back dresses do.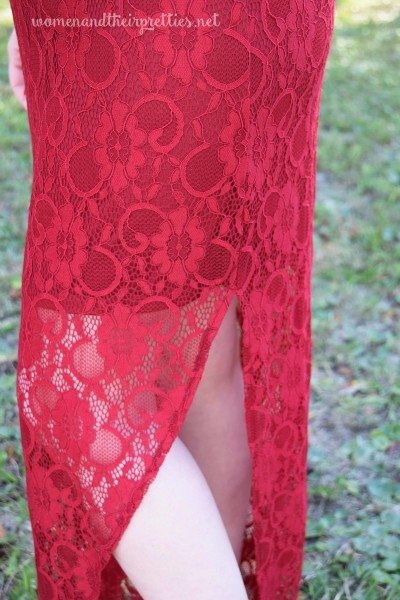 The shoes I am wearing with the dress are definitely not what I'd wear with this dress. I have trouble finding heels that don't irritate my sensitive skin, so this was the best I had for the photos. I would recommend wearing stilettos or pumps with this gorgeous dress. As you can see by the photos, the dress does have a slip underneath that covers everything you want to be covered. I love that the shoulders, upper chest, and legs are just the lace. It gives a sexy peek at your skin. There's a high slit on the left leg. I think that's also a nice touch.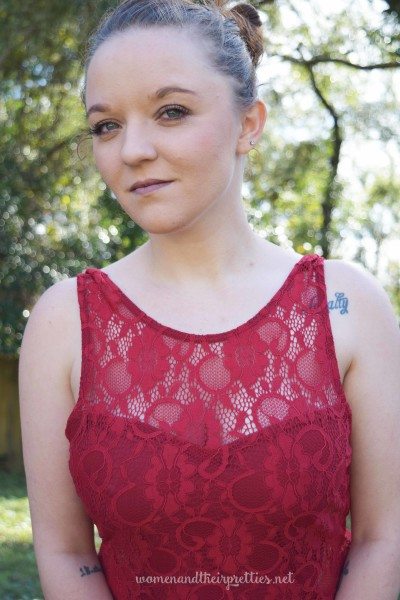 I think this is a perfect dress for a Valentine's Day date. It's currently on sale for less than $20 USD. That's a heck of a deal! Pick it up while you can and grab a few accessories to match it!
Connect with Lookbook Store: Facebook / Twitter / Instagram / Pinterest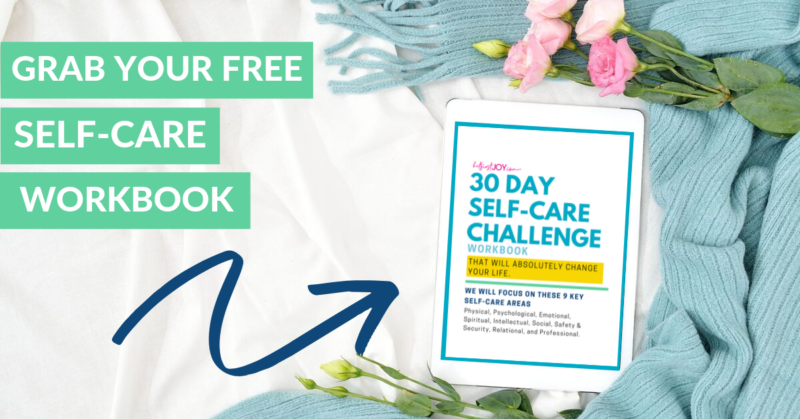 DISCLOSURE
This post may contain affiliate links and/or promotional products, all opinions expressed are that of But First, Joy only. Read my full disclosure.