Hot Wheels has been around for as long as I can remember. I was a bit of a tom boy as a child and I distinctly remember playing with the Hot Wheels toy cars at a very young age. Hot Wheels has always developed the coolest and funnest toys around. Their toys are always on kids wish lists and from what I can see, they always will be. The create the hottest toys every year. They know what kids want and have always given it to them. So it was no surprise to me when I heard about the Hot Wheels Light and Sound Sharkruiser.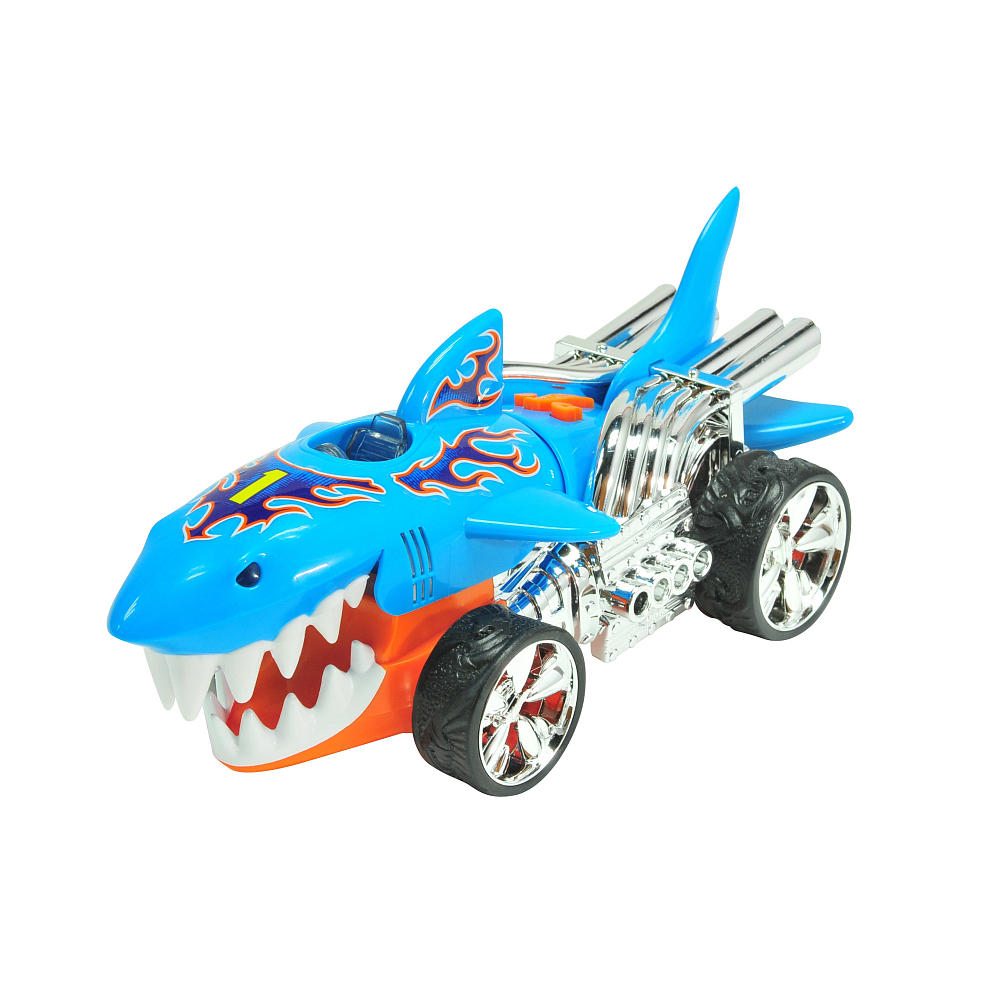 This is such a cool toy! It is a crazy shark glides across the floor chomping and making crazy sounds! It makes me laugh every time I play with it because it is just so unique and fun. There's lights, sounds, and music! It's an action packed toy that definitely stands tall among other toys. This is a nice twist on a classic toy car. I couldn't imagine a better year for this toy to be under the Christmas tree! Shark Week has become a BIG DEAL and it especially was this year. Adults and children alike, are obsessed with sharks right now. While other companies are creating monster trucks and Dinosaur toys, leave it to Hot Wheels to create an awesome action filled SHARK vehicle! Disregarding the other fun aspects of the toy, it looks cool! This is a toy that your kid would beg for after passing it in the toy aisle. A bright blue shark with HUGE pearly whites definitely stands out! Don't forget the bright orange bottom and the shiny chrome car body! Watch the shark peel out like it's after someone with a death wish. You can't tell me that's not one of the coolest toys this season!
Want to purchase one for your 3+ year olds? Head to www.ToysRUs.com to see how!
Tweet about this on Twitter! "Check out the awesome Hot Wheels L & S Sharkruiser on @joyceduboise blog! Buy yours at @ToysRUs #HotWheels http://wp.me/p4OPhf-10E"
Connect with Toys R Us on Social Media: Facebook / Twitter