This post was sponsored by SanDisk as part of an Influencer Activation for Influence Central and all opinions expressed in my post are my own.
This month, I lost every digital file on my phone. Over 30,000 photos – gone. This post will explain my experience and why I chose the Ixpand Wireless Charger Sync from SanDisk as my go-to device to safely backup phone photos.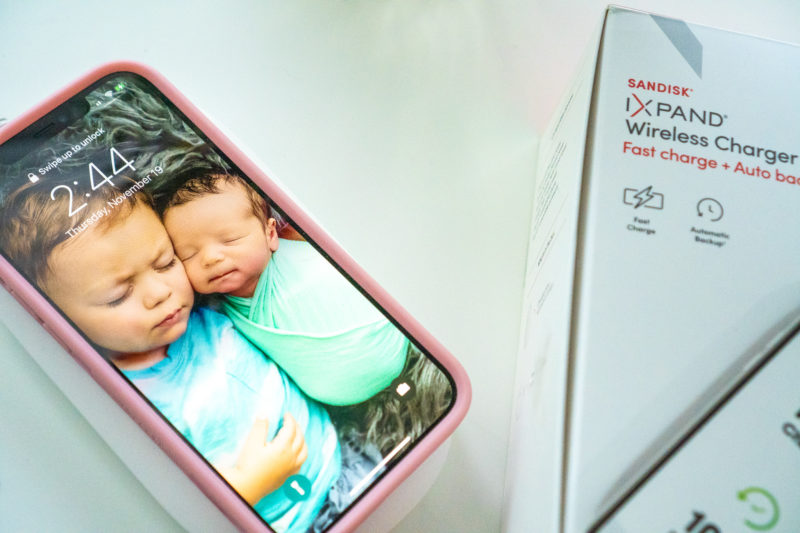 The loss of precious moments, firsts, and things that can't be replaced is something I will always regret.
The worst part? It could have been prevented.
I was careless. I had been promising myself that I'd backup the photos on my phone for months. I knew I would be upgrading my device soon and wanted everything transferred just to be safe.
Why did I wait to backup my phone?
The honest answer is that I just didn't have the time. With as many photos as I had, I knew it was going to be a long and dreadful process. One that I, as a mother of two little ones, just didn't have the time to do.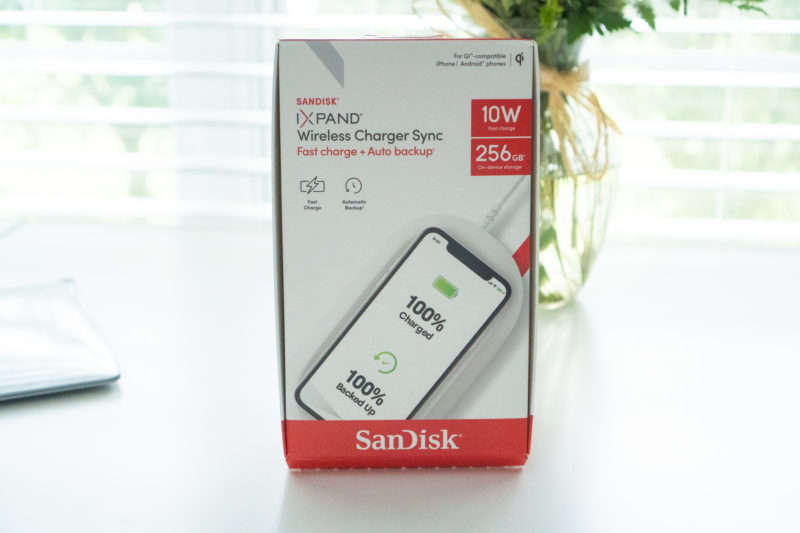 When it came time to switch devices, I finally hopped on my computer to backup my iPhone. In the process, my phone updated and the storage got too full which caused my phone to crash and corrupt all of those precious images.
Why THIS is my go-to Photo Storage Device:
To avoid this from ever happening again, I'm using the SanDisk Ixpand Wireless Charger Sync which backs up my phone and charges my phone every evening. It's really everything I've ever needed for photo storage.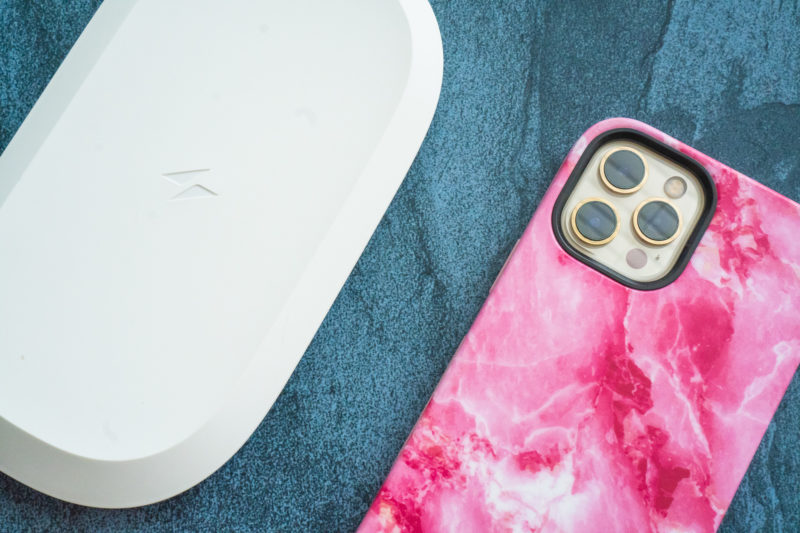 These are just a few of the reasons this is my go-to device of choice:
1. It backs up over Wifi
I love that I can backup my phone via wifi without the hassle of finding cables, transferring to my computer, then to the device. This is an issue I previously had with traditional external hard drives.
2. It charges my phone wirelessly.
The Ixpand from SanDisk charges my phone wirelessly – with a phone case on. The device is large enough that I can throw my phone on it without worrying about it falling to the side and losing the charge. It's easy for grab & go in the mornings.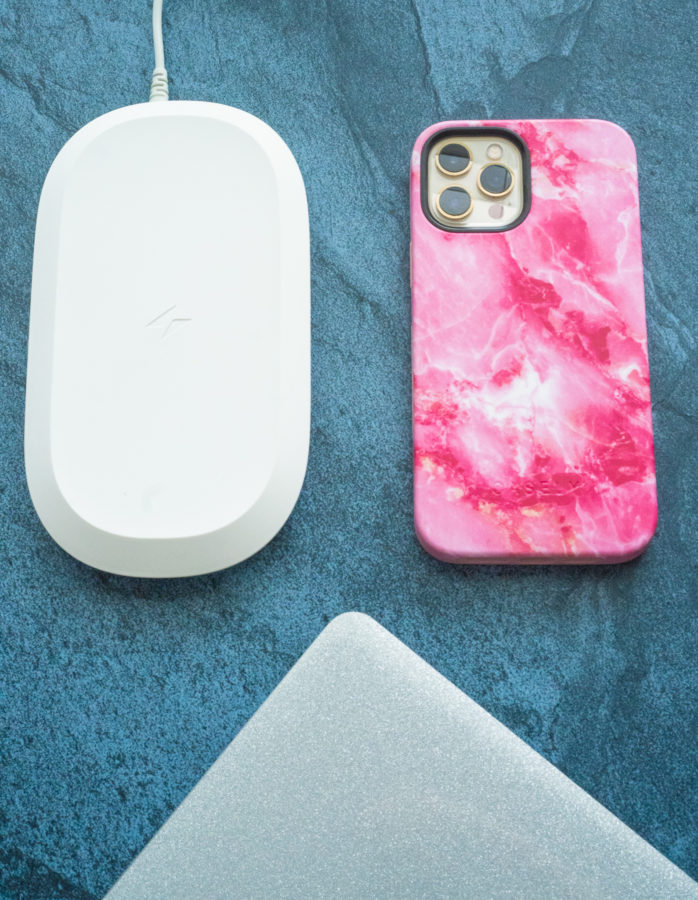 3. It's compatible with newer devices.
I was so happy to learn that this was compatible with newer iPhones. So, when I upgraded from my iPhone 8 Plus to the iPhone 12 Pro Max, this device worked flawlessly.
When researching, I had a difficult time finding anything else with these features that were compatible. Plus, the photo storage device is compatible with other models, such as Android devices.
4. It offers the option to free-up space on your phone.
I love this feature. One thing holding me back from backing up my phone previously was know that I then, had to manually delete the photos from my phone to free up space.
With the SanDisk Ixpand Wireless Charger Sync, you can tap a button to free up space which will remove selected images and/or images that have already been backed up.
5. It backs up photos, videos, and contacts.
No only does this device support the backup of photos, it additionally backs up your contacts. So it's more advanced that a typical backup hard drive.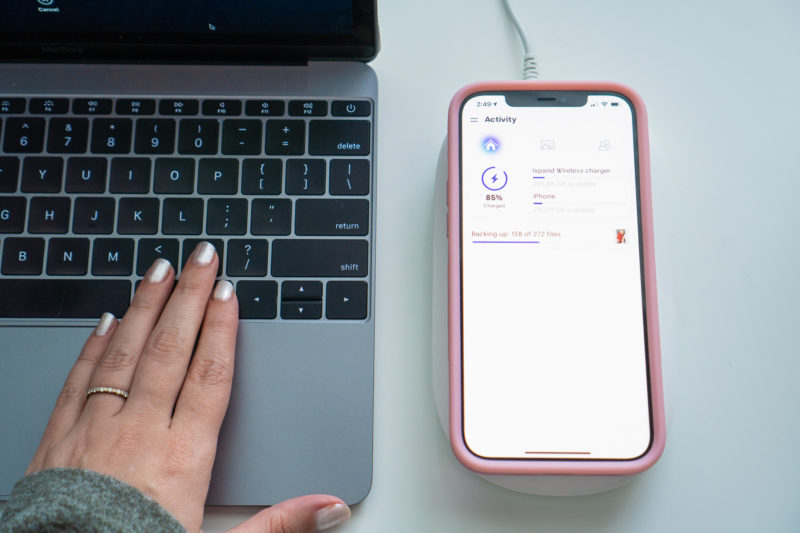 6. Multiple backups allowed for different profiles.
I also love that I can share this with my family so they can backup their device with their own profiles.
7. It is pin-protected.
Each profile is pin-protected, so they cannot be accessed without the pin code.
8. It's from a trusted brand.
For as far back as I can remember SanDisk has been my go-to brand for SD Cards and Flash Drives. I feel safe and comfortable knowing this is the brand storing my photos.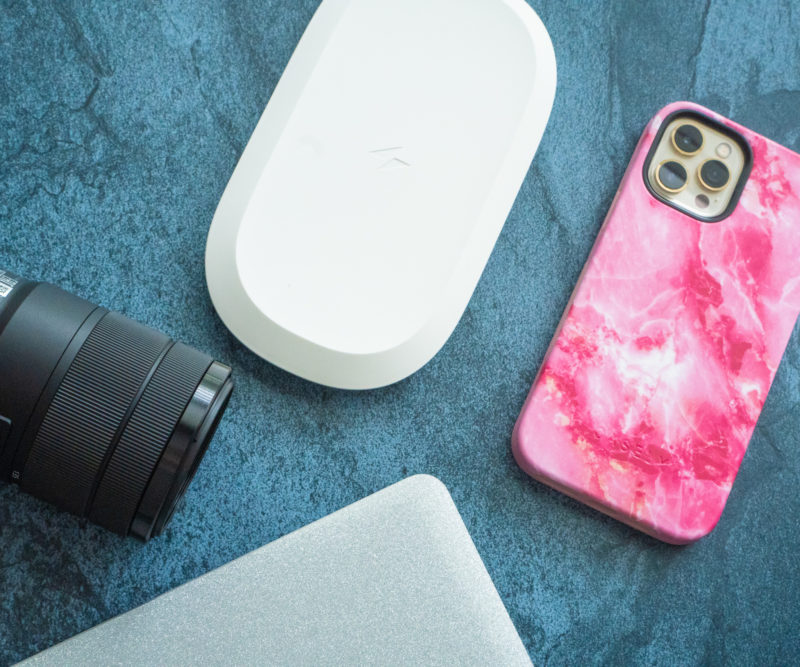 9. It's looks good, too.
Not to mention how nice the Ixpand is. It fits right into a workspace or living space seamlessly.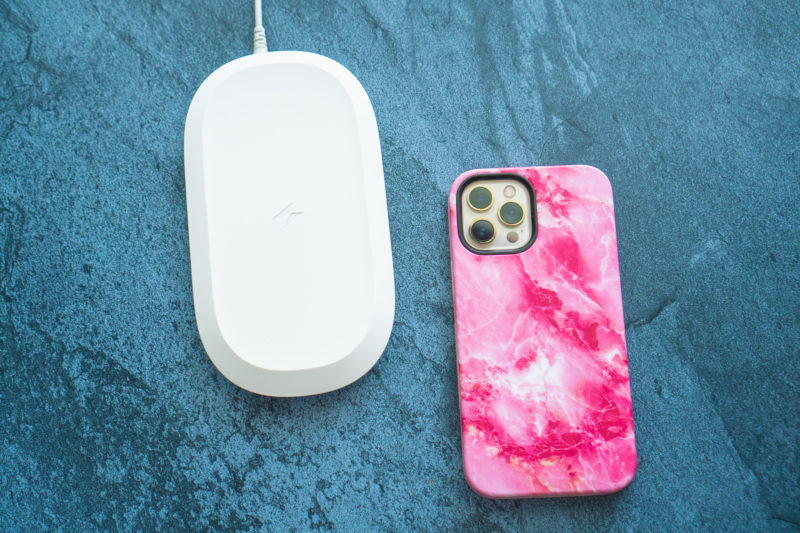 10. Easy to restore photos.
Finally, and just as importantly, the Ixpand makes restoring photos back onto your phone simple. It just takes the click of a button and you've restored the photos.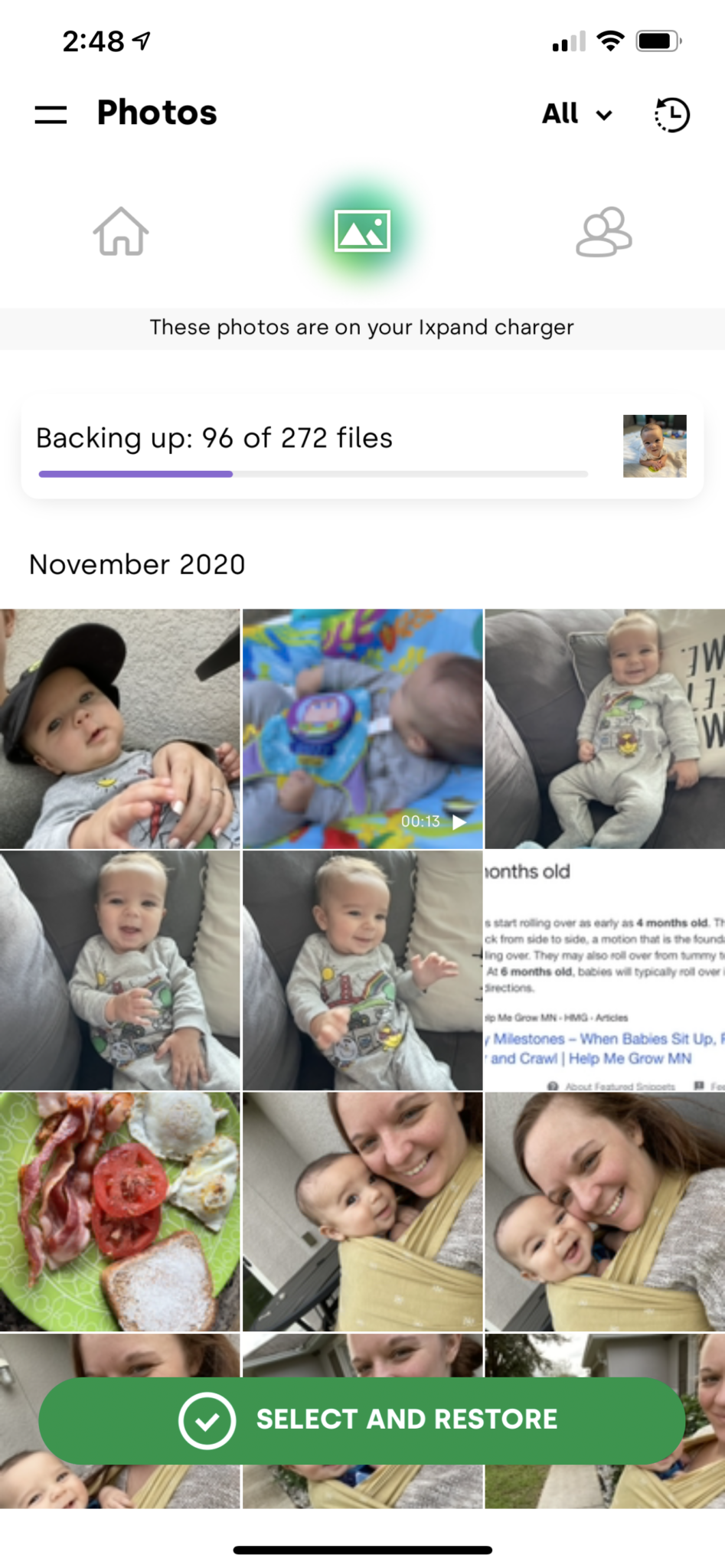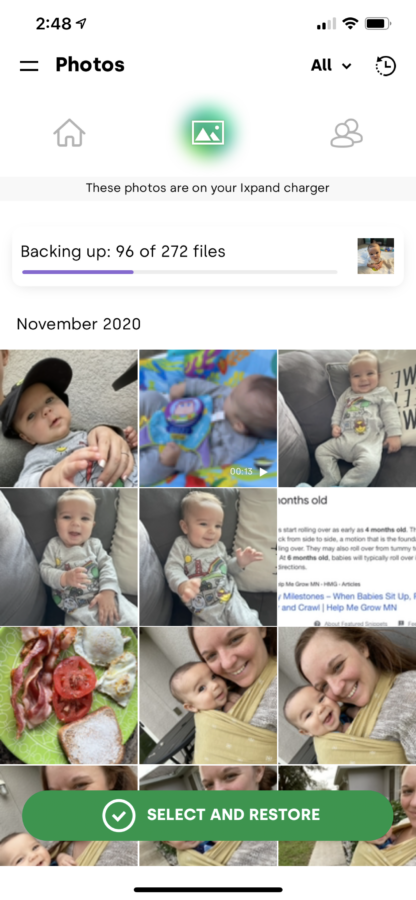 I have unlimited cloud storage – why would I need this?
I am sure many of you are asking why you need a physical device when you already have cloud storage.
With many big unlimited cloud storage providers ending their unlimited options – auto backups have become very important!
This device offers the following:
Back up in full resolution
No monthly recurring fees
No internet needed to charge and backup
Plus to the bonus of wirelessly charging your phone!
I am so thankful for a device I trust that came into my life at exactly the right time. You can grab a SanDisk Ixpand for the holidays as a gift to yourself or for your loved ones. I especially recommend this for moms, dads, or individuals who take a lot of photos.
Do you just need a quick charge without the backup?
If you aren't interested in backing up your phone but you'd like a quick charge instead, I recommend the Ixpand Wireless Charger 15W from SanDisk! This is great for speedy charging without fussing with cables.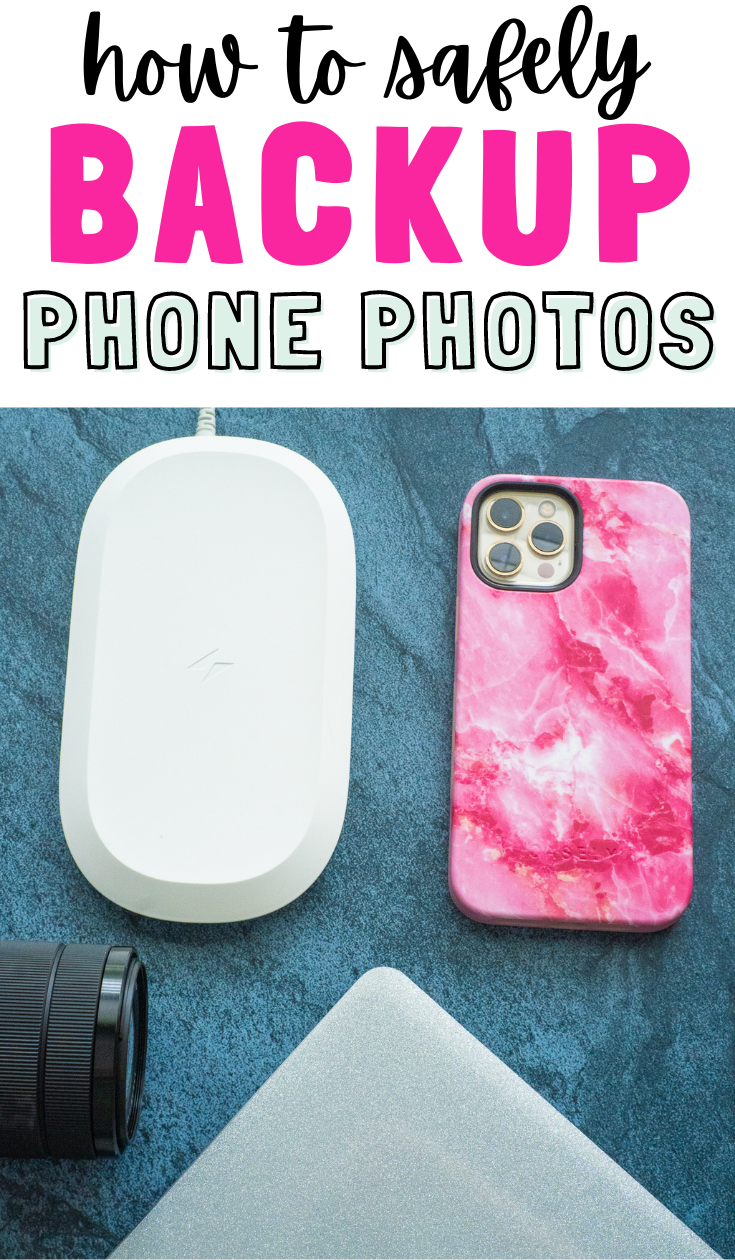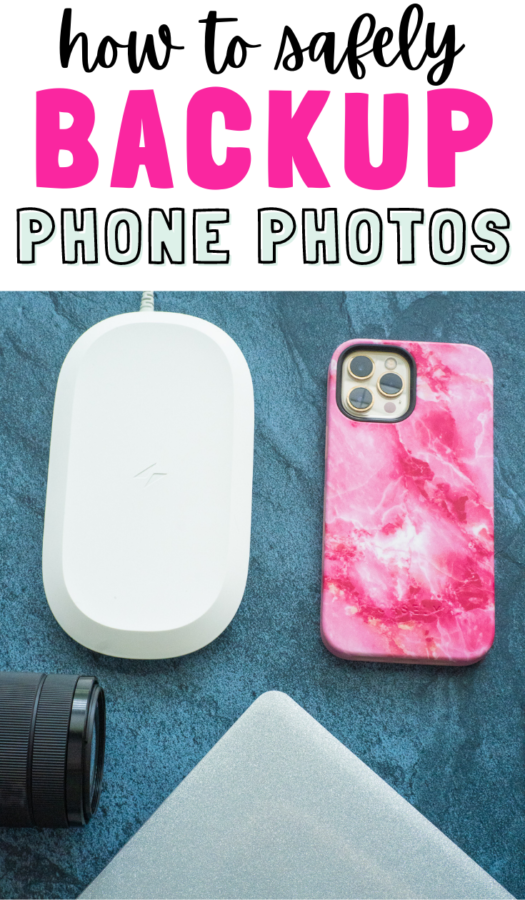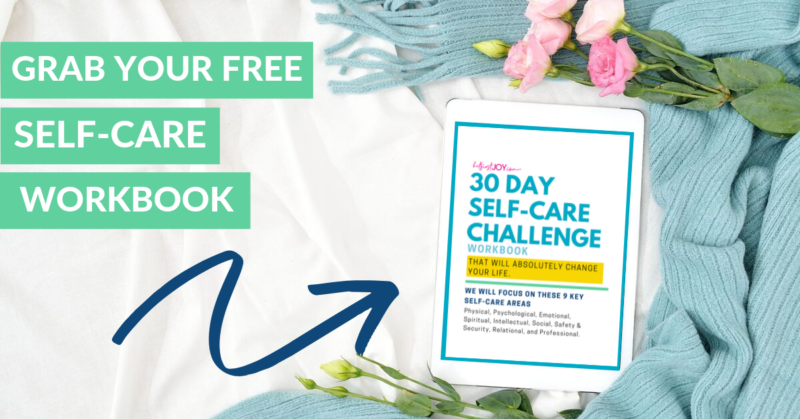 DISCLOSURE
This post may contain affiliate links and/or promotional products, all opinions expressed are that of But First, Joy only. Read my full disclosure.