The truth is that being a young girl is difficult. I remember what it felt like to be going though a ton of changes that were hard to understand. Emotions become confusing and making friends is difficult. One of the most difficult times in my life was when I was a TWEEN (of course, back then it was't called TWEEN. haha). I just started liking boys and my body was going through so many changes. The "tween" years are the most uncomfortably awkward years of a woman's life. These young girls need to feel beautiful; they need to feel special and most importantly they need to feel confident and empowered. iBbeautiful sends a box of goodies each month, specifically dedicated to making the beautiful young ladies around the world feel as lovely as they are.
For $18-$28 month (depending on the box of her choice) iBbeautiful will send your TWEEN or TEEN a box full of girly surprises. You can choose the Basic Box ($18) which is promised to receive girly items that will be loved by the age group that the young lady is. You can expect anything from lip gloss and nail art to jewelry and accessories. They also always make sure that no items is sent twice and that everything included in the box is on trend. For an extra $10 ($28) You can choose the Graphic Tee Box  which includes a lot of the items that the Basic Box brings, but it also comes with a cute graphic t-shirt in her size!
Here is my iBbeautiful Subscription Box Review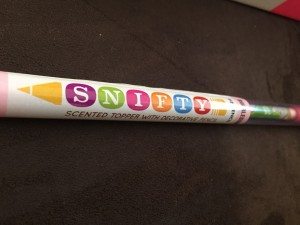 Snifty Pencil- $3- Very cool! Mine is a Bubble Gum Pencil! I will be giving this to my 8 year old niece in her Christmas stocking 🙂 She will love it!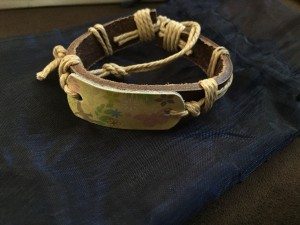 Live Natural Bracelet – $14- Made out of leather, clay, and rope . This beautiful bracelet is the star of the box! It was my favorite piece in the box and I could definitely see teens and tweens wearing this!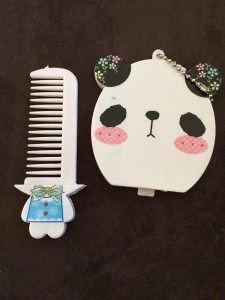 Mirror + Comb Set-$6- At first I didn't know this was a comb too! The comb slides right into the bottom of the mirror. This is really adorable. I could see this in a young girls hand r attached to her purse (see the chain?) any day!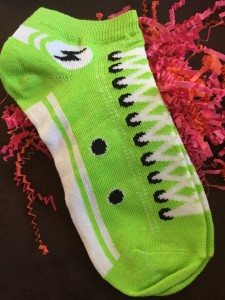 Lace Up Socks-$8- Okay these are just adorable! I might just keep these cuties for myself!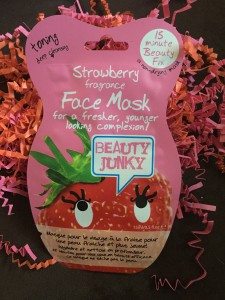 Beauty Junky Strawberry Gel Mask-$3- I LOVE the idea of doing a sleep over and using these masks for young girls! It's important for young girls to take care of their skin at an early age. This was another favorite of the box.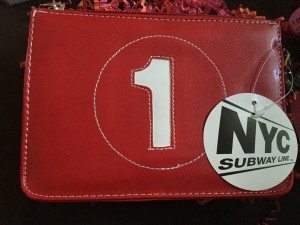 NYC Subway Line-$22- I was really excited to see a little handbag in this box! The product sheet says that "This little bad was made especially for you to remind you that every new beginning starts at square #1" I LOVE that! It is such a great and empowering quote that young girls everywhere need to hear.
Overall: I really love this box. I think it is a fantastic box for young girls. It's a great gift for them each month. A $56 value for only $18 you can't beat that! The little bag itself is worth more than what you pay for the box. I would love to see a little book about loving yourself or something similar for these boxes. I really see iBbeautiful being very successful and I hope that I can help spread the word about this lovely company. It is the ONLY subscription box madly specifically for girls of this age. Props to them for thinking about the girls of our future!
To subscribe to iBbeautiful or to learn more about their company head over to iBbeautiful.com
Also, connect with iBbeautiful on Social Media to see how they interact with their fans: Facebook / Twitter / Instagram / Pinterest / Google Plus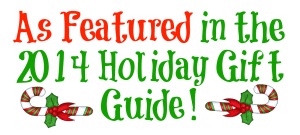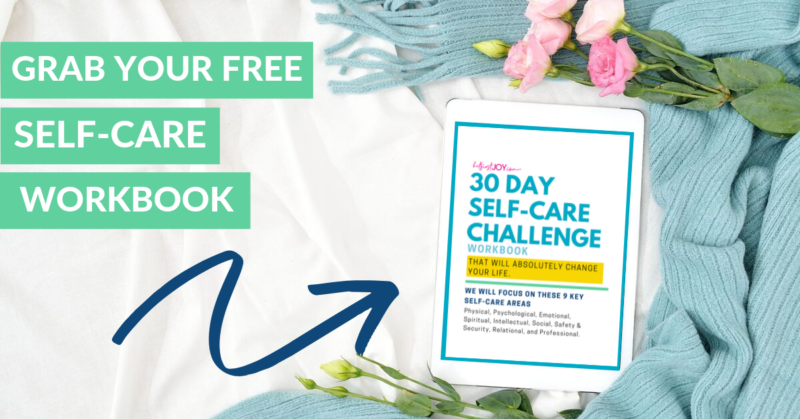 DISCLOSURE
As an Amazon Associate I earn from qualifying purchases. This post may contain affiliate links and/or promotional products, all opinions expressed are that of But First, Joy only. Read my full disclosure.