I have been the biggest fan of the Keurig sever since I received one as a housewarming gift a couple of years ago. To be honest, I didn't drink much coffee before the Keurig because it was always a hassle. The best feature of it was always the simple step, single-brewing system. Just stick a k-cup in the machine, add water, and brew a nice cup for yourself. It was always so easy!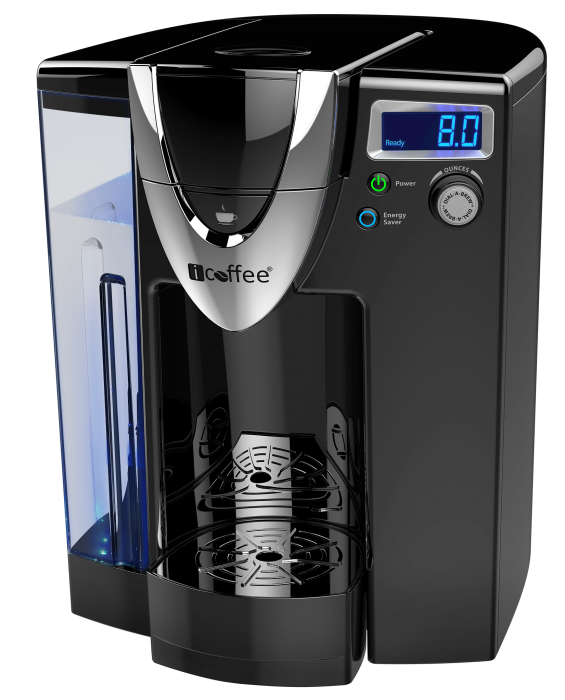 I will admit, when I received my Keurig, my first thought was, "This isn't made very well. It's so lightweight." Sometimes lightweight is good, but when it's a kitchen appliance, I want it to be made with the best materials. Slowly my Keurig has started to wear. It just sits there and I don't use it every day, but I've noticed that the plate under the cup has rusted. I've wanted to try a new system for awhile, but I didn't know if there was a single-brewing system that would be compatible with my k-cups. I decided to stick with my Keurig because I'm a loyal gal. Well, really it was because I didn't want to take a risk at that time. Then, along came the iCoffee Opus machine, also known as, my Keurig's replacement. It accepts ALL k-cups and accepts reusable k-cups for my favorite ground coffees. A k-cup compatible coffee maker is an instant win in my book.
https://instagram.com/p/7EmNKrIKzn/?taken-by=joyceduboise

I try not to directly compare products or companies because sometimes I feel it's unfair and I don't want to be controversial. However, with the iCoffee Opus being the first machine that I've ever used k-cups in (other than the Keurig), I think it's necessary to compare the two. First of all, my expectations were pretty high for the
iCoffee Opus
because I've heard that the
SpinBrew spinning needle
technology stumped the Keurig in recent
taste test studies
.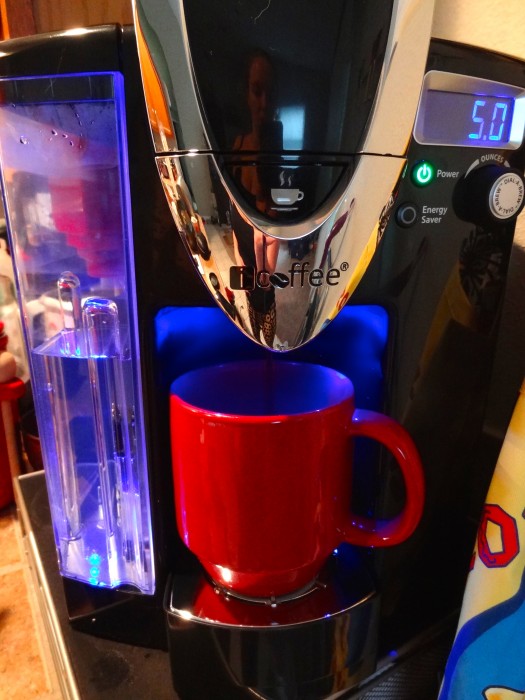 I loved the look of the Opus and immediately recognized that it was built much better than the Keurig. It is much larger than the single-cup Keurig, but it's much more durable. I mean, where do your priorities lie, with durability or size? Obviously you want a machine that lasts longer because you save money in the end. Now the size of the Opus isn't so large that it will take up all of your counter space, but it's quite a good size. The size has to do with a special feature of the Opus though. It has a 75 oz, removable water reservoir on the left side of the machine. At first, this scared me away. I thought, "Oh great! More work for me to do!" After I read through the instructions, I realized that this is ultimately a time-saver. You fill the tank to the top and turn your brewer on. You will immediately notice that some of the water is being taken into the heating tank of your machine. That sounds complicated, but it does all of the work for you, so don't worry. Next, The pretty blue LED screen will tell you that it's "heating"and the screen will flash READY giving you the go-ahead. Now you can turn the knob to choose your cup size (4 to 12 ounces with 1/2 ounce increments). When yu've picked your size, you can push the Dial-A-Brew knob and the Opus will pour out a hot cup of coffee! I love this part because a blue light turns on under the spout, so you can watch your coffee being made. There's also a blue light on the water reservoir. It's very modern!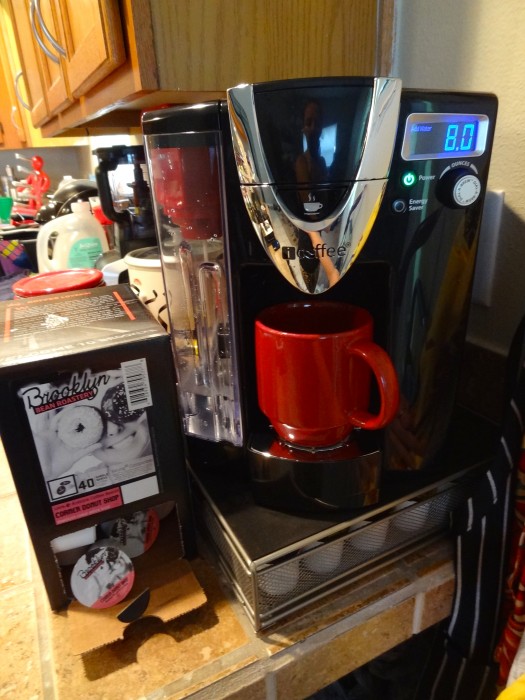 I drank my favorite coffee in this, so I could judge the taste difference. I didn't notice a huge difference, but the coffee was definitely a bit smoother. My only complaint about the Opus is that I have to guess my coffee cup size, which is quite a pain. Other than that, I love the Opus. It's easier to use than the Keurig. I love that I don't have to pour my water every time because, let's face, pouring water while half asleep can cause a mess. I also love that you push a button to add your k-cup. It's just another sleek and modern touch to the Opus. I can't wait to see what new machine iCoffee brings out! I'd love to see temperature settings and coffee strength settings on a future one. Wait, am I expecting too much? I am a tech-lover after all.
The iCoffee Opus would be a great gift for new parents (they will NEED that coffee), for new home owners, or for any of your coffee loving friends! This is an affordable gift idea that will definitely be used all year long! Oh and keep in mind that the Opus contains a nice little k-cup sampler pack!
Connect with iCoffee: Twitter / Facebook
---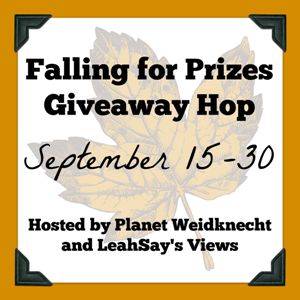 Welcome to the Falling For Prizes giveaway hop. This hop is hosted by Planet Weidknecht and LeahSays' Views. We have a ton of great bloggers giveaway away awesome prizes for this Fall hop! After you enter my giveaway, be sure to scroll more to enter others in the hop!

iCoffee Opus/Mozart Giveaway – $170 Value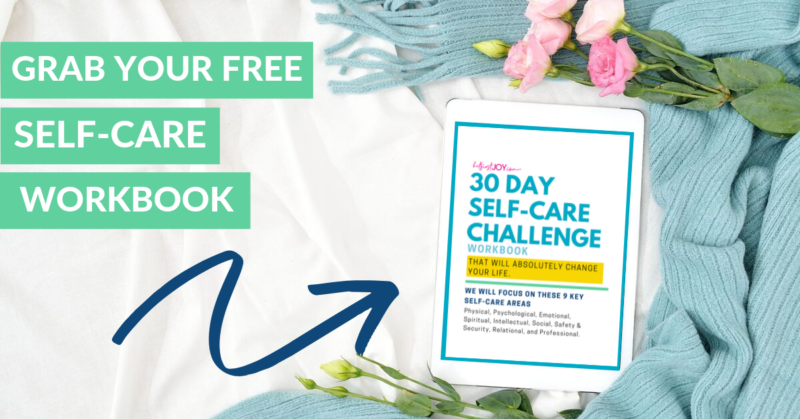 DISCLOSURE
As an Amazon Associate I earn from qualifying purchases. This post may contain affiliate links and/or promotional products, all opinions expressed are that of But First, Joy only. Read my full disclosure.