#ShopItFashion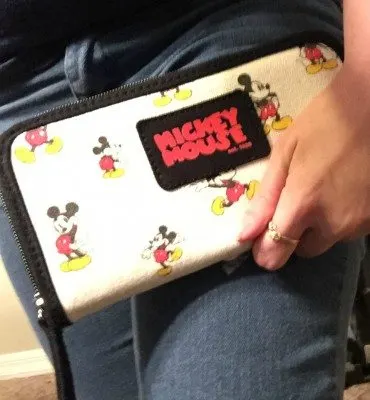 I am a Disney loving gal. I am not as passionate as some are about Disney, but I do have a deep love for Disney movies, parks, and products. When it comes to Disney Fashion, however, I am crazed. I want Disney jewelry, makeup, accessories, and more! I go crazy over it! That is why I almost jumped out of my site when I found out that I was receiving an adorable Mickey Mouse Wallet from ShopItFashion.com. Who doesn't love the adorable and famous mouse, right?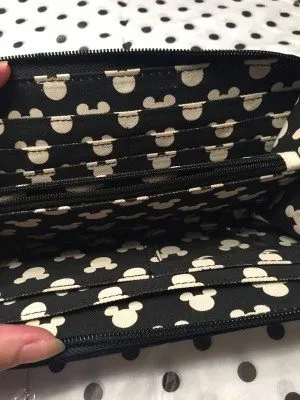 Shop it Fashion's Disney Mickey Mouse Wallet is very fashionable. It is a zip around wallet, so it is very convenient and allows for a lot of storage. It is a beige canvas with adorable Mickey Mouse graphics printed all over it. My only concern would be that it would get dirty easily because of the canvas material, but I plan to keep mine very safe and clean!It is very durable and can be carried without a purse, because it is something that you want to show off! The color really matches anything, but I carry alone or inside of my black purse.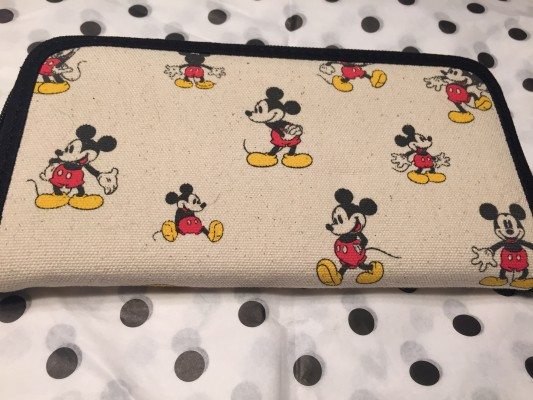 It's quite a good size wallet, so you should be able to fit all of your cards inside of it. The inside is absolutely adorable! It is black with a white Mickey Mouse print. There are 2 large pockets for checks or for cash, 5 regular pockets for your credit cards, and 1 clear pocket for your license. Between all of those pockets is a zipper pocket, which is great for coins or for a little extra protection. Since this wallet is officially licensed by Disney, it has a removable, paper Disney tag on it, making it a perfect gift for a Disney lover in your life!
Thank you for reading: If You Love Disney and Fashion, You Will ADORE This! If you enjoyed this article, Click here to read more Fashion Articles.