iFly Orlando has just announced their new experience on International Drive. Orlando friends and out-of-town visitors – you're going to want to visit this new experience.
A couple years ago, I faced my fears and went indoor skydiving at iFly Orlando! It was absolutely incredible. My anxiety wouldn't allow me to really skydive, so this was the next best thing and it's truly and experience like no other. I'm excited to hear about their relocation and twin tunnel attractions because more people should experience this and i-drive is absolutely the place to get that attention! If you're thinking of visiting, but aren't sure – ask me anything.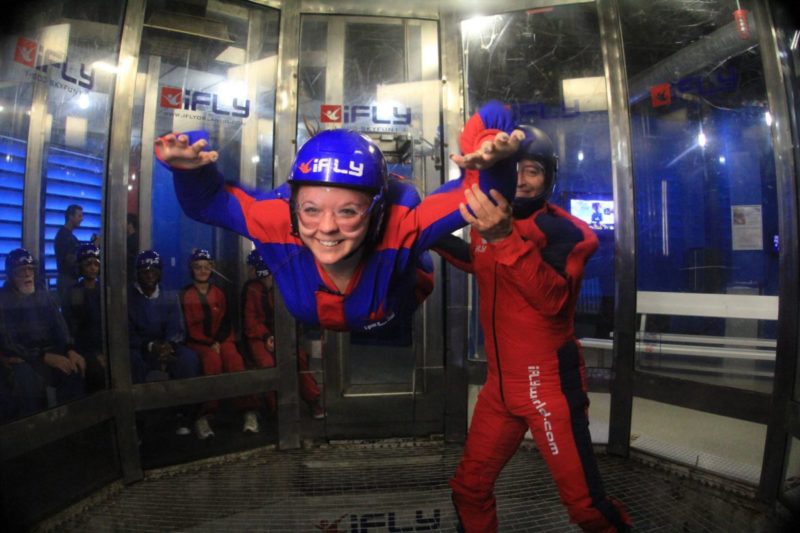 iFLY INDOOR SKYDIVING HAS OPENED NEW, TWIN TUNNEL ATTRACTION ON INTERNATIONAL DRIVE
Popular Central Florida attraction
relocating to bigger location
in heart
of tourism corridor
ORLANDO, FL. – Tuesday, May 9, 2017 – As one of Orlando's most popular non-theme park attractions for nearly two decades, iFLY Indoor Skydiving announces the opening of a brand new, state-of-the-art facility featuring dual wind tunnels. The current wind tunnel located on the south side of I-Drive has been relocated to this new site at 8969 International Drive, next to WonderWorks and is now open.
Two all-glass flight chambers will stand side-by-side in the sleek, ultra-modern facility, ready to deliver the dream of flight to double the number of flyers each year. The tunnels are part of a building design with amenities to easily handle groups and parties of 150 or more. iFLY also offers Science, Technology and Math (S.T.E.M) field trips along with other programs for kids. The new facility will feature an open single–story floorplan that will allow passersby easy viewing of the flight experience.
"We are making this significant investment in Orlando because it's where iFLY started and where we continue to have an enormous and loyal fan base," said Matt Ryan, iFLY President& COO. "Our goal is to deliver the dream of flight to everyone and by relocating to a new, expansive location we will be able to deliver this dream to even more people in the future."
The new facility, in close proximity to the Orange County Convention Center, will replace the original wind tunnel located on the south side of I-Drive. iFLY will host a unique simultaneous closing ceremony and VIP opening party at the new location on Tuesday, June 13th, 2017.
To prepare for their flight experience, customers complete a training class guided by one of iFLY's flight and safety instructors. They then are equipped with flight gear, including goggles, helmet and flight suit, and enter the flight chamber by leaning forward into a smooth cushion of air, with a flight instructor at their side.
All flight packages include training, flight gear, and flight time with an International Bodyflight Association (IBA) certified instructor. The IBA established the gold standard for training and safety standards for indoor skydiving instructors. All iFLYinstructors meet or exceed IBA standards.
"Our new location is right in the middle of the exciting I-Drivecorridor and much more accessible to visitors in the area," Matt Ryan said. "Our decision to relocate on I-Drive is indicative ofthe excitement we have about the Orlando tourism market and economic development in the area."
About the NEW iFLY Orlando: iFLY's new Orlando facility is the company's first to feature two recirculating vertical wind tunnels in the same facility. The two wind tunnels sit side-by-side in the facility and each features a 12-foot diameter flight chamber with wind flow powered by two quiet and clean running electric motors. All instructors at iFLY Orlando are IBAcertified as the best-trained and safest instructors in the sport of indoor skydiving. iFLY
About iFLY Indoor Skydiving: Austin-based iFLYHoldings, LLC., is the world leader in design, manufacturing, sales and operations of wind tunnel systems for indoor skydiving. The company has flown more than 8,000,000 people in a dozen countries and at sea since launching the modern vertical wind tunnel industry in 1998. iFLY has more than 60 facilities operating worldwide with 28 wholly-owned in the US and has significant growth plans across the globe in the next 24 months. iFLY supports and utilizes the safety and training guidelines set out by the International BodyflightAssociation (IBA) to ensure safety and progression of the sport of indoor skydiving. For more information on iFLY, visit www.iflyworld.com or follow us on Facebook, Instagram and YouTube.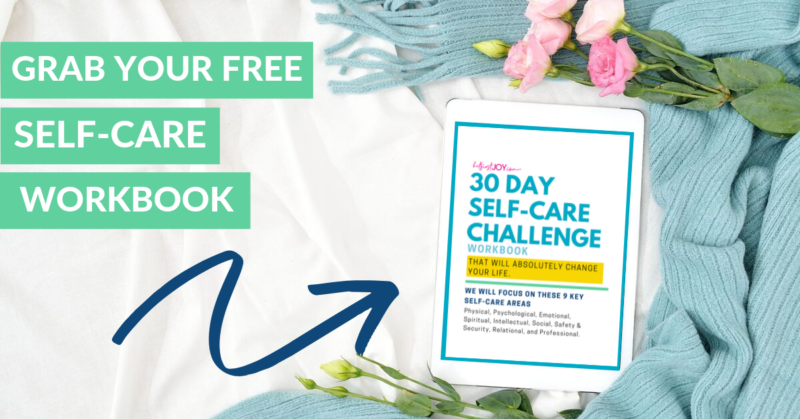 DISCLOSURE
As an Amazon Associate I earn from qualifying purchases. This post may contain affiliate links and/or promotional products, all opinions expressed are that of But First, Joy only. Read my full disclosure.