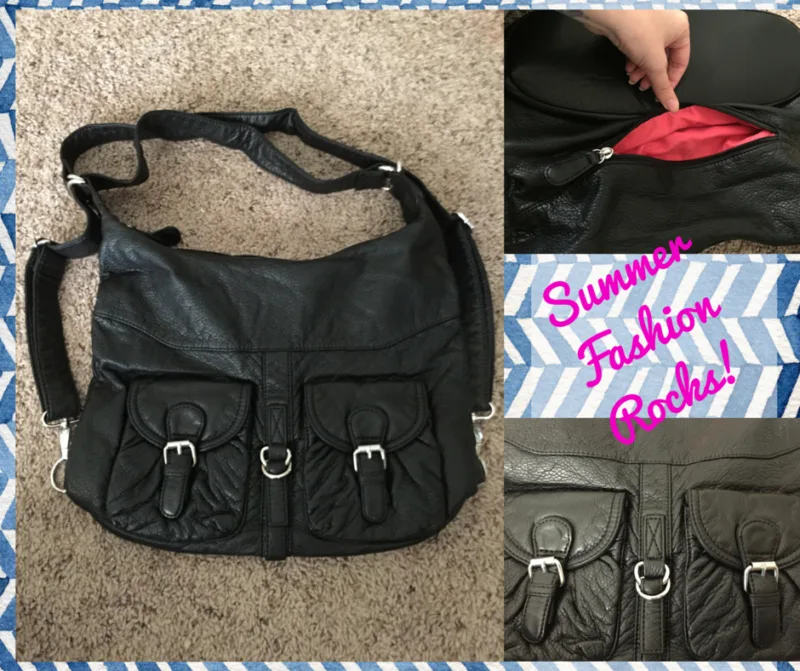 This post contains affiliate links
Summer is in full force. That means tons of adventures, outdoor gatherings, and evenings of fun. Many of my summer days are busy from day to night. I don't always have time to go home and change my outfits. I try to wear something comfortable, yet nice as a day-to-night look. One thing that I always forget about is my handbag. It's almost impossible to find a bag that is comfortable and convenient for my outdoor events and that is cute and stylish for my evening events. I was presented a bag that will take you from day to night with a simple pull of the straps.
Ampere Creations has a beautiful soft vegan leather handbag that converts into a backpack in just a few seconds. When I first received this bag, I was really impressed by how nice and soft it was. The pictures on Amazon just don't do this bag justice. It is one of the softest, if not the softest, bag that I own. I own A LOT of real leather and brand name bags (over 50) so this is really saying something! The quality of the bag is unmatchable. I have absolutely no worries of it ripping, tearing, or wearing out too soon. It's soft, stylish, and durable. Now let's get to the storage and size of the bag.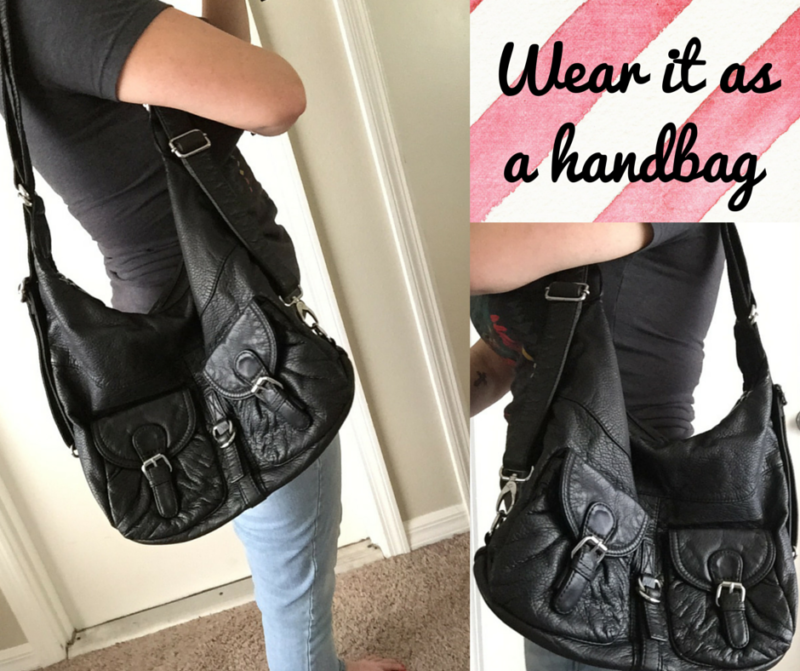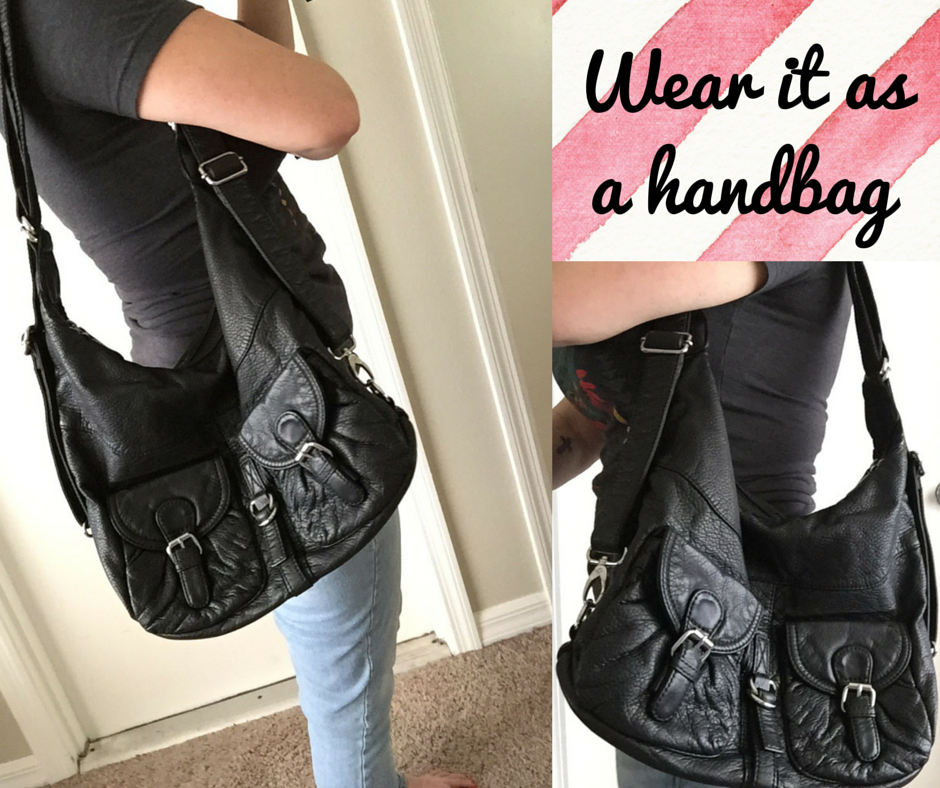 This is a medium size bag. Again, the stock photo doesn't do it justice because it doesn't display the size of the bag. It isn't wide or bulky, but it holds a lot in it's two large zipper pockets. If those aren't enough for you, don't you worry. It has two exterior pockets, as well as a back zipper pocket. I personally love a bag with a ton of pockets and little storage areas. Oh and when you first open this bag. You're in for a surprise! It's a gorgeous HOT PINK! I was so excited to see this. I love a colorful or patterned interior on my bags because it makes it that much more unique and stylish.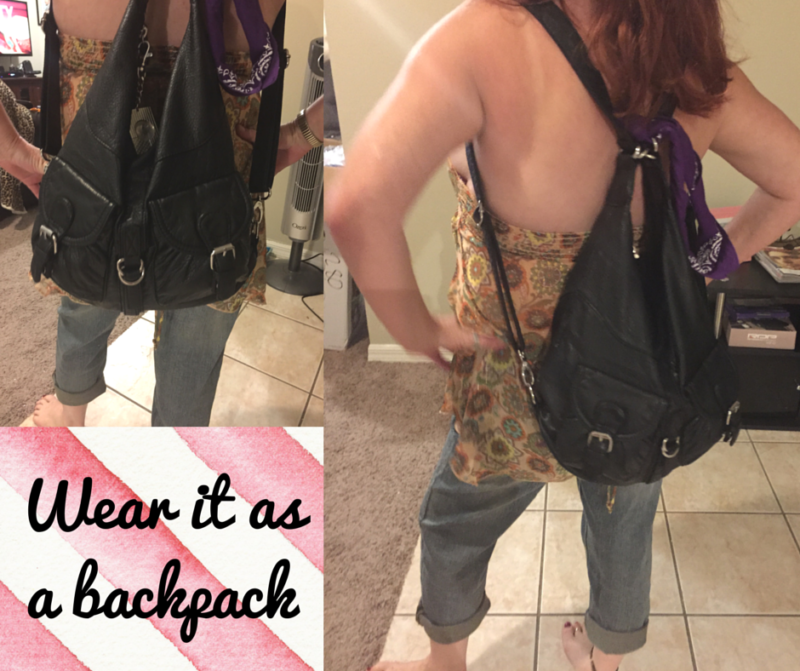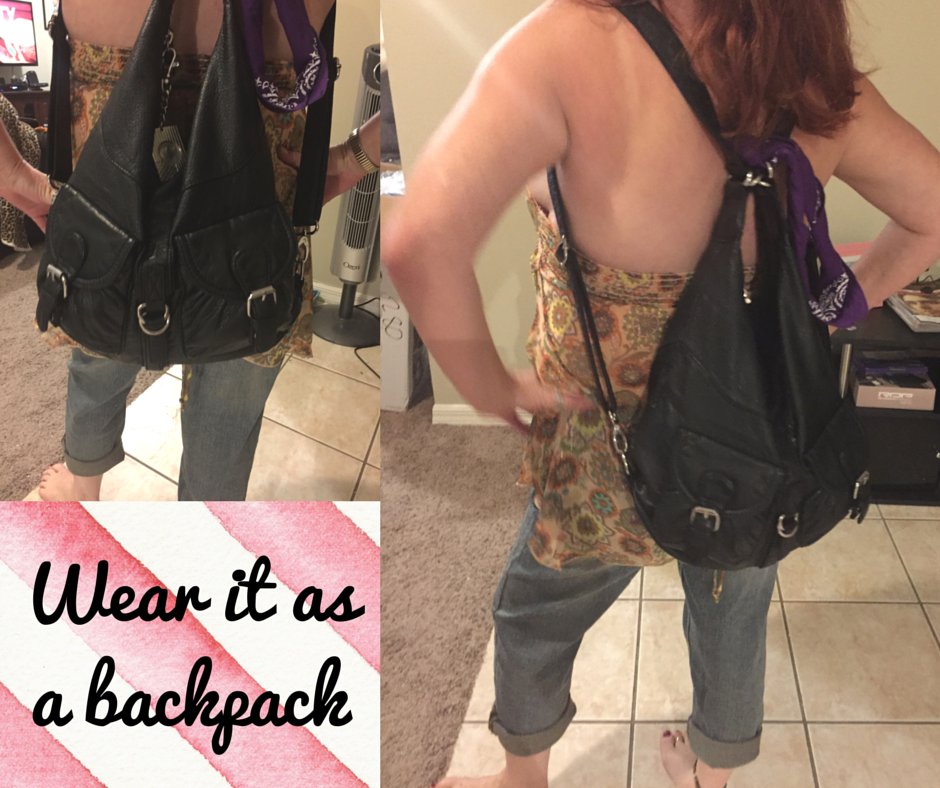 Okay, so for the fun part! This bag converts into a backpack. This makes it a perfect day-to-night bag. You can begin your day with the backpack on your shoulders and end the night with the straps on one should as a hobo or across your body as a crossbody. It really looks nice either way! What's most important is that it is comfortable. The straps aren't hard or too large, so it will look and feel great no matter how you choose to wear it.
This bag is one of my favorite summer bags for so many reasons. If you want something casual, stylish, durable, and unique then bag is perfect for you! It's the best day to night bag. It can be worn on a nice date or to an outdoor concert.