I have been compensated by the JOHNSON'S® Brand for this post;  however, I am sharing my own thoughts.  All opinions are my own.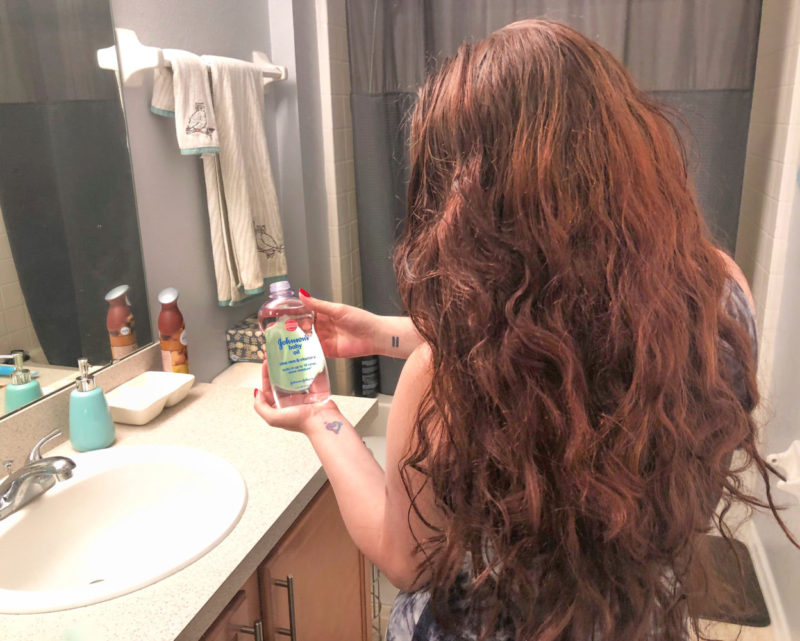 JOHNSON'S® Baby Oil has always been a necessity on my shopping list and not in the way you might think. Long before I had my sweet baby boy, it was in my bathroom cabinet, on my vanity, and even under our kitchen sink. It's a staple in our home. Not only do I smooth it over my son's skin after his bath every night, I use it in my beauty routine every day.
My favorite Johnson's Baby Oil Beauty Hacks for my daily routine
I experiment with JOHNSON'S® Baby Oil on a regular basis. I've done it so much that I have a few really fun beauty hacks up my sleeve. I typically share my secrets with my friends and family when they are a guest in my home, but today I want to share it with all of you.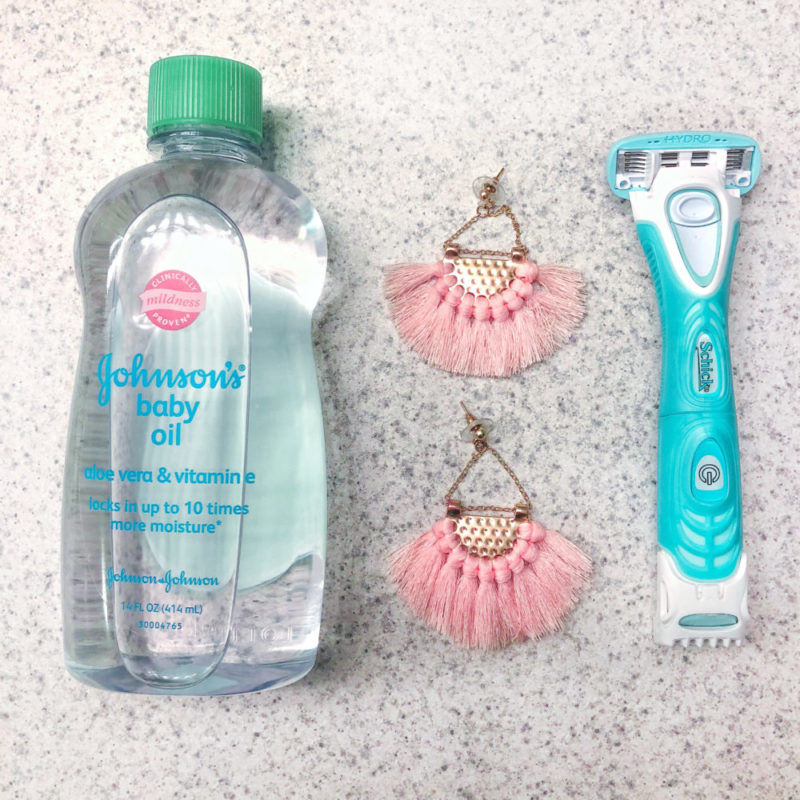 Beauty Hack #1
If you're following me on Instagram, you've seen my latest obsession with fringe and tassel earrings. I'm a bargain shopper so I purchased around 6-10 pairs from an online shop for a very low price. Sometimes buying on a budget means, getting cheaply made products. You get what you pay for, right? I digress.
The fringe on my earrings seemed to be all out of whack when they arrived in the mail. The strings were sticking in every direction and smoothing them out with my hands seemed to not be enough. So, I let the experimentation with JOHNSON'S® Baby Oil begin. I simply put a drop on my fingertips and rubbed it along the fringe and it did the trick! All those whacky strings are now straight and don't look wild. I even took it a step further by buffing up the metal pieces with baby oil. My earrings not only look brand new, but they look a little more expensive than the $3 I paid for them. WINNING.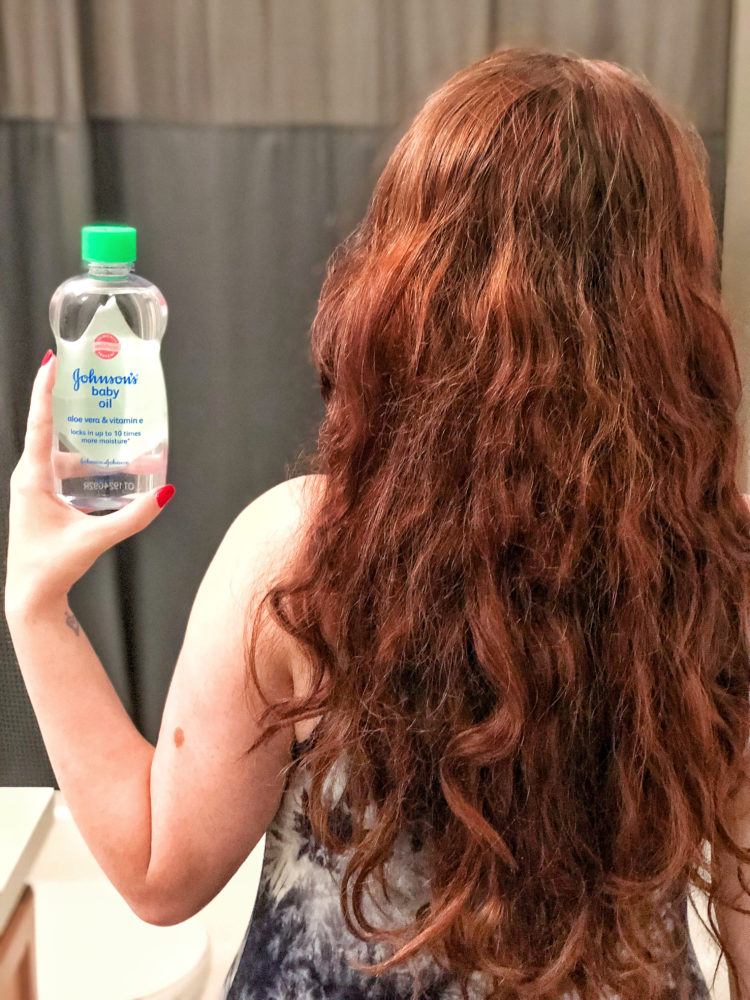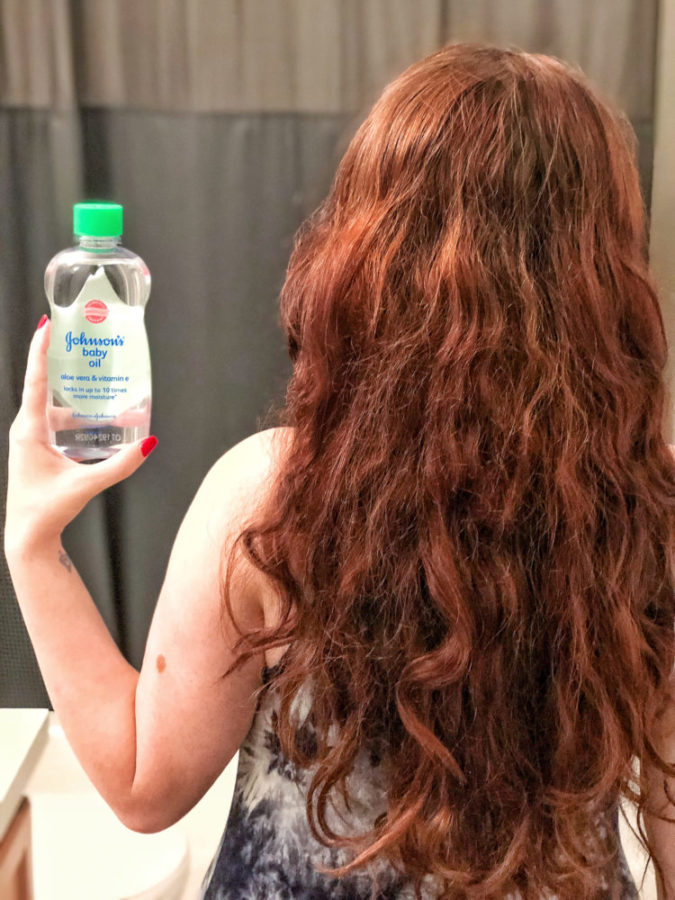 Beauty Hack #2
For as far back as I remember, I've used baby oil to smooth and shine my dull hair. It wasn't until I spoke with a friend that I realized this wasn't a common thing. Yes, you could spend a ridiculous amount of money on an oil designated for your luscious locks only or you could just pick up a bottle of JOHNSON'S® Baby Oil at Walmart near you for only few bucks.
Baby Oil Beauty Hacks for your hair – How I use it
Begin by smoothing a dime size amount of baby oil in your palms. Smooth it onto ends of hair to brighten up that dull color, smooth hair, add some shine, and give it a nice, fresh scent. Add more oil depending on how thick and long your hair is.

Massage a very small amount of baby oil into your scalp every morning to give it some moisture and avoid dandruff.

Combine a small amount of

JOHNSON'S® Baby Oil

with honey to make a hair mask that will give your hair a deep moisture and shine treatment.
Beauty Hack #3
I also love massaging baby oil into my cuticles to give them some moisture or to loosen them up before a manicure. I also rub onto my damp hands after a manicure for more beautiful skin.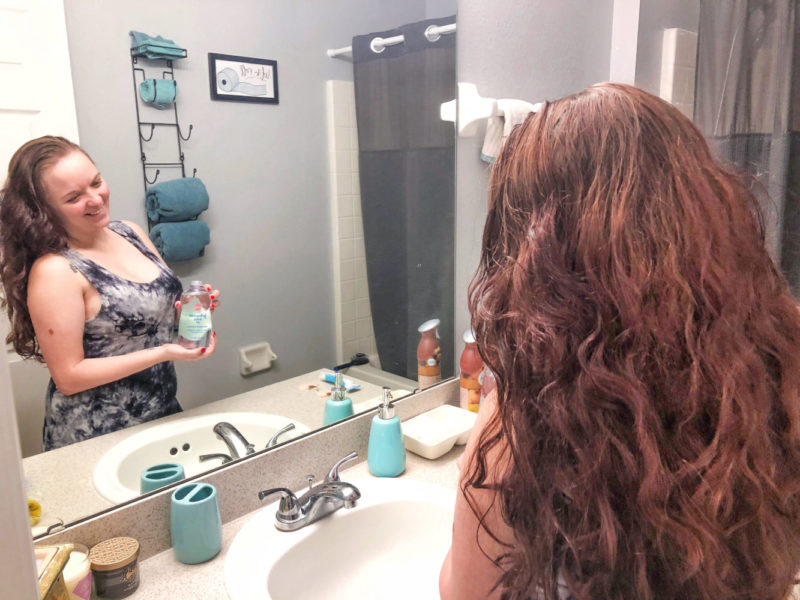 Beauty Hack #4
If you're anything like me, you sometimes forget to pack your good mascara when you travel. Now all you have left is either a cheap, dry mascara or a tube with very little left. How do you hack your mascara? Here's my baby oil makeup hack
Baby oil makeup hack with mascara #1: Smooth a very small amount of baby oil on your top lashes right before applying mascara which will help the dry mascara apply smoothly and will keep your lashes in place. Just be sure to keep it away from your eyes.
Mascara hack #2: If you're tube is running low, just add a drop of Johnson's Baby Oil to the tube, close mascara, shake it up, and you'll get those very last drops out of there!
Beauty Hack #5
Shaving! Forget the shaving creams and gels, just use baby oil. Not only does it make for a smooth shave but it leaves your skin moisturized and glowing.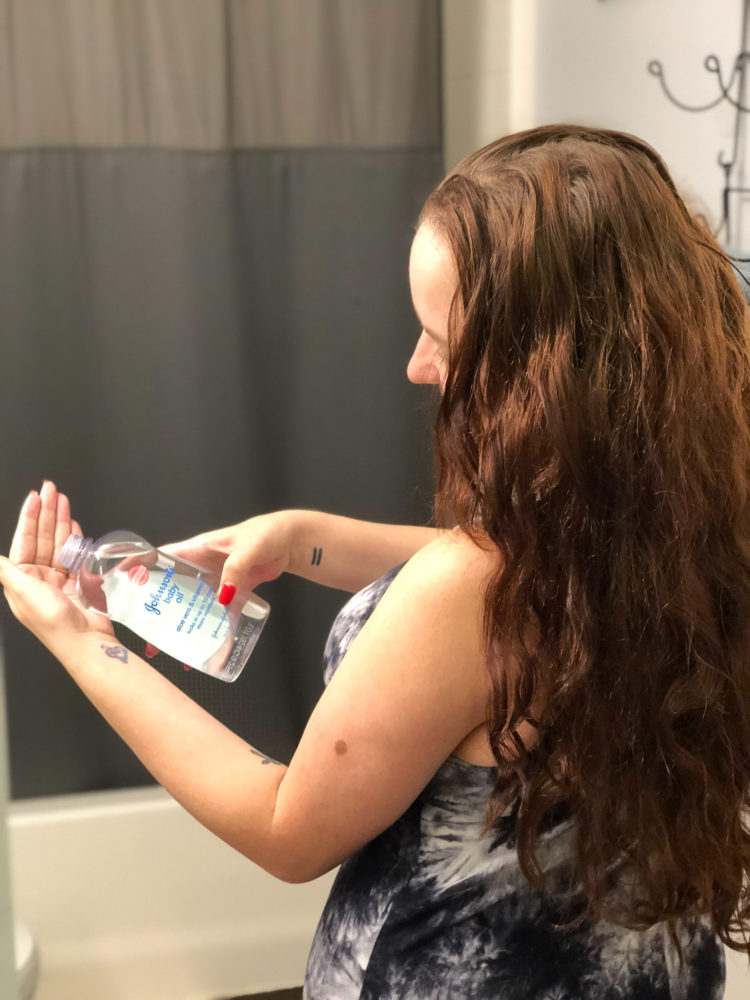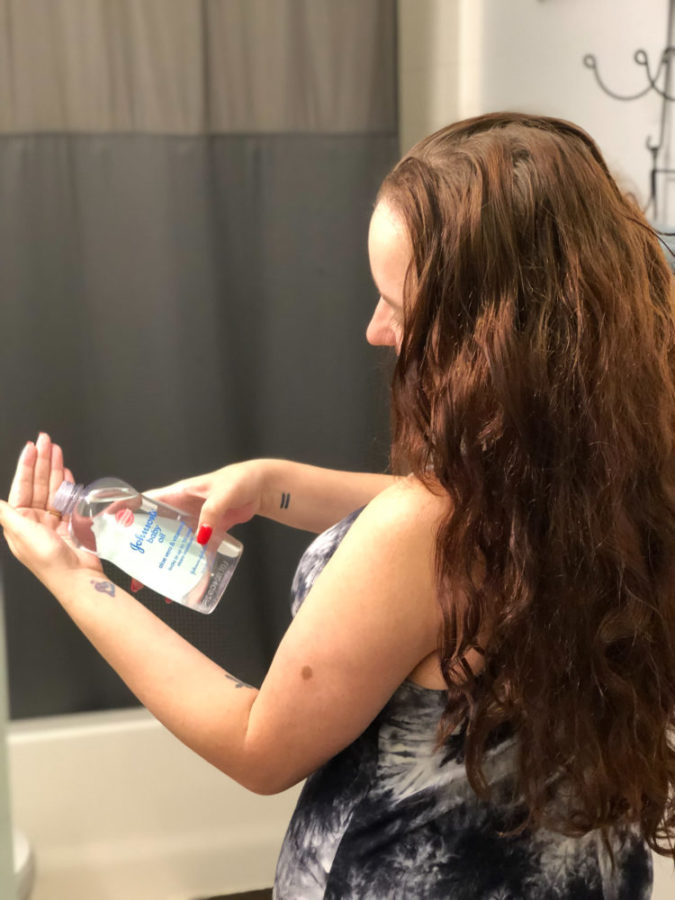 If you want more JOHNSON'S® Baby Oil Beauty Hacks, hop on over to my Blueberry Lemon Sea Salt Hand Scrub tutorial! Your hands will thank you later!
Head to a Walmart.com and grab a bottle of JOHNSON'S® Baby Oil for all your favorite baby oil hacks! Use in-store pickup to get it quickly!
If someone is reporting an adverse event or a product quality complaint, please tell them

 

to

 

call

 

the

 

Johnson

 

&

 

Johnson

 

(J&J)

 

North

 

America

 

Consumer

 

Care

 

Center

 

at

 

800-361-8068

 

during

 

normal

 

business

 

hours

 

of

 

operation:

 

Monday

 

through

 

Friday,

 

8

 

a.m.

 

to

 

8

 

p.m.

 

ET.

 

After

 

normal

 

business

 

hours,

 

they

 

can

 

report

 

adverse

 

events

 

or

 

product

 

quality

 

complaints

 

through

 

www.jnj.com

Contact

 

Us

 

page.
What other beauty hacks for baby oil do you have?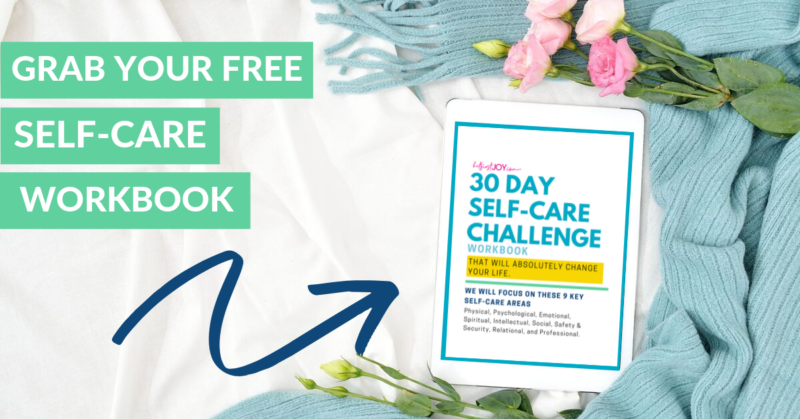 DISCLOSURE
As an Amazon Associate I earn from qualifying purchases. This post may contain affiliate links and/or promotional products, all opinions expressed are that of But First, Joy only. Read my full disclosure.