My boyfriend and I spend half of our week eating at home and the other half eating out. When we eat out it's usually because we don't have time to cook. It's just the two of us so we don't buy groceries too often. We are afraid that it will spoil before we get to enjoy it, so we typically pick up things as we need them. With that being said, we like our meals to be quick and easy, but we aren't willing to lose the enjoyment and flavor in our meals. We expect our meals to be fulfilling, no matter how easy they are to make. Some would call us foodies because we are very open and adventurous with our eating. We know what's good and what is, for the lack of a better word, cheap.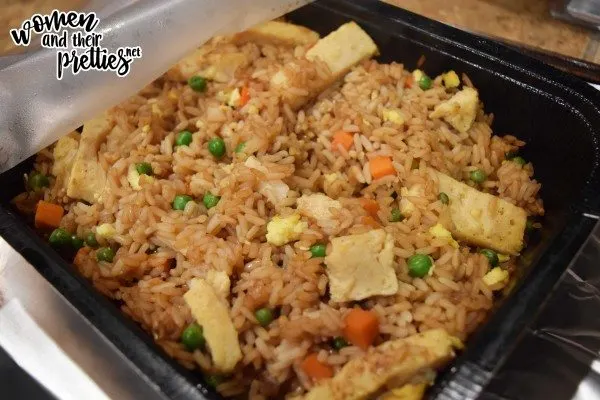 When we discovered the Kahiki meals we were really excited – especially my boyfriend because he would eat Asian food every day of the week. We were excited for a number of reasons. First of all, it's an Asian brand that makes a variety of meals. Secondly, the meals are frozen and quick to make. That was enough to initially reel us in. As a Kahikian Blogger, they sent me a starter pack which was packed full of some of their best foods – egg rolls, fried rice, and sweet & sour chicken. There was quite possibly something else in there that I can't quite remember at the moment. My boyfriend was super excited and decided to make a huge meal for us one night.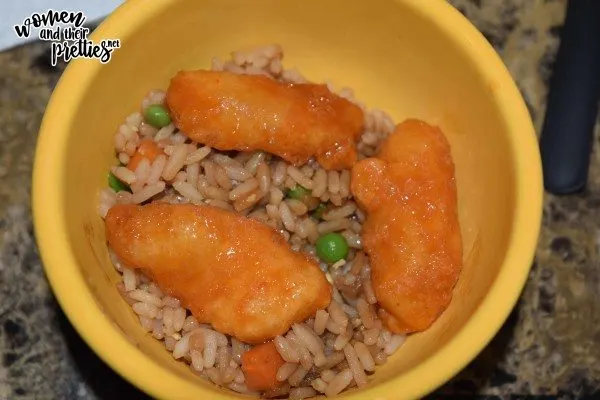 He made all 3 of the foods that I mentioned. The portions are huge. We were really impressed by how much food is in each package. It was enough to feed the two of us and have some left over for later. Everything was quick and easy. He cooked the egg rolls and the Sweet & Sour Chicken in the oven and through the Chicken Fried Rice in the microwave. I would say that it took about 30 minutes for everything to be ready to eat.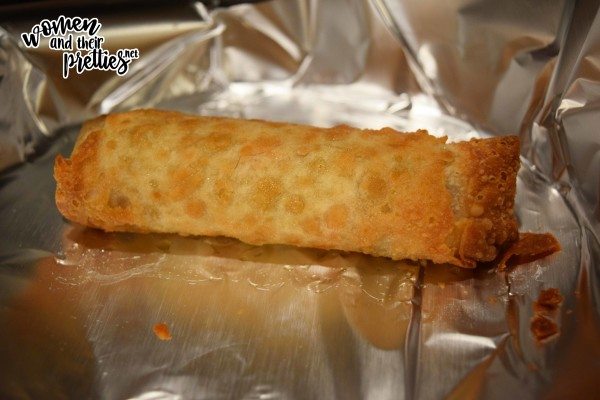 The food itself was really delicious! I was surprised at the unique flavors because you don't find these kinds of flavors in frozen meals, usually. I guess I expected the bland and "typical" flavors that come with other Asian brands. I'm happy to say that we had a delicious dinner and had enough for lunch the next day.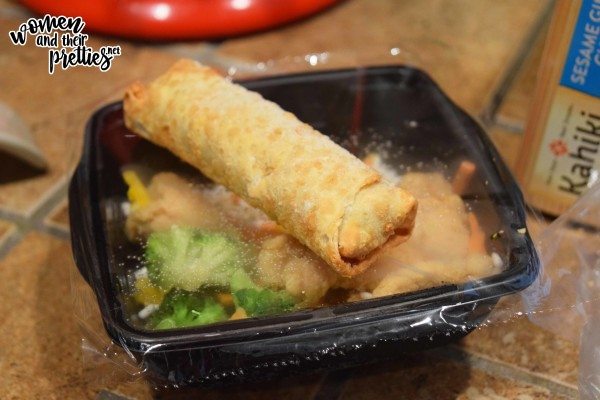 On another day, my boyfriend decided to enjoy one of their Bowl & Roll meals which includes an entree and an eggroll. He made these in the microwave which only took a few minutes. I heard him oohing and ahhing from across the room, so I'm pretty sure he enjoyed it.
Wait! Don't leave just yet. Be sure to participate in the 12 Asian Flavors of Christmas annual giveaway!
Also, be sure to Join The Club to become a Kahikian for special deals, news, and discounts!
Connect with Kahiki: Facebook / Instagram / Twitter / Pinterest