#Blogged: Keep your New Years Resolution with @JambaJuice @JJ_HomeSmoothie & Enter To Win! #Giveaway http://t.co/YweTr1fCCp

— Joyce Duboise (@JoyceDuboise) February 17, 2015
Did you know a staggering 92% of all New Year's resolutions have failed by mid-Feb? Well, it is around that time and I am sure many of you are losing focus. Maybe you have set unrealistic goals or maybe you just aren't as motivated as you once were. Sometimes you need something new and exciting to get the ball rolling again! Jamba At-Home Smoothies can help get the plan back on track by offering an easy, nutritious, filling, low calorie meal/snack solution.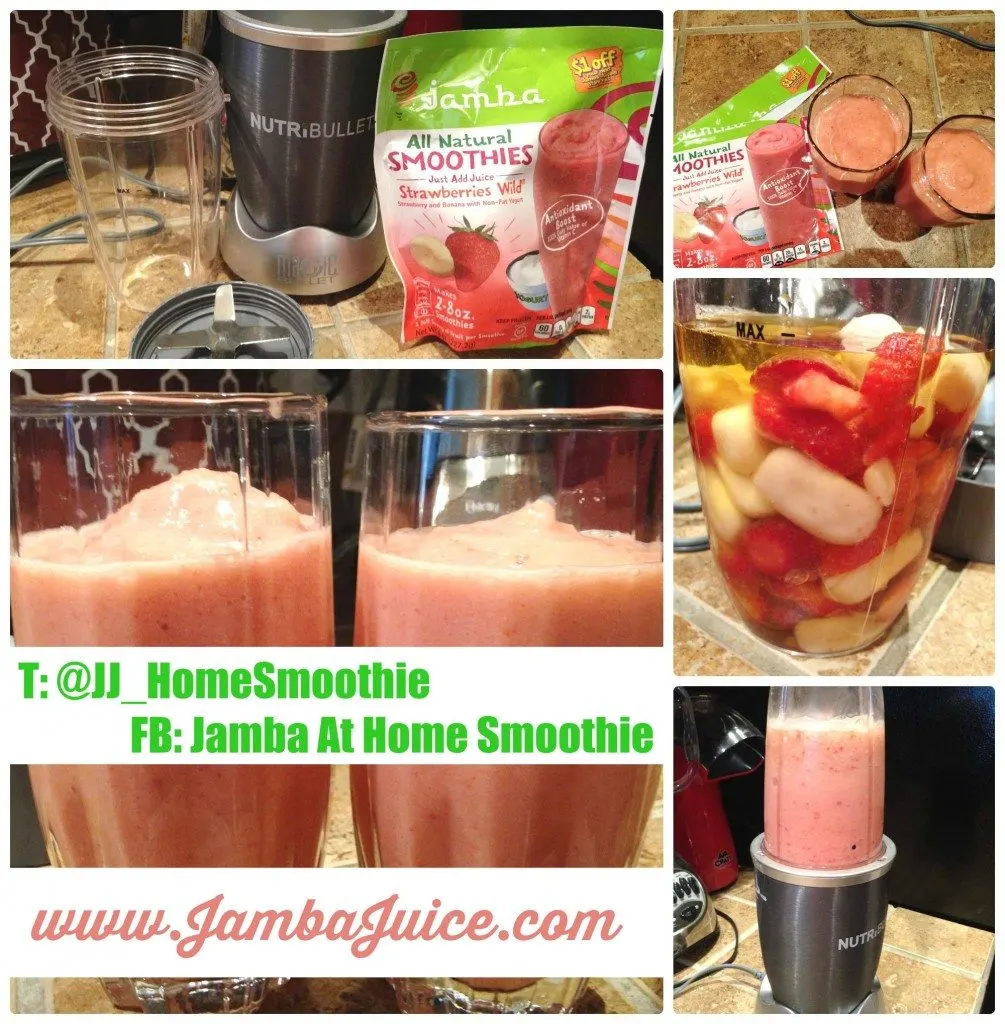 I am sure everyone has tried Jamba Juice before. If you haven't I would think it's because you don't have one near you or because you don't get out much. That would be the only explanation that I would accept. How could you pass up the fresh, healthy, fruity, deliciousness of a Jamba Juice smoothie? If you are someone that doesn't get out much, then Jamba Juice has you covered. You can drink Jamba Juice right from your home!
Jamba Juice has a variety of delicious at-home smoothies that you can pick up at a grocer near you. These smoothies are absolutely delicious! They are just as good, if not BETTER than the smoothies that you will purchase directly from Jamba Juice. The best part is that you can make it exactly how you want it. You can add orange juice or apple juice, whichever you prefer. It is really easy to make! Pour the contents of the package into the blender with a cup of juice and blend it! I love Jamba Juice because their At Home Smoothie Kits have fruits and veggies, which make them really unique. All bags contain real frozen fruits and veggies, so you don't have to worry about any artificial flavors or ingredients.
Strawberries Wild is my #1 favorite of the smoothies, but I also love the Caribbean Passion! They are both delicious and full of nutrients. They are sweet enough to keep you coming back for more. This is a healthy smoothie that doesn't have that "healthy taste". Keep your New Years Resolution with Jamba Juice At-Home Smoothies!
Pick these up in a grocer near you or click here to see where to buy!
Visit www.athomesmoothies.com for more information
Connect on Social Media: Facebook / Twitter / Pinterest

Jamba Juice At Home Smoothies