The Lady and The Tramp Blu-ray and Digital is coming soon and my pretty little self is screaming on the inside! Being the animal lover that I am, Disney animals have always been my favorite. In partnership with the Disney home release team, I'll be adding this to my collection and giving a copy away to one lucky reader. Enter Below!
More about the new Lady and The Tramp Blu-ray
Disney's cherished animated classic, "Lady and the Tramp," will join the highly celebrated Walt Disney Signature Collection! As one of the greatest love stories ever told, "Lady and the Tramp" is sure to melt the hearts of generations with its beloved characters, brilliant animation, memorable music and sweet sentiment. Every member of the family will treasure this timeless tale—loaded with three versions of the film, classic bonus material and three all-new features—when it heads home on Digital and on Movies Anywhere Feb. 20 and on Blu-ray on Feb. 27!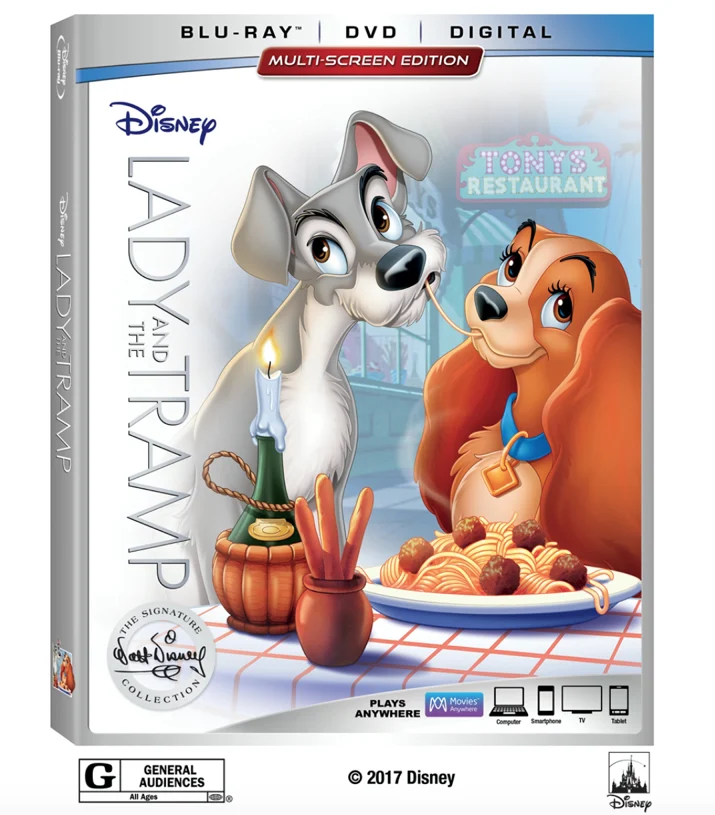 Lady and The Tramp Bonus Features
BLU-RAY & DIGITAL*:
Film Versions
Original Theatrical Edition – Enjoy this cherished Disney classic that captivates audiences of all ages.
Sing-Along Mode – Sing along with all your favorite songs as you watch the movie.
Inside Walt's Story Meetings – As you view the film, hear reenactments of Walt's story sessions with animators and see how their ideas were realized on-screen.
New Signature Bonus
Walt & His Dogs – Through archival recordings and photos, hear the tales of the dogs Walt Disney owned and loved over his lifetime.
Stories from Walt's Office – Take a tour of Walt's office suite on the Studio lot, carefully re-created to look just as it did when he occupied it.
How to Make a Meatball and Other Fun Facts About "Lady and The Tramp" – Watch a delicious lesson on how to make perfect meatballs with teen chef Amber Kelley and Oh My Disney Show Host Alexys Gabrielle.
Songs
"Peace on Earth"
"What Is a Baby/La La Lu"
"The Siamese Cat Song"
"Bella Notte"
"He's a Tramp"
Classic Bonus Features
Diane Disney Miller: Remembering Dad – Walt's daughter shares memories of her father and Disneyland's early days, as well as a look at his apartment above the firehouse.
Never-Recorded Song – "I'm Free as the Breeze" – Take a listen to a song originally meant to be sung by Tramp.
Deleted Scenes
Introduction of Boris – Tramp wasn't always meant to be Lady's only suitor. Meet Boris the aristocrat and Homer the peasant in this deleted scene.
Waiting for Baby – Lady watches as Jim Dear plans out his new son's future in this early storyboard.
Dog Show – See the storyboards for this deleted scene in which Lady and Tramp unexpectedly find themselves in the middle of a dog show.
Enter to win a Lady and The Tramp Blu-ray
Lady and The Tramp Blu-ray Giveaway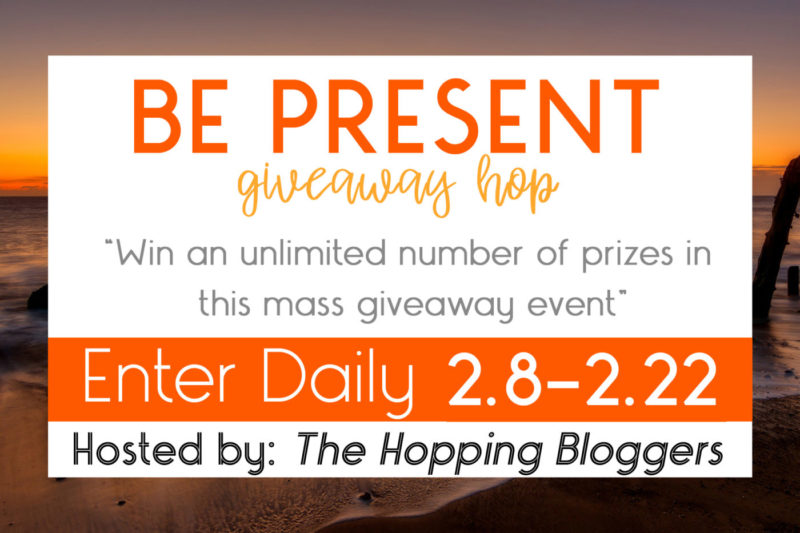 Welcome to the Be Present Giveaway Hop brought to you by The Hopping Bloggers!
Hosted By: Mama's Geeky & Women and Their Pretties
Each giveaway has a value of a minimum of $15, however some are worth much more. Be sure to enter to win all of them because there is no limit to how many you can win. GOOD LUCK!
If you're a blogger looking to connect with brands: Join The Hopping Bloggers database and get started today!
If you're a brand looking to work with a network of professional bloggers: Check out the creative campaigns The Hopping Bloggers has to offer!