Thank you Babblebox.com for sponsoring this DIY Large Gift For Cooks post!
When it comes to fall, some people never leave the kitchen. This DIY Large Jar Gift For Cooks is the perfect way to thank this season's host or chef!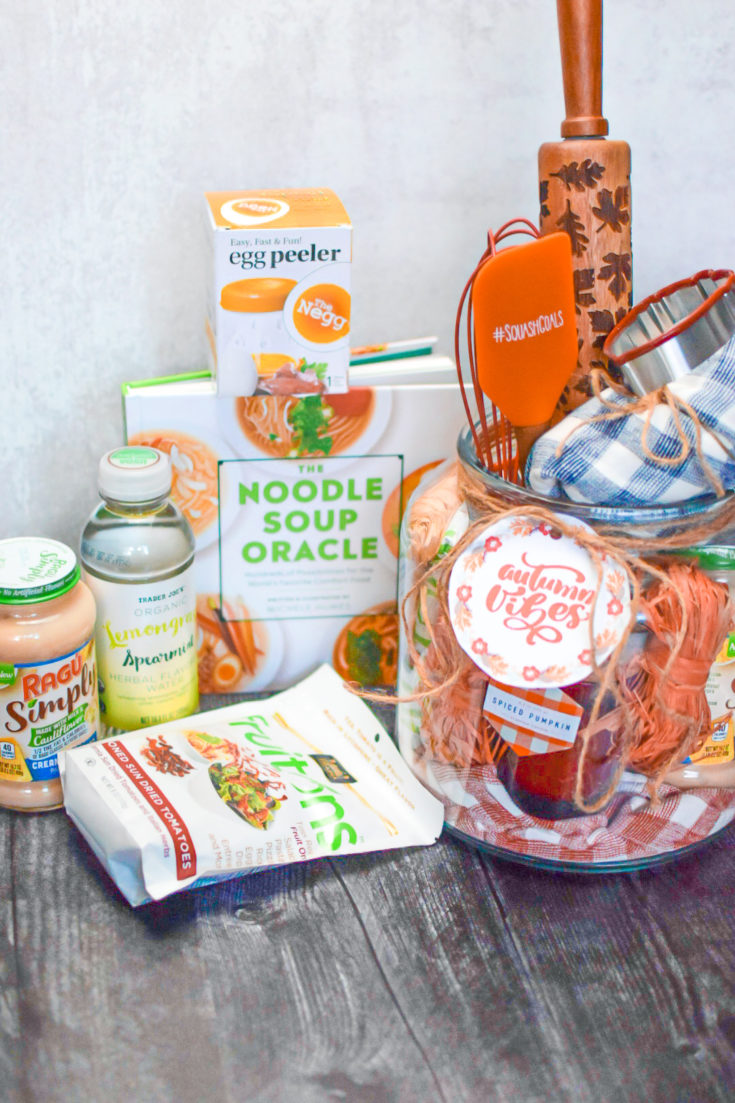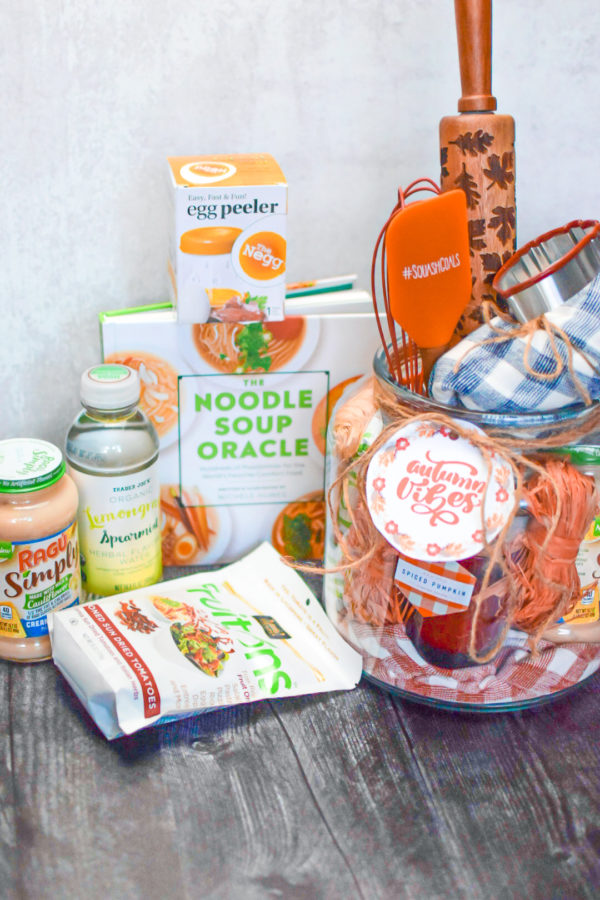 Blankets, hoodies, candles, snacks, and pumpkin everything. Are you thinking of fall? I sure am! We may not get much of a "season" here in Florida but that doesn't stop me from spreading the love.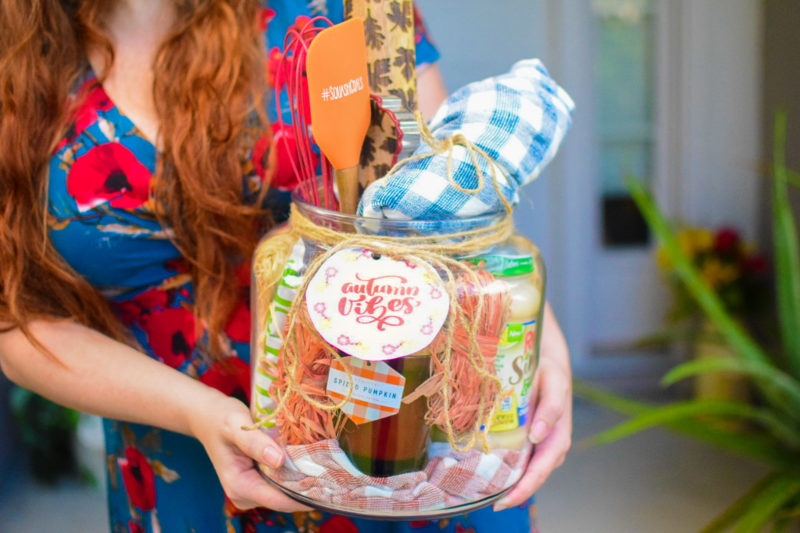 Tis the season for many great family meals! What better way to thank the chef or the host than by making them a Fall Cooking gift basket or in this case, gifts in a jar?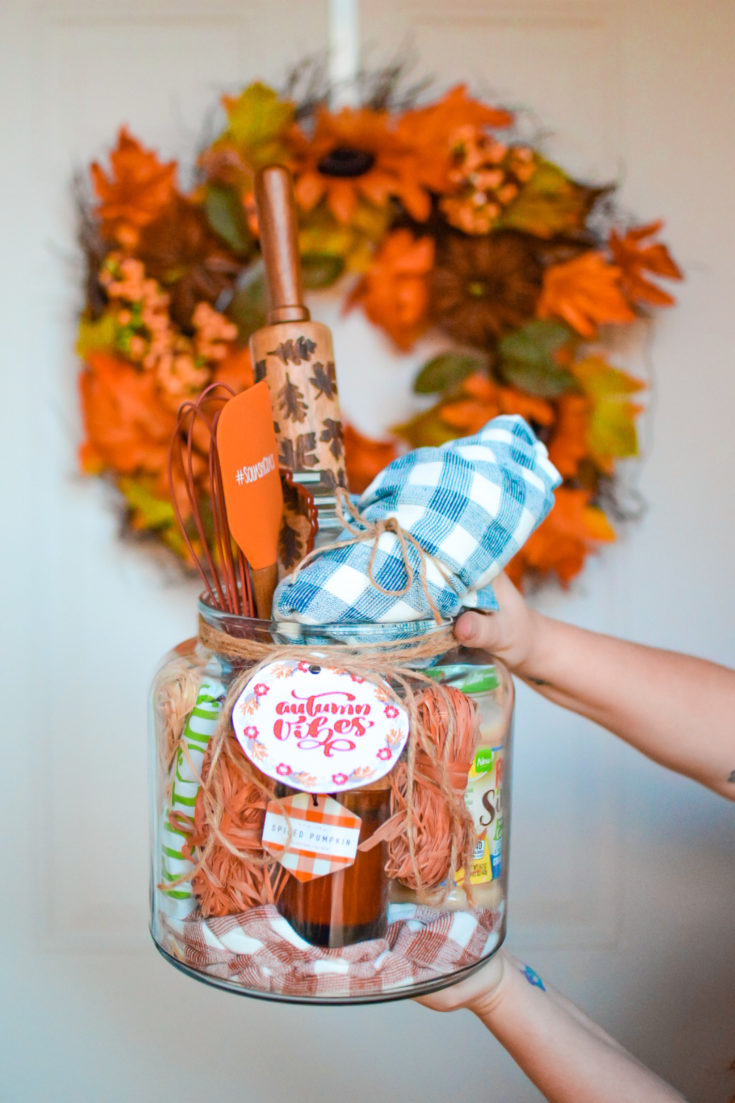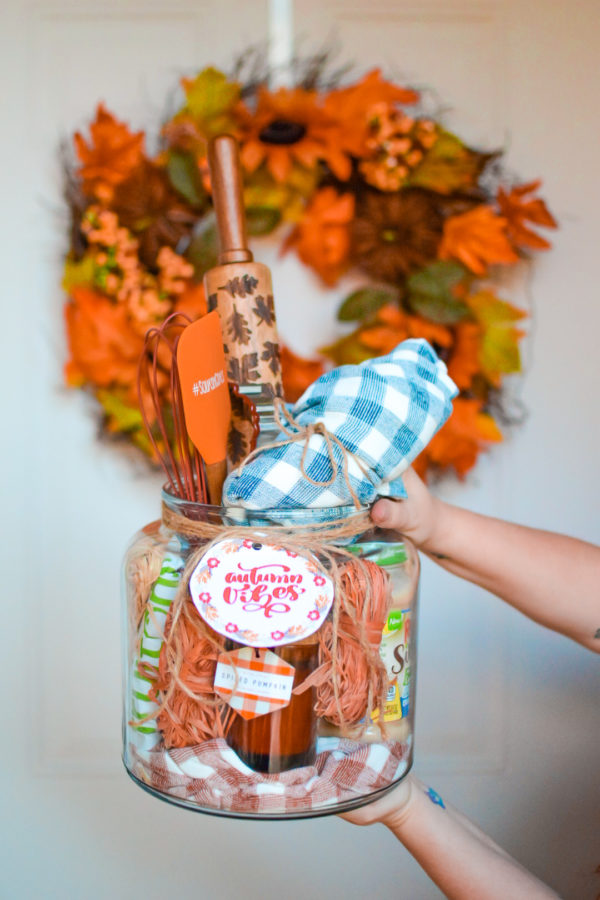 DIY Large Jar Gift for Cooks
This Large DIY Jar Gift is an easy way to give thanks to those who are in the kitchen all season long. I've included a few of my food favorites for fall, some useful tools, and a few other fall-themed items to really make the recipient feel special.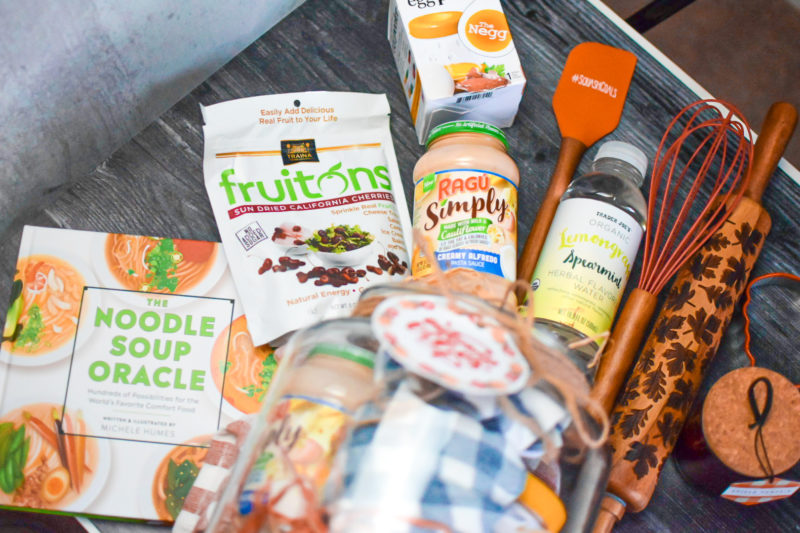 But first, I want to tell you more about the products I'm featuring and why I've chosen then.
More About The Products I Picked:
As I previously mentioned, this gift jar is fall-themed so I made sure to pick festive items, along with some of my favorite foods that are unique, yet great to cook with.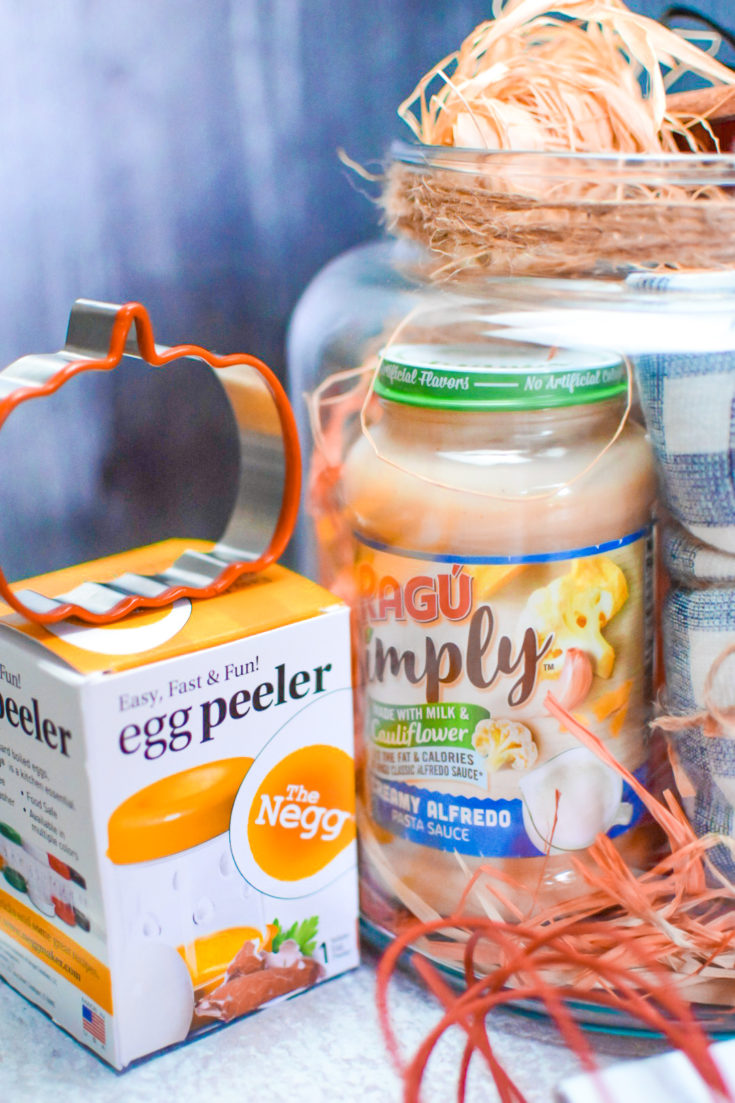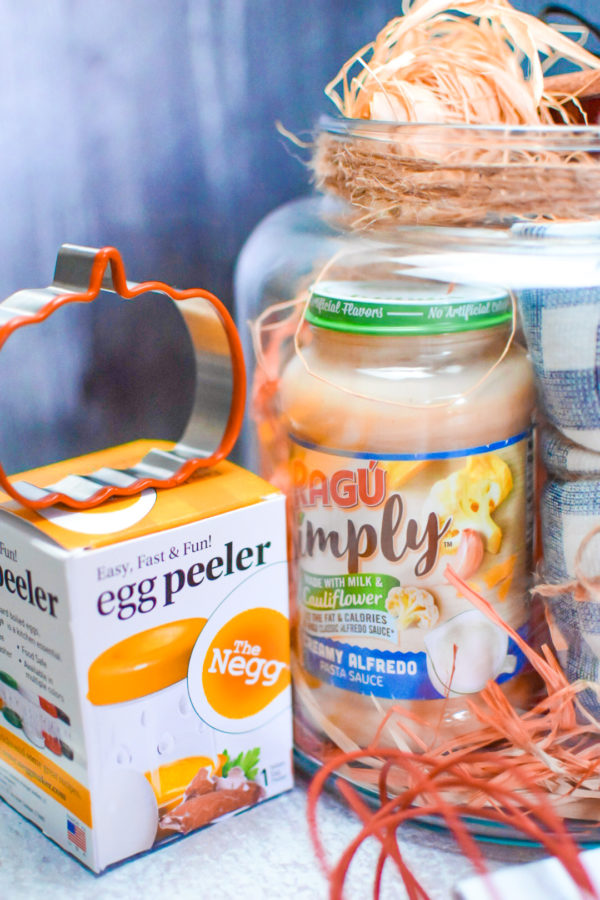 1. Creamy Alfredo Sauce
Every home cook has this in common: they like to experiment. So, when I saw this RAGÚ Simply Creamy Alfredo with Cauliflower, I knew I had to gift it.
With the Keto recipes on the rise, Cauliflower is very trendy right now. This sauce in particular is made with with half the fat and calories. Can't you just hear the pasta dinner screaming your name?
You could even print this Alfredo Chicken Tomato recipe to gift along with the sauce.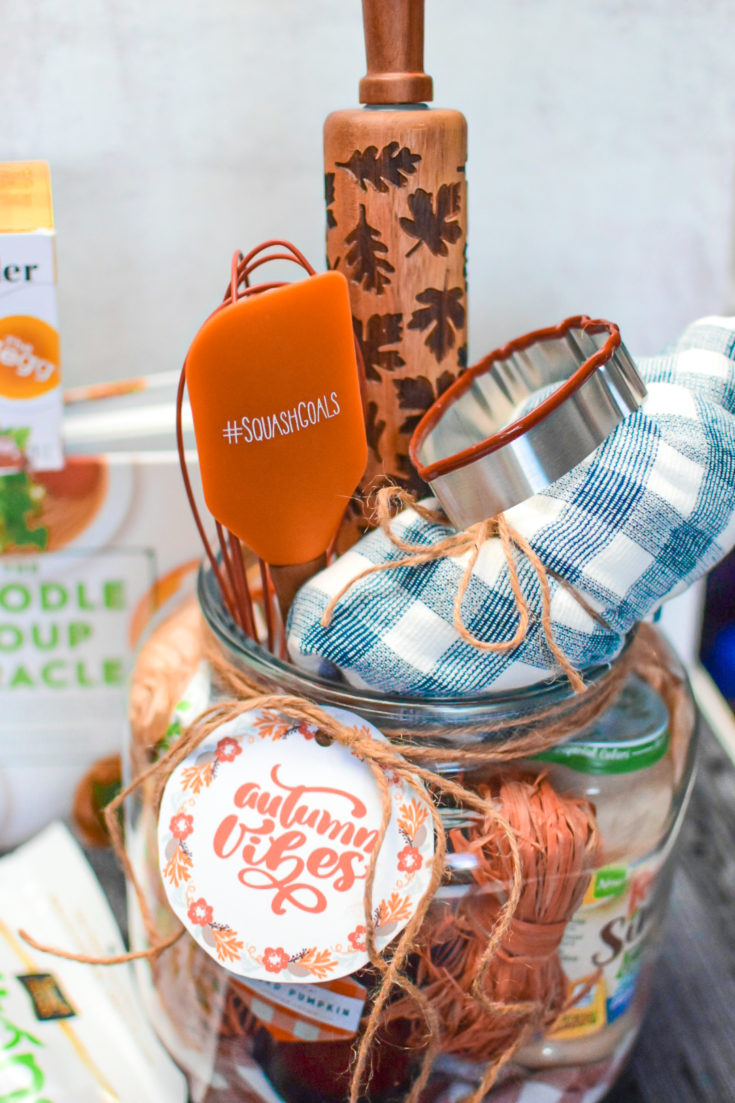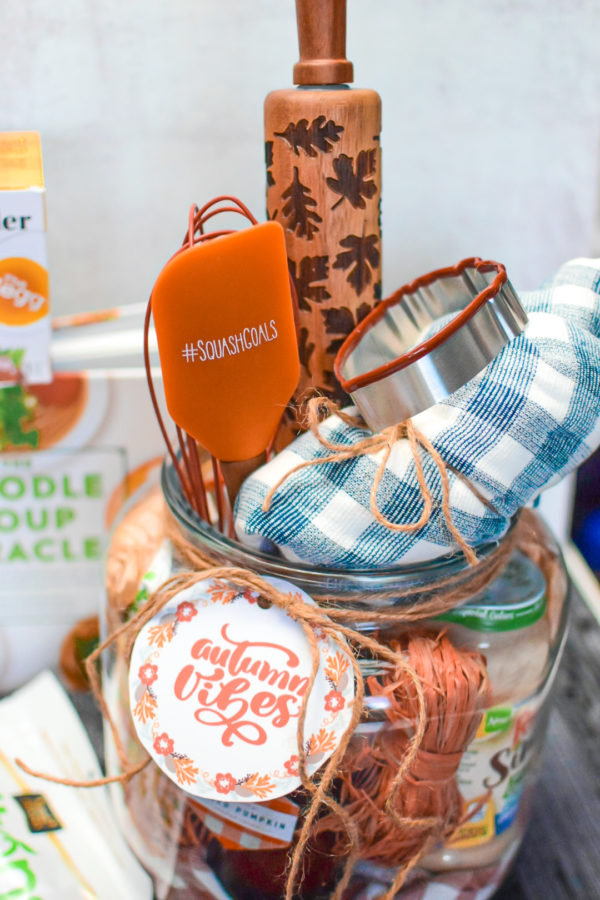 2. Fall-themed Towels
We can't ever have enough kitchen towels, right? I picked up a color quality towels to include in the gift jar to give it some fall color.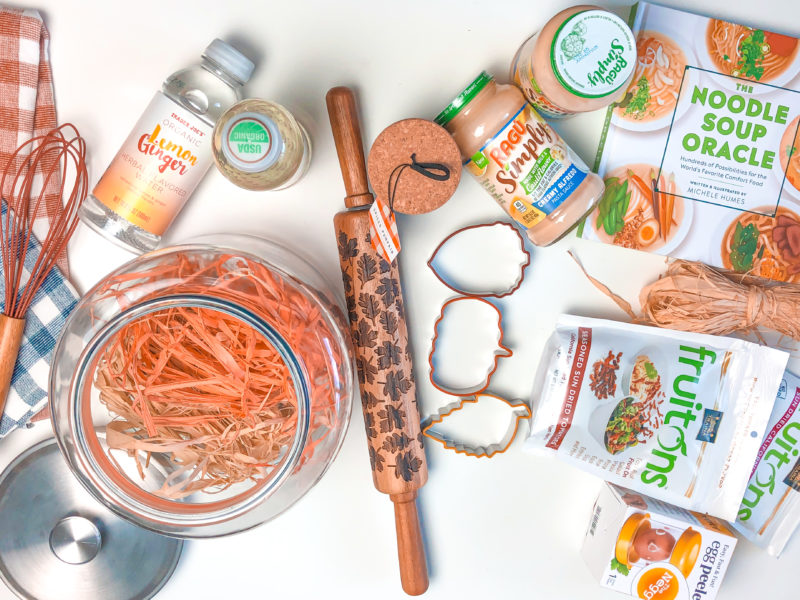 3. A Noodle Soup Cookbook
You can't give a gif basket for cooks without including a really great cookbook. Rather than giving the typical comfort food recipes, I thought I'd stick to something trendy and Ramen and Pho are totally the in thing right now.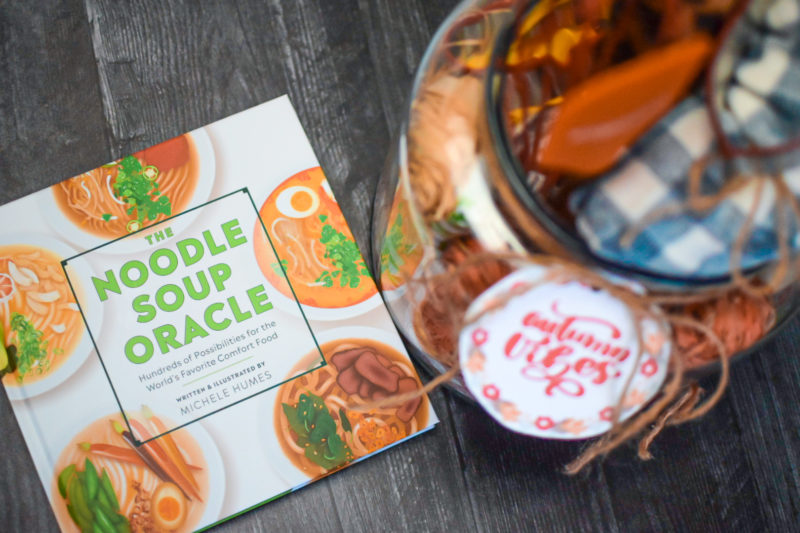 THE NOODLE SOUP ORACLE: Hundreds of Possibilities for the World's Favorite Comfort Food by Michele Humes felt like an obvious choice. It's a fun cookbook with not only recipe, but cooking hacks!
4. Fall Cookie Cutters
You can never have enough cookie cutters, especially as the holidays roll in. By including Fall cookie cutters, you can really stick to the theme of the DIY gift basket. In this case, the theme is FALL so these cookie cutters are the shape of leaves.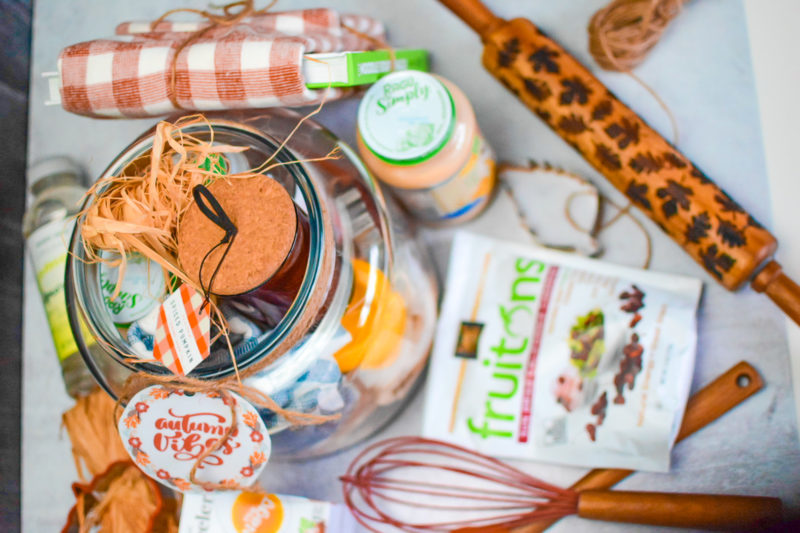 5. An Egg Peeler
The Negg is what inspired this gift jar for cooks! I personally know how tedious it is to peel eggs, especially when you're in a rush to get a dish finished! That's why I love Negg.
This hard-boiled egg peeler, gets the shell off the eggs without the fear of completely ruining them.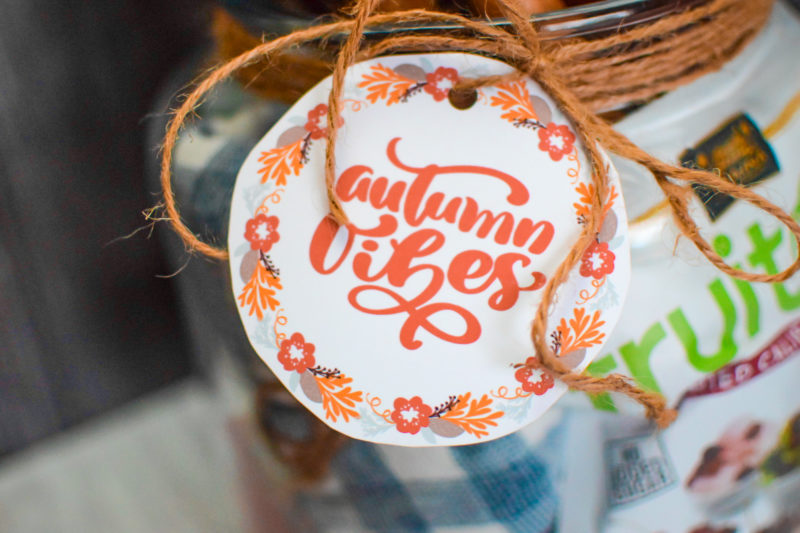 6. Fall Scented Candle
Nothing screams fall like the scents of pumpkin, spice, and everything nice. You can find a nice fall scented candle just about anywhere!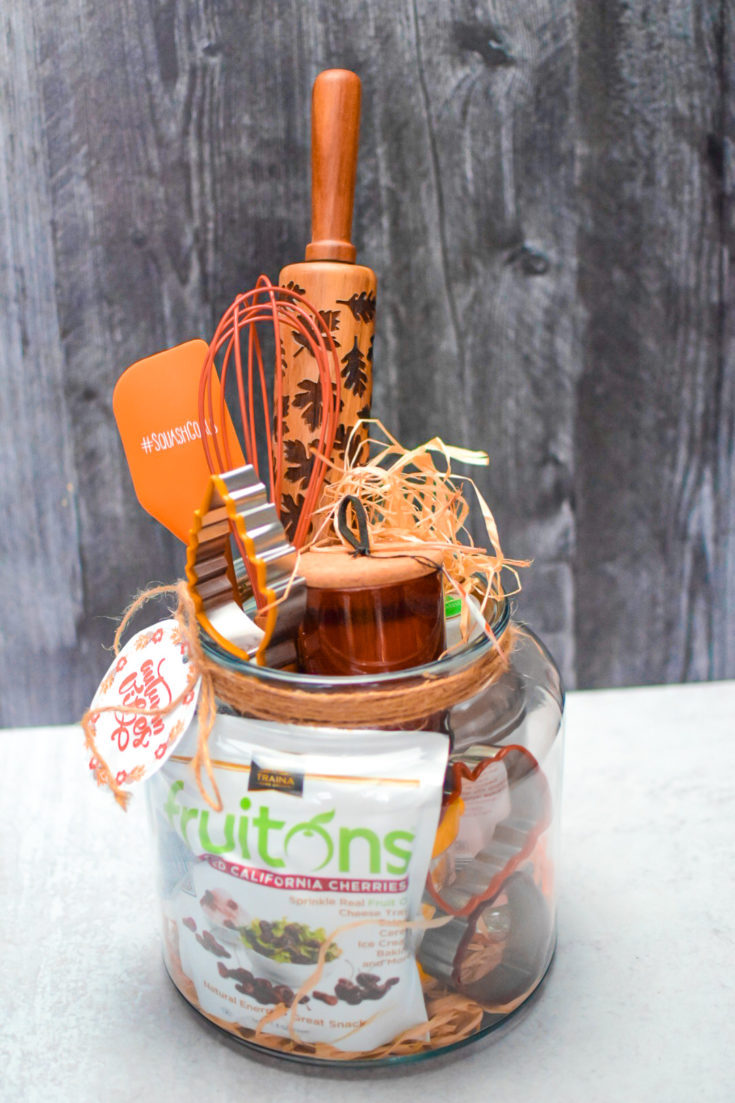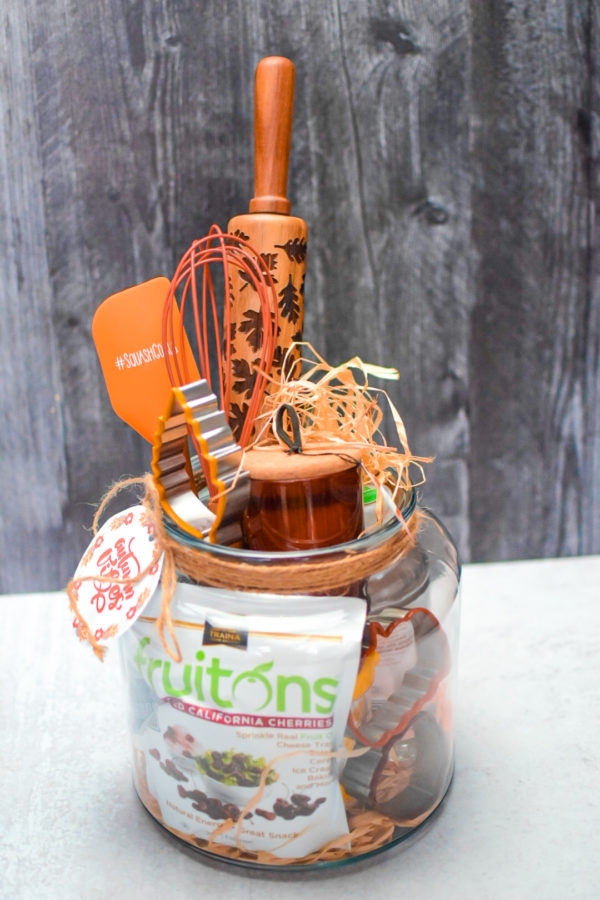 7. Sun-Dried Fruits
What I love about sun-dried fruits is they are easy to snack on and great to cook with. They can be added to salads, cookies, homemade trail mix, and even warm dishes.
The Traina Foods brand offers a great variety sun-dried fruits and blends.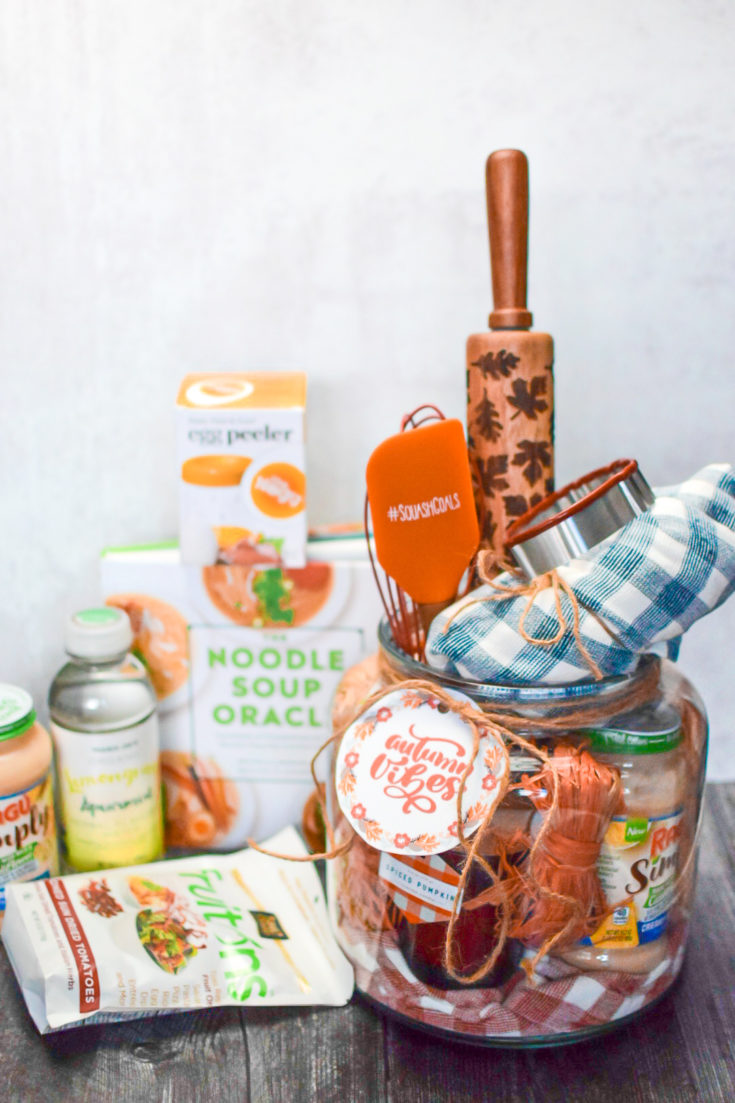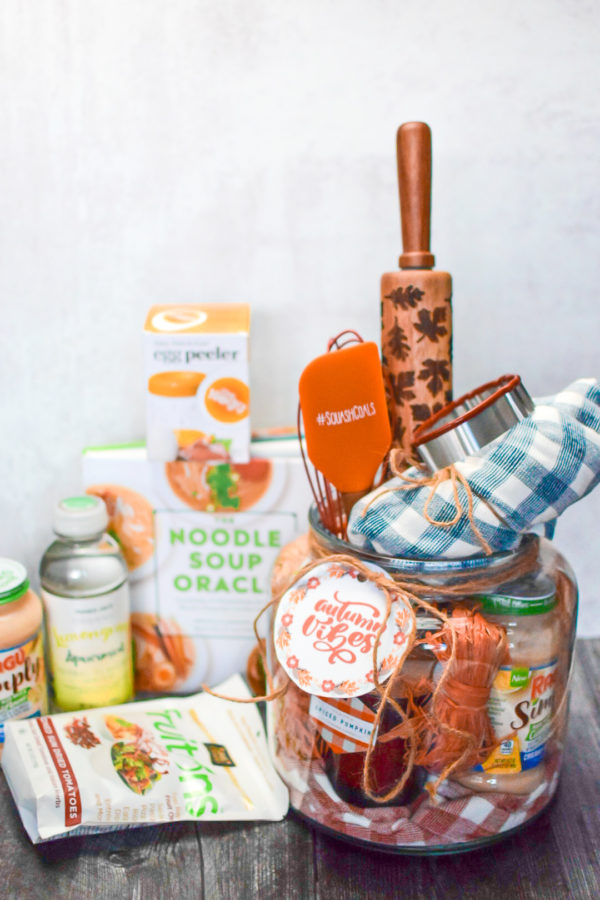 8. Fall Cookie Roller
Cookie rollers are so much fun! I don't know a single home cook who wouldn't be giddy over a themed cookie roller! You can find these at a retailer near you in the seasonal aisle.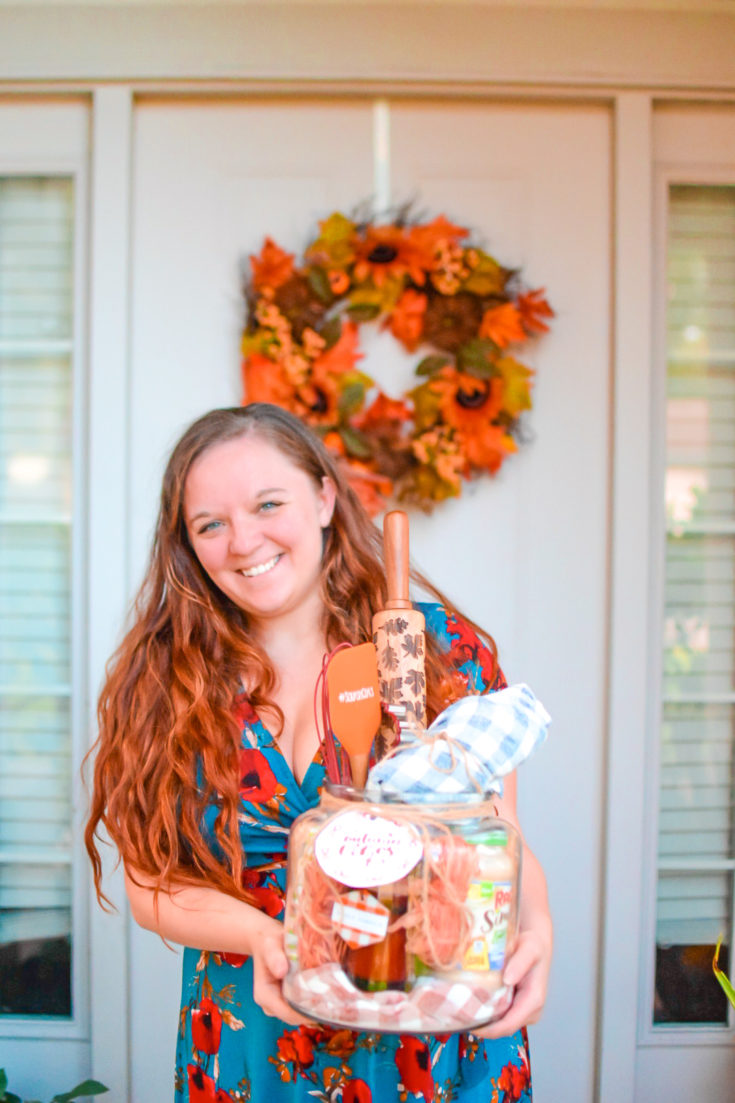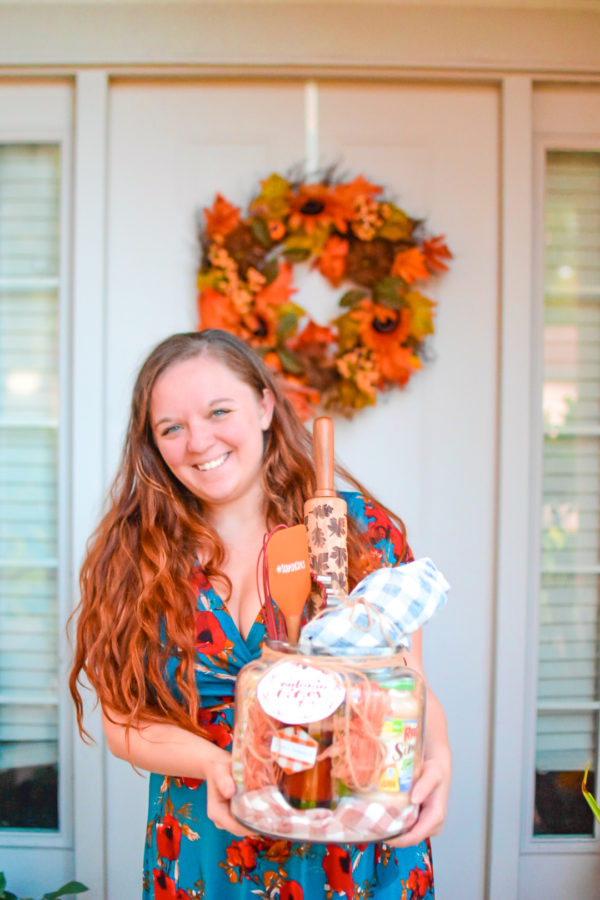 9. Organic Herbal Flavored Waters
I thought it would make sense to include something to quench a cook's thirst. These Trader Joe's Organic Herbal Flavored Waters are great to keep on hand when you need to hydrate, but also want a little flavor!
With zero calories, zero sugar, and zero sweeteners – this water + herbs is something anyone could enjoy. Get these at a Trader Joe's near you!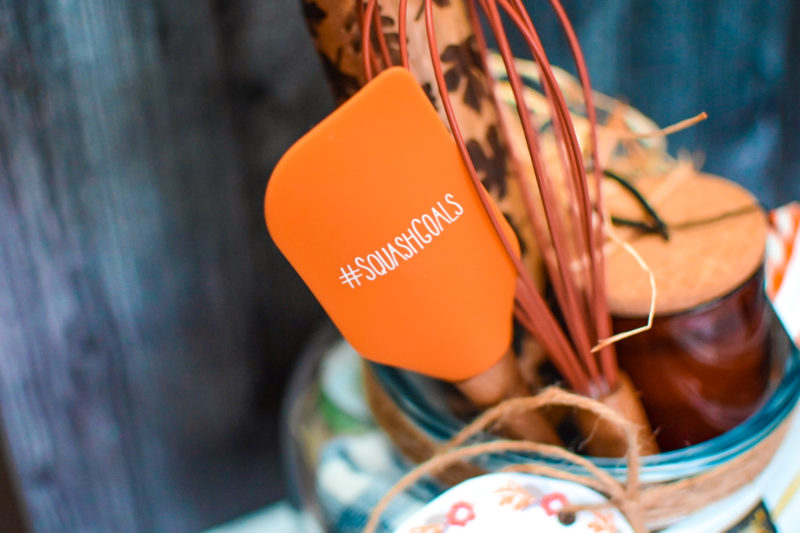 10. Fall Baking Utensils
Finally, you've got to include themed cooking utensils. They are just so cute. Not only are cooking utensils fun to use for the season, they are nice to display during the holidays.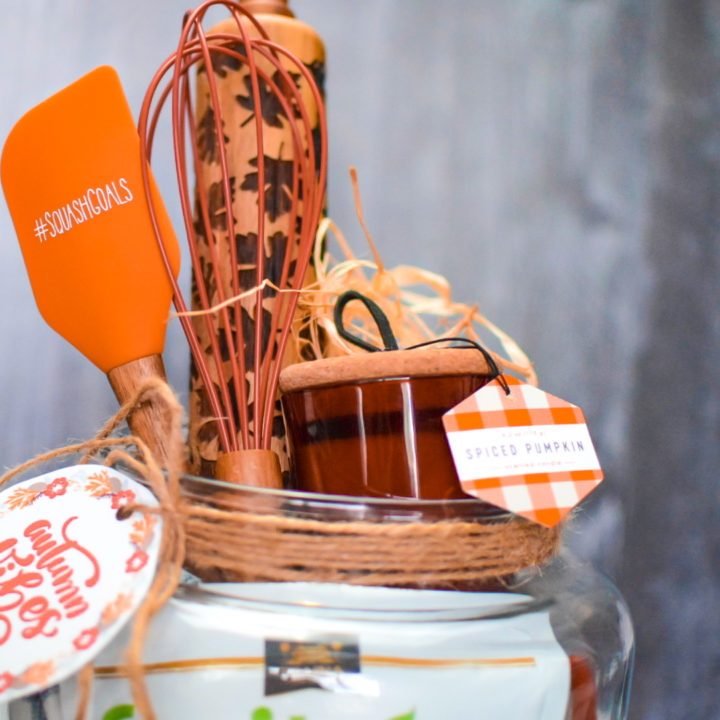 DIY Fall Themed Jumbo Jar Gift
Materials
1 Gallon Jar
Twine
Fall Gift Tag (download available in notes)
Cooking Utensils
Cooking Supplies & Snacks
Extra Stuffers
Raffia (craft straw)
Instructions
Stuff large products in the jumbo har first and place around the sides. In between products, stuff the raffia to separate and add characters.
Leave middle section open to stuff cooking utensils and/or towels.
Notes
Be sure to play around with the different items until you get that perfectly stuffed basket. You obviously want to keep the cuter, more festive items around the outer edges so they can be seen in the glass jar.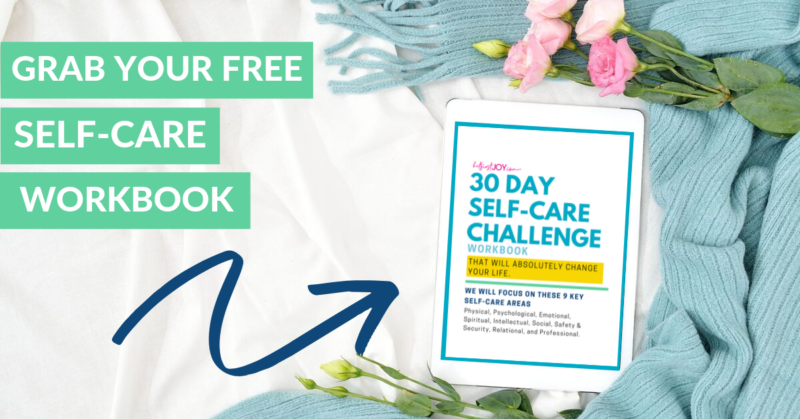 DISCLOSURE
As an Amazon Associate I earn from qualifying purchases. This post may contain affiliate links and/or promotional products, all opinions expressed are that of But First, Joy only. Read my full disclosure.