Ladies, do you have trouble with your brows like I do? Years of plucking in all the wrong places have damaged my brows. With that said, I am always trying new things to see what the best brow products are. I've tried powders and pencils for my brows. I have never tried a liquid brow tint until now. It's definitely a different experience and it may be one that you would chose among others!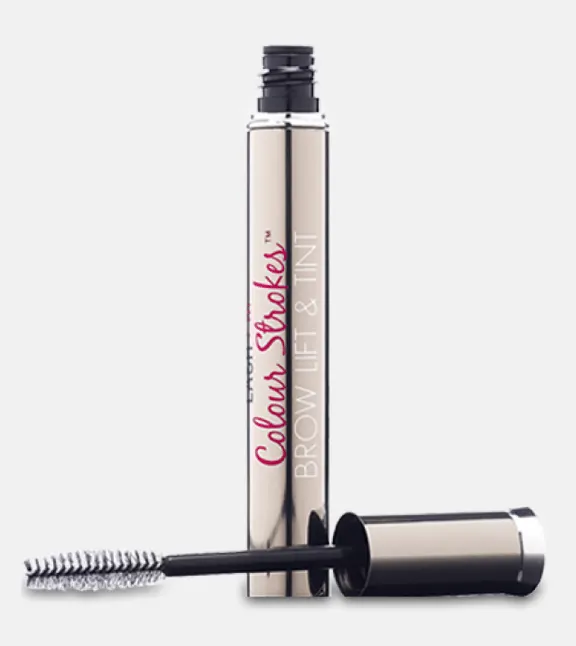 The Colour Strokes Brow Tint comes in 3 different colors- blonde, brunette, and raven. My brows are light brown, so blonde or auburn is usually the color that fits me the best. The brown usually too dark. With that said, I chose the blonde Colour Strokes Brow Tint and unfortunately it was so light that it was not visible on my brown brows. I think that the brown would have been a perfect fit for my eyebrows. I cannot fully describe the brown shaping and coloring experience because the color was too light for me. However, I still used the brow tint daily because it contains an awesome brow enhancing serum. The serum is meant to help your brows become healthier, stronger, and bolder! I have to admit, the enhancing serum definitely has helped my brows grow out some! I've been trying to grow them out for so long and finally they are filling in more! Thank you LASHEM!! The brow tint never clumps, so you never have to worry about that. I thought it was a bit strange that the wand was the same type as a mascara wand. It seems to me that you'd need to use a brush in addition to the wand so you could get a nice fine line for your brows.
It's also important to note that this serum is cruelty free and free from any harmful chemicals!
To purchase LASHEM Colour Strokes Brow Tint- CLICK HERE
Reader Discount: 30% Off
Reader Discount Code: BROW30BB
Check out their website: http://www.lashem.com/
Connect on Social Media: Facebook / Instagram / Pinterest / Twitter