An interesting bicycle accessory is theSpeed Racer Rim Lights! These are SO cool and will really make your ride stand out in the dark. I LOVE that they flash different colors. The fact that they are rust-proof is very intriguing. They aren't the brightest lights, but they are still something fun.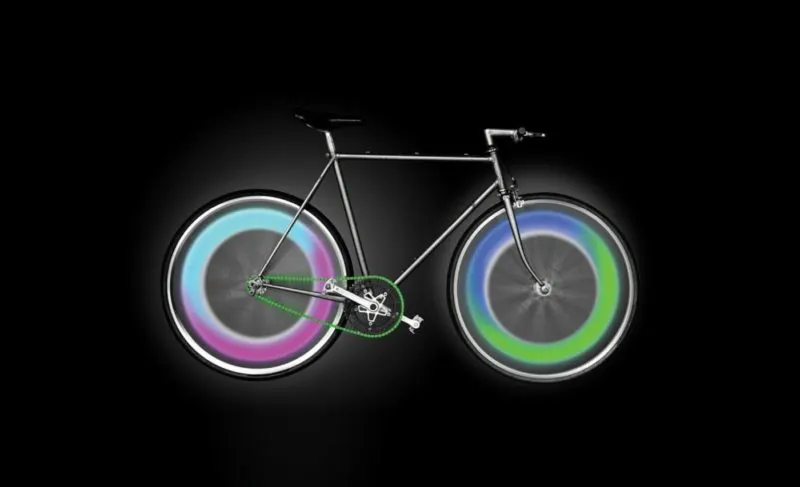 My issue is that most of them just don't work. I couldn't get them to turn on at all. Some of them I had to fiddle with the back to get them to stay on or I had to hold them in place. Only two of the pack seemed to work just right.
Another complaint is that they didn't come with instructions explaining how to install them. You'd think it would be self-explanatory, but until various attempts at getting them to work, we had to take them apart to find that there was a plastic paper under the battery blocking them from working.
I think the idea of these is cool, but they don't seem to work properly. If they all worked how they are supposed to then I would definitely stand by these bike lights! The ones that works are cool.