You've always wanted to create your own droid, right? Well now is your chance with the new littleBits Star Wars Droid Inventor Kit! See my invention and find out where you can purchase this kit before it sells out. This post is in collaboration with littleBits and all galactic opinions are my own.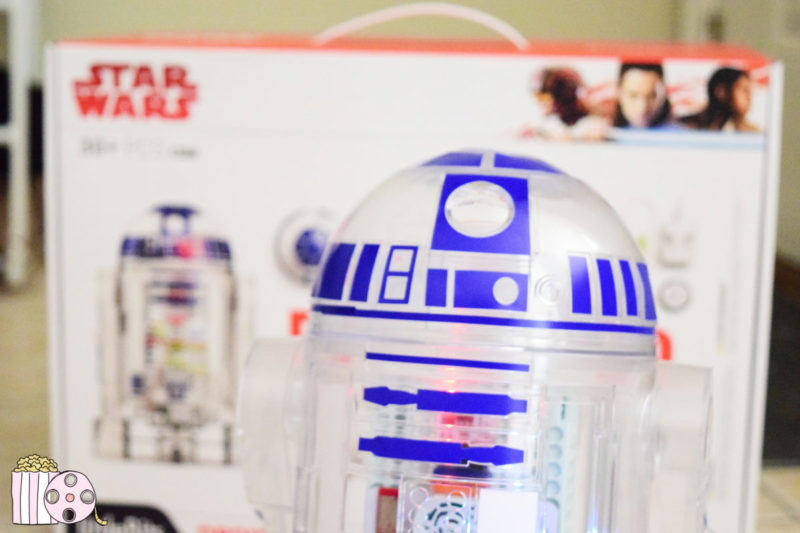 When I heard about a top-secret littleBits Star Wars collaboration I just knew that I needed to be involved in anyways possible. My fiancé and I are huge Star Wars fans! And knowing the science behind littleBits kits, I knew my fiancé would volunteer to build anything I set in front of him – it's kind of his thing.
And so, in total confidentiality, I told him about our top secret mission to build a droid out of the not-yet-released Droid Inventor Kit. To say he was ecstatic would be an understatement. The kit arrived and our galactic adventure began.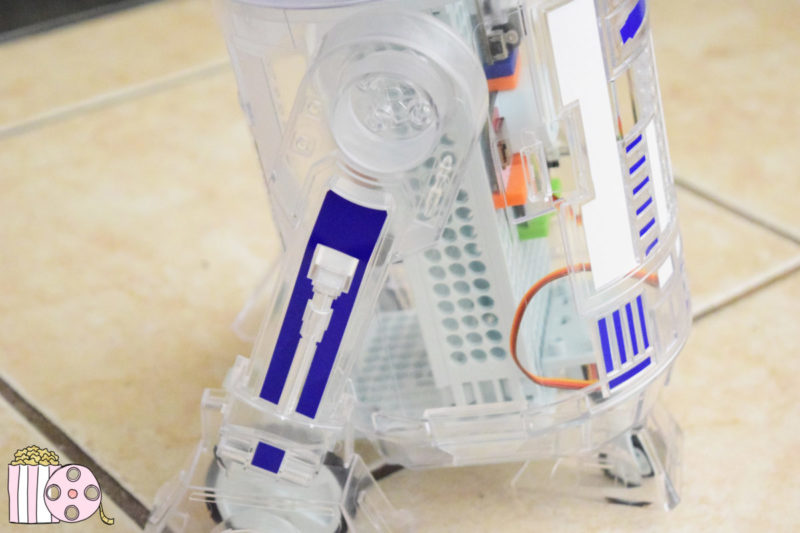 What is the littleBits Droid Inventor Kit?
For the first time ever, kids can create their own custom Droid™ and bring it to life! Using littleBits electronic blocks and the free Droid Inventor app, they'll teach their R2 Unit new tricks and take it on 16+ missions. Then kids can level-up their inventor expertise and reconfigure their Droid to give it new skills, or design any Droid they can dream up. The kit comes with everything kids need to create and customize their R2 Unit straight out of the box. Initial assembly is easy with step-by-step instructions to create their Droid, and control it in Drive Mode, Self-Nav, Force™ Mode, and more. After mastering their Droid Inventor skills, kids continue on to challenges that spark creativity and get them inventing brand-new Droids.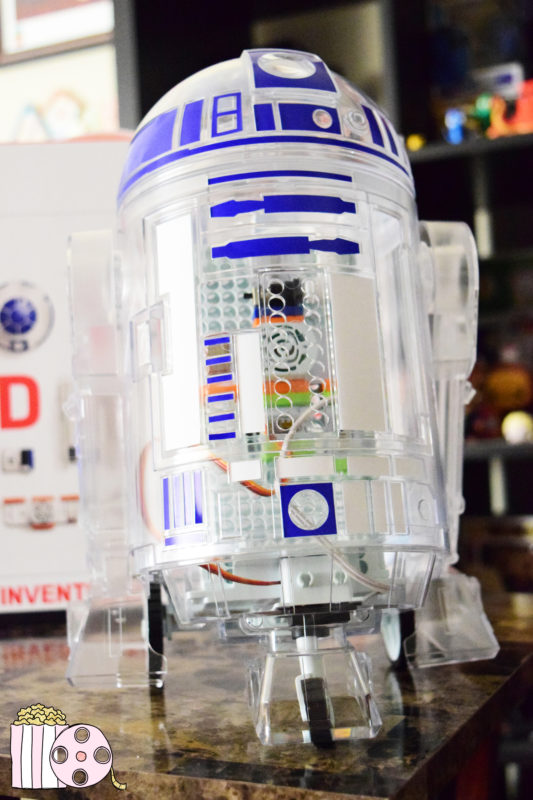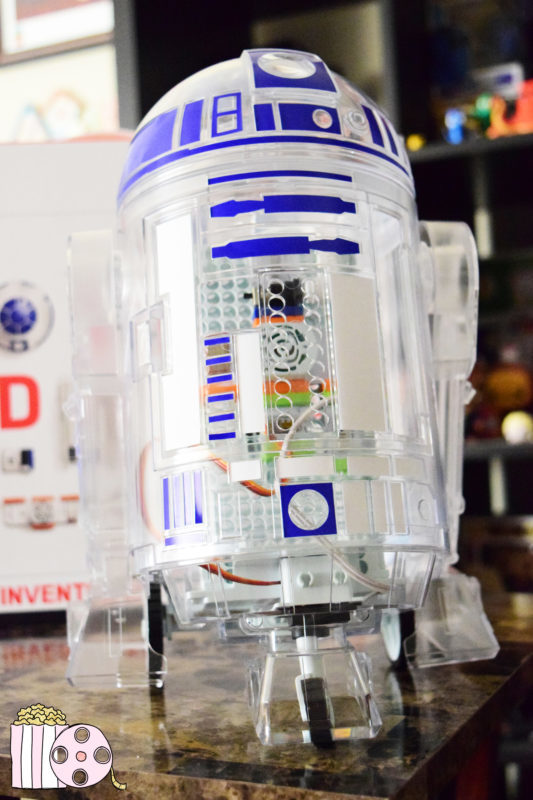 Features
Comes with 6 Bits, 20 Droid parts, 3 sticker sheets, and the free littleBits Droid Inventor app
Free Droid Inventor app with step-by-step instructions and video tutorials guides kids through creating and customizing Droids
App includes challenges to promote creativity and customization using household items
16+ activities and missions in the app to keep kids playing day after day
The R2 Unit runs in Drive Mode, Force Mode, Self-Nav, and more
Comes with 20 authentic R2 Unit sounds from the Star Wars films
littleBits electronic blocks & Droid parts can be reconfigured in different ways to create brand-new Droids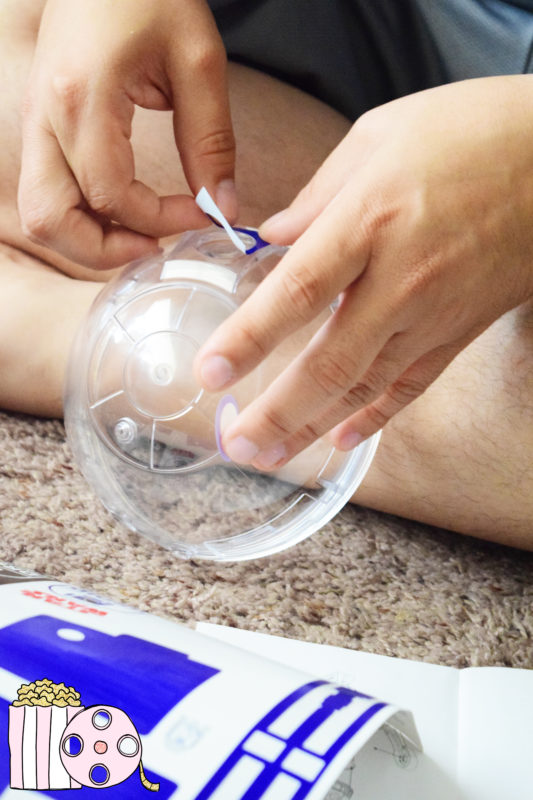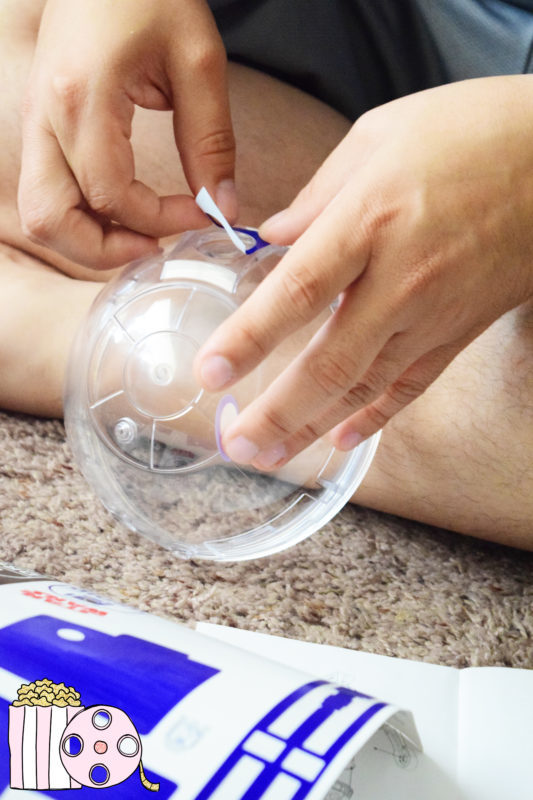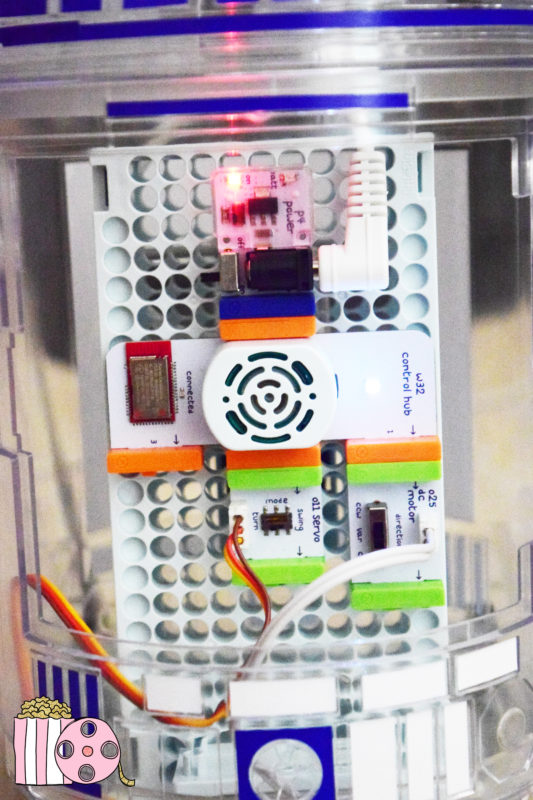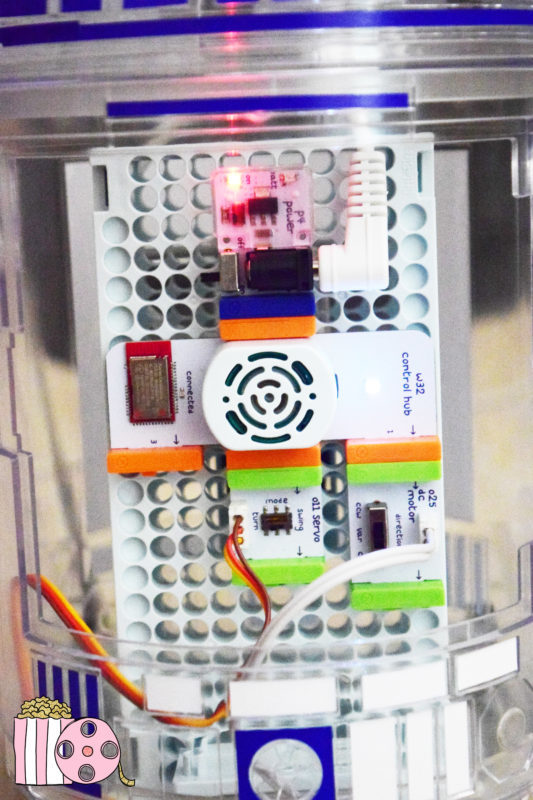 Was it easy to build?
My fiancé and I built our droid with our bare hands! I'm making it sound more intense than it is. It was actually quite simple to build. Which it should be because it's meant for kids or parents/geeks to build with ease. The instructions were clear and concise. In fact, the electronic blocks are magnetized so they snap right together! I'd say the most difficult part of building the droid is placing the stickers in the right places, pressing them enough to release any bubbles, and making sure they are aligned just right!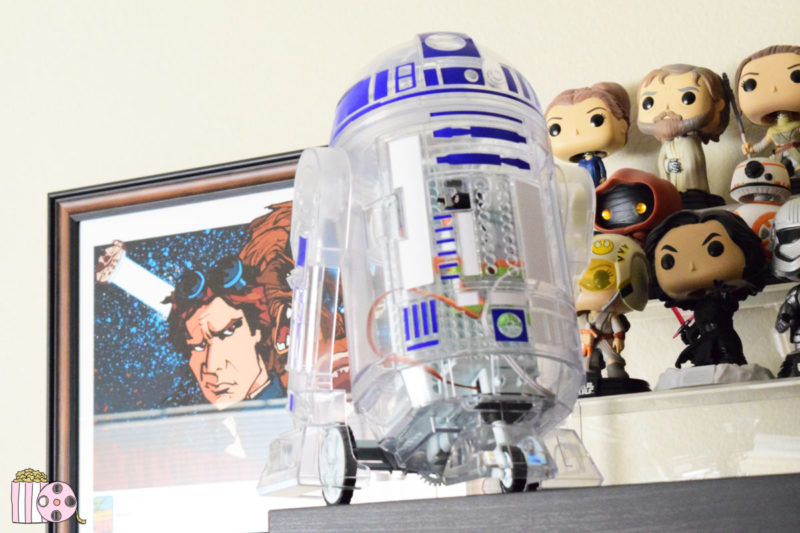 Is this a toy or a collector's item?
Both! Since this is a kit for young inventors, it could definitely be considered a toy. I'd imagine that it'd be in the toy aisle in stores. However, Star Wars geeks like my fiancé and I would build it just to collect it – which is why we were so excited. We have a ton of Star Wars figurines and posters in our house, so this droid will make our collection much more cool!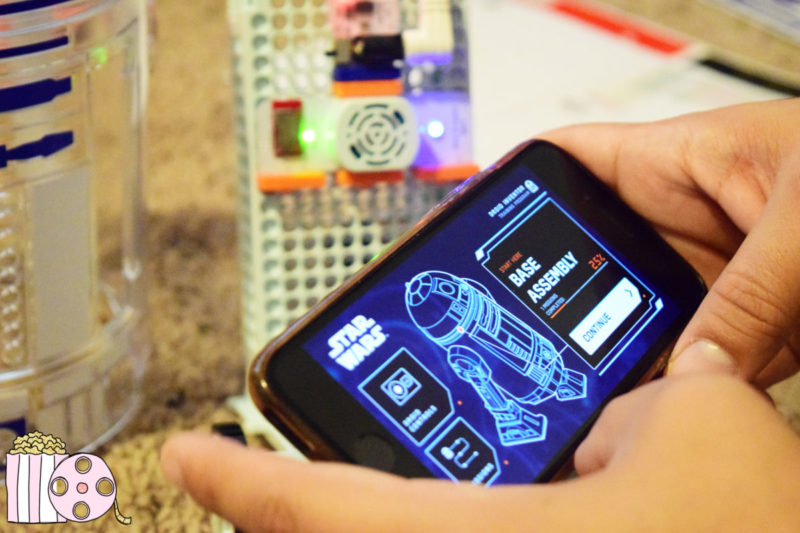 The Droid Inventor app
An important part of being a littleBits Droid Inventor is the app! The app helps you to properly build and control your droid. With the app, you can change the colors of lights, move your droid around, and partake in missions & challenges. I'm sure there's so much more but I haven't had the chance to really play with my droid just yet!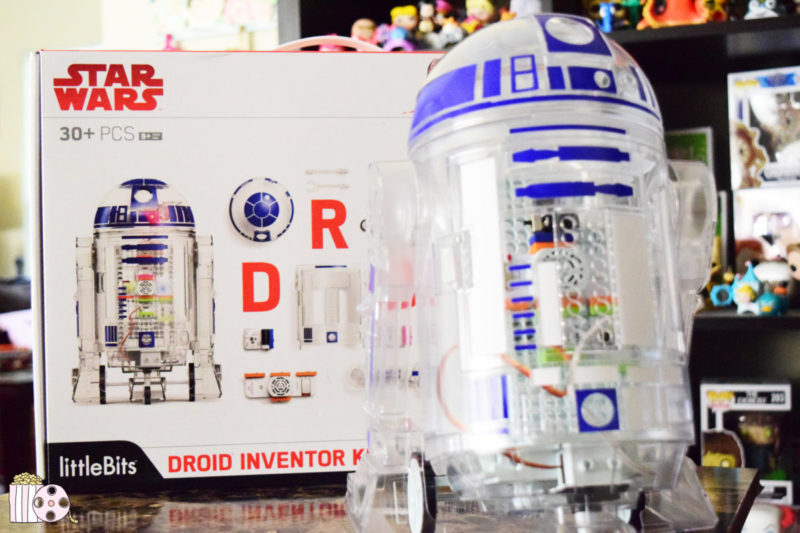 Overall impression
We love our R2 unit! We've always loved droids, but there's so much more excitement in building your own. We especially loved how you can customize it with the sticker colors of your choice. We went with the typical blue and white, but I like the idea of using your favorite colors to build one. Plus, it gives kids the chance to really show their personal style and let their personalities shine. This is a great gift idea for collectors like me or for families to build together!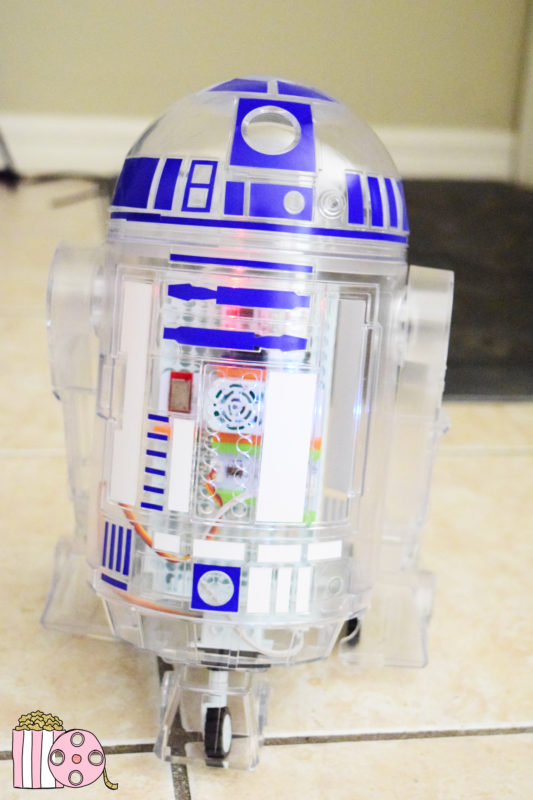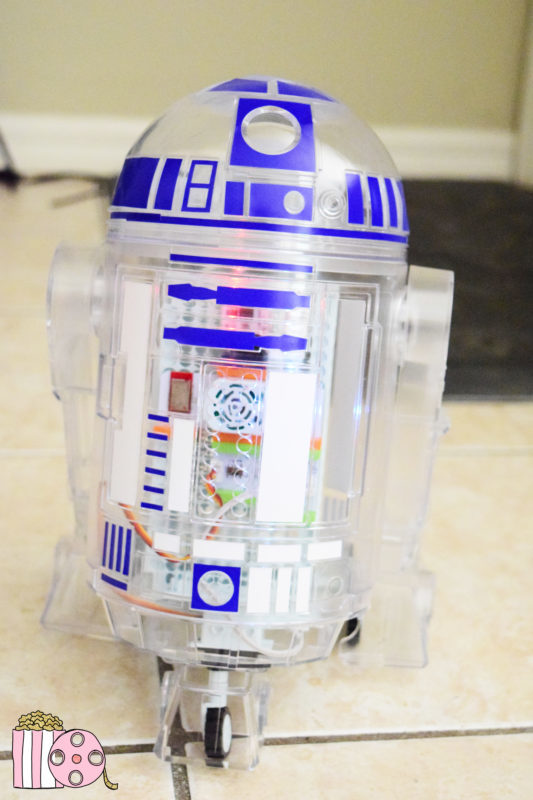 Where to buy
Get those little inventors excited about something new and pickup the littleBits Droid Inventor Kit. 
Price: $99.95 | Available at: Walmart, Apple Store, Amazon & littlebits.com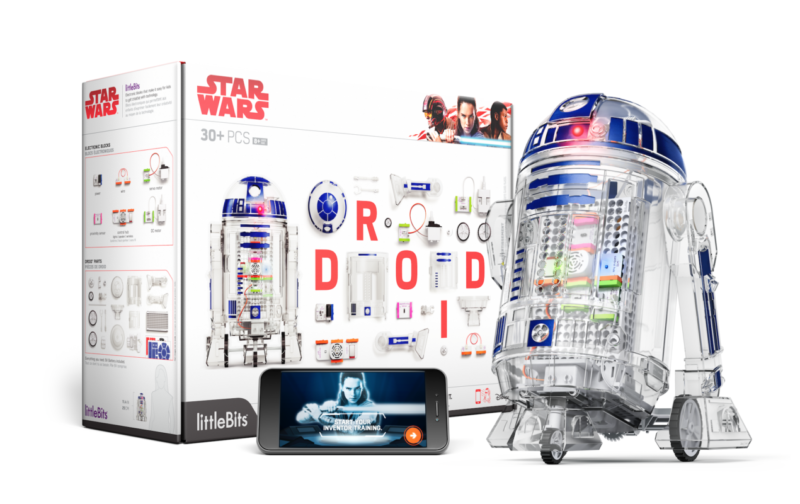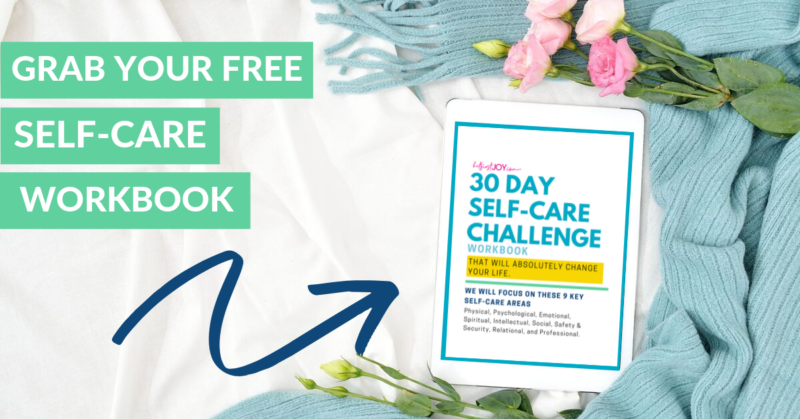 DISCLOSURE
This post may contain affiliate links and/or promotional products, all opinions expressed are that of But First, Joy only. Read my full disclosure.