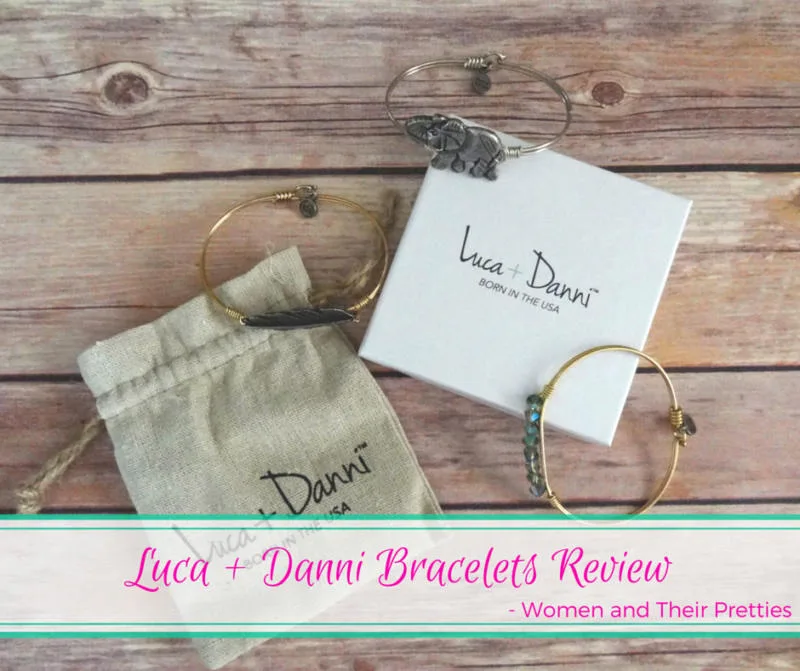 Luca + Danni is a line of stacking bangle bracelets that have a beautiful back story. I am a sucker for a good story and will support a brand with meaning behind it. The Luca + Danni line is dedicated to us expressing and embracing our journeys through their bracelets. With so many different colors and designs, you're bound to find something that you can personally relate to.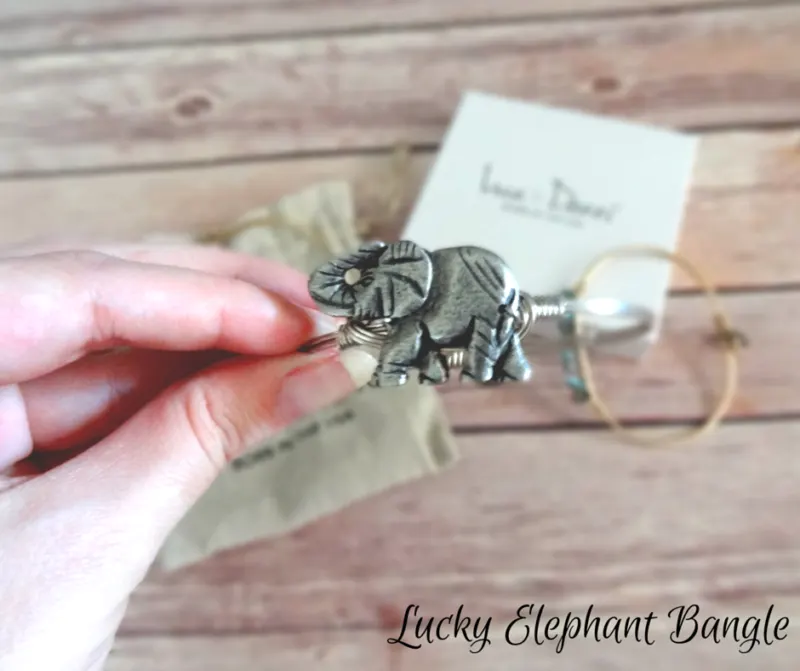 I am in love with my jewelry collection and I am always adding to it. I can never have enough jewelry and accessories, especially as the seasons change. I love adding a little something new to my collection to celebrate a new season. With Fall upon us, I was super excited to add a Luci + Danni bangle stack to my collection. To be honest, I can't have enough of their bracelets. They are just so beautiful. Whether you're choosing a pendant bangle or a beaded bangle, I can assure you that you will be pleased with the quality. You can just look at these bracelets and tell that they were made with a whole lot of TLC. I can't help but to love that they were made right here in the good ole' USA. I'm all about supporting our businesses and with products like this, how I could I not?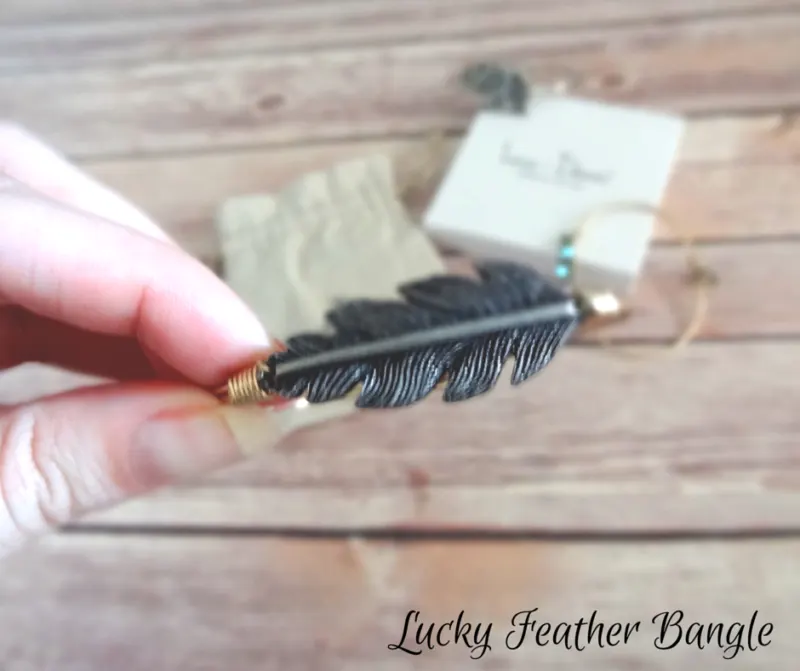 The quality of the
Luci + Danni
bracelets is impeccable. The charms are beads are incredible quality. The silver and brass wires, along with the hook and catch closures, are heavy duty. These aren't dainty pieces of jewelry. It doesn't matter what your style is, Luca + Danni has it for you. I love the bohemian feel of their jewelry, but I also love that I can wear their beautiful beaded bangles with a little black
dress
and feel classy and feminine.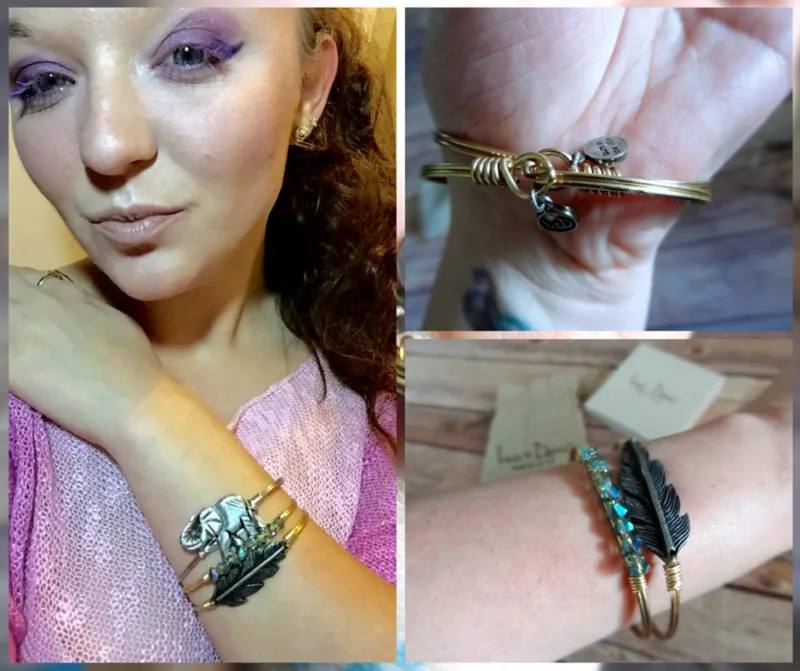 They have just released their
Fall Collection
and the pieces are beautiful! I wish I could get my hands on those necklaces! The three pieces that I chose really stood out to me. The Lucky Elephant Bangle was one that I couldn't pass up. It makes me think of an African style and I thought that the silver could really go well with some of my fall styles. I also loved the Lucky Feather Bangle. To me it represents freedom and the love of nature. I chose the brass because it's a beautiful color. The last bangle I picked was the Green AB Angled Bead Bangle. I just knew that I had to have their signature beaded bangles and the color of these beads really made an impression. They are so beautiful and unique. I love how the almost change colors depending on the light!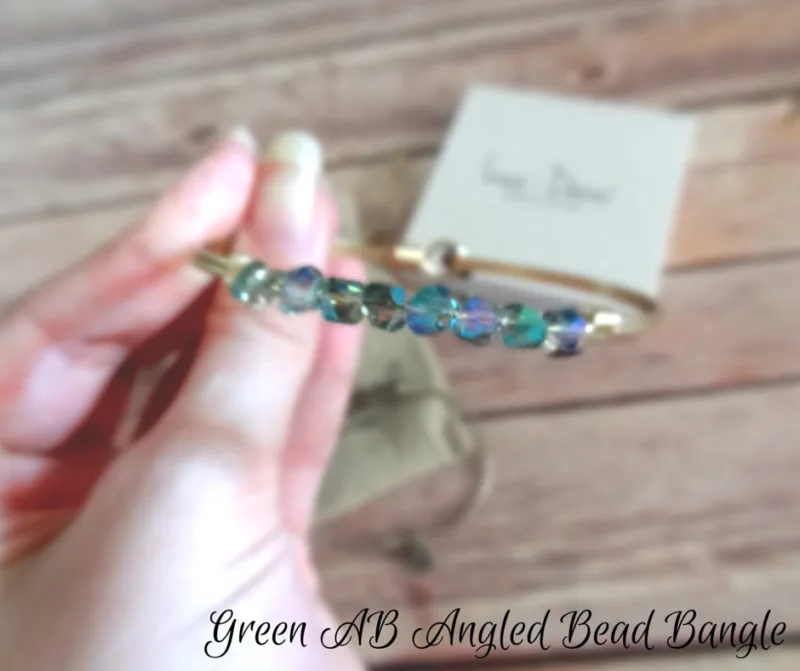 I am so impressed with the Luca + Danni bangles. I love how nicely they stack and how you build your story. They are always adding new styles and designs and there are a lot more that I love. The
Black Series
is to die for! If you want to add something fun and unique to your outfits, then Luca + Danni is for you!
Connect on Social Media: Facebook / Twitter