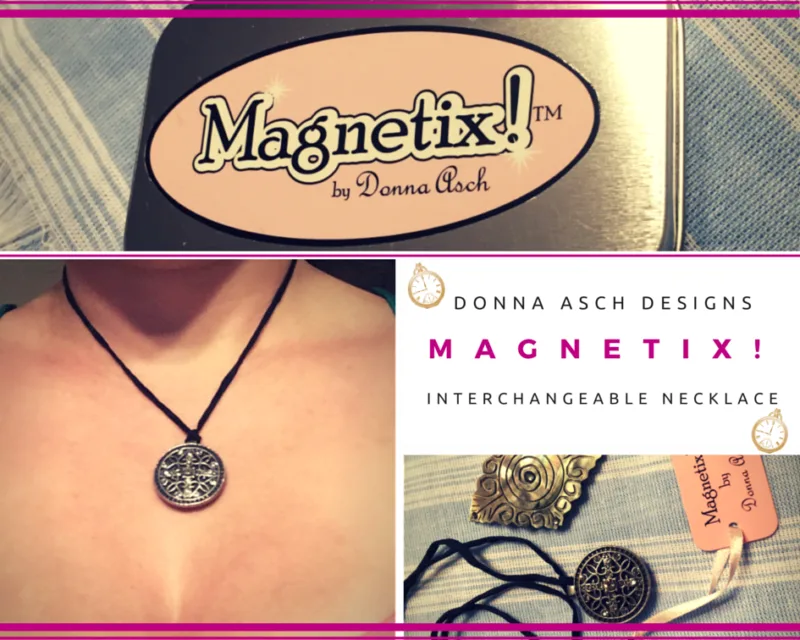 Donna Asch, a skilled jewelry designer, had a vision one day. Her vision was to enjoy her European vacation, with style. The only problem was, she needed to pack light. That's an issue when you're a woman with a love for jewelry and fashion.She knew that packing all of her jewelry was out of the question. I think we all know that when traveling, less is more. Being the creative woman that she is, Ms. Asch improvised and this is how Magnetix! was created.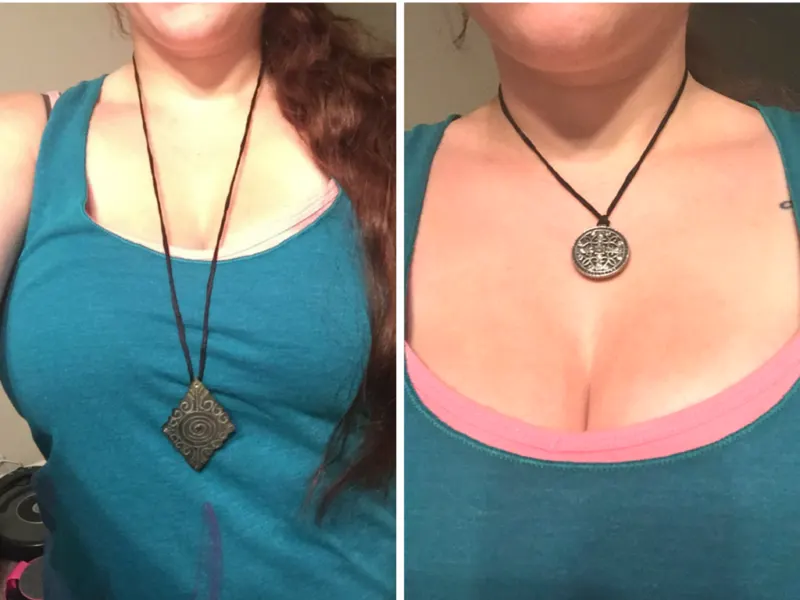 Magnetix! comes in a nice tin case that would make a great gift! This interchangeable necklace comes with a round magnet on it to snap the pendants onto it. Donna Asch has several beautiful pendants. that snap right onto the magnet. The necklace is very beautiful and can be worn in various ways. You can adjust the length by pulling the ends. When I decide to wear it short, I pull the ends and tie them into a cute bow in the back. The pendants come in a variety of shapes and sizes that can be worn for any occasion. These are pendants that can be formal or casual and be worn by women of any age! The pendants are absolutely beautiful! Made of etched mother-of-pearl, turquoise, pewter and more, these are not only stylish, they are durable!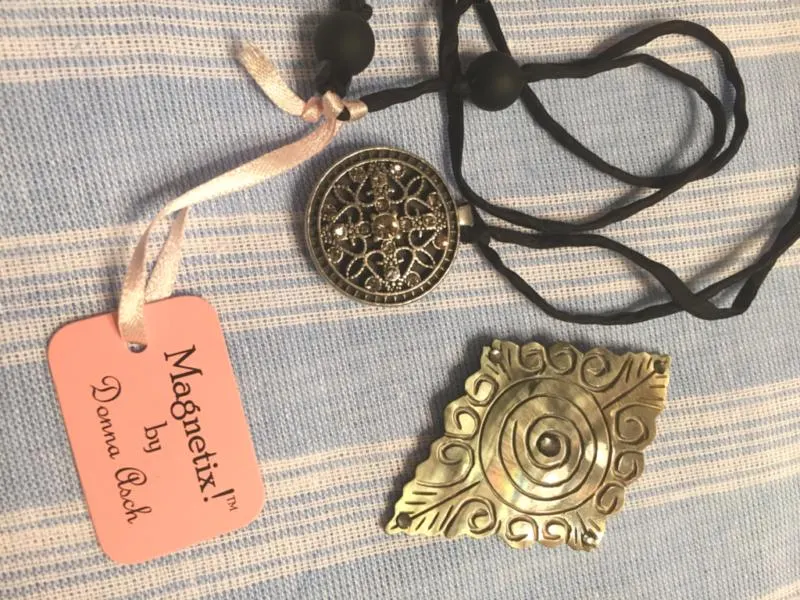 Magnetix! is the perfect accessory for traveling or for any lovely lady that is on-the-go. So what women are always on the run? Mothers! They don't have time to search for the perfect accessory and when they pack, let's face it, they pack for the kids. Not for themselves. I think Magnetics is the perfect gift for moms and moms-to-be because they can accessorize in a snap, literally.
Connect on Social Media: Facebook