Do you love the smell of success? Who doesn't right? There is no better feeling than finally succeeding at something that you have worked so hard for. Everything is falling into place, finally. You made it to that point in your career where you are comfortable and confident. The money is finally rolling in. Oh you smell it…
Sometimes you just want everyone to understand your success and to be just as excited as you are. Have you ever just wanted money to fall from the sky, so everyone could be just as excited as you are? Well, that can kinda happen. No, not real money; NOT monopoly money either. Liquid money.
Wait what? Liquid money? Does it smell like money? Well kinda. It smells like fame, fortune, and success. It smells like luxury and life and class. Liquid Money is a company that has created a fabulous cologne and perfume (his and hers) for those who love the smell of success. Yes, I know. Success and Money do not always go hand in hand, but why not smell fabulous or handsome, while you are out in the world? If you can't make it, fake it. Haha. That's what I've always heard.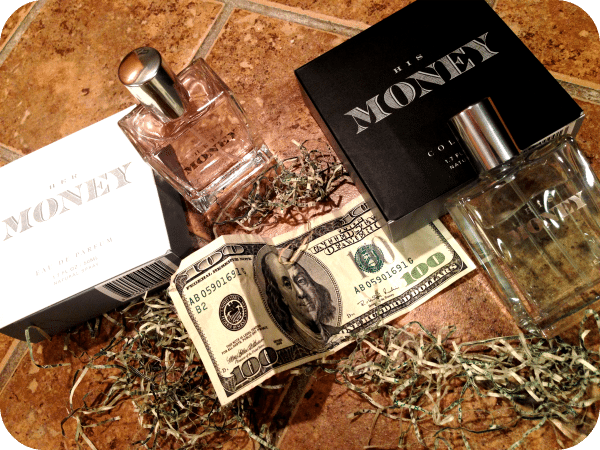 More about the fragarence- Liquid Money's fragrance has a rich essence of cotton, linen, and silk; the essential materials used to make actual US currency. To top it off, the box is packaged with real shredded US dollar bills.
Yes, those shreddings are REAL.
The HER scent is a lovely feminine scent. It is sexy without being overwhelming! Something about this fragrance after it has lingered on your skin for awhile, really smells like money. I know it sounds odd, but it actually smells amazing. It is a scent that you really can't get enough of. You can expect a hint of pink grapefruit and mandarin. This is definitely NOT a fruity fragarance though. The freesia, passion fruit, Hawaiian wedding flower, and melon balance this fragarance out very well. It is Bold, Soft, and Unforgettable!
I love a good smelling cologne on a man. I actually enjoyed HIS fragrance just as much as mine. It smells wonderful. Ladies, buy your husband this! You will not be able to take your hands off of him. It has a woody aroma, that smells like newly printed money. With a mixture of ocean breeze, citrus, rosemary, grass, and woods, this scent is Masculine, Daring, and also Unforgettable!
Take a stroll on over to LiquidMoney.Com to see which celebrities have endorsed these innovative fragarances. Spray it in the air and make it rain money!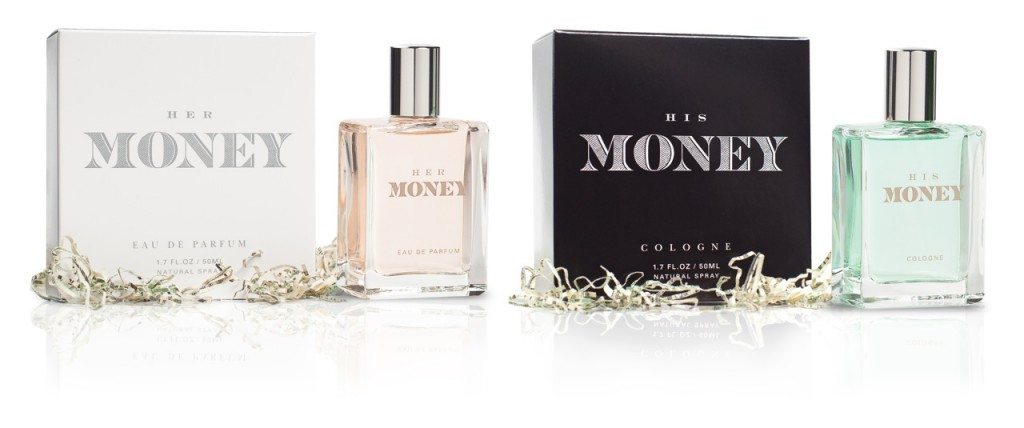 Connect with this company for more information, giveaways, and new products:

HIS & HER Liquid Money Fragrances USA ONLY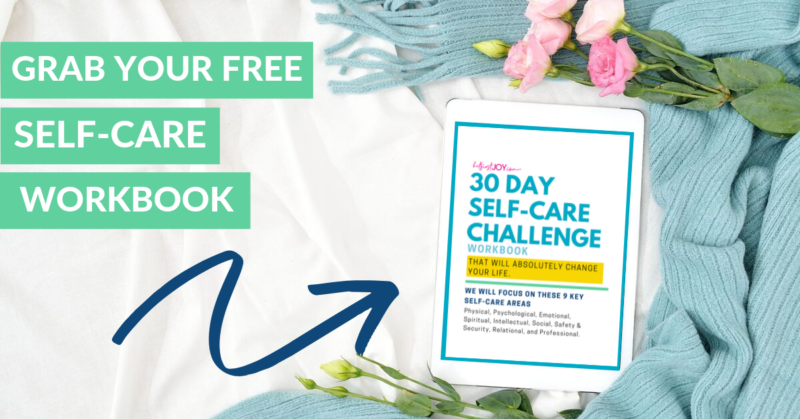 DISCLOSURE
As an Amazon Associate I earn from qualifying purchases. This post may contain affiliate links and/or promotional products, all opinions expressed are that of But First, Joy only. Read my full disclosure.