When I want to wind down or have a little fun, I will relax my mind with a drink or two. I am not much of a drinker, but I will drink occasionally or socially. When I do drink, it has to be something delicious. I don't like cheap liquor and I don't like strong drinks. I want something smooth and delicious. When I drink, it better be worth it.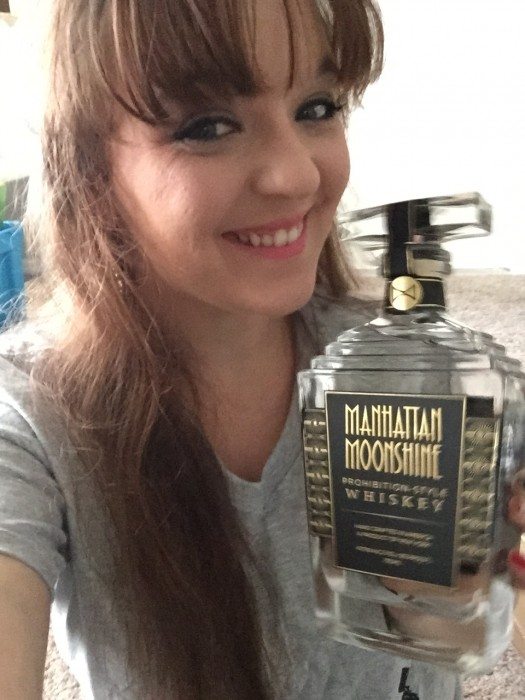 Okay, so about Manhattan Moonshine. The bottle is very sleek and has a very vintage look to it. It makes me think of something I'd see in the show Mad Men. I personally think that the look of the bottle is very important in a good liquor. It needs to be stylish and attractive. The style of Manhattan Moonshine would be perfect to give as a gift to your father or even a colleague. This is an American made Whiskey, so you can trust the ingredients and feel great supporting production in our country!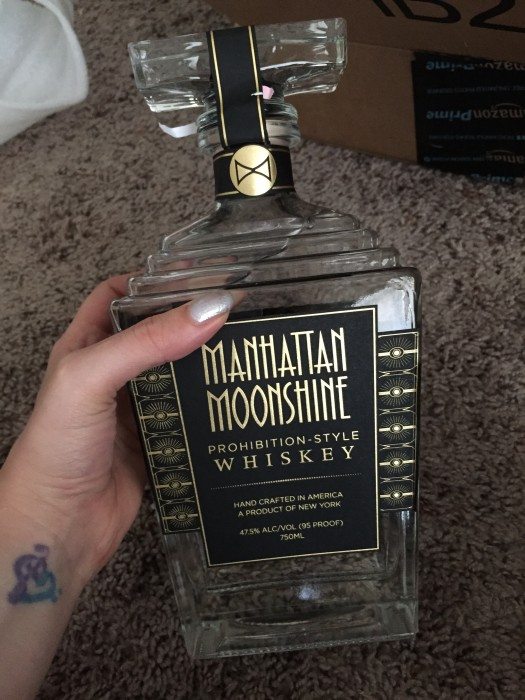 Manhattan Moonshine has a ton of great cocktail recipes that you can follow. The recipes are quite simple and call for some yummy, fresh ingredients. While they all sound great, I decided to come up with a simple recipe of my own. We have fresh basil that we grow in our garden. I mixed Manhattan Moonshine, Cran-Apple Juice, a squeeze of lime, and garnished it with basil. I didn't measure anything, I just judged it by eye and taste. I just have to say – YUM! It was so refreshing.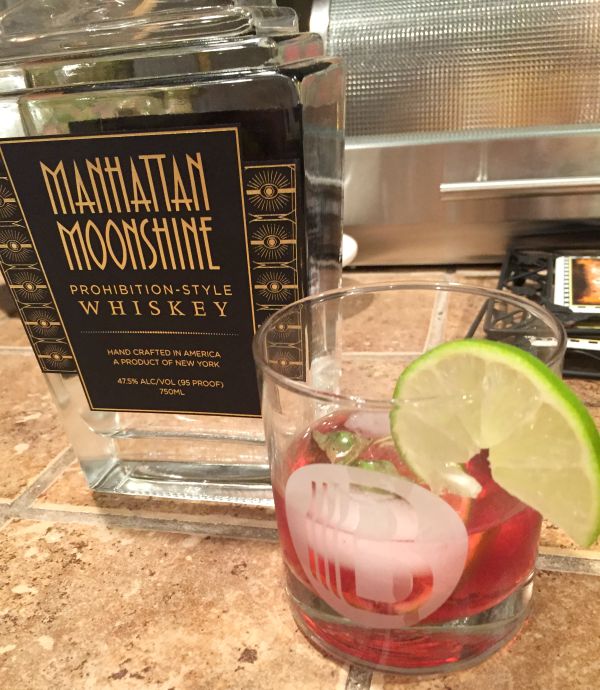 Manhattan Moonshine has a very unique flavor. It's actually a great flavor for a gal like me.There is something that is exquisite about this prohibition-style whiskey. It has a bit of a sweet taste. I didn't mind drinking it at all. Actually, I couldn't put my drink down. When I drink liquors straight, I want to gag because they are too bitter or spicy. This one is so smooth and soft. It's great to drink alone or in a delicious cocktail.
Connect on Social Media: Facebook / Twitter
---
Combine your Moonshine with these awesome shot glasses – for those who want a quick rush.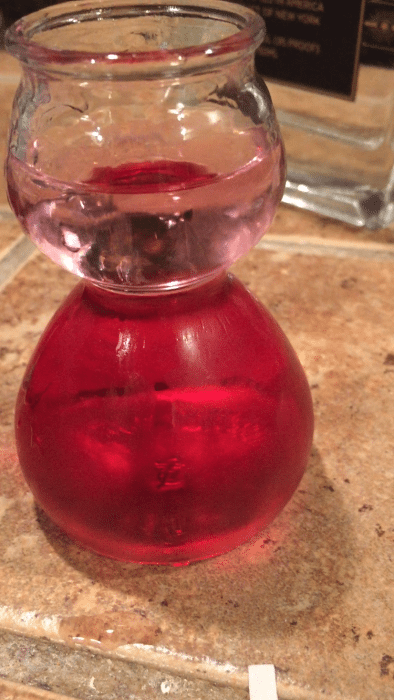 The Quaffer shot glass is perfect because it's a double-bubble shot glass with a built in chaser! Your Manhattan Moonshine will be delicious mixed with a yummy chaser. You put your chaser in the bottom and your liquor in the top. I was worried that this wouldn't work. I thought, how in the world is this NOT going to mix together. Well, it takes a simple our of each. Each liquid will stay put until you drink it. The glass itself is good quality, so I don't worry about it breaking in the sink. I like the look of it too. This was a great addition to my moms shot glass collection!
---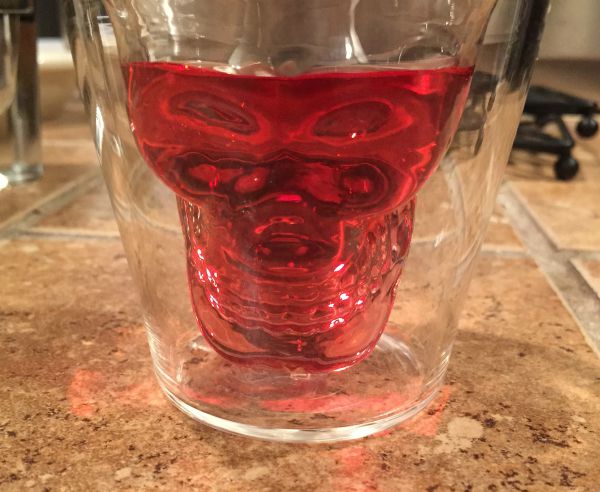 If you don't mind drinking your whiskey straight, then combine it with the DownIt Skull Shot Glass. Not only is the shot glass great for all of your favorite liquors, it's awesome to look at! When you fill it with your drink, you see your skull come to life. The base is very thick, leaving you with a long-lasting shot glass. I would keep this all to myself and buy one as a gift for others. Paired with the Manhattan Moonshine, this would be a great gift for the men in your life!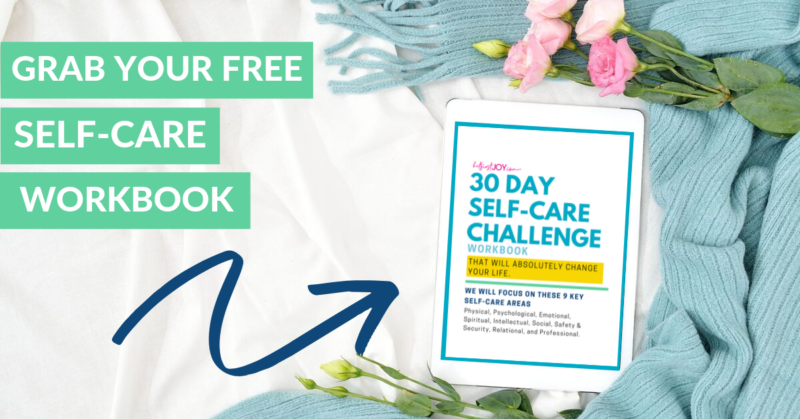 DISCLOSURE
This post may contain affiliate links and/or promotional products, all opinions expressed are that of But First, Joy only. Read my full disclosure.