If you're looking for the best pizza in town, then look no further than the brand new Marco's Pizza in Deltona, FL. They just opened their doors and I was invited as a local influencer to try a couple menu items for the very first time.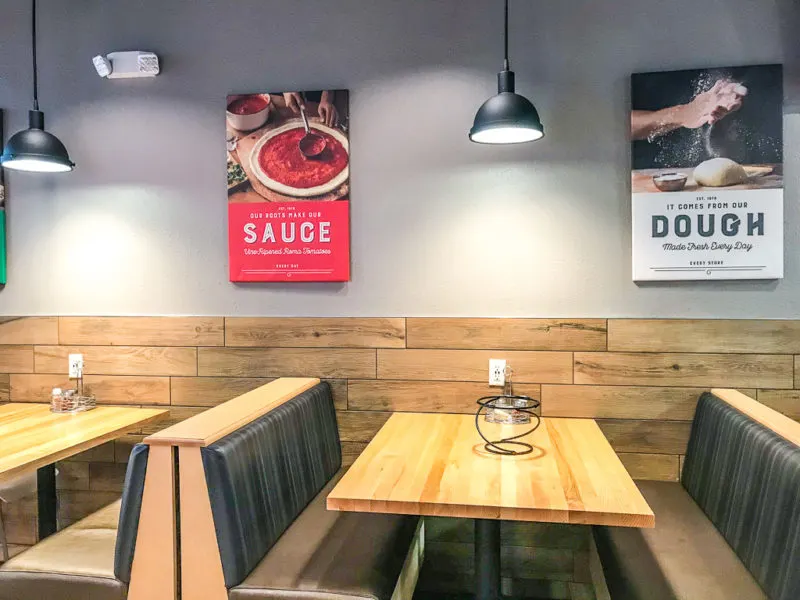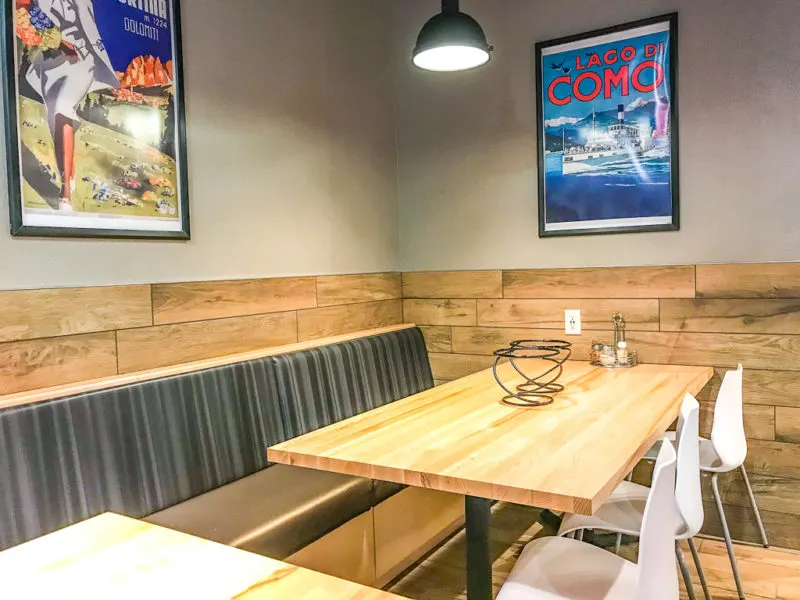 The atmosphere is really nice. I didn't know what to expect before visiting Marco's Pizza as the brand is very new to me. I wasn't sure if this was a full service restaurant or a quick service. The first impression was great! I was happy to see all of the holiday decor.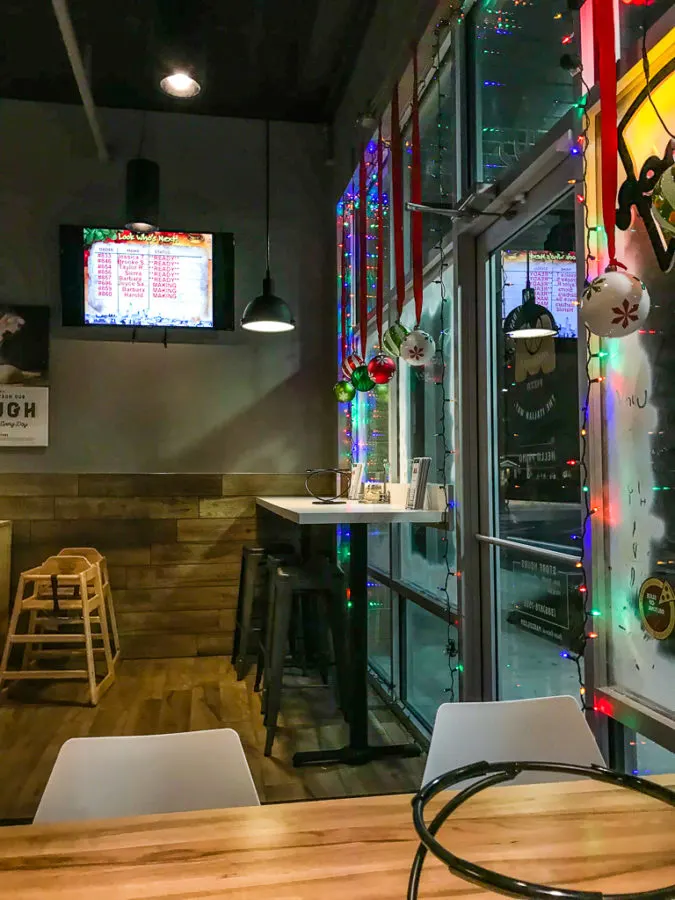 The quick service pizza place has a very hometown feel. There are a few tables if you'd like to eat there but you can just as easily pick your pizza up to-go or opt in for delivery.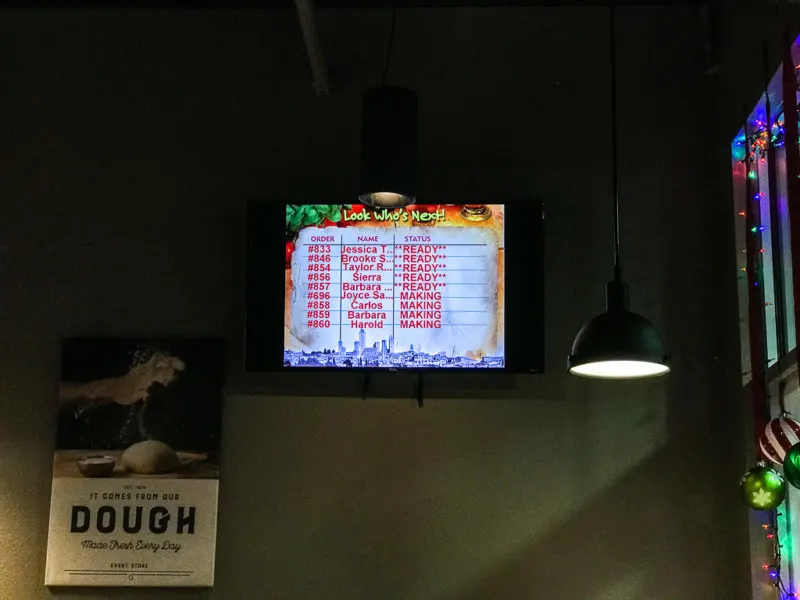 Something fun I noticed in the Deltona Marco's Pizza is a visible monitor for guests to track their upcoming order. You'll see your name and it tells you the status of your order: Making, Ready, etc. It's the little things!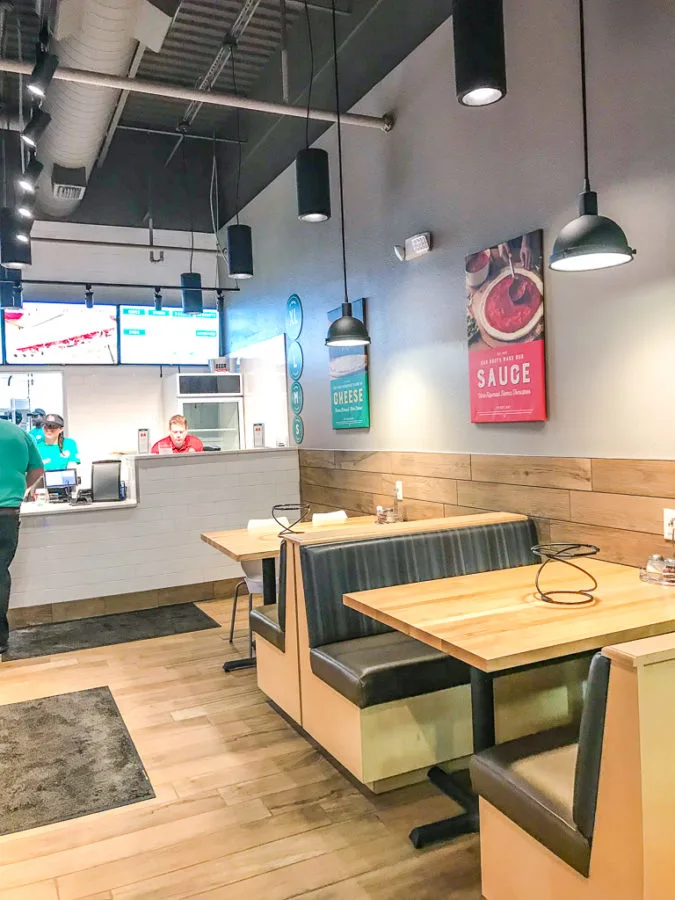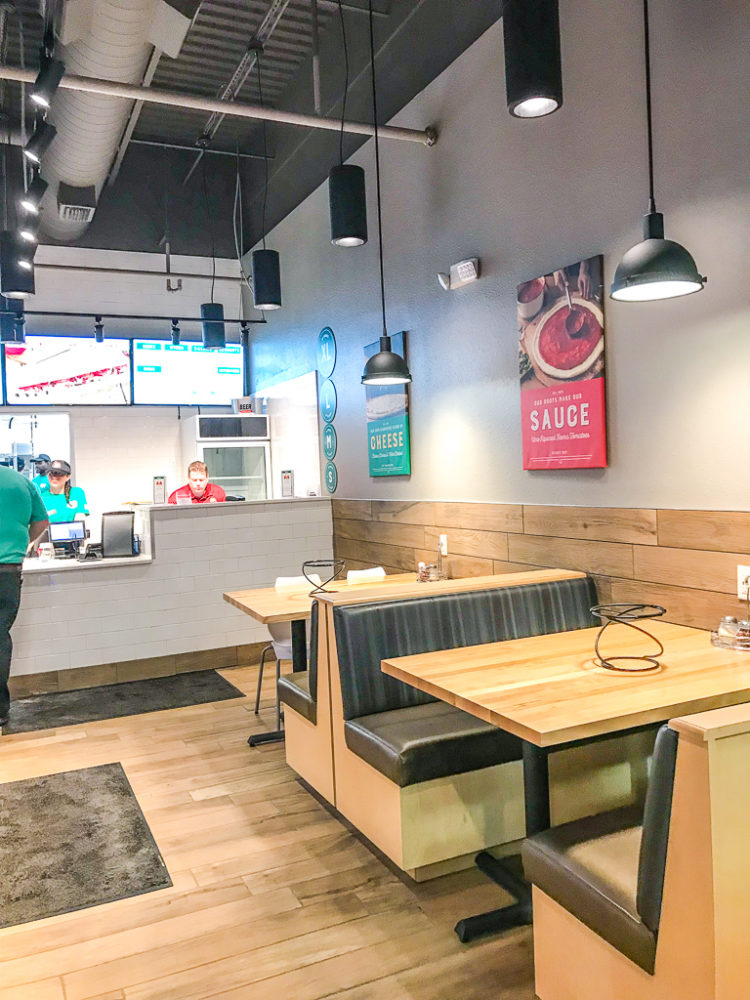 Is Marco's Pizza in Deltona actually good?
My husband and I ordered a Large Pizza (8 slices) 1/2 Deluxe and 1/2 Hawaiian Chicken. We wanted to try a couple things that we would order at other pizza places. We also ordered Chicken Dippers with Jalapeño Ranch. I must say, I'm already craving more of those Chicken Dippers. They were cooked to perfection, with the right amount of crunch without being dry.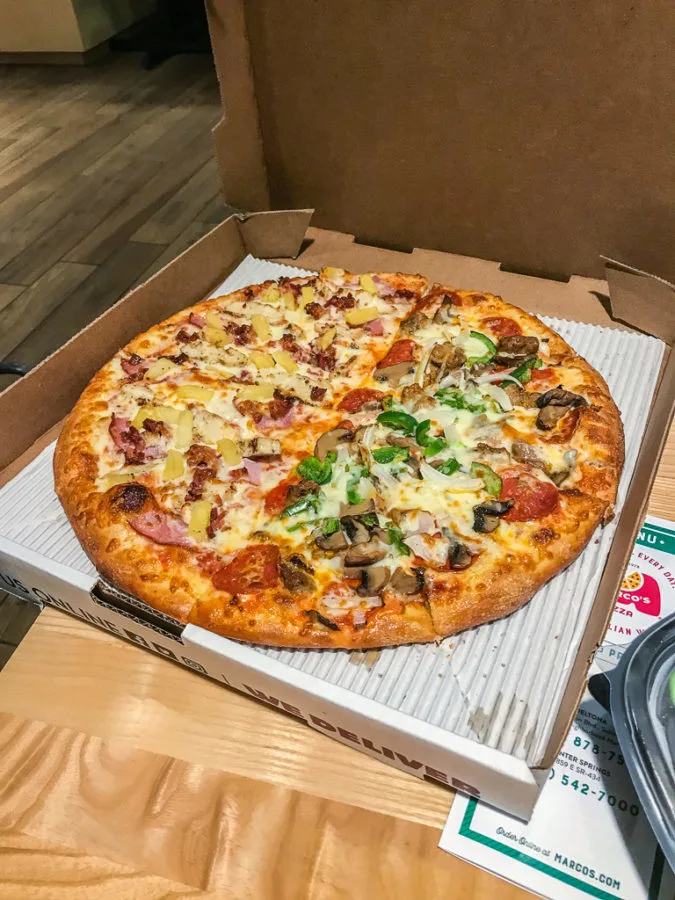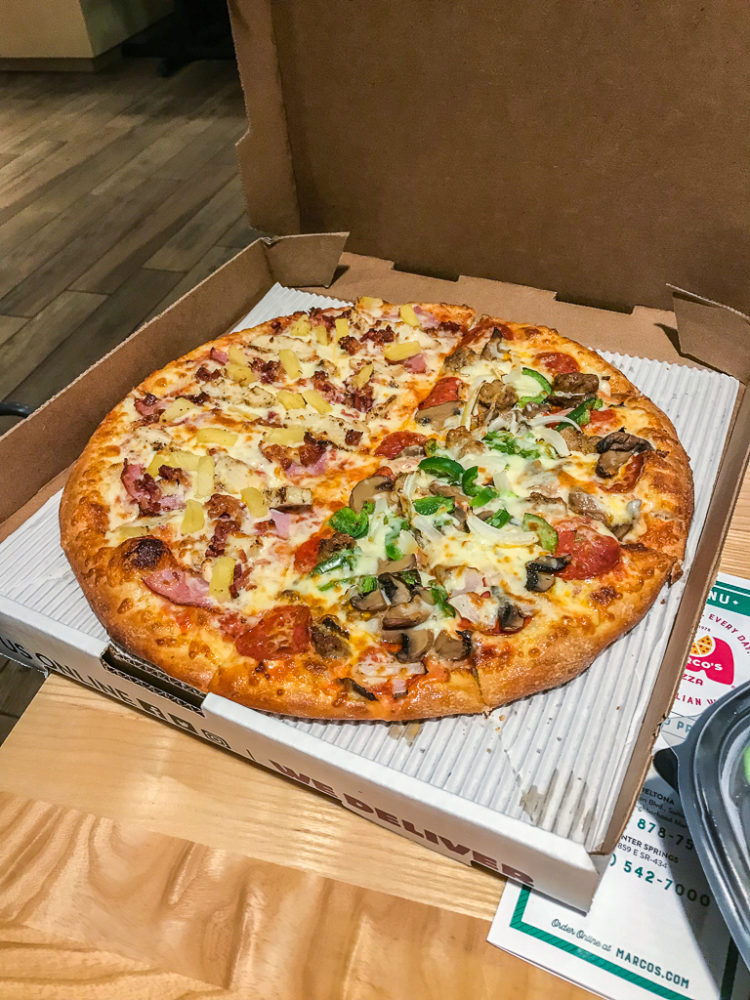 As far as the pizza goes, I'd give it an A in my book. You can tell the ingredients are fresh by the flavor and the crunch of the veggies! The Original Crust is absolutely delicious. I wouldn't order it any other way. Except for with a few Pizza Crust Toppers. The Garlic Butter Crust sounds divine!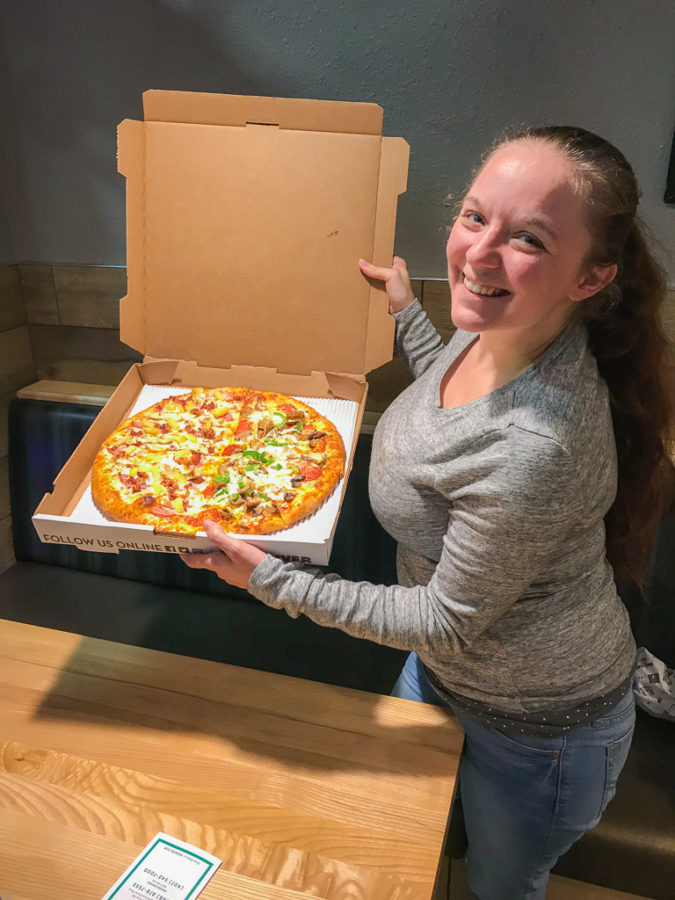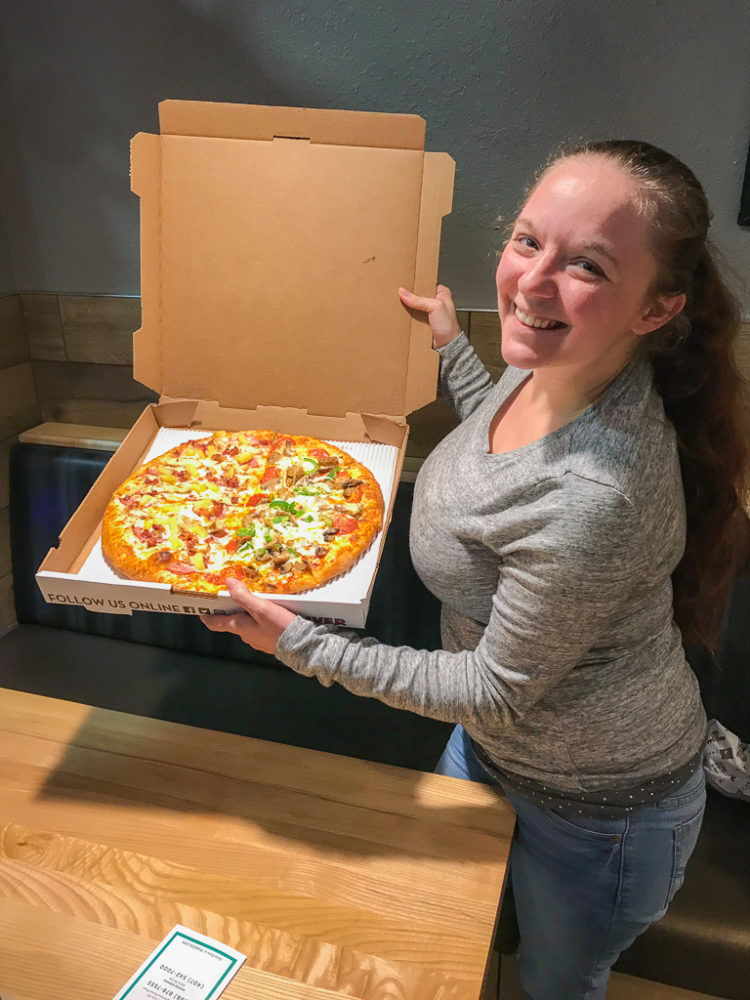 I'm not a pizza connoisseur by any means but I can say that Marco's Pizza is much better than the other big named pizza joints in town. My husband even said "we're only ordering from this place from now on". That's definitely a win because he's a huge Papa John's fan. Next time, we will be trying some of the local favorite and maybe a dessert.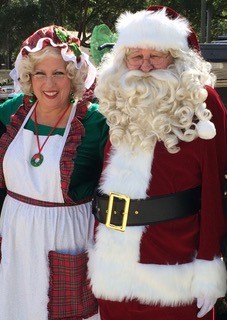 Local Special & Grand Opening
Be sure to visit Marco's Pizza in Deltona, FL for the Grand Opening event on Monday, December 10th from 6:30pm to 8pm to meet Mr. and Mrs. Claus! You can also take advantage of their special deal: FREE SMALL CHEESE PIZZA with the purchase of any large pizza. Just call it a gift from Santa himself.
Address: 1573 Saxon Boulevard in Deltona, FL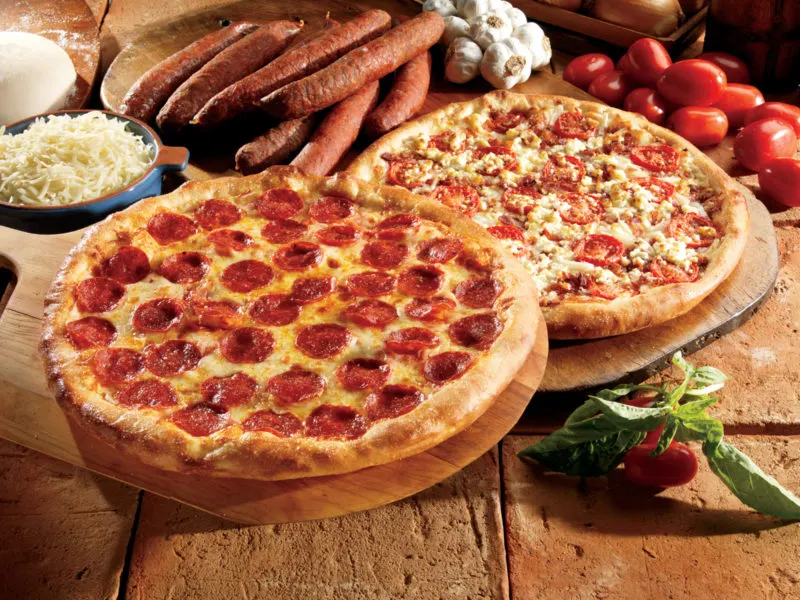 More about Marco's Pizza
Marco's is known for its fresh ingredients, secret sauce and dough made in-store daily. Its menu offers classic artisan pizzas and specialty pizzas, including White Cheezy, Deluxe and Chicken Fresco, salads, subs on rustic wheat or Italian white bread, meatball bake, chicken dippers and cheezy bread.