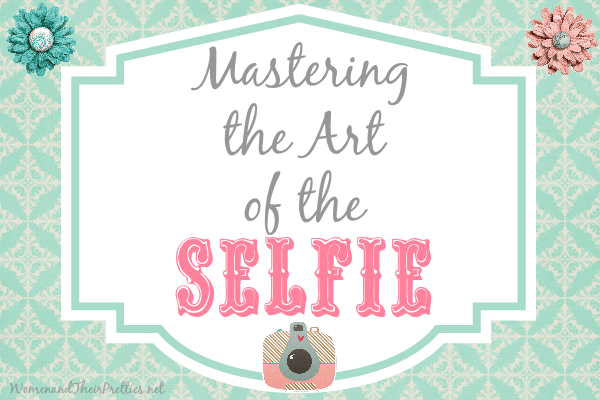 Do you love to take selfies but hate how they turn out? There is a certain art in taking a selfie. Laugh if you may, but a lot of people know exactly what I'm talking about. Taking a good selfie is all about angles and positions. Let's take a look at the ultimate selfie queen, Kim Kardashian! She has single handedly mastered the selfie! When you take as many selfies as she does, you should definitely have some sort of techniques. Most of us don't have the slightest clue on how to take a picture of ourselves without it looking terrible.
So are the current issues with taking selfies?
1. My #1 issue with selfies is that they are too close up. If you are wearing a cute outfit you want to show it off to your social media buddies! That's a bit difficult to do by yourself. Another issue
2. Everyone KNOWS it is a selfie. There is no hiding the fact that you took the picture of yourself. While it is a current trend, sometimes it can come off as you being full of yourself.
3. Bad Angles. Most of the angles from a selfie are terrible! Either it's right on your face in an unflattering fashion or you are holding the camera/phone up too high or low making your face look like it is shaped strangely.
4. Trying to push the button. This is one of the most difficult parts of taking a selfie. Not only do you need to worry about all of the above, you need to make sure that you are holding your camera/phone in a position that allow you to push the button.
I am sure that you could add a few more issues to the list. I have discovered the hidden secret to mastering the art of the selfie and I want to share it with all of you! Now maybe you think that taking selfies is not that serious, but my friends, it is an art that needs to be taken seriously! These pictures will be in our memory books for years. There are a couple of tools that you can use to make sure that your selfies are just right. This is an ongoing list, so I will be adding more as I discover more!

1. iLuv Selfy Phone Case: This phone case is such an incredible invention! As of right now it is only available for iPhones and iPads, but I am sure that they are working on making it available to other devices. So what is so special about the Selfy phone case? Well, this patent pending design comes in a variety of colors for your iPhone. The dual layer iPhone case allows you to take a selfie using a wireless bluetooth connected remote. The remote shutter slides right into the back of your phone case leaving it accessible and convenient to use at all times. With the push of a button (literally) your remote is connect to the bluetooth on your phone and ready to use. You do NOT need to install an app or any kind of programs on your phone to use the remote shutter. The case is really nice and sleek. It is smooth and definitely something nice to look at. Not only can you use the remote to take pictures, you can use it to take videos as well. Holding your phone in a position that doesn't allow you to push the button with ease? No problem! The Selfy remote shutter can be discreetly held in your hand and with a click of the button, your picture is perfect. I love the Selfy! Teaming it with my selfie monopod makes for the perfect selfie! I have used this every day since I have received it. I like to hold my phone as far away from me as I can and take picture of myself and the background. This is perfect when you are by yourself and you cannot hold your phone in the awkward position that is necessary for pushing the button. Make your selfies look less like selfies by placing your phone on a monopod and pushing the button on the remote! Check out my selfies below!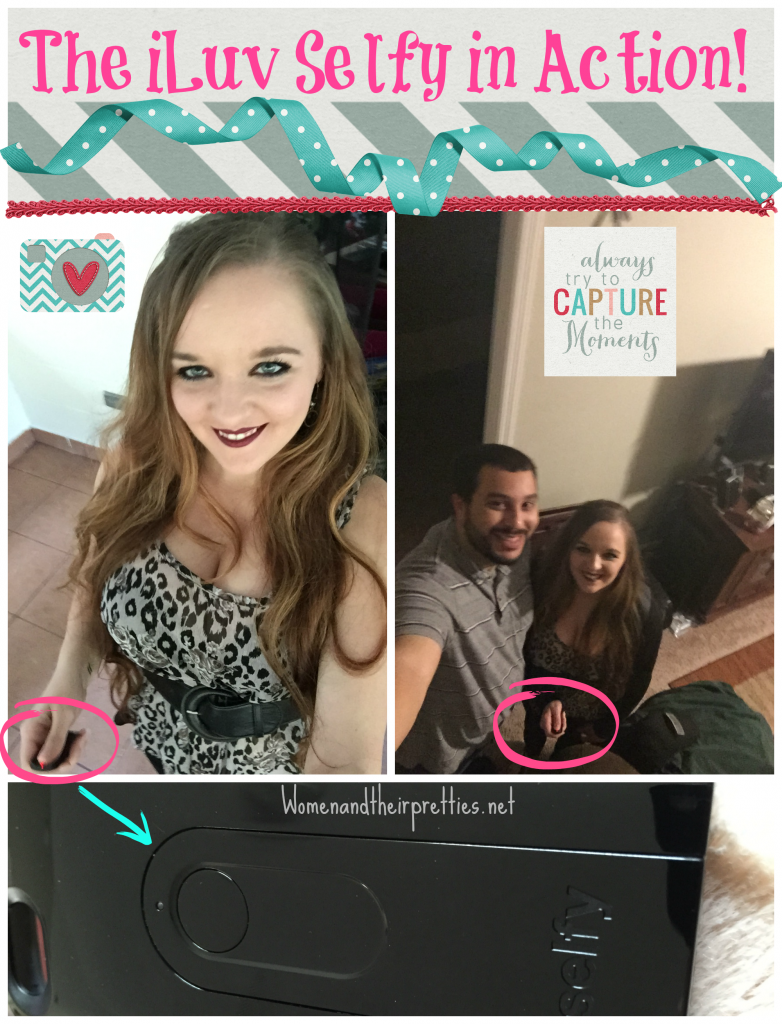 ---
2. Selfie Monopod: This is basically a "selfie stick". This is an incredible idea! You can slide your phone right into the selfie monopod and your selfies will get a new makeover! The monopod can be carried along with you wherever you go. It will slide right into your purse, backpack, or car without any sort of trouble. The monopod has a universal phone clamp on the end of any device up to 3.25″ in width. The clamp can be moved, twisted, and turned in whatever direction you need it. The clamp automatically springs back and tightens into place when you put your phone in it, leaving no opportunity for your phone to fall out. What's great about the monopod is that it extends 11″ – 36″! That means you can get great pictures from different angles without any trouble at all. I love my selfie monopod. It is seriously something that I wish I had years ago! I have not had any trouble with this monopod and I have used it a lot! I love the wrist strap that is included. It secures the monopod, so you don't have to worry about dropping it. I like to extend it as far as I can and take pictures of me and my surroundings. It is perfect when you are with a crowd of people or when you want to take action shots or videos! I want to use this the next time I got ziplining! It's perfect for capturing the memory of an entire scene, rather than just yourself. When I get dressed up, the Selfie Monopod is what I depend on to capture an image of my entire outfit. All you have to do is set the timer on your phone and your picture will be taken perfectly! I definitely recommend this monopod!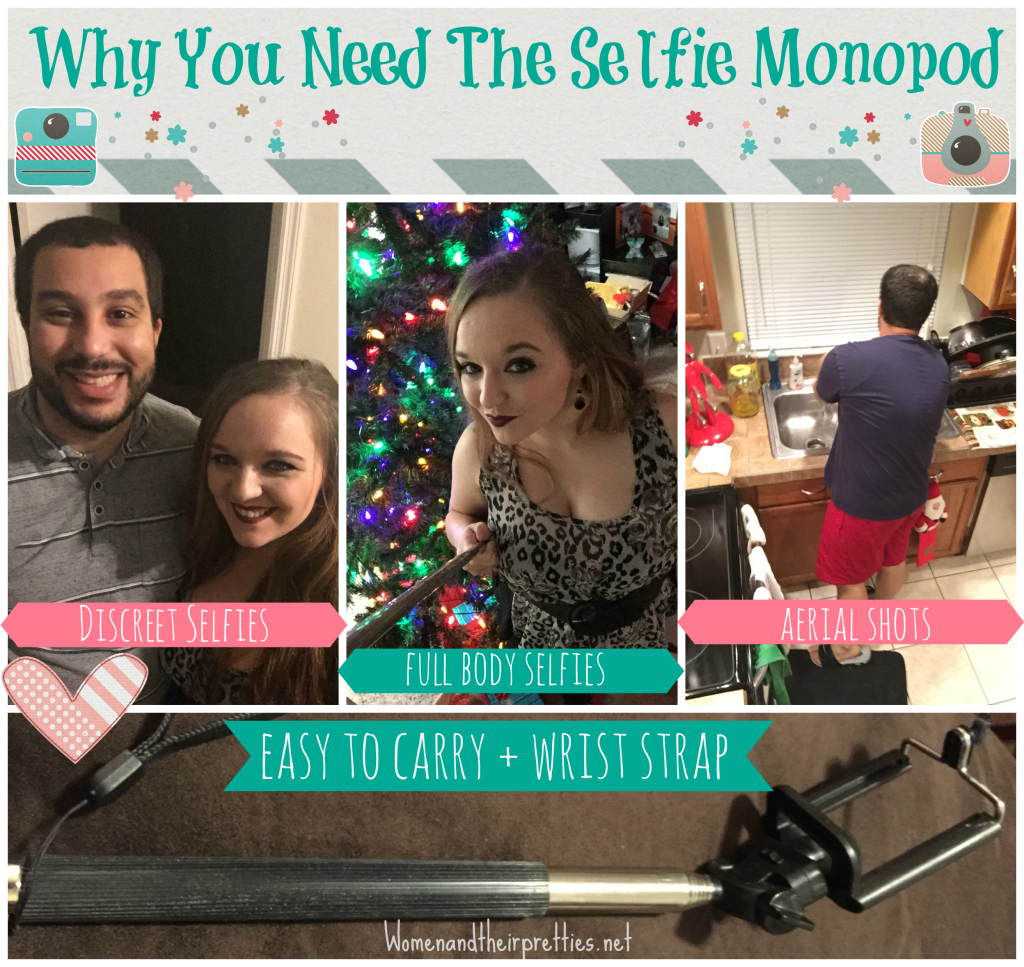 Purchase your Selfie Monopod Here
Team the above items together and you will be known as the one that MASTERED THE ART OF THE SELFIE!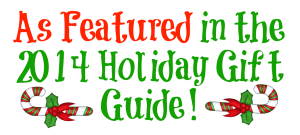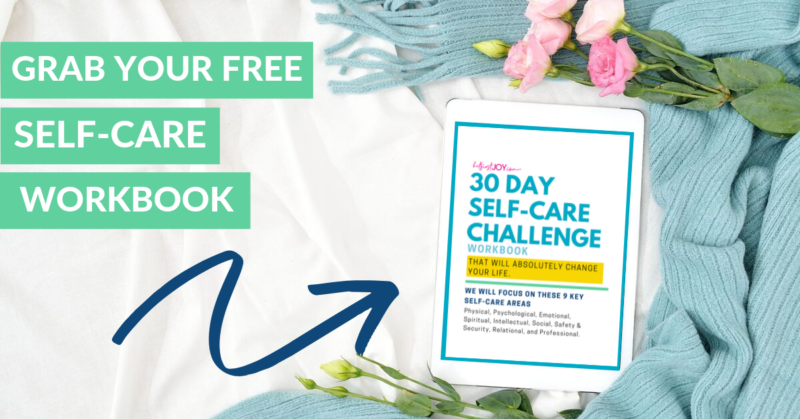 DISCLOSURE
As an Amazon Associate I earn from qualifying purchases. This post may contain affiliate links and/or promotional products, all opinions expressed are that of But First, Joy only. Read my full disclosure.