The smell of pine always awakens my happiest memories. I think of the years that I went searching for the perfect Christmas tree. I still remember when I decided that an artificial tree would replace the real thing. It's much easier in Florida, when all of the real trees are overpriced and half dead. I don't mind our artificial tree because the smell of pine still lingers through my home. I have pine candles burning and Winter Fig scented ornaments hanging on my tree. Every time I walk by my tree, I feel as if I've tricked nature. My false tree smells like pine more than the real thing ever did. Plus, I'm not wasting a real tree. It's a win-win for me.
Every year my favorite memories are brought to life at Christmas time. The smell of pine is the first trigger, Christmas music is another, but it's ultimately the Christmas ornaments that touch my heart. Each and every ornament on my tree has a special meaning to me – some greater than others. I want my tree to be beautiful, of course, but I decorate my tree with love and not with things. So, here are a few of my most meaningful Christmas ornaments.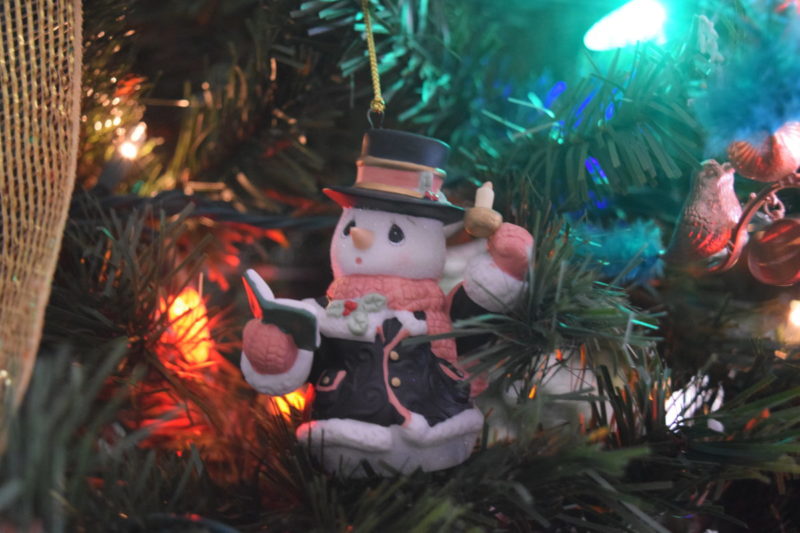 1. Precious Moments "Oh Come, All Ye Faithful"
My grandmother and I are really close. She's the best woman I know. I cherish my time with her and all of the moments we've had together. I remember, before my grandfather passed away, my grandmother had the most beautiful Precious Moments collection displayed right in the living room. I'd always stop and stare, wishing I could play with those beautiful porcelain figures. Now, as an adult, I collect Precious Moments figures. This is my very first Precious Moments Christmas ornament. I hand it at the top of my tree with pride. I look at it and think of my grandmother every time. I even got her a matching one!
About this ornament: Dressed in a fine winter coat and top hat, this merry snow-fellow carols on a snowy evening. The anticipated 7th hanging ornament in the popular Annual Snowman Series Joyful and uplifting, it just may prompt a carol or two each time he is gazed upon when hung from a holiday tree or Christmas wreath. (Does not play music) It is a thoughtful Christmas gift for family members, friends, teachers, neighbors, coworkers, and anyone who loves decorating with snowmen! Sculpted of fine bisque porcelain, meticulously hand painted.
Get it on PreciousMoments.com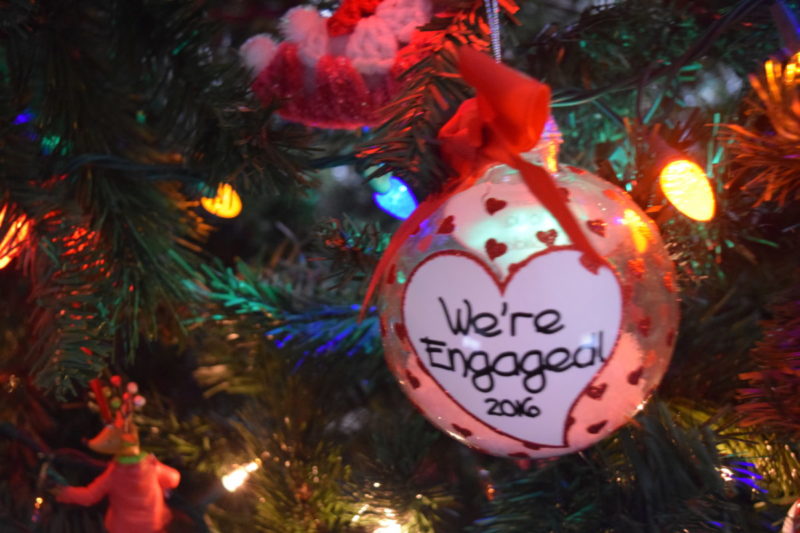 2. We're Engaged
Two months ago, my boyfriend got down on one knee and proposed to me! This is our first Christmas as an engaged couple. I am so thankful for him and for the great love that he shows me. Both our families are jumping with joy about our engagement. My grandmother sent me this beautiful "We're Engaged" ornament. I would have never even thought about an ornament for our engagement, so I'm happy that she did. I can't wait to look back on this, 10 years from now.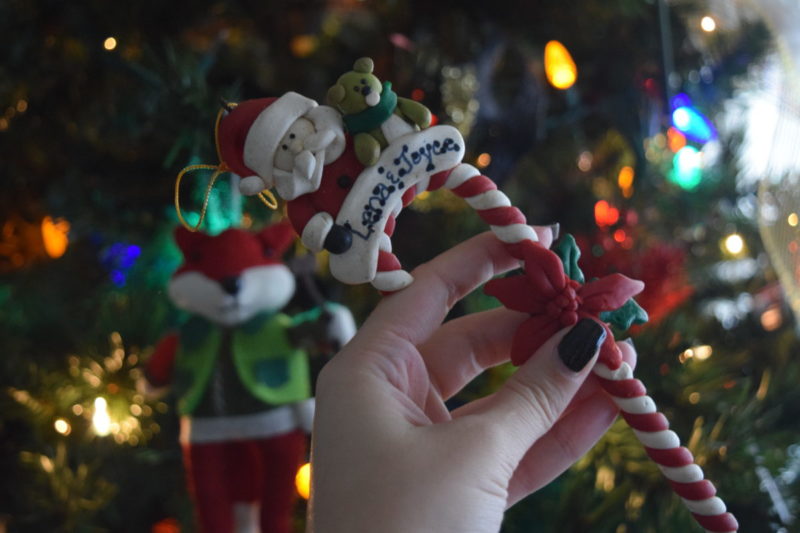 3. Mom and Daughter Candy Cane
This is the oldest ornament on my Christmas tree. I don't know who gave it to us or when. I just remember that I was a young child, living with my single mother. I think it was a coworker of my mom's who made this for us. Either way, it's beautiful. If you'll notice, the flower lost a pedal at some point. Either way, I will keep it hanging on my tree and will pass it down to my children.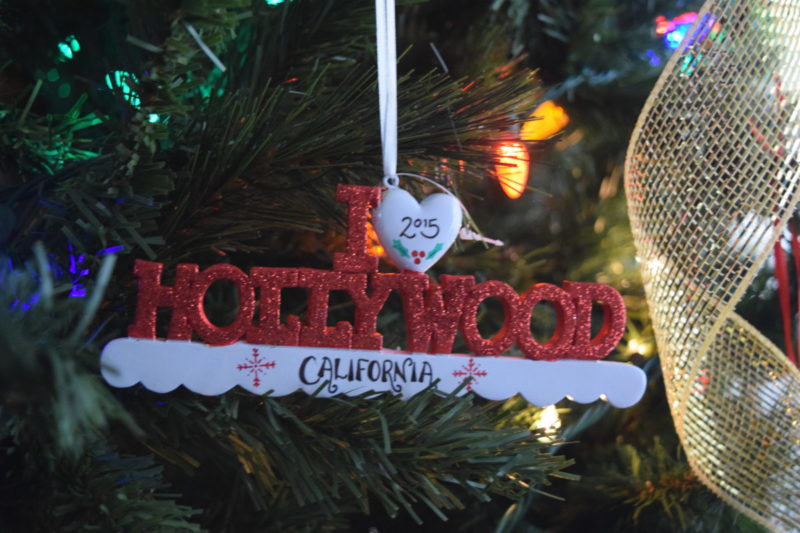 4. Hollywood 2015
This ornament is really meaningful to me because it's a reminder of one of my greatest accomplishments: my very first press trip. This was my first visit to California. I was anxious, excited, and overwhelmed. I had no idea what I was in for. I was invited by Disney to celebrate the Blu-ray release of Tomorrowland, the release of Aladdin from the vault, and Disneyland's 60th Anniversary. After all of the "work" we went exploring Hollywood, which is where I picked up this meaningful Christmas ornament.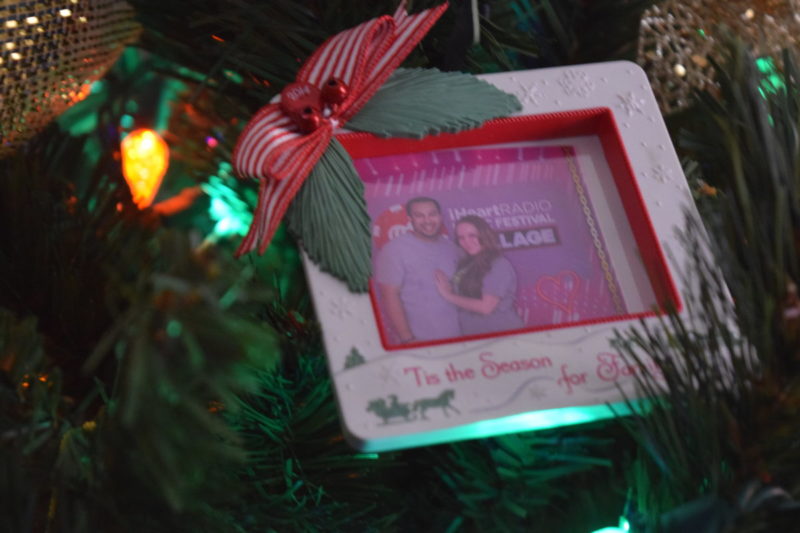 5. Christmas 2014
This was the first Christmas ornament with my love. We'd traveled a lot that year and picked up this ornament from Hallmark. The photo inside was taken in Vegas – a free trip to Vegas that we won! It was a beautiful year and will be remembered forever.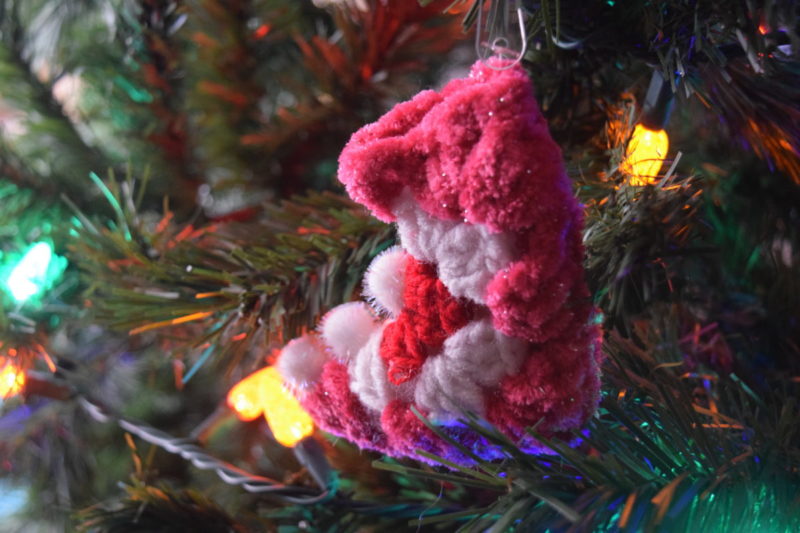 6. Crocheted Boot
My grandmother is known for all of the beautiful little things that she crochets. This ornament is one of them! She's incredibly talented and I'd like to think that my creativity came from her. This ornament stands for the love and care that my grandmother gives me.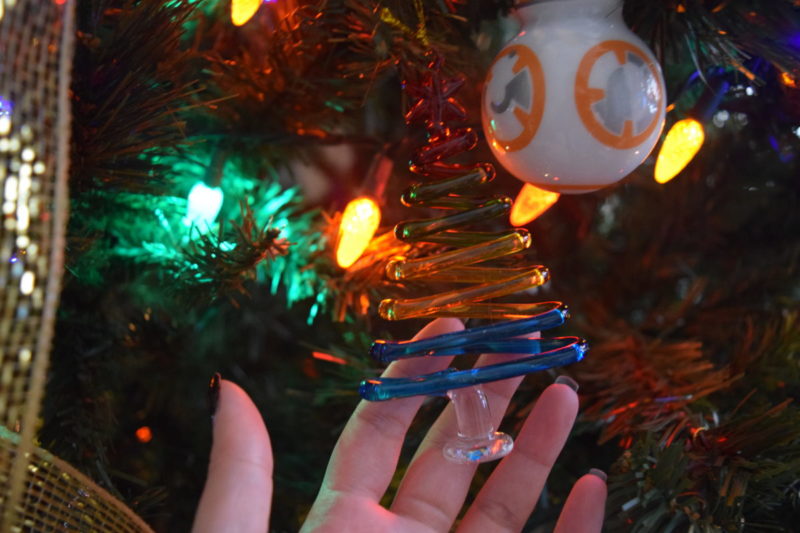 7. Rainbow Christmas Tree
My best friend and I bought this ornament years ago when we lived together. The significance of it is the rainbow colors. Her and I are all about equality. This ornament was purchased many years before gay marriage was legal. We bought this in support of gay rights; to display proudly on our tree!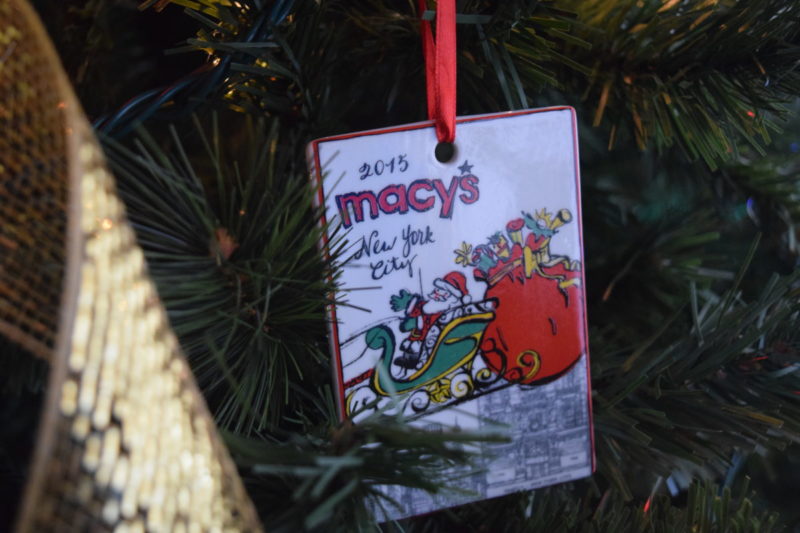 8. Macy's Thanksgiving Day Parade
My fiancé helped cross something off of my bucket list in 2015 – the Macy's Thanksgiving Day parade. I knew thought I'd see this parade in person. In fact, I never thought I'd go to NYC. Last year we attended this iconic Thanksgiving parade and it was truly a dream come true. Every time I cross something off of my bucket list, I want to buy an ornament as a reminder of the incredible experience.
What's your most meaningful Christmas ornament?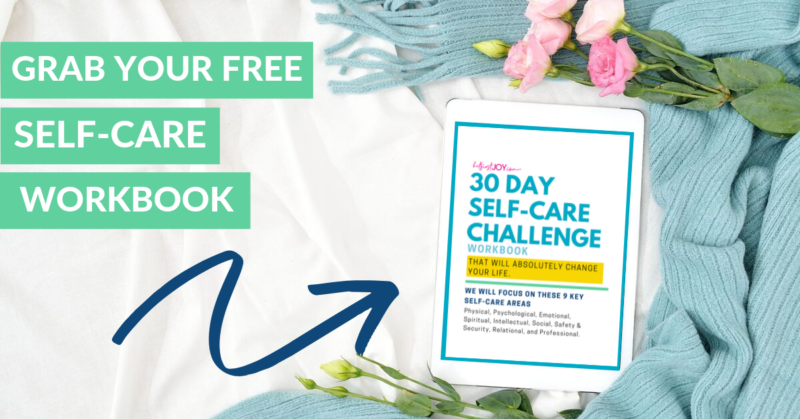 DISCLOSURE
As an Amazon Associate I earn from qualifying purchases. This post may contain affiliate links and/or promotional products, all opinions expressed are that of But First, Joy only. Read my full disclosure.