I thought they were already spoiled. They get food whenever they want. They get to go on the porch when they want. I give them treats. They sleep in bed with me (and sometimes on me). They have toys, cat furniture, and scratch pads. I thought that my cats were really spoiled until I realized that I could spoil them even more.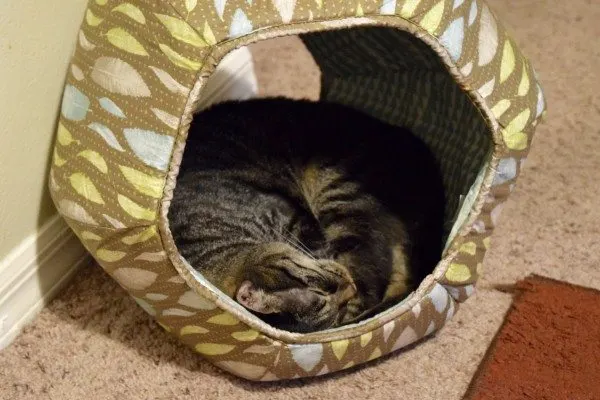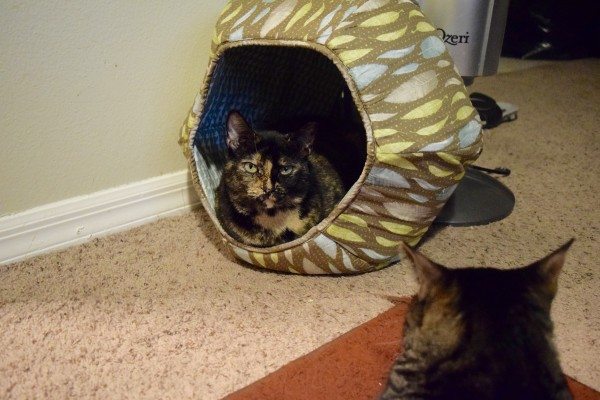 I heard about The Cat Ball and thought that my cats might use it every now and then. We all know that cats love to feel like they are hidden and they like to curl up in small spaces. The Cat Ball is a designer cat bed that incorporates both of those features, along with a comfortable and cute design. They actually have a variety of designs, so you can either choose your favorite colors or choose a design that fits into your home. I chose The Cat Ball with Teal Feather Fabric because I love the bohemian look.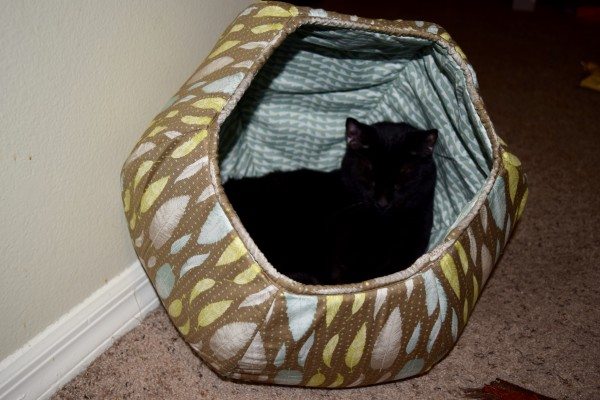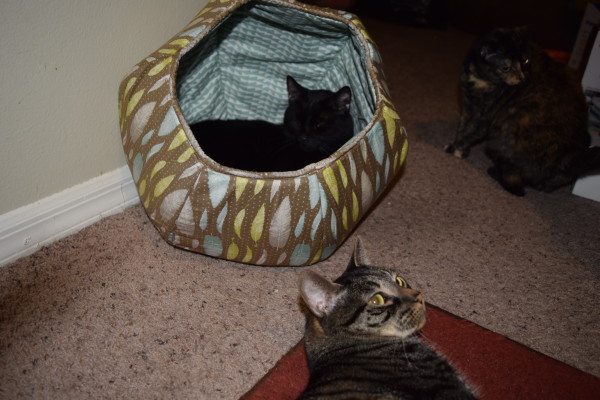 The Cat Ball came folded nicely and tied with the same piece of fabric that it's designed with. I actually liked this little touch because I used the tie to play with my cats, haha. Let me just say, The Cat Ball designer warned me that the cats would fight over it. I thought, "Ahh, not my cats. They rarely fight." Well, I was wrong. haha. My youngest, Mac, completely took over The Cat Ball. As soon as I introduced it to him, he laid in it for hours, literally. He curled up in a ball and slept in the deepest sleep that I've ever seen. At one point, he left to drink water and eat food. My other male cat, Zorro, took over The Cat Ball.Mac was not happy! I watched him reach in and smack him a few times, haha. Then, he tried to squeeze in it with him, thinking it would force Zorro out. Nope, Zorro was not having it! He turned around to ignore Mac and stayed in The Cat Ball. Mac and the Mama cat, Allie, laid outside just waiting for their turn.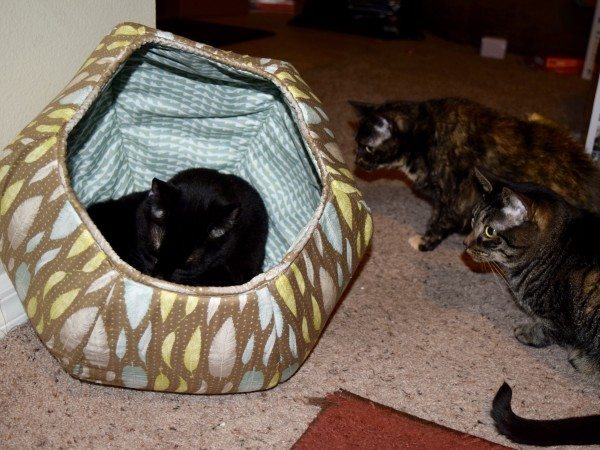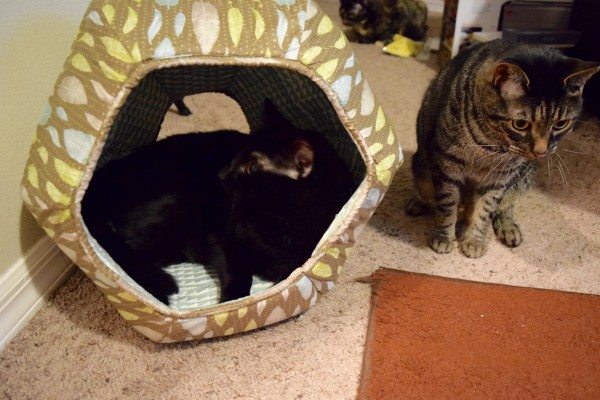 Every day 1 of my 3 cats is laying in the Cat Ball. They love it so much that we are definitely going to invest in another for Christmas. I cannot believe how much of a win this is with my cats. I knew Mac would love it but never expected all 3 of them to fight over it! This is a great gift idea for your cats and definitely well-worth the price!
Connect with The Cat Ball: Facebook / Twitter / Instagram