Within the past year, I have become a coffee drinking maniac! I got a Keurig as a gift from a good friend and ever since then, I cannot get enough coffee. I have tried just about every kind of coffee that you can think of. I have tried over 20 different brands of coffee, tea, and cocoa in this past year. You'd think I would be burnt out, but with all of the new and delicious brands that I am trying, every cup of coffee is a new and different experience. I love trying different flavors of coffee and cocoa. I like weird and unique flavors the best!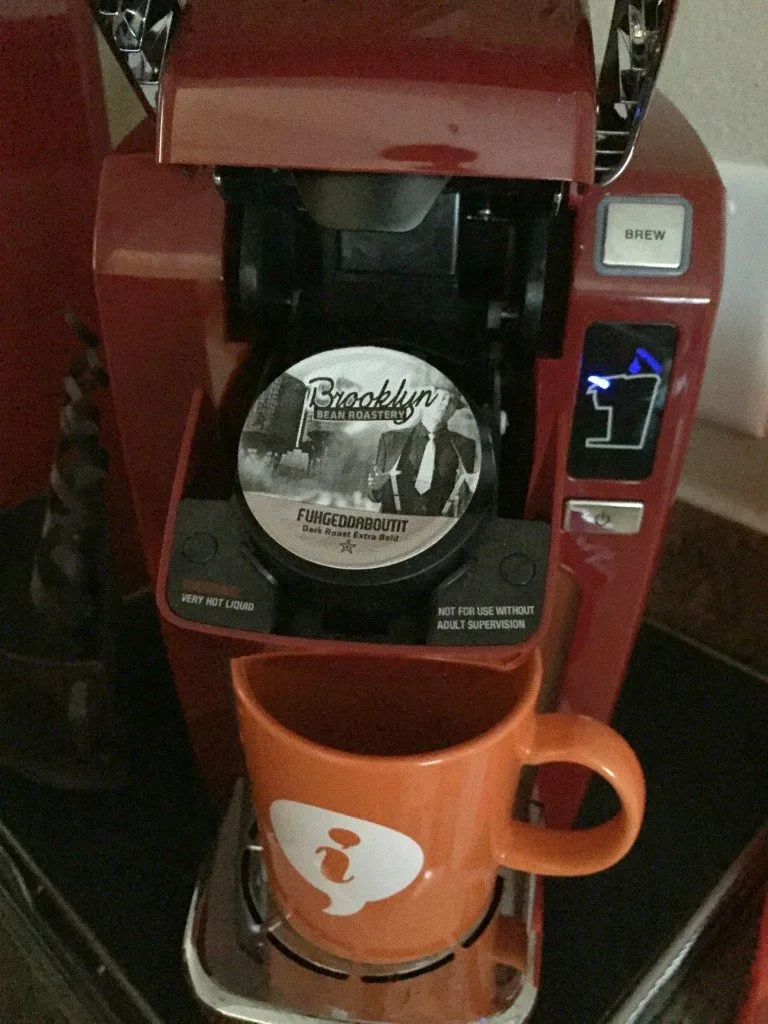 So you can imagine my excitement when I heard of a company called Brooklyn Bean Roastery. They have a variety of flavored coffees and cocoas. If you prefer unflavored coffee, they also have different roasts: medium, light, french, and dark. If you want something for the kids or if you are just a cocoa lover, like myself, you can choose from their unique and DELICIOUS cocoas! Want a little bit of everything? Try one of their variety packs!
The Brooklyn Bean Roastery variety packs come in 4 different themes. You can choose the Bold Variety Pack, Breakfast Variety Pack, Medium Variety Pack, or the Flavored Variety pack (which is my personal fave). The variety packs have a few different types of K-cup coffees. These packs would make great gifts during the holidays. They are perfect for anyone that wants to find a new favorite coffee. If you are unsure of which coffee to try, you can pick up one of the variety packs to see what you like. I can almost guarantee you though, you will not be able to choose one favorite.
When you figure out the ones you like, you can purchase each type in 12ct, 40 ct, or 24ct boxes. I have tried a great number of these already and I want to suggest a few of my faves to you.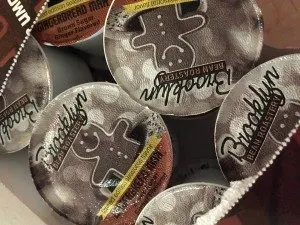 My favorite seasonal coffee is the Gingerbread Man. It is delicious! It has a nice brown sugar and ginger flavor. It is not too intense of a ginger flavor, it's just enough to fill you with holiday cheer!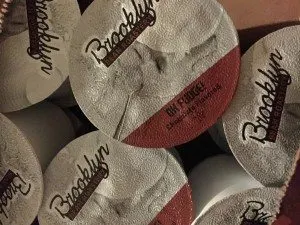 My favorite flavored coffee is the Oh Fudge! coffee. It is creamy and smooth. I mixed mine with vanilla creamer and it complimented the chocolate perfectly. It's not a gluttonous fudge flavor, but it sure is addicting like fudge!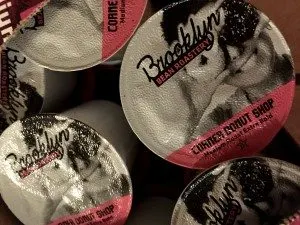 A great medium roast is the Corner Donut Shop. This is a perfect roast for morning, noon, or night. It's not too weak and not too strong. It's really just right. When I am not in the mood for a flavored coffee, this is my GO TO roast!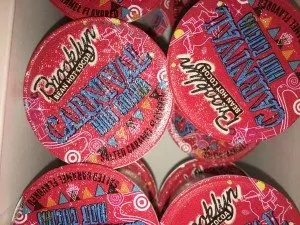 Okay, at this point your kids are jealous of all of the delicious coffees you are drinking. So, why not do something special for them and order them a box of Cocoa! Obviously cocoa isn't only for kids. I do not have children, but I sure as heck enjoy a nice cup of cocoa. So I have to tell you about my FAVORITE cocoa! When I say favorite, I mean the best cocoa I have ever had. I am NOT exaggerating. This is the most delicious cocoa I've ever tasted. It is the Brooklyn Beans Salted Caramel Carnival Cocoa. My boyfriend and I are on a salted caramel kick, so when we find salted caramel anything, we try it. He tried this cocoa first and made me take a drink. I am not really a cocoa drinker, but it smelled so delightful that I had to try it. I couldn't believe that a cocoa brewed with water was THIS delicious. It's the perfect amount of sweet and smooth. We did add about 4 marshmallows to the cocoa, not sure if that made a difference. Either way, you cannot purchase from Brooklyn Bean without picking up a box of this! I will not allow it!
Purchase and Connect
Connect on Social Media: Facebook / Pinterest / Twitter
Purchase here: Brooklyn Beans Roastery