It's one of the biggest movies of the year. It's exciting, futuristic, and inventive. It's Disney's Tomorrowland and it's a movie to remember. When I watched the first trailer of Tomorrowland, I was immediately intrigued. The thought of a pin transporting you to the future was just so exciting to me. The storyline was very fascinating and the actors seemed to chosen wisely. I have to admit, I was pretty excited to see George Clooney and Hugh Laurie in this film, as they are a couple of my favorite actors. While it was exciting to see the greats, it was the young talent who really made an impression. I love to see children in breakout out roles like this. What better way to start your career than with Disney?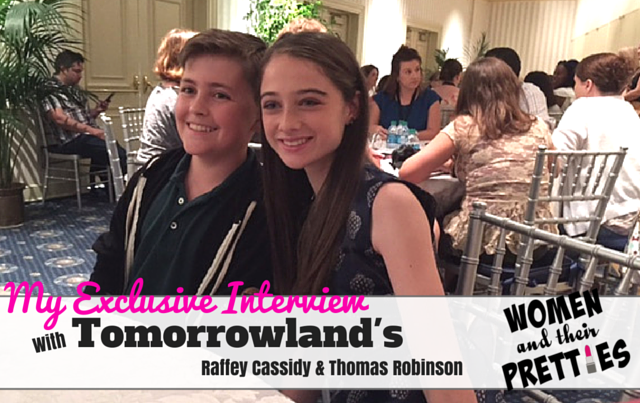 Like many, I've always wondered how it feels to be a child star. Being in a huge movie like Tomorrowland takes a lot of hard work and dedication. For kids, I've always wondered how they manage their careers. When do they study for school? Do they have a real social life? What do they do when they aren't acting? There's a long list of questions that I've always had and thankfully I got a few of these questions answered.
Tomorrowland will be released on Blu-ray™ Combo Pack, Digital HD and Disney Movies Anywhere (DMA) October 13, 2015. To celebrate the release, we were given the amazing opportunity to speak with the Tomorrowland actors, Raffey Cassidy (Athena) and Thomas Robinson (Young Frank).
This wasn't your typical Q & A session, though. Our lovely team of #TomorrowlandBloggers was split into groups of 6 and sat at 4 round tables. Each group had 15 minutes with the talent. I must say, this was the quickest 15 minutes that I have ever experienced. The conversation could have lasted for an hour because these two are so friendly and easy to talk to. Below are some of my favorite moments during our round table interview with Thomas and Raffey. Enjoy!
Q. Is acting something that you've always wanted to do? Did you grow up thinking, "I want to be an actor?"
Thomas Robinson: "I never had a type of plan. After we moved to California, my brother started acting. My brother's acting coach thought that I would be a good fit it for this project. Then I went down for an audition and got it and it kind of just snowballed from there."
Raffey Cassidy: "Yeah, There wasn't a specific day that I thought, "Oh I want to be an Actor." It was kind of like Thomas said, I got one part and from then on I just wanted to carry on because I had so much fun doing it and I knew it was something that I wanted to keep on doing."
Q. For your role in Tomorrowland you learned gymnastics and martial arts, were there any stunts that you didn't do yourself in the movie?
Raffey: "I can't remember specific stunts that I didn't do myself, but there were a few. The driving. I didn't do all of the driving. I learned to drive, but I didn't do it all. I did a bit, but mostly my stunt double Jade did most of the driving."
Q. Did you learn to drive on the set?
Raffey: "Well there was this place where they were building a set and I was actually driving around that lot while they were building it. It was really cool because I saw the whole process of them building that set."
Q. Thomas, did you prepare for your role?
Thomas: "Well, it started with flying trapeze training for the stunts and then it moved into indoor skydiving for that falling sequence. Then the indoor skydiving turned into indoor skydiving without any walls. So I could just fall out of the plume of air. That's how we filmed the falling sequence and all the other stunts were just on wire. So a lot of athletic development training just to be able to do that. For the acting part, I went to the acting coach a few times and just read the scenes that I was in. It's crazy the script, to read it, you had to be locked in a room with the script because they were trying to keep it all secretive and once you were finished reading they locked the script in a safe in a locked room."
Q. What do you guys like to do in your spare time?
Raffey: "I like to do special fx makeup. I like to do gory cuts and stuff like that."
Thomas: "I really like to cook, skateboard, and play the drums. I like baking. My most popular dish is lemon bars."
Q. Thomas, would you like to do a movie with your brother?
Thomas: "I think that would be really fun. Um, it might get a little bit, hmm, how should I say this? We get along most of the time, but we are brothers and we occasionally have our problems and on set that might just be amplified. It gets stressful on set sometimes, so I think it could get a little tough. But I think it would be really cool"
Q. Thomas, you've worked on a TV show before, how different is it working on a movie versus and tv show?
Thomas: "Well, tv shows are a lot more mellow. There aren't as many takes. Like on Tomorrowland, there was one scene where we had 32 practice takes and 74 other takes because they had to get all of the different camera angles."
Q. I heard that George Clooney would play pranks on everyone on the set, so did he play pranks on you guys?
Raffey: "He never really played pranks on me. I had the occasional little pranks, but I got to be part of them which was really funny. There was a cut scene where we were on a monorail and the doors would open. Well, the camermen would be on the outside of the doors, so when they opened they would see me, George, Jim, and Britt. Well, George thought it would be funny for us all to hide on the sides. We made it seem like we were all ready, so when they yelled "Ready and Action!" The doors opened and noone was there. So they were all like, Oh, where'd they go?"
Q. Was George inspiring to work with?
Raffey: "Oh, very! He's a very professional man but at the same time he keeps the set very relaxed and just fun all the time."
Q. Other than the two of you working together, who was your favorite actor that you've ever worked with?
Thomas: "Hugh Laurie was really nice and just a really friendly guy, but in the first thing I ever did, it was really fun working with Jason Batemen. He's SO nice and just a really sweet guy."
Raffey: "I loved working with everyone on Tomorrowland, but on my Molly Moon I loved working with Celia Imrie. She was really nice and so down to earth. She was just really lovely and really kind and always thought about you."
Q. How do you maintain acting and still being a kid?
Thomas: "When I was in Vancouver filming this I made new friends, but I really don't view this as work. I have so much fun. I'd rather be filming with all of these amazing people then at home doing normal stuff."
Q. Do your parents have any say on the roles that you take on?
Raffey: "If I enjoy the role and I want to do it then yeah, they give me advice, but they never say "no, you're not doing it".
Thomas: "They used to have say, haha, but I just have certain things that I don't think that I would enjoy, but I still go after them because I know I will have fun on the set. I used to never want to do a horror movie. I don't like stuff like that, but I actually think I'd really like to be on set for one, so I am like broadening my horizons."
Q. What advice would you give to kids your age that want to go into acting?
Raffey: "To never give up. Along the way you will have fails, but always go on because when you fail at things, it makes getting to that palce even better because you worked harder. Never give up and be optimistic."
Thomas: "People are going to say no, a lot. You aren't going to get every audition that you go out for. Don't give up and keep trying because you're good at what you do. Just be yourself. Don't take no for an answer and keep going and something great will happen."
These two were so delightful to speak to. Raffey is so well spoken and just a kind soul. Thomas is a very intelligent and fun kid. I couldn't imagine better actors for these roles. I look forward to seeing what they do in the future!
Disclosure: Women and Their Pretties was compensated for this post with an all-expenses paid trip to LA to the #AladdinBloggers #TomorrowlandBloggers & #Disneyland60 press event. All opinion expressed here unbiased and my own.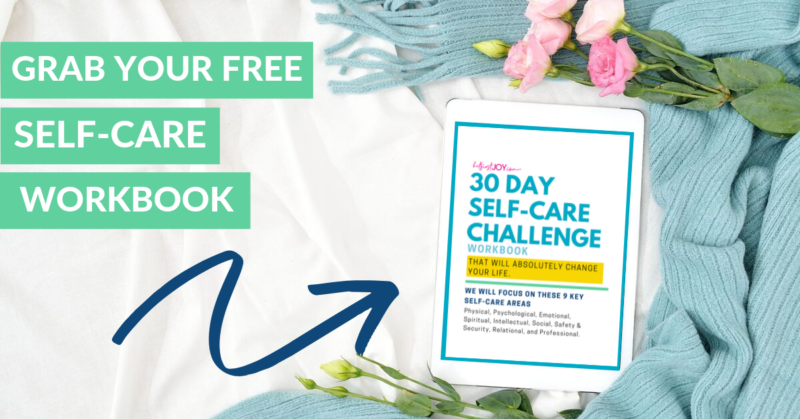 DISCLOSURE
As an Amazon Associate I earn from qualifying purchases. This post may contain affiliate links and/or promotional products, all opinions expressed are that of But First, Joy only. Read my full disclosure.