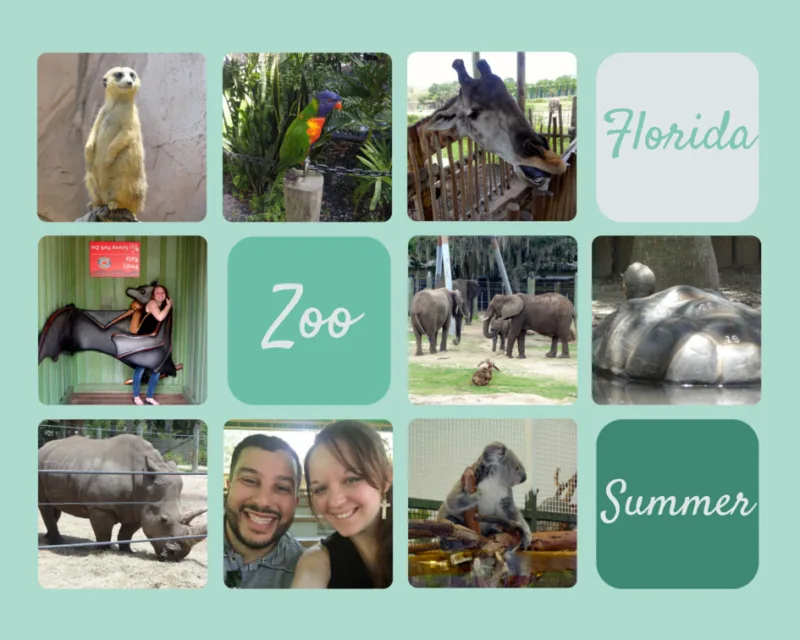 I have always been a huge animal lover, so visiting zoos and aquariums is kinda my thing. I have been to a lot of great zoos, some large and some small. The different animals from around the world never cease to intrigue me. With all of my fun zoo experiences, I can honestly say that Tampa's Lowry Park Zoo is my absolute favorite. From the safety and quality of the animal areas to the friendly and helpful staff, it's no wonder why Tampa's Lowry Park Zoo has been ranked #1 by multiple magazines.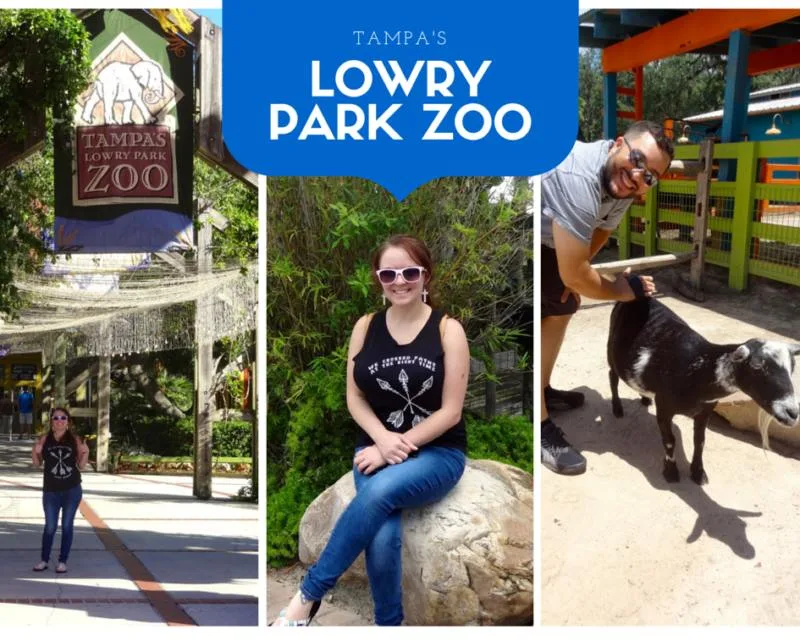 When we first arrived, which was at 9:30 right when the zoo opened, we noticed that the parking was set up very well. It wasn't difficult to get in and out and there were plenty of places to park. We visited on a Thursday, which seems ideal since it wasn't too busy. Since we arrived right when the zoo opened, we didn't have to worry about any crowds (yay!). The first thing I noticed upon entering the zoo was how nice and available the staff was. There were two lovely young women who greeted us, directing us toward the maps. We grabbed our maps (because we are die hard planners) and began to scope out the attractions, shows, and restrooms. Before beginning our adventure, we decided to stop at the Animal Mingle which was right at the entrance. A very knowledgable and pleasant young lady held a snake, giving us more information on it. What I found really impressive was that she could quickly answer every question that was thrown her way. She clearly knows her stuff 🙂 After spending a few minutes with her and her reptilian friend, we continued to plan our trip. Feeling ( and looking) a bit confused as to where to begin, an older gentlemen stopped to help us. He gave us the perfect place to start and explained each section on the zoo. He made it a lot less complicated and we use his direction for the rest of our visit. And so our adventure began…
While I would love to explain our experience with all of the animals, it would take too much time. I will just give you some insight on our favorite and most memorable moments at the Lowry Park Zoo. Below are some of the highlights!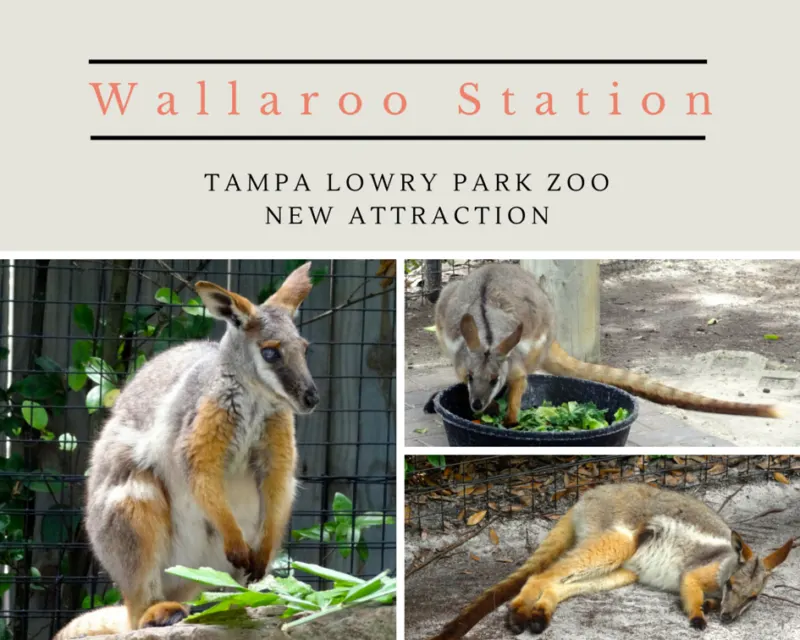 Wallaroo Station
This section was recently renovated and it's beautiful! You can walk through a trail right next to the open wallaroo area. They can pass right by you. They are SO adorable! We got some incredible pictures of them. They were eating and sleeping when we took our stroll through, but that didn't stop us from gushing over them. We were told not to pet them (wahh) but man I wanted to hug them haha. This is really a positive addition to the zoo. I love the interactive sections!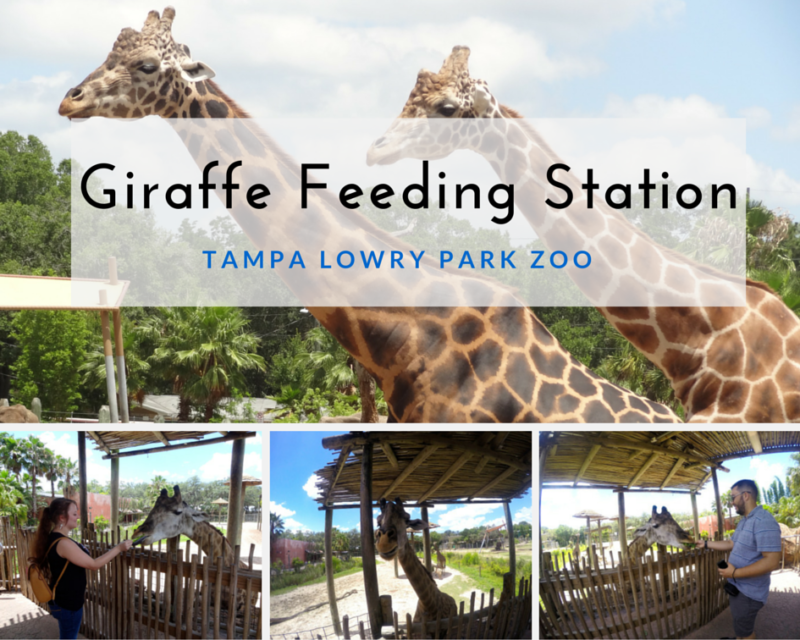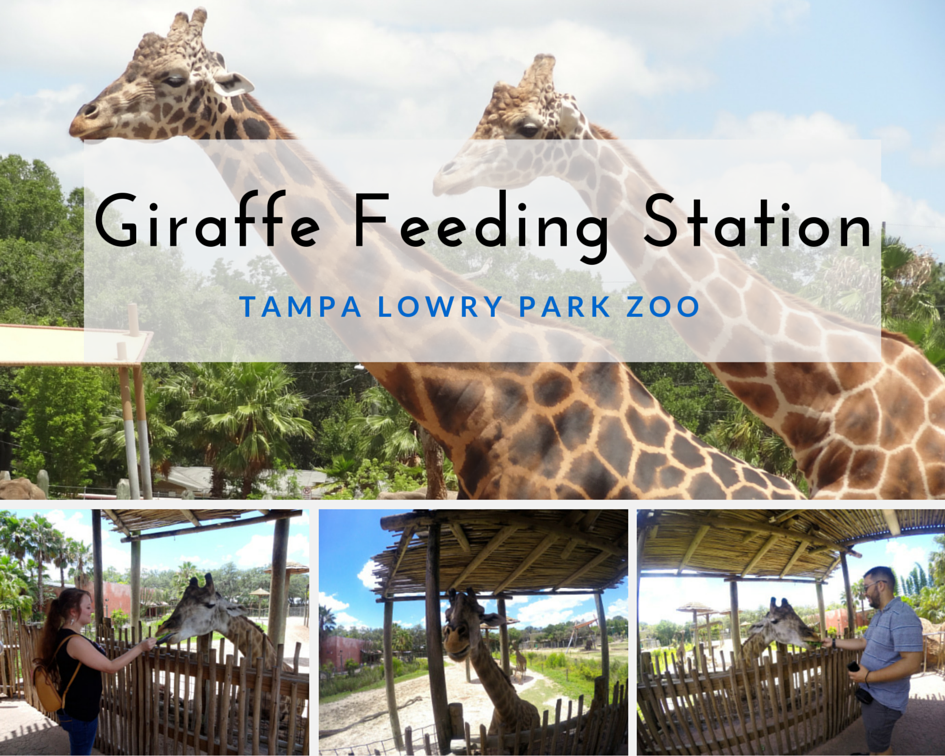 Giraffe Feeding Station
One of the funnest experiences was the Giraffe Feeding Station. You can walk up to the feeding station to check out the giraffes up close! You can take pictures of the giraffe with your own camera and the staff will take pictures with their personal cameras, which you can purchase later should you choose to do so. For $5 you can feed the giraffes, which is what we chose to do. It was SO fun to feed them pieces of lettuce. You can feel their tongues glide across your hand as the scarf down the lettuce. We had a blast at this station and got some really incredible photos! These creatures are really amazing. I wish we could have pet them!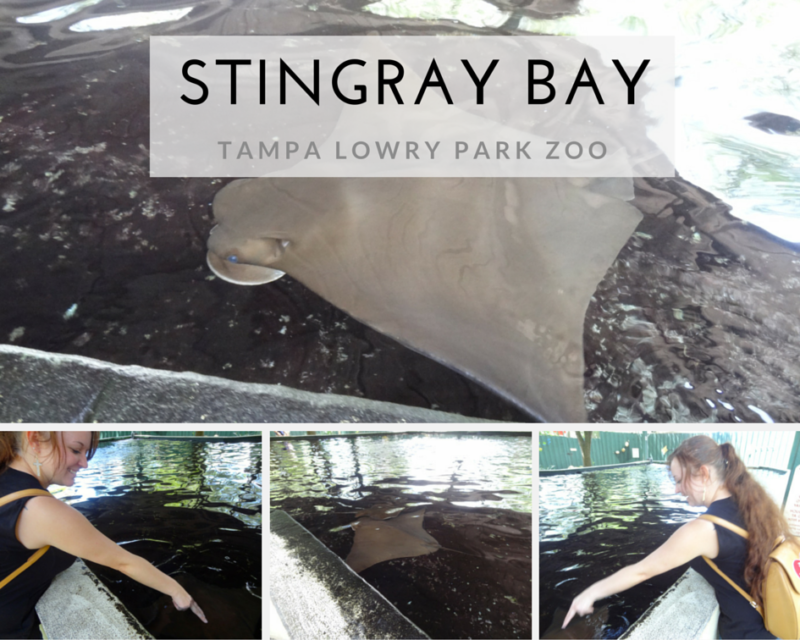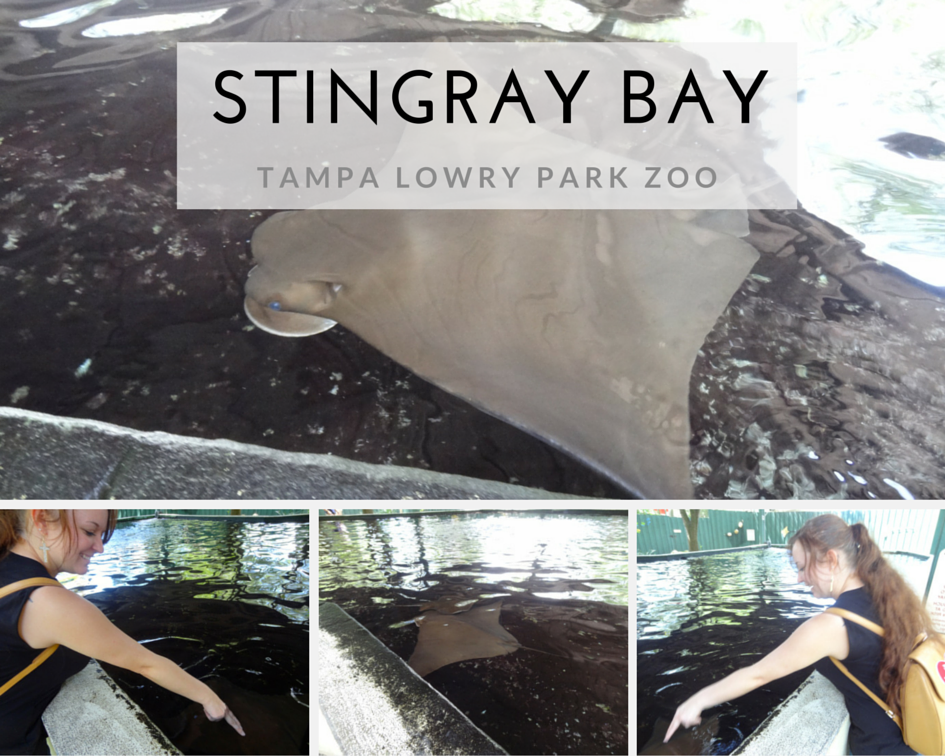 Stingray Bay
I have actually pet stingrays before, but this experience was much better than my last one (at the Georgia Aquarium). What I loved was that "Stingray Bay" was very large! I thought for sure that we'd have to push our way through a crowd for this interaction, but the area is so large that everyone can enjoy the experience. So, you basically walk into the area, use two fingers, and you can pet the stingrays as they swim by you. We spent a good 20-30 minutes in this area. It was so much fun! The stingrays were so cute and I swear they seemed so friendly (not counting the few stingrays that found it hilarious to swim by, flopping their bodies, and splashing us!! haha). If you've never touched a stingray, they do not feel the way that you would expect. They are very smooth. The large stingrays seemed to really love to be pet, they would swim in circles and come back to my boyfriend over and over again. Maybe they just wanted food, haha. Either way, I like to believe that somewhere deep down inside of their souls that they love interacting with us, just as much as we do them.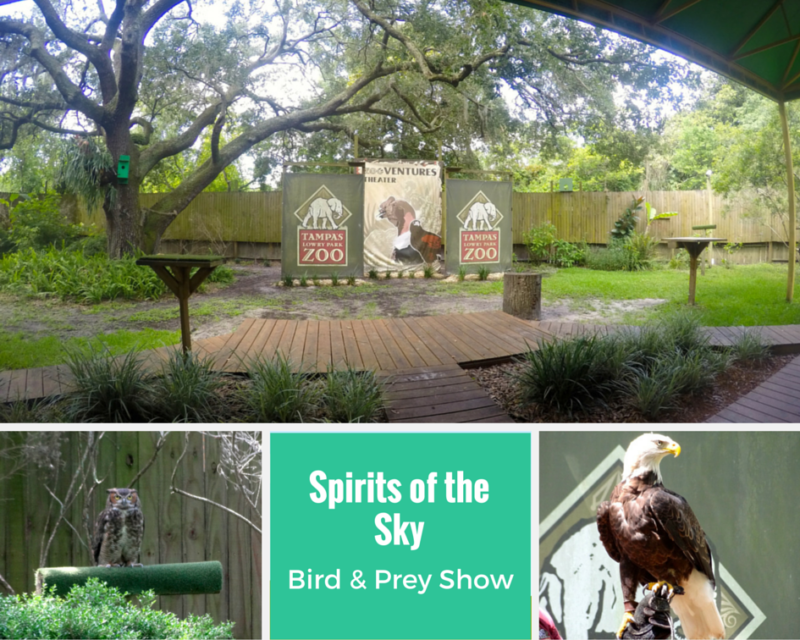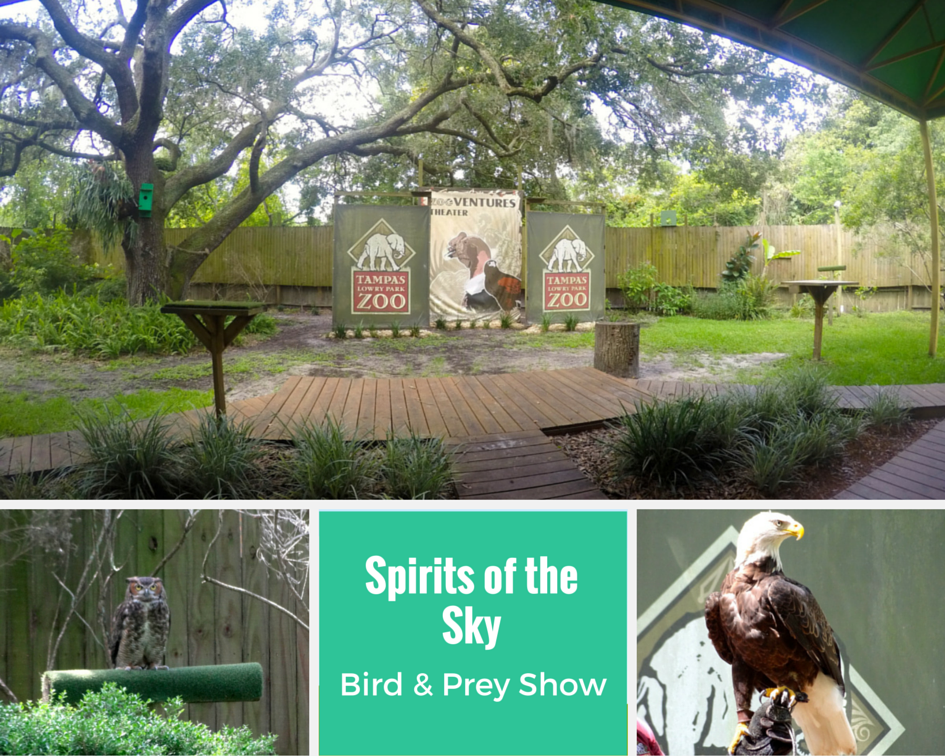 "Spirits of the Sky" Bird of Prey Show
We just happened to be in this area right before the show, so we decided to attend it to see what it was all about. Boy, we were pleased. The show was incredibly entertaining. The bird handlers were so much fun! It wouldn't have been a good show without their humor and warm personalities. We learned a lot at this show. Did you know that the sound you hear in movies that claims to be a Bald Eagle is actually that of the red-tailed hawk? Yeah, we didn't either. They don't use the sound of the bald eagle, because it isn't as prominent. The birds are trained very well and are very happy. They don't seem uncomfortable or out of their element, like at other zoos. We were happy to see how free they are. They even allowed the great-horned owl to hang out in a tree for the rest of the show. This is definitely a must-see if when you visit this zoo.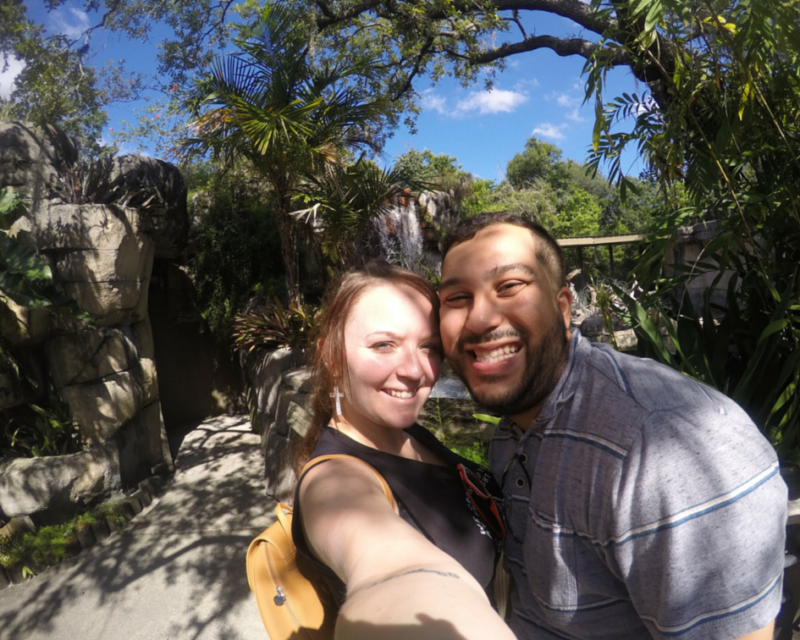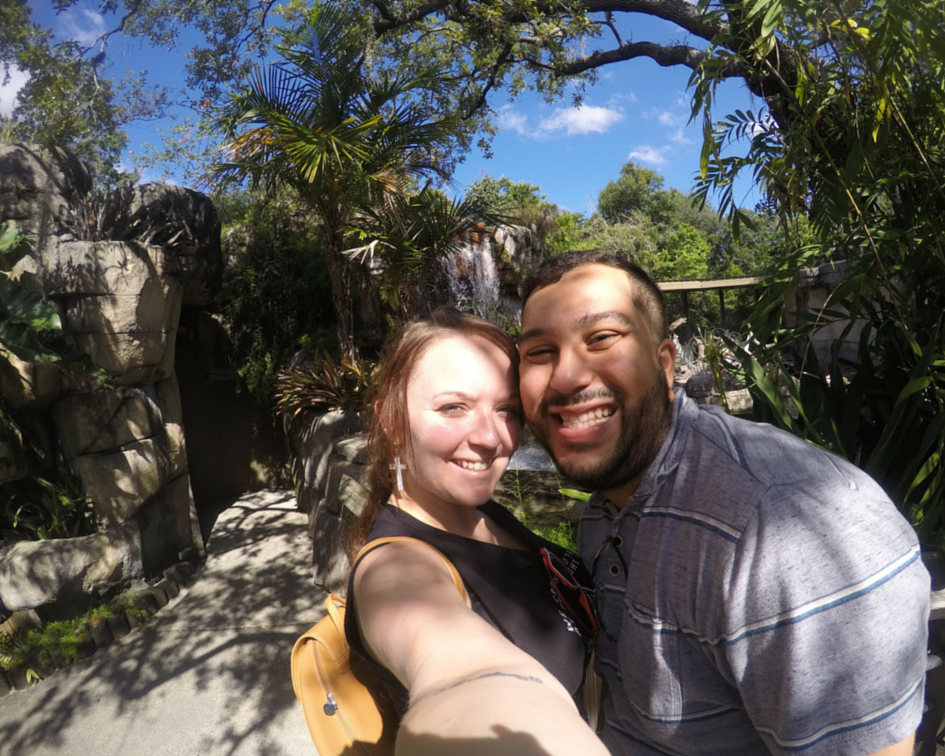 I was a little disappointed because the Gator Falls Flume Ride wasn't running. That would have been a perfect ending to a very hot & humid Florida day. Also, the Guided Safari was down because of some sort of procedure they were doing. It was a bit of a let down, but it definitely didn't ruin our experience! We had an INCREDIBLE day in Tampa. It was definitely worth the 2 hour drive (from Orlando). This is something that we wouldn't mind doing a couple times a year. It's so worth it!
Connect on Social Media: Facebook / Twitter / Instagram
To see more pictures of my experience visit Women and Their Pretties Facebook page and Instagram Page
https://instagram.com/p/3O3VWoIKzh/?taken-by=joyceduboise