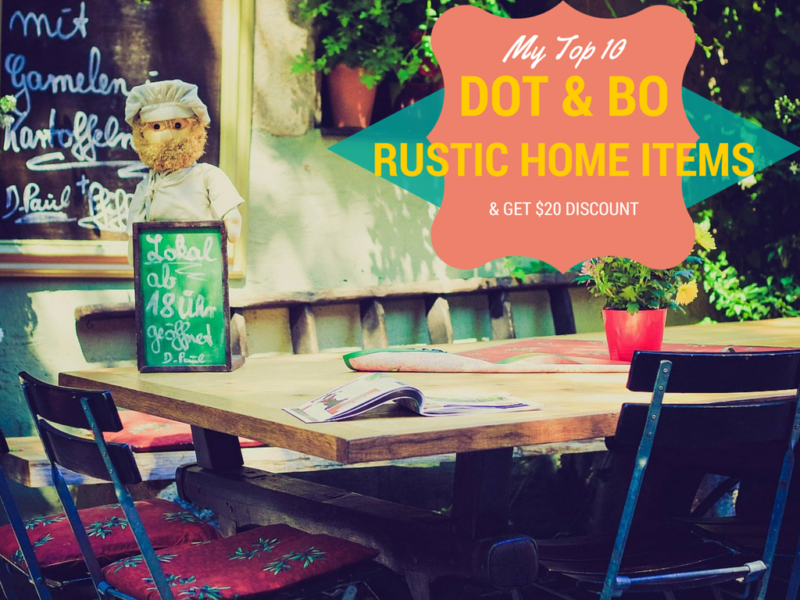 Dot and Bo has so many beautiful home items. They have items that will blend well with any home theme and items for any room of your house. When it comes to redesigning a room or adding something special to your space, Dot and Bo is the perfect place to turn to. The style choices are really amazing. A few of the themes are Industrial Chic, Lake House Haven, and Bohemian Sanctuary. If you want simple or colorful, they have it for you. If you want complex or cute, Dot and Bo has you covered. What sets them apart from other design shops is that all of their items are uniquely crafted and cannot be found anywhere else.
[ctt title="Loving this @DotAndBo #Rustic Home Items Roundup by @JoyceDuboise!! " tweet="Loving this @DotAndBo #Rustic Home Items Roundup by @JoyceDuboise!! http://ctt.ec/g5aUP+ " coverup="g5aUP"]
If you want a nice Rustic look, Dot & Bo has a ton of great ideas for you! Below are just a few of my favorite Rustic items from the site. They literally have hundreds of items!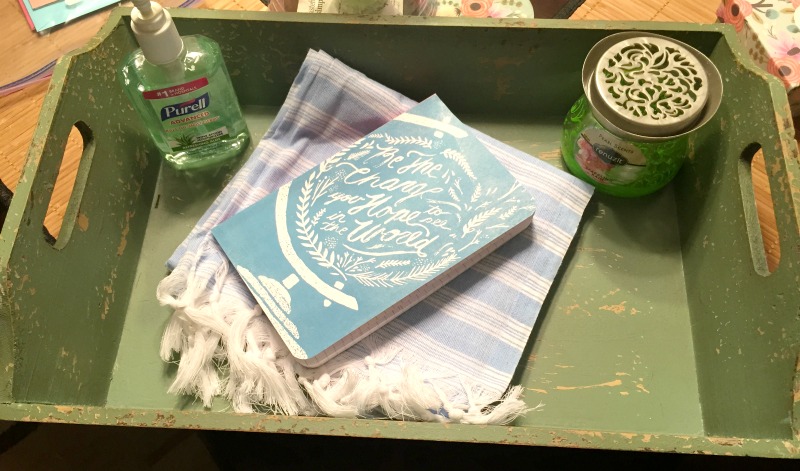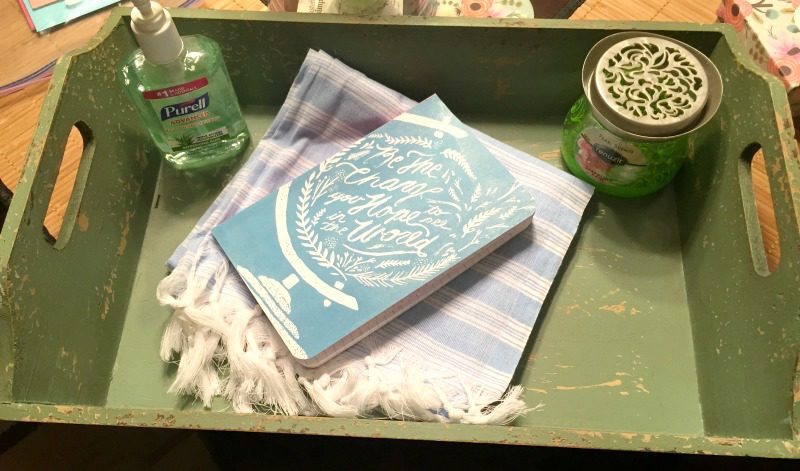 1. Rustic Mint Tray – This tray is absolutely gorgeous! The the worn wood and the teal color really make for a great rustic look. The tray is a great size and has handles. It can really hold a lot. It isn't recommended for food though. I use it as a center piece on my dining room table. I think it's perfect to hold magazines, flowers, and other decor. It's great for photos too. I used it in a recent "room refresher article". It has really transformed my dining room into something very charming. Purchase the tray here (It's currently 46% off!)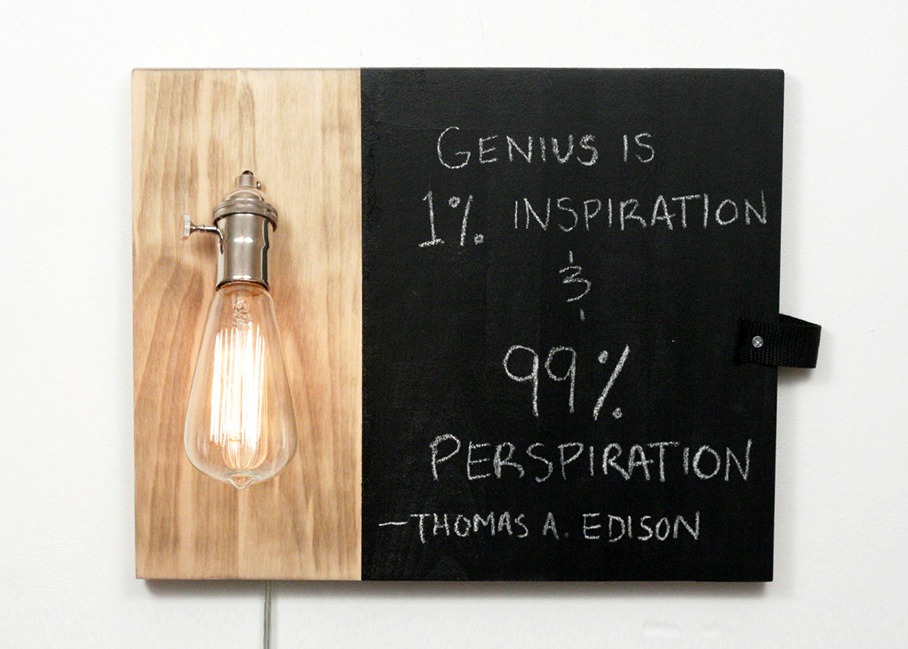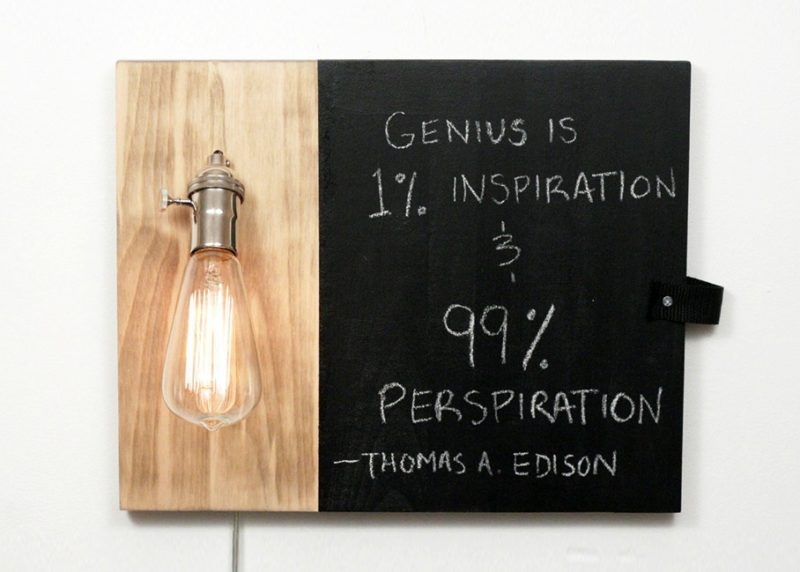 2. Rustic Chalkboard Lamp – Get inspired with this handmade, exposed Edison bulb lamp/chalkboard combo. Good for list-making, idea boards, and seeing in the dark. Includes chalk holding strap and 30 watt Edison bulb. Purchase Here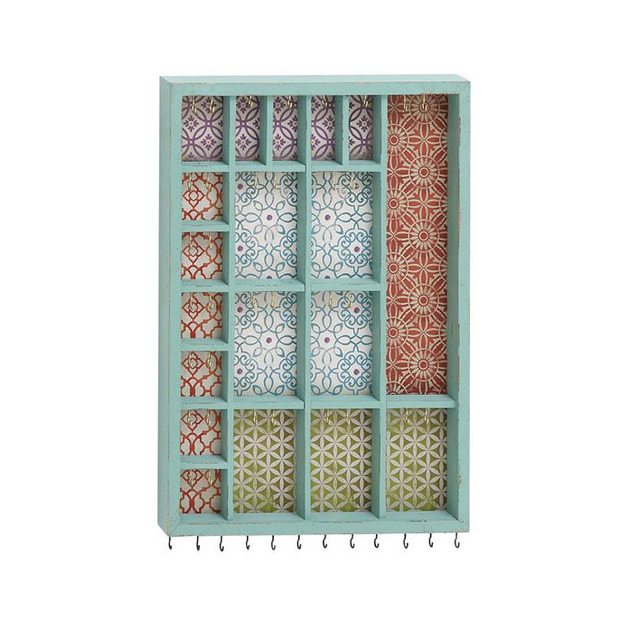 3. Rustic Jewelry Wall Box -This jewelry wall shelf decorates any wall, while also keeping all your fine jewelry organized and within reach. Its multi-patterned and -colored background will help your favorite jewels stand out while creating a unique focal point. Purchase Here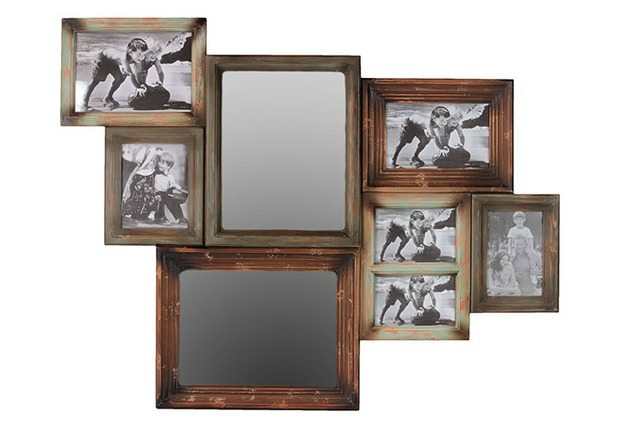 4. Rustic Home Mirror & Photo Collage – Gaze at your reflection as you look at the past with this Rustic Home Mirror & Photo Collage. With this ready-to-hang wall art, comprising six unique picture frames and two framed mirrors, all you need is to pick your best photos. It's distressed to perfection in various shades, so you'll get a cool, rustic-chic look in no time. Purchase Here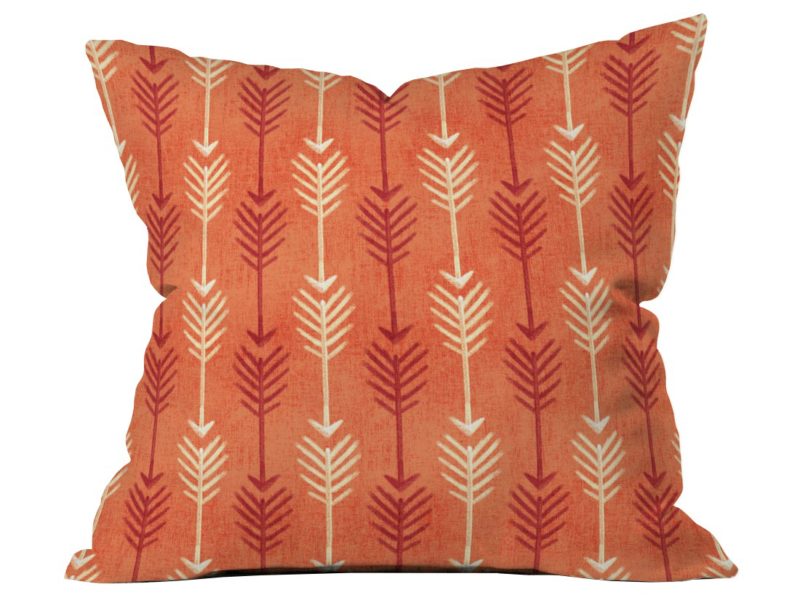 5. Rustic Arrow Throw Pillow – A palette of orange, red and tan give this arrow pillow a more rustic, earthy feel. Because it's more subdued in tone, this pillow is great as a set of multiples. Or go for one to add to your mix. Purchase Here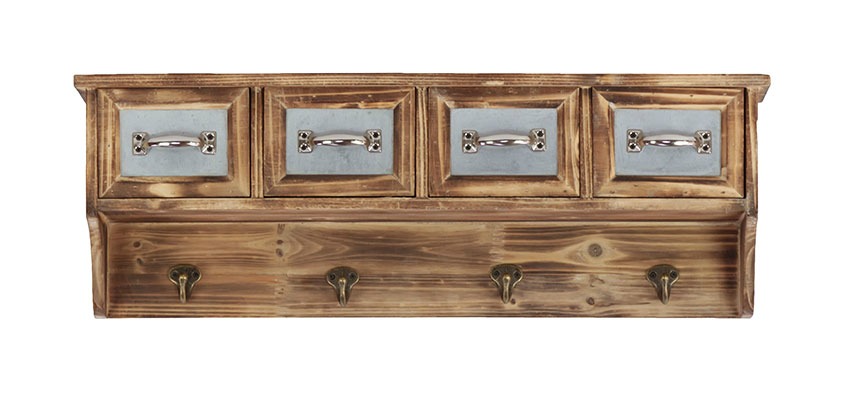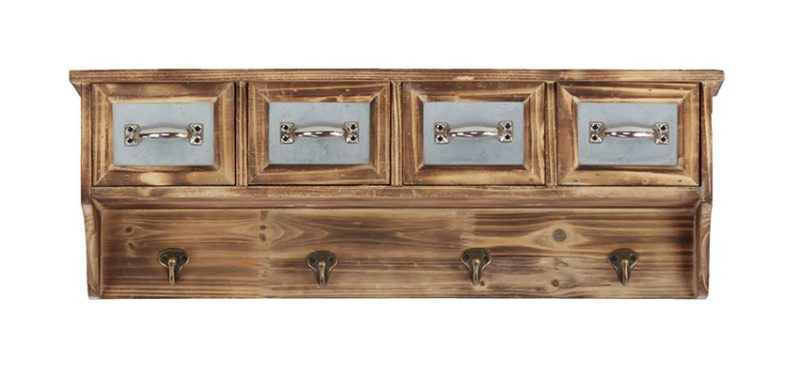 6. Country Cabinet Rack – A classic cabinet gets a new role with a row of hooks. For hanging the essentials in your bath, like towels and clothes, to keep things off the ground. Four additional drawers stash away the extras. Purchase Here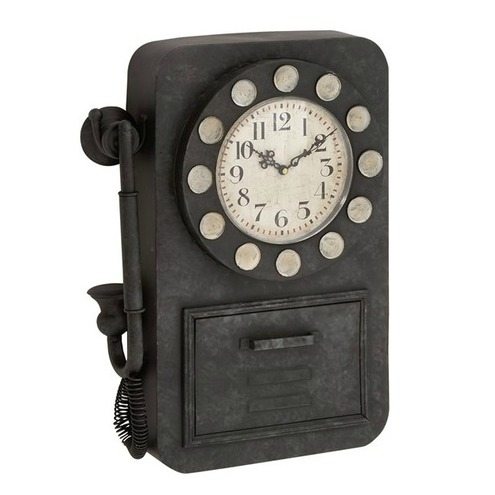 7. Old English Country Phone Clock – This antique-inspired, curious wall clock plays with the construction of an old English phone and the device of an analog clock. Constructed of quality metal with a sleek, distressed look, this clock proves a terrific accent for rustic modern décor, adding personality and liveliness to your room. Purchase Here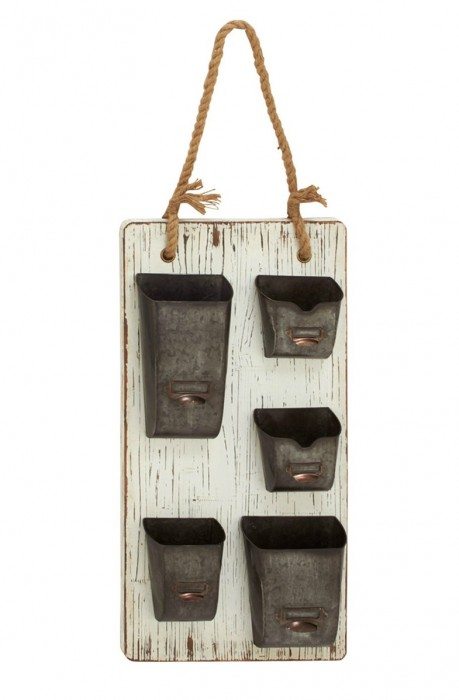 8. My Stash Wall Organizer – Now there's no excuse for disorganization and clutter. The My Stash Wall Organizer brings a rustic and charming accent that's also quite purposeful. Five squared metal tins in varying sizes are mounted on a painted board that hangs from a rope in any common area or home office. Store pens, office supplies, notes and memos, or find a custom use for this quaint find. Purchase Here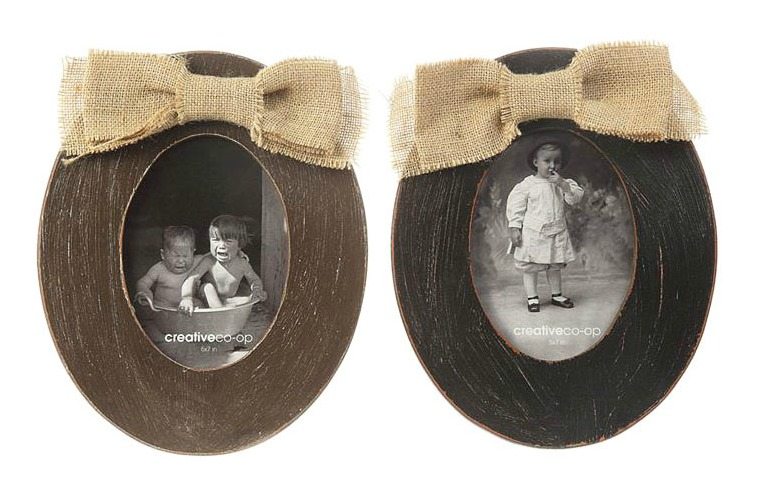 9. Saloon Frames (Set of 2) – Display pictures of your ancestors or more recent memories with the Saloon Frames. Set off with a burlap bow, they create an instant vintage style. For an added touch, go sepia or black and white with your photographs. Purchase Here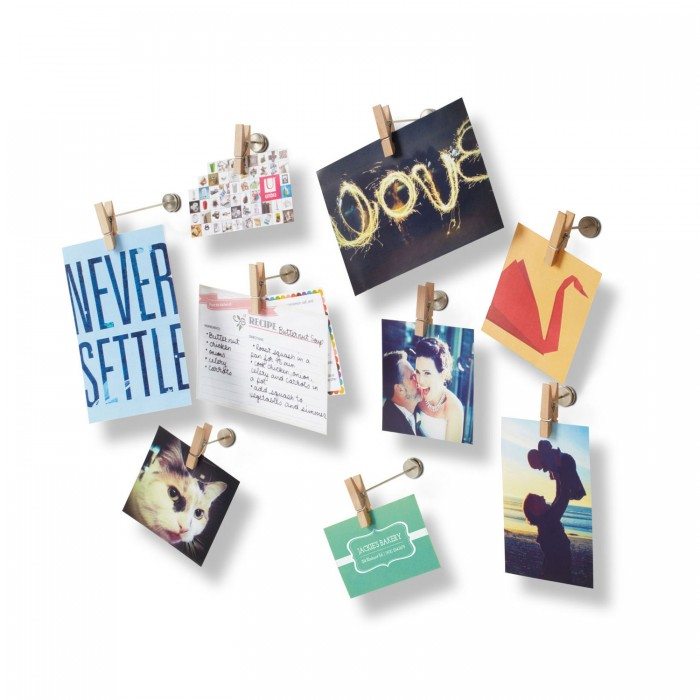 10. Clip Art Photo Display – This unique photo display hooks onto your favorite pictures, images, and more. Its nine individual clothespins stick out in three different lengths, offering you limitless display opportunities anywhere in your office or home. Purchase Here
[ctt title="Vamp up your home with @DotAndBo Home Items! Use this link for $20 off! " tweet="Vamp up your home with @DotAndBo Home Items! Use this link for $20 off! http://ctt.ec/75T_U+" coverup="75T_U"]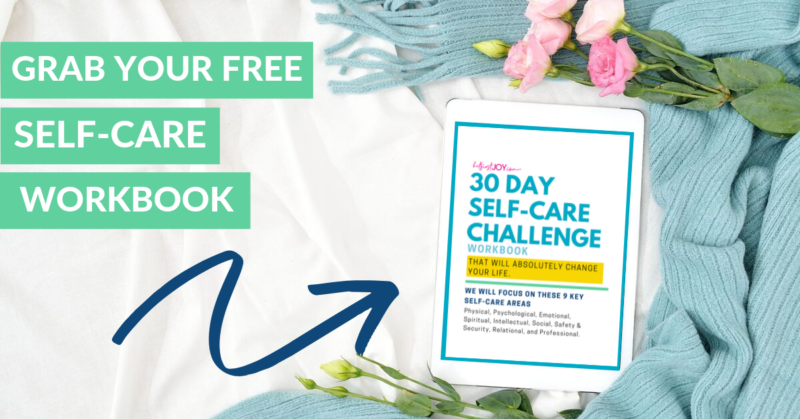 DISCLOSURE
As an Amazon Associate I earn from qualifying purchases. This post may contain affiliate links and/or promotional products, all opinions expressed are that of But First, Joy only. Read my full disclosure.