Summer is here, my pretties! It's time for summer hats, bright colors, cool designs, cute sandals, and new purses. You know what I'm talking about, ladies – Summer Fashion! I am on a hunt for the best of the best fashion to feature in my Summer Fashion Roundup. I'm not going to feature just anything though. I need items that are affordable, fashionable, and that I will actually wear in in the summer. While I was "window" shopping on the internet, I was introduced to MyHabit.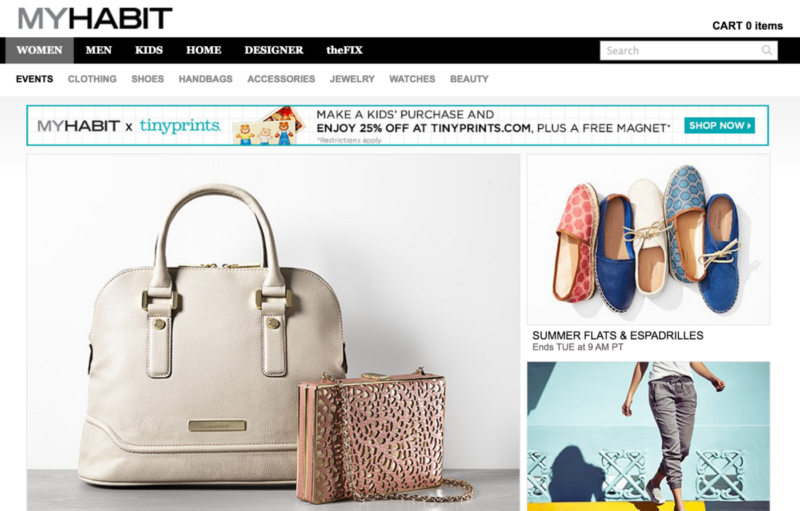 MyHabit has a little bit of everything. They have clothing, accessories, beauty items, and home items. What makes them particularly unique is that their items are designer AND are affordable. When I say affordable, I don't just mean that you will give these designer items at a regular discounted price. I mean that these are items that heavily discounted and priced better than non-designer brands!
So, what's the catch?
There is no catch! The stock is limited, so you have to get while it's available or you could miss your chance. Every day MyHabit offers different events. These events offer a number of designer items prices at up to 60% off of their list prices! Categories include women's, men's, and children's fashion and accessories, as well as home, toys, books and beauty products. I could go on a shopping spree with MyHabit if my bank account allowed it.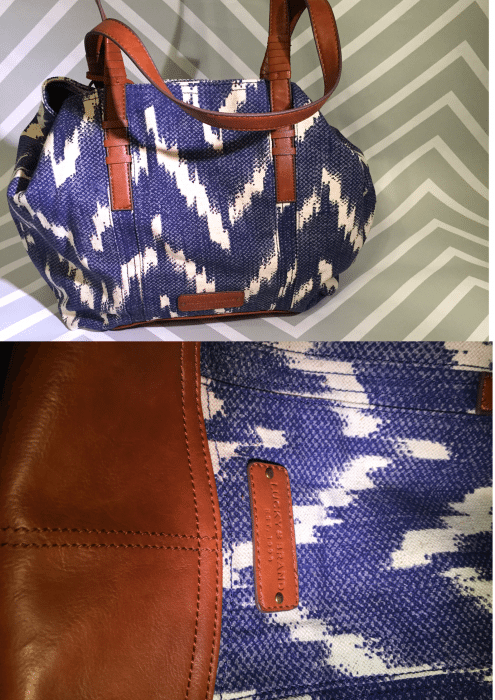 Something that really stood out to me were the MyHabit handbags. They have so many name brands that I adore and at an irresistible price! Betsy Johnson, Ivanka Trump, london Fog, Lucky Brand… Ahh. The list goes on, my pretties! I started my Summer purse search with Betsy Johnson bags because I just love her fun and quirky looks. I couldn't find exactly what I was looking for, so browsed through some of the bags that were under $50. After narrowing my search down to a few bags, my final decision rested on the Lucky Brand Bali Hai Tote in Surf Blue.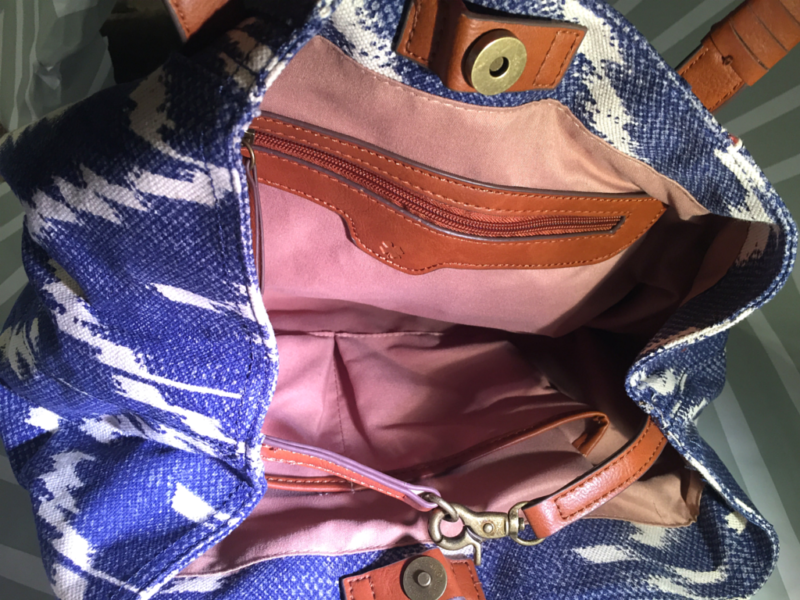 This tote is my favorite summer accessory this year. I received this item to feature in my guide, but you can purchase it for only $45 (marked down from $98)! The chevron pattern is what really won me over. It's one of my favorite patterns, next to aztec and tribal designs. All of these designs just scream summer to me, but especially the chevron on this bag. The bag definitely has a boho feel to it. When spring and summer come around, I immediately turn into a bohemian queen. This bag is very beautiful. It is made of a textile and synthetic material with a textile lining. The blue and off white chevron, combined with the beautiful brown handles and lining makes for a gorgeous bag. If you're wondering about the size of this tote, it isn't too big or too small. It quite deep, leaving you plenty of room for all of your Summer must-haves! It features a zip and 2 slip pockets for you to keep your smaller items organized. The Lucky Brand charms are so beautiful and make me love the bag even more!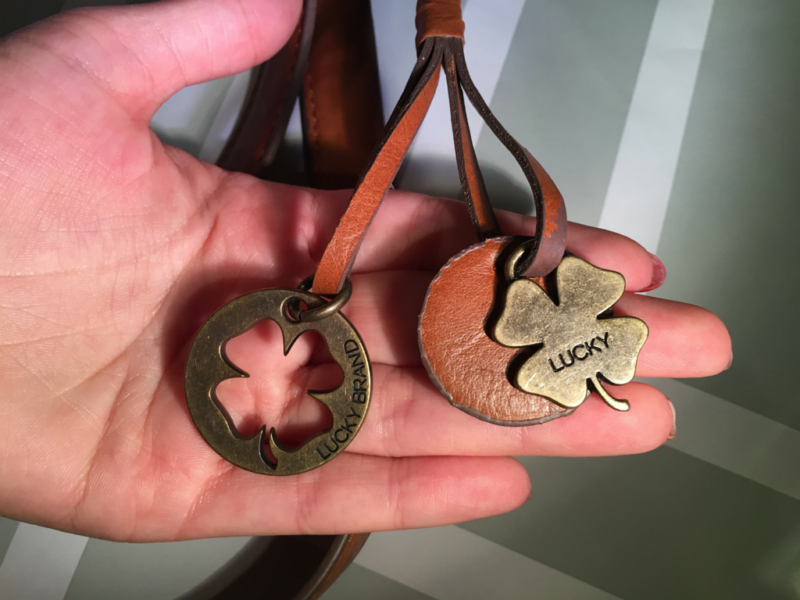 After receiving my beautiful bag, I had to buy a few more things from MyHabit. There was an awesome Muks Luks 3-piece cold weather set! It includes boots, mittens, and a hat. We live in Florida, but we will be at the Macy's Thanksgiving Day Parade in November, so I wanted to prepare for the weather early. Plus, I couldn't pass up the $48 deal (marked down from $108). I also picked up a few candle holders for only $3 each!
MyHabit is the perfect site for all of your shopping pleasures. Buy Christmas gifts early, pick up your seasonal clothing, redecorate your home, or just splurge on yourself a little bit!
Use my link for $20 off
Connect on Social Media: Facebook / Twitter