I've mentioned a million times that I love Hello Pink Boutique. I just can't help it! Boutique clothing is absolutely the way to go if you want stylish, affordable, and something a bit different than you'd see in your typical clothing shop. I've purchased a few grab bags from them previously. I've never been disappointed! I decided that I should share my awesome mystery clothing grab bags with you. We all love a little mystery, right?
So the Hello Pink Boutique Grab bags are reasonably prices – $24.99 for 3 mystery clothing, seasonal items. You can only purchase two grab bags at a time, which I recommend! I'd definitely say that you should grab two because these deals are truly unbeatable! I've never once been disappointed in a piece of clothing in the grab bags. I've been introduced to so many new items because of these grab bags. If my closet had the space, I'd buy 1-2 per month.
In this grab bag, I received three pieces: shorts, leggings, and a blouse. If I'm being honest, my first impression was: disappointment. My thoughts were, "I don't wear shorts and white leggings are a big no-no!" I threw the clothing in a basket and didn't touch them for a few days.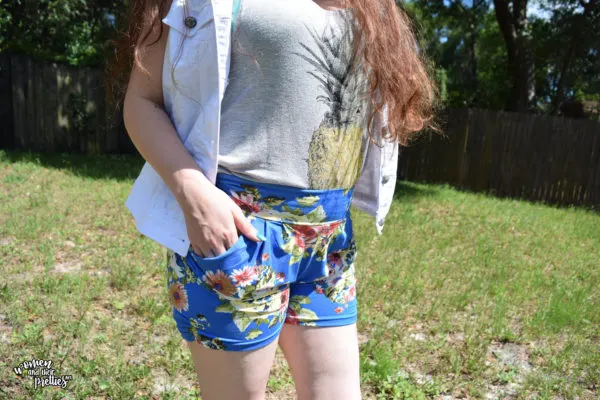 I decided to go back and just try the pair of shorts on for the fun of it. I mean, I don't wear shorts and hadn't worn a single pair since I was a child. They were pretty and very soft, so I figured it would be "fun" to try them on and then I'd give them to my mom later. I pulled on the Harem shorts and oh my goodness – I was so excited! These shorts are really soft and have pockets! Every girl's favorite feature on any skirts, dresses, or shorts is pockets! They are so fun and convenient.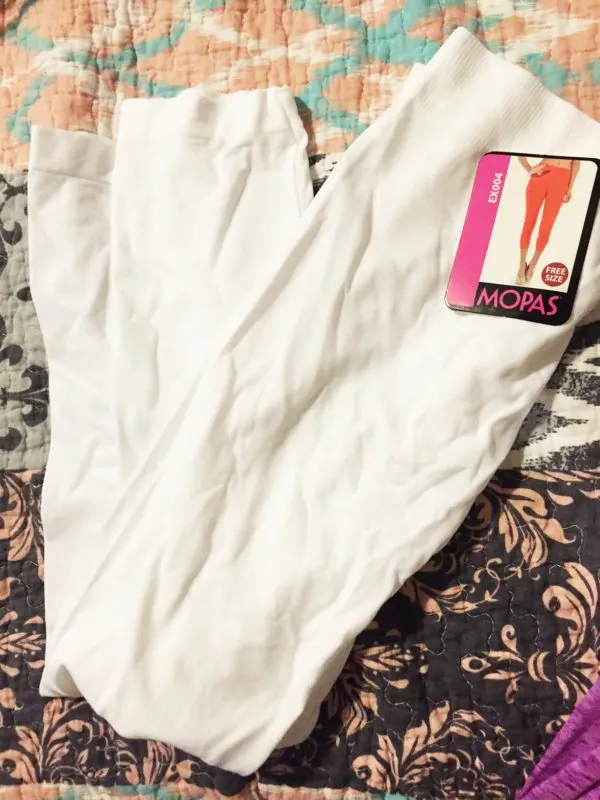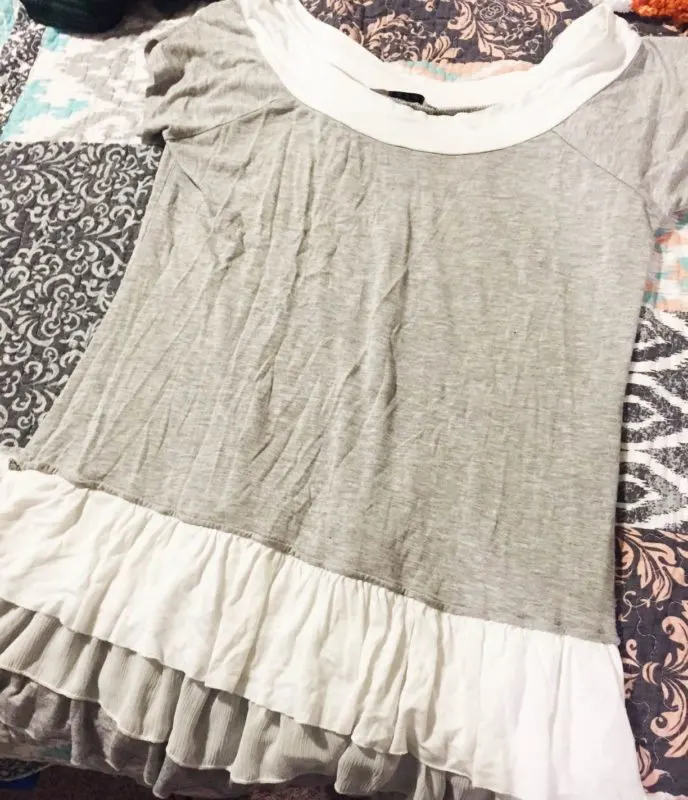 As for the white leggings and blouse – I've tried them on once and I think they are super cute. I love these two together for summer. The blouse is flowy and comfortable. The leggings are soft and cute. They are definitely sheer, so I'd never wear them without a long top or dress over them. They are capri leggings, too, which is nice. It's hard to find capri leggings these days!
Connect on social media for special promotions: Facebook / Twitter / Instagram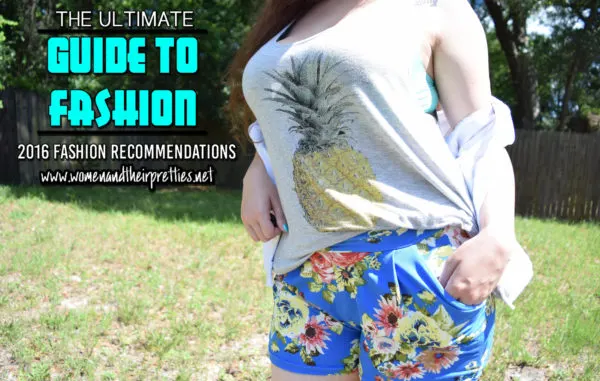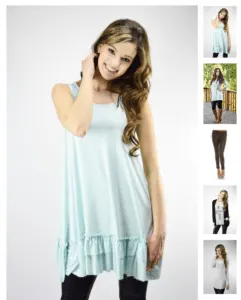 A grab bag is an assortment of miscellaneous items that you purchase without knowing the exact contents (it's a surprise!)
Our grab bags will include 3 brand new items that we have only a few left of plus one pair of bonus earrings chosen at random by us. These grab bags are valued at over $85! They will include 3 items which may be any combination of the following: (long sleeve shirts, short sleeve shirts, sleeveless tops, tunics, cardigans, cropped leggings, fleece leggings, sequin leggings, sports bra, sweater, etc).
All grab bag items are chosen at random by us. This is a great chance to get a GREAT deal on some of our most popular items.